St. Patrick's Day is right around the corner. So today we are having fun crafting 3D Paper Shamrocks that can be used for decorating or gift giving.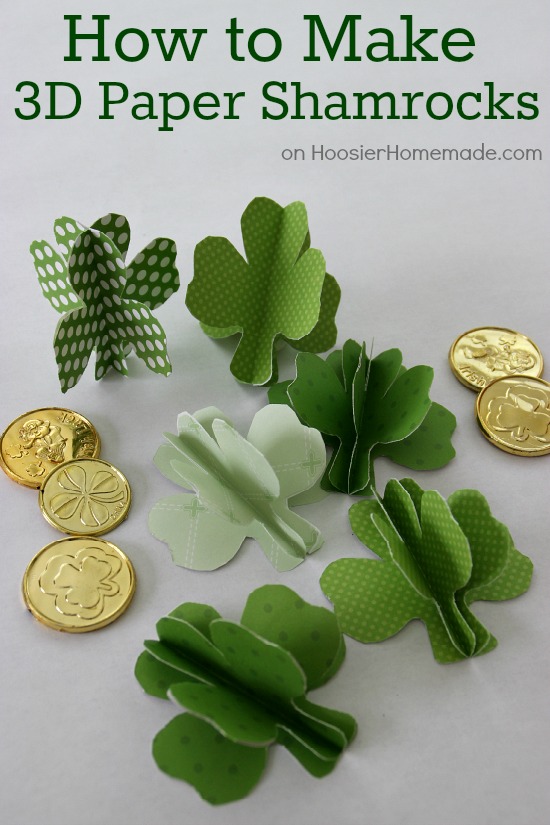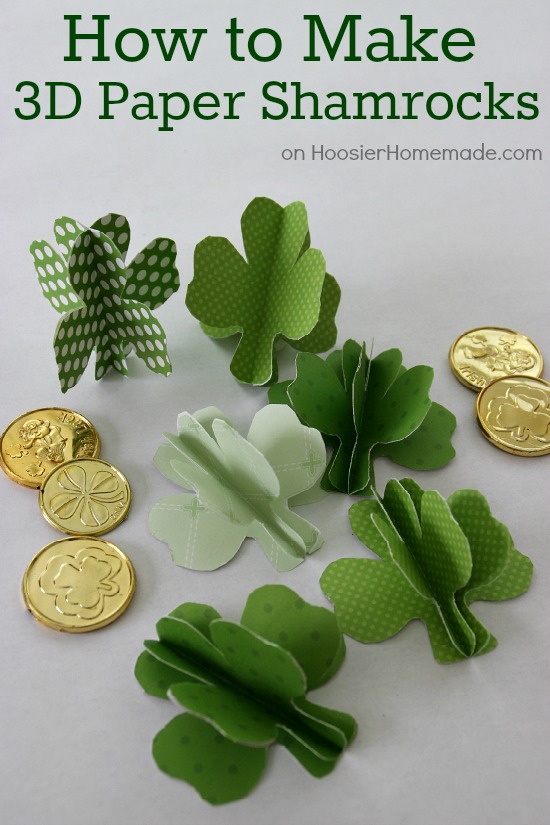 Just like the Paper Shamrocks we shared last year, these 3D Paper Shamrocks are made from Scrapbook Paper and just a few simple supplies.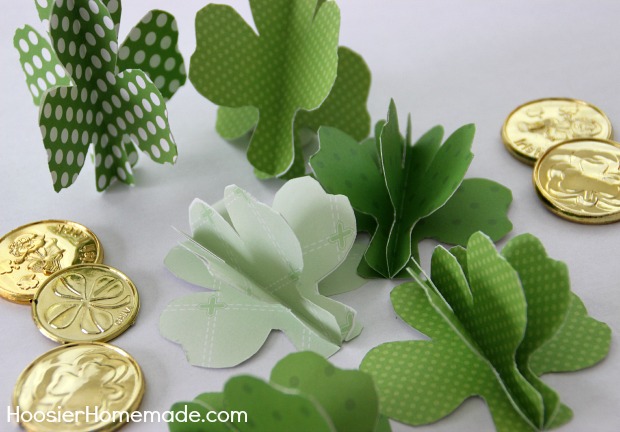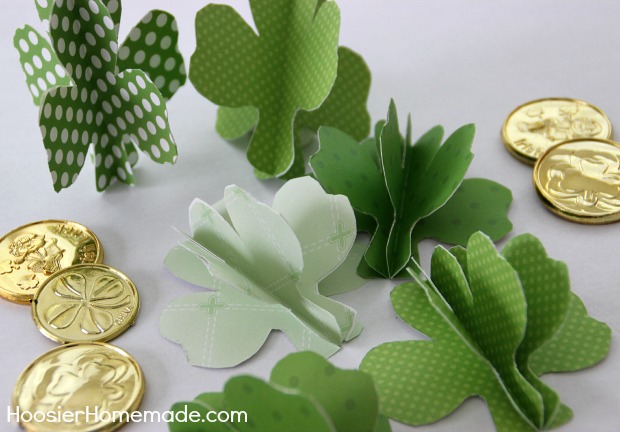 After you have your 3D Paper Shamrocks made, there are a variety of ways to use them – tie them on a gift, decorate the table with them or even use them in a St. Patrick's Day Garland. Stop back on Friday to see how I use these fun Shamrocks on a Garland.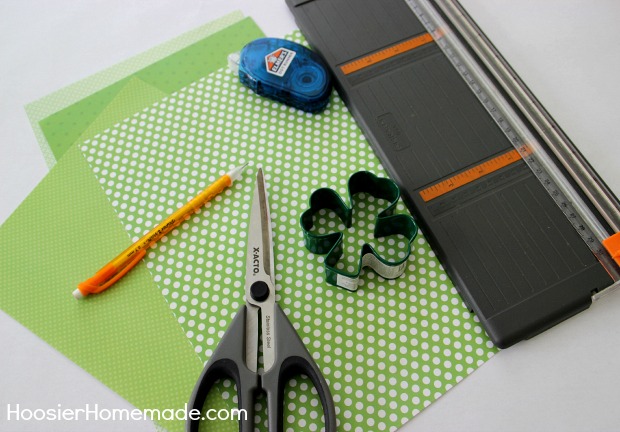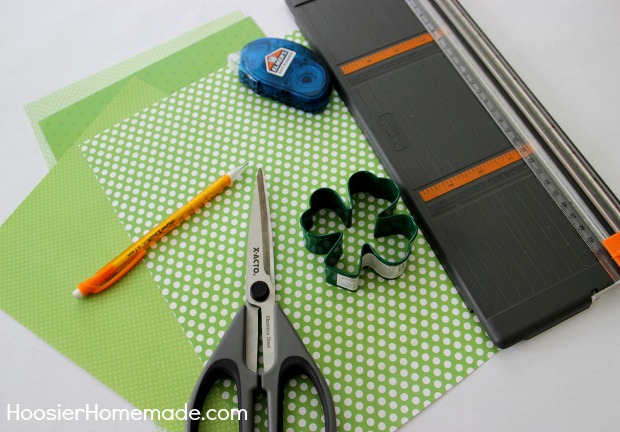 3D Paper Shamrock Supplies
Scrapbook Paper – 12 inch works the best

3 inch Shamrock Cookie Cutter – this one is from Michael's Craft Store

Paper Cutter

Scissors

Pencil

Adhesive
These instructions are for a 3 inch Shamrock shape, it's easiest to use that size with these instructions.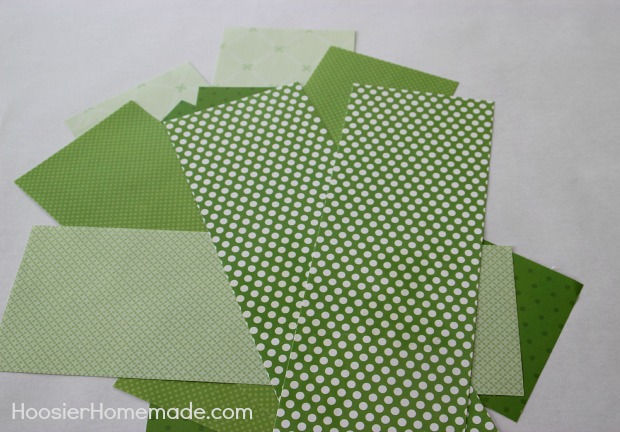 Step 1
Cut strips of paper 3 1/2 x 12 inches
Note: If your cookie cutter is NOT 3 inches, then use this method to figure out what size to cut the paper
Width of the cutter x 4

Height of the cutter + 1/2 inch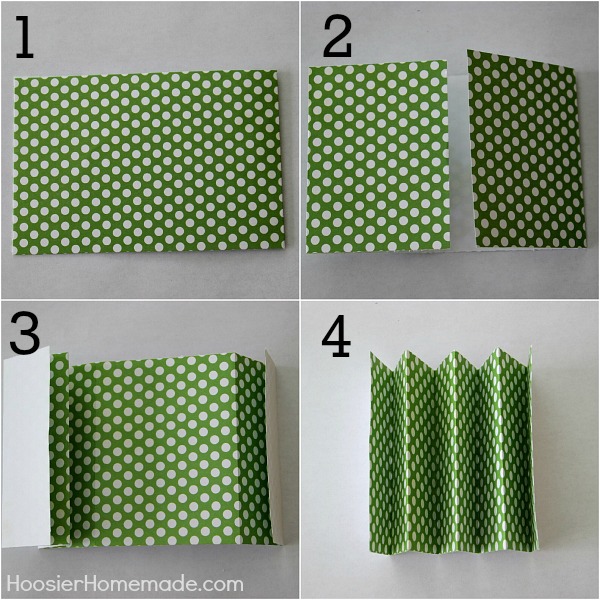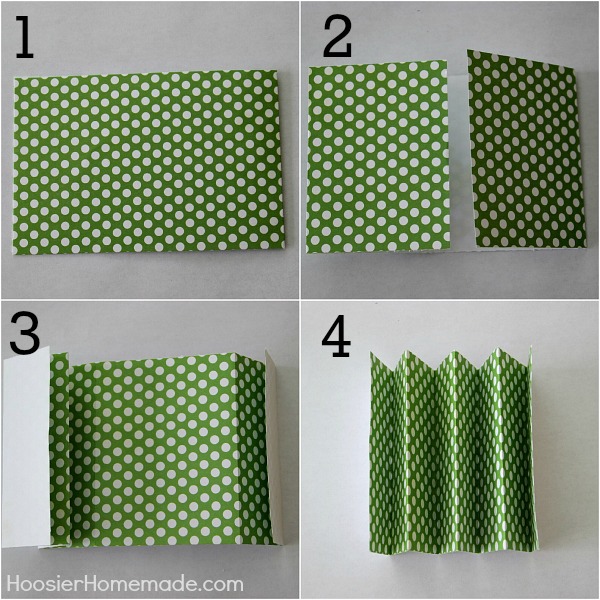 Step 2 – Paper Folding
For this method we will be using simple origami folding. You will use a Valley Fold and a Mountain Fold.
Valley Fold – easiest way to think about this fold is that it forms a letter "V", like Valley, when you unfold it a bit.
Mountain Fold – this fold should look like a mountain, exact opposite of the Valley
Begin by folding a Valley fold or folding the strip of paper in half with wrong sides together

Next open it up and fold in each end, creating another Valley fold – the strip of paper should now half 4 sections

Next are the Mountain folds – fold each of the 4 sections in half – you should now have 8 sections

Be sure the strip of paper is folded like an accordion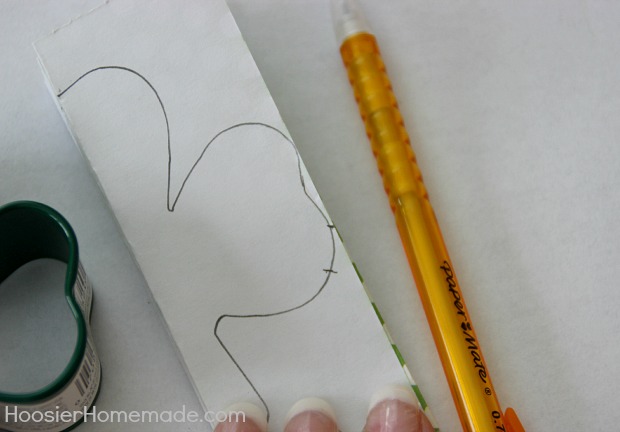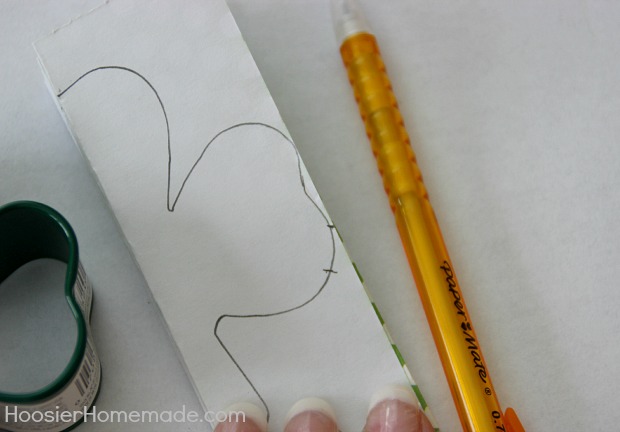 Step 3
Now trace the shamrock onto the folded paper. Be sure you have a fold to the left or the long edge of the cutter. I positioned mine right down the center.

Be sure to mark a spot close to the edge that will NOT be cut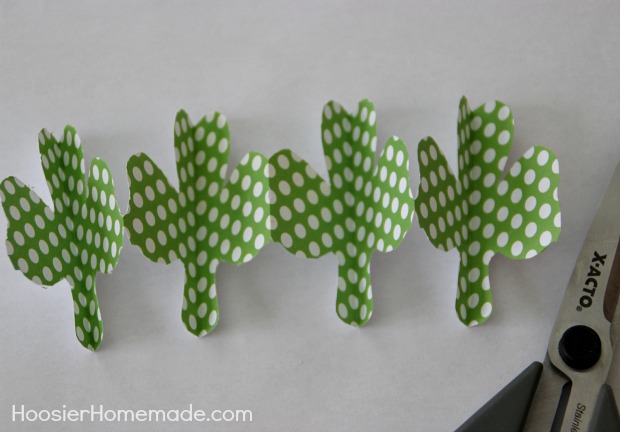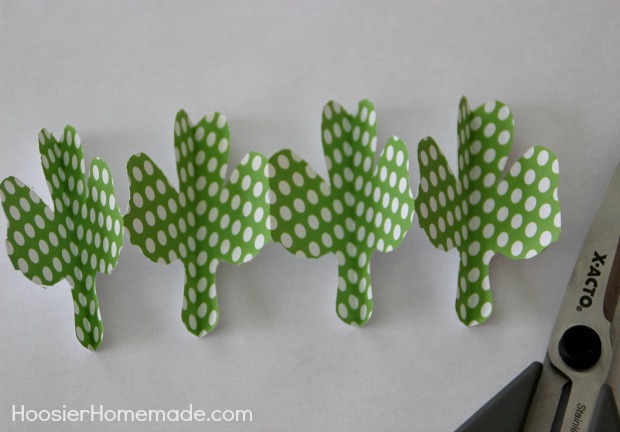 Step 4
Cut out the shamrock. Again, be sure NOT to cut where you marked close to the edge on the curve. This will keep the shamrocks together in a paper chain.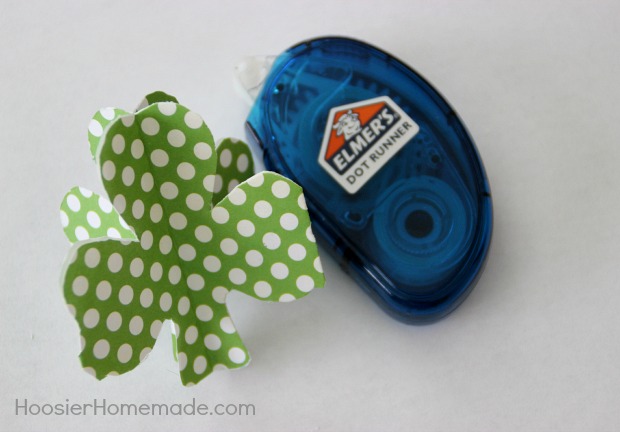 Step 5
Secure the shamrocks together with adhesive, and you are done.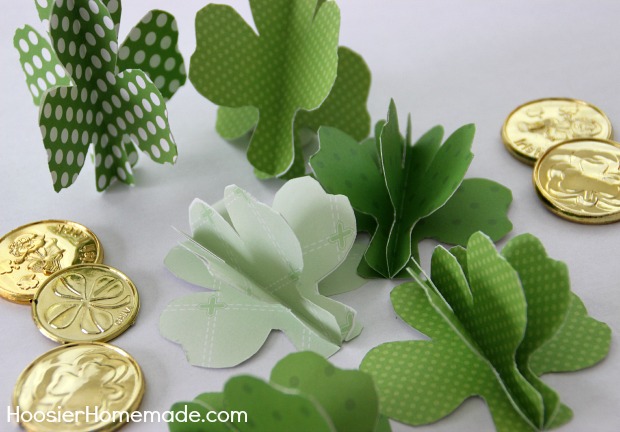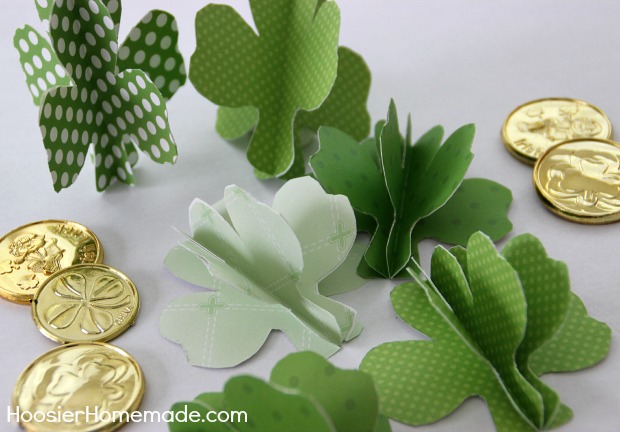 Now it's time to have fun decorating for St. Patrick's Day with your 3D Paper Shamrocks! Don't forget to come back on Friday and see the Garland!