How to Make a Fruit Bouquet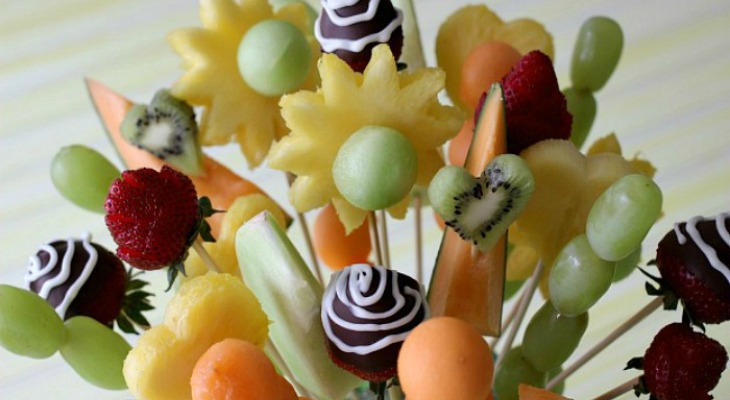 It's time for a fun and delicious project that will impress everyone, but we won't tell them it's really easy. With Spring and Summer, comes many opportunities for gift giving – Mother's Day, Father's Day, Birthdays, Baby Showers and more. So with those special days in mind, I'm showing you how to make a Fruit Bouquet.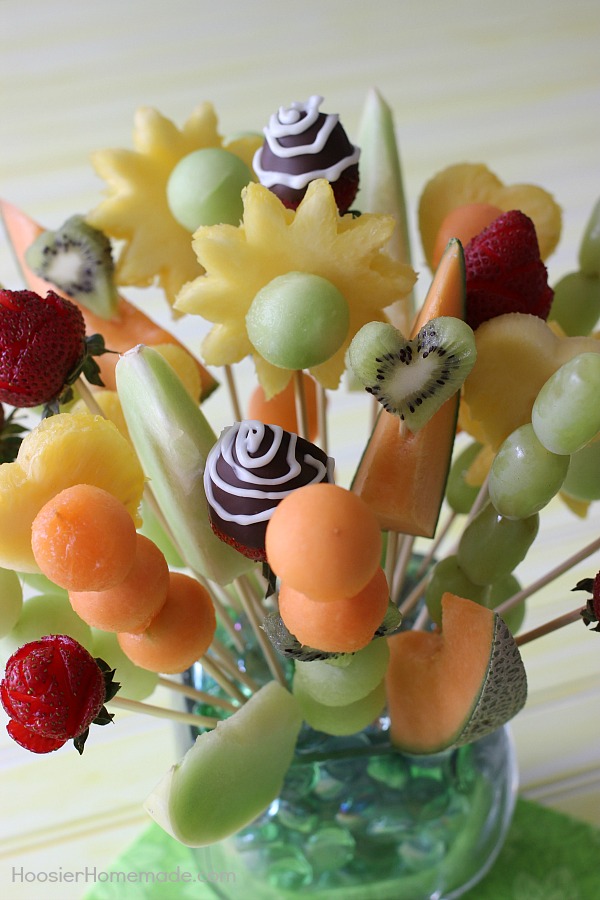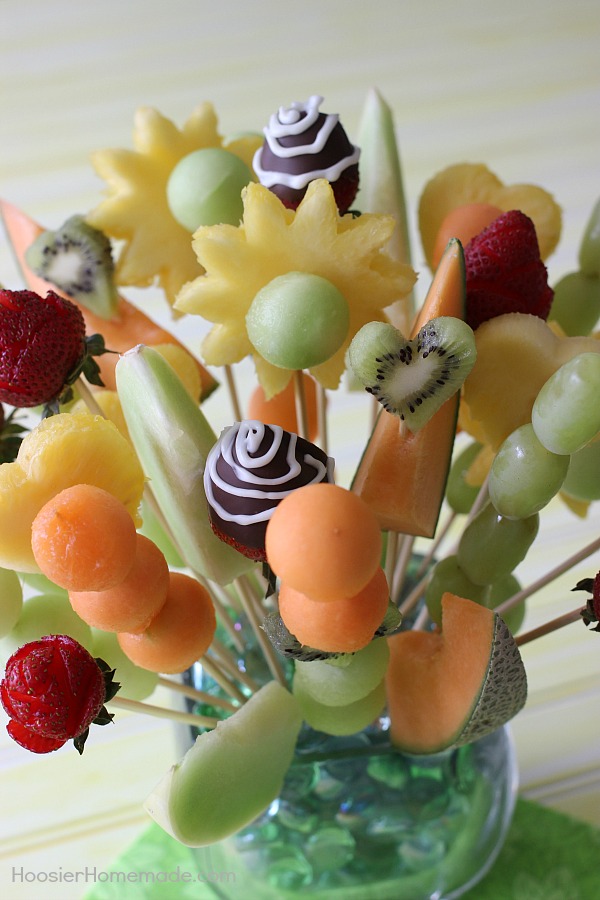 The Fruit Bouquet is easy enough that the kids can help. There are a few tools that will need adult supervision, but the kids can definitely help.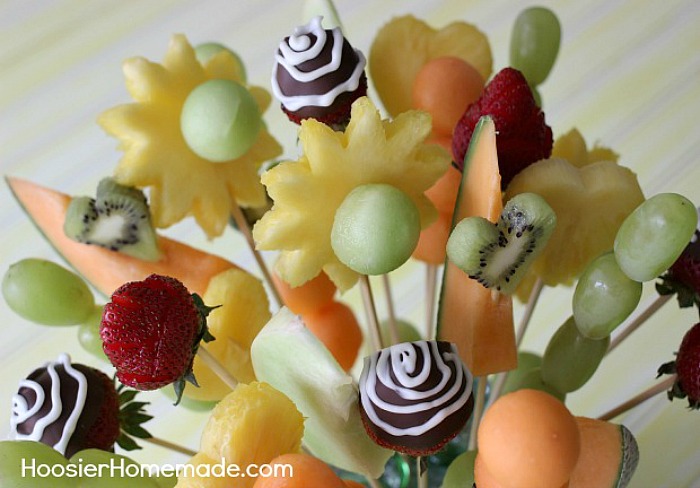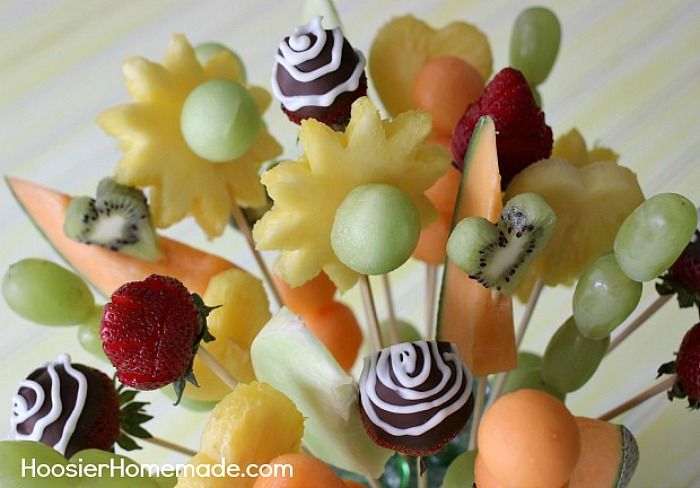 Men – listen up – Mother's Day is coming soon and I bet your wife would love Breakfast in Bed and this amazing Fruit Bouquet. And ladies, if you are anything like me, I love for my boys and Doug to do simple things for me. I really don't need lots of expensive gifts (of course they are always nice) but not really necessary. I think the gifts that they make are just as nice. So be sure to send this as a friendly hint to the man in your life.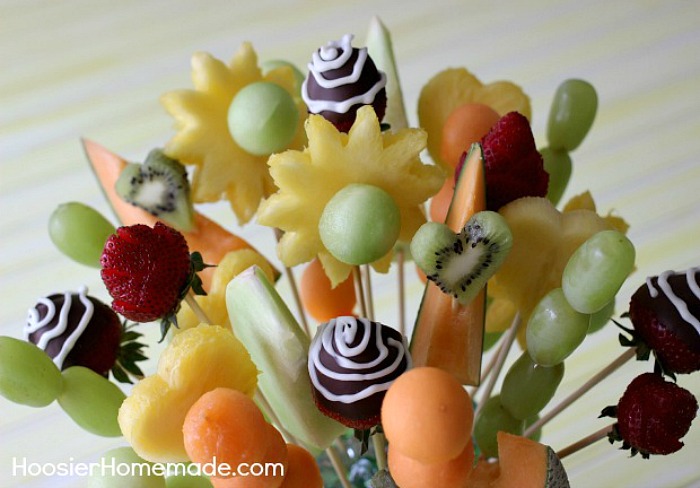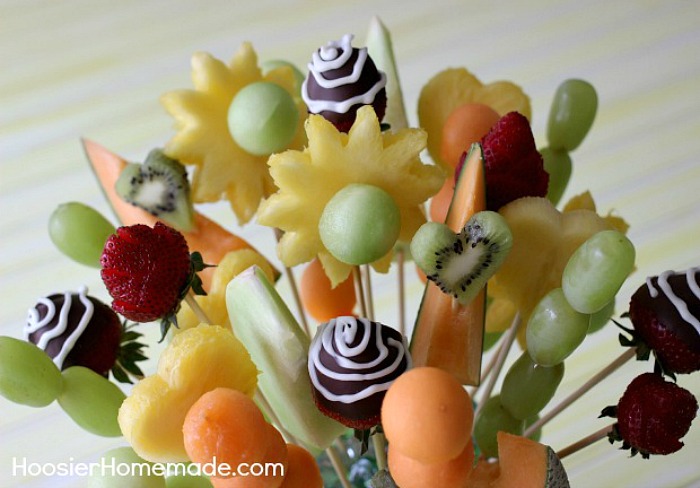 I put together a short video for you to show you what we used and how easy this pretty Fruit Bouquet is to make…
If you haven't been to our video channel lately, be sure to go check out what we have been working on. You will find all the videos nicely marked and there are also new playlists.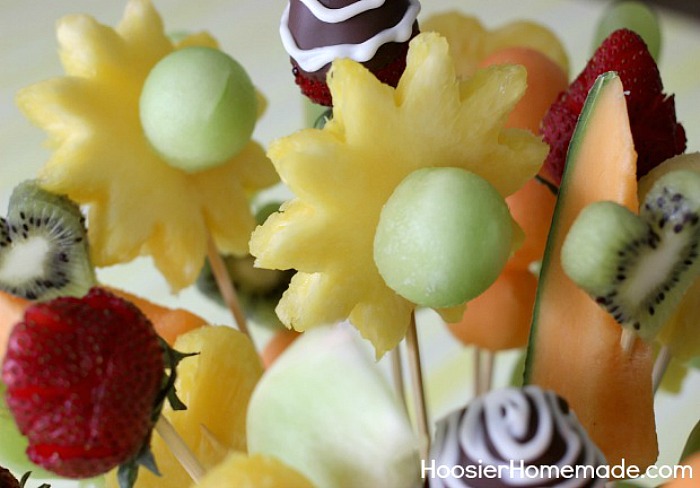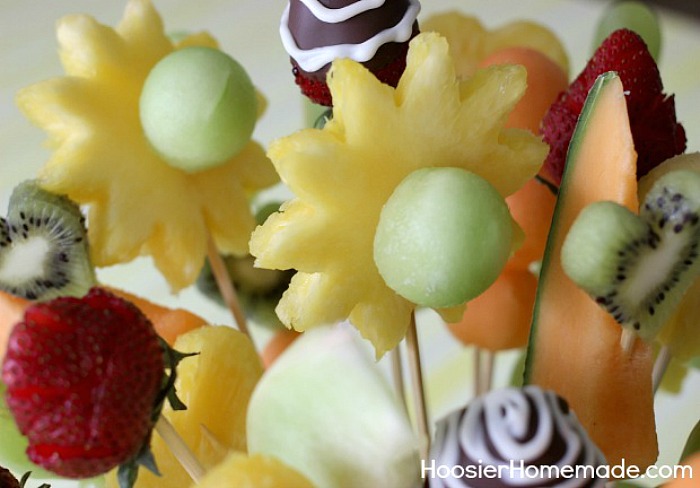 Fruit Bouquet Supplies
Glass Container/Vase
Glass Gems

Floral Foam/Styrofoam 

Fruit – whatever you like, we used Pineapple, Cantaloupe, Honey Dew Melon, Strawberries, Kiwi and Grapes
Almond Bark – found in the baking aisle
Tools
Large Knife
Small Knife
Wire Cutters or heavy Scissors to trim the skewers
Cookie Cutters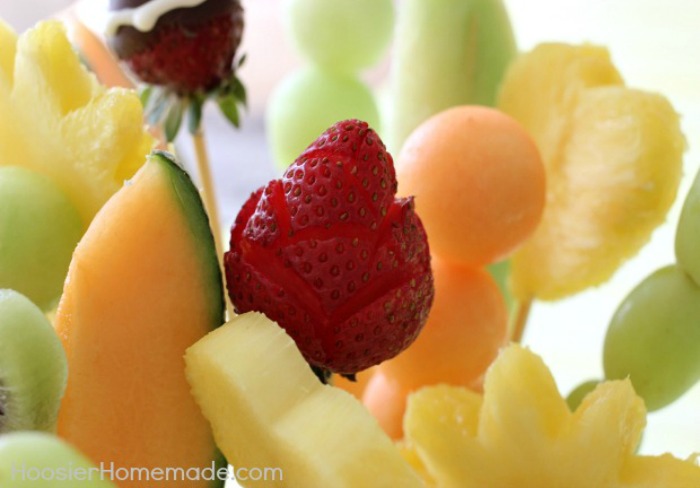 In the video I show you how to make a strawberry into a flower. Here are the written steps for it…
Place strawberry on skewer
Cut 4 small slits toward the bottom of the strawberry, working your way around the berry, be careful not to cut all the way through, cut only about 7/8 down
Then make another row of slits, alternating them with the row below
Continue up the strawberry until you reach the top, then make a slit across the tip of the strawberry
Gently use your knife to pull the petals out to form the flower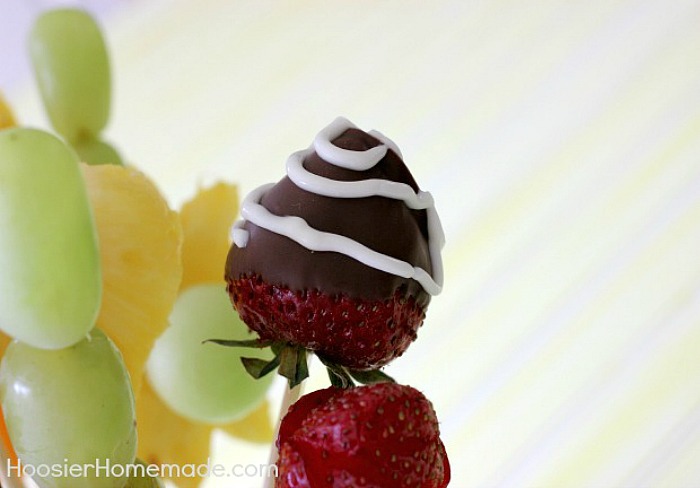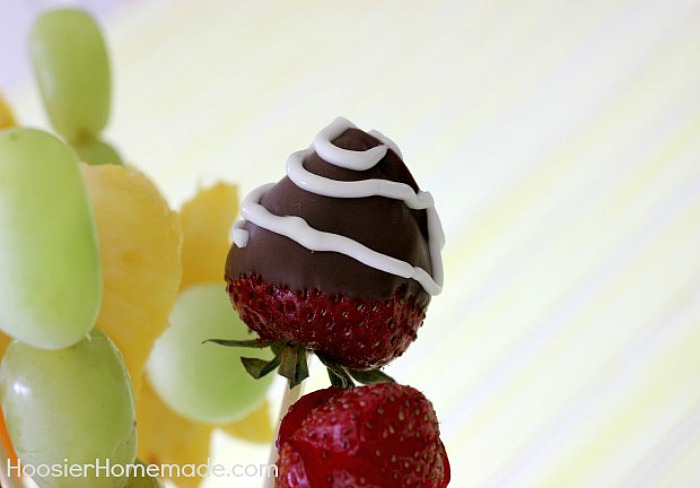 For the Chocolate Dipped Strawberries, you can see how to make them along with some gourmet toppings if you like.