Most people assume that their faucet water is super clean and contaminant free, but they couldn't be more wrong. With a quick look at your water, it may look pure and clean, but it could actually contain contaminants that it picks up on its journey to your faucet. Why not ensure water has less contaminants? We'll show you how.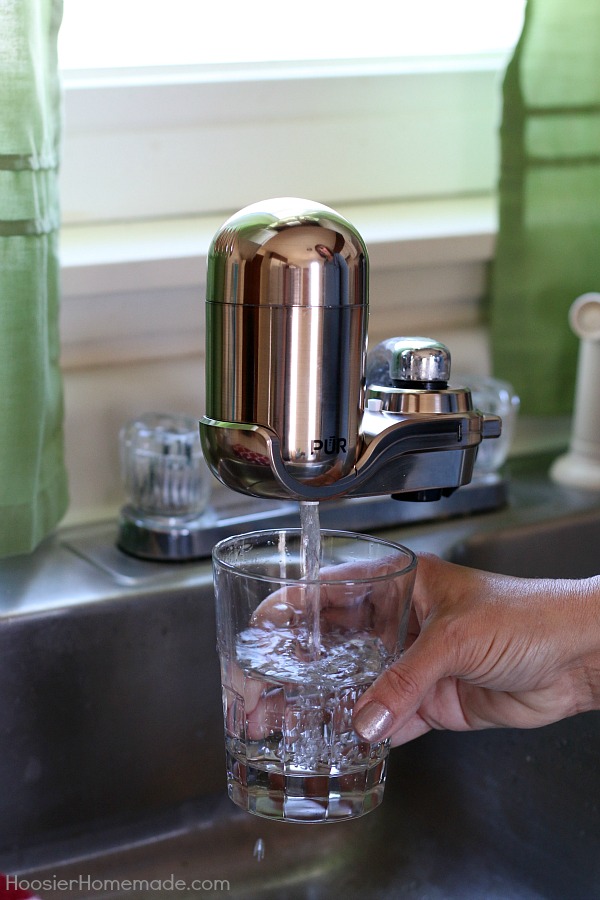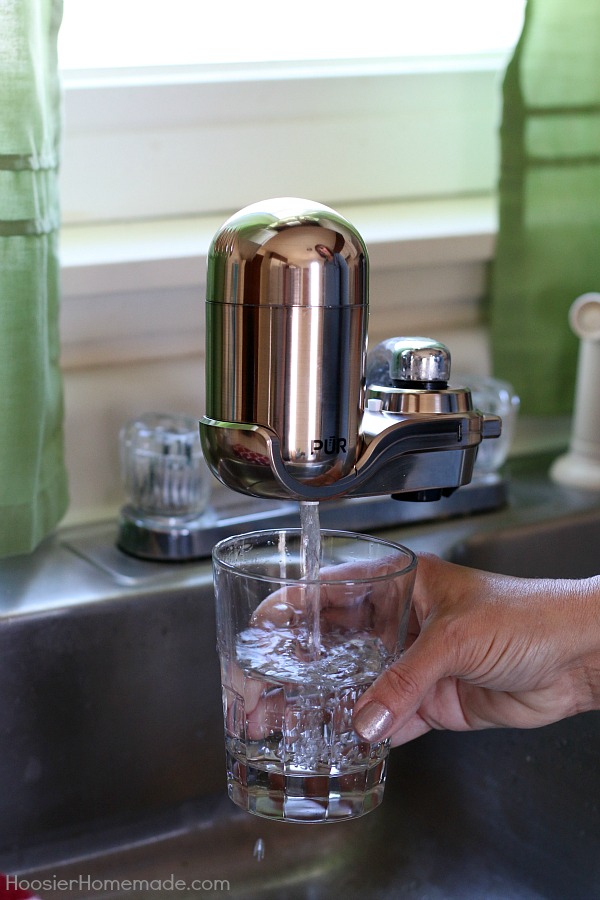 PUR Water Filters are a way to ensure your faucet water has less chemicals like lead, pesticides, mercury, and more. These genius water filters can actually remove up to 70 contaminants. That means if you have lead in your water, PUR's Advanced Faucet Water Filters can remove 99% of it from your water.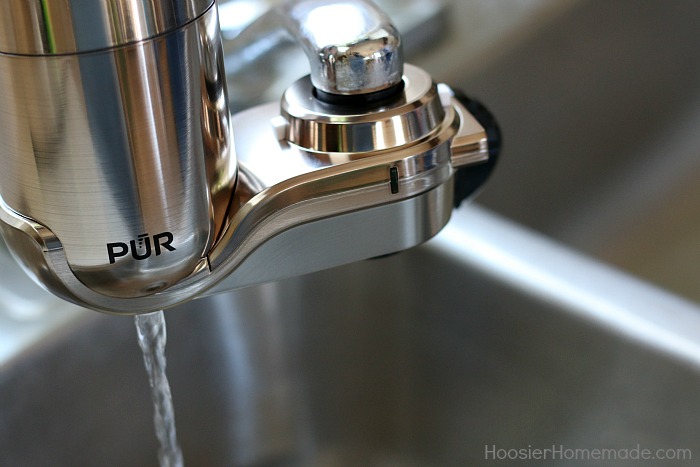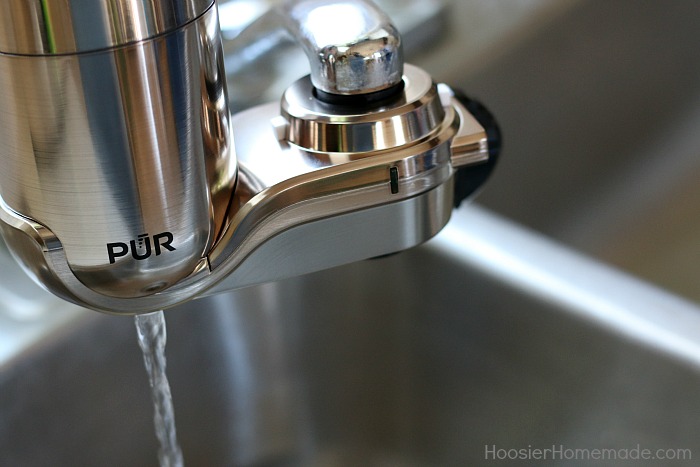 You all know that we do a lot of cooking around here and we rely on our sink water to do its job. The more we have studied water, the more we realize that the chemicals in our water can even affect the taste of our food. Using PUR Water Filters, we can have all of that really gross stuff filtered out, so we only taste the good and not the chemicals.
The PUR Faucet Mount is an easy and affordable way to make sure you have great tasting water all of the time. We'll also walk you through an easy tutorial guide on how to install it. Finally, filtering your water at home is simple and helps you to save money. Filtered water is about 1/10th the cost of bottled water, so you are saving money and all of those plastic bottles from polluting the earth.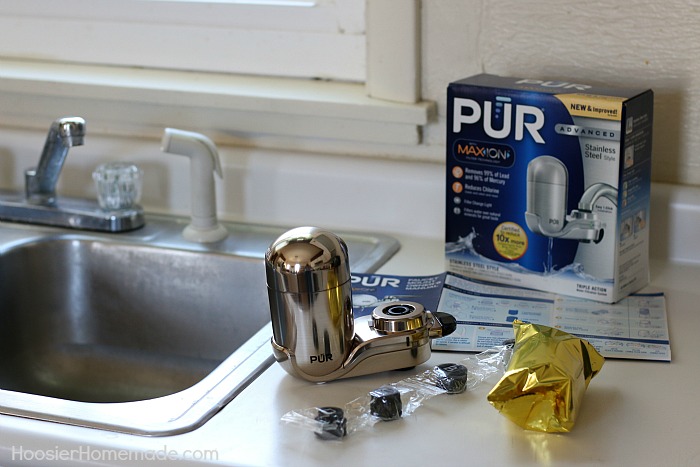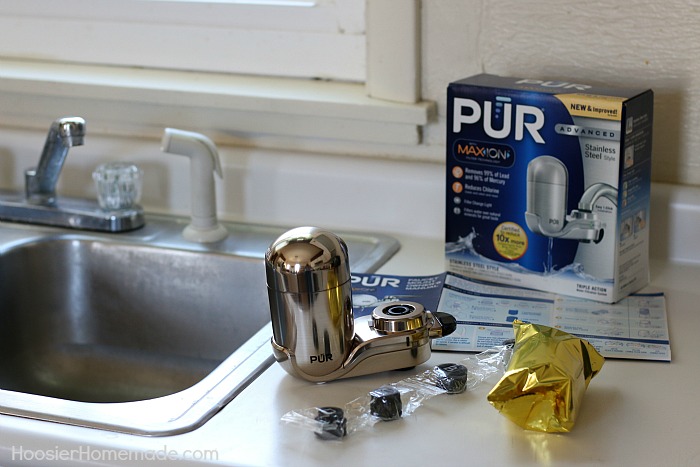 The PUR Water Filter comes with – device, different sizes of adapters for faucet, filter, and directions.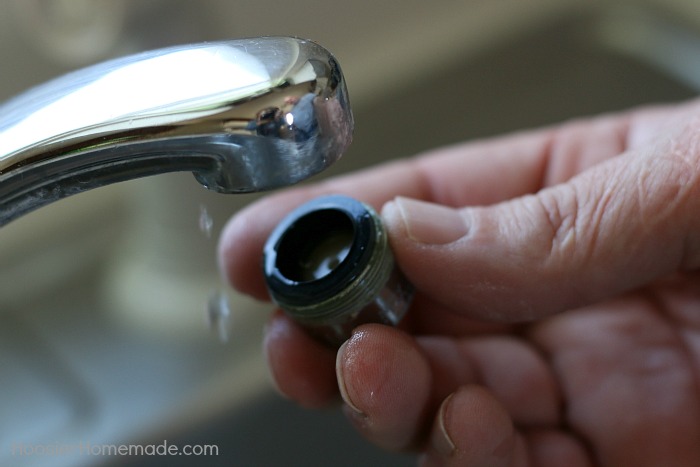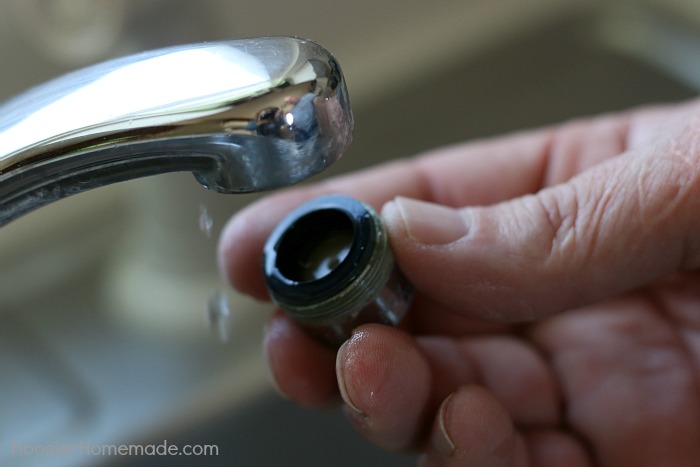 First thing to do is remove the original aerator and it's washer from the faucet. Use a rubber jar opener if aerator is difficult to remove.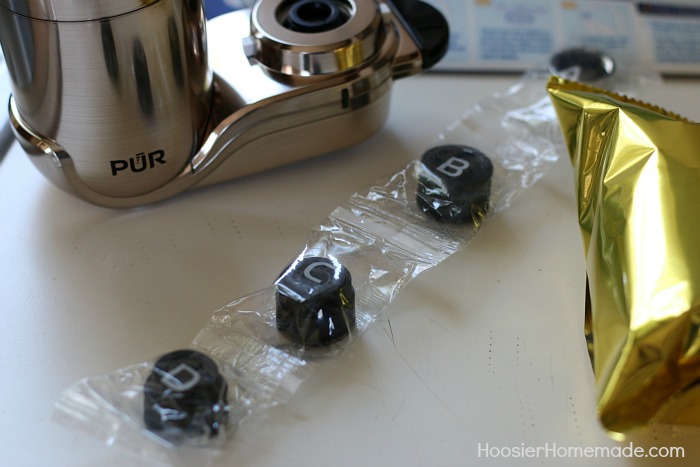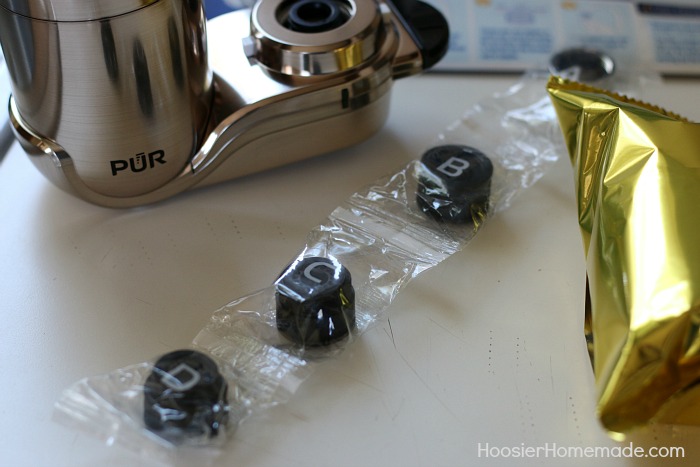 The water filter comes with 4 different adapters for you to choose the one that is right for your faucet.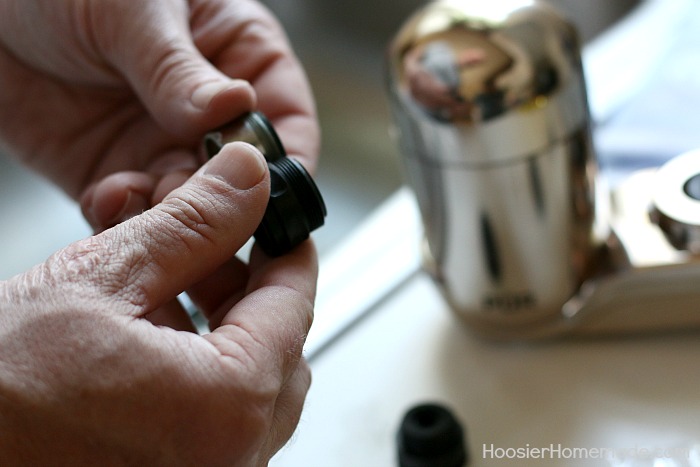 Now choose the new adapter to match faucet threading. Be sure black rubber washer is inserted into the threaded end of the adapter.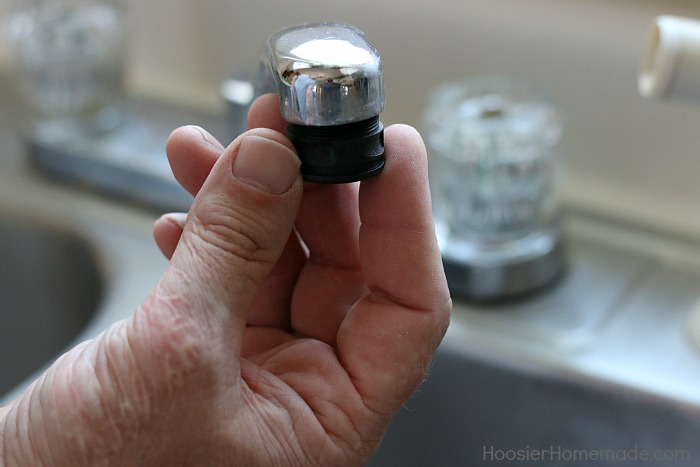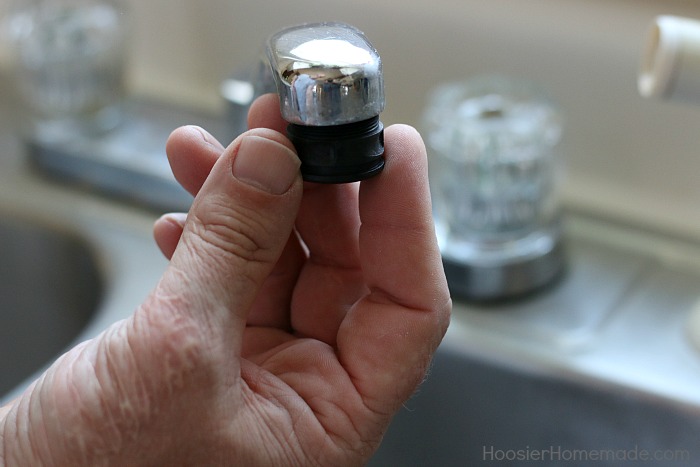 Finger tighten the new adapter and washer to your faucet.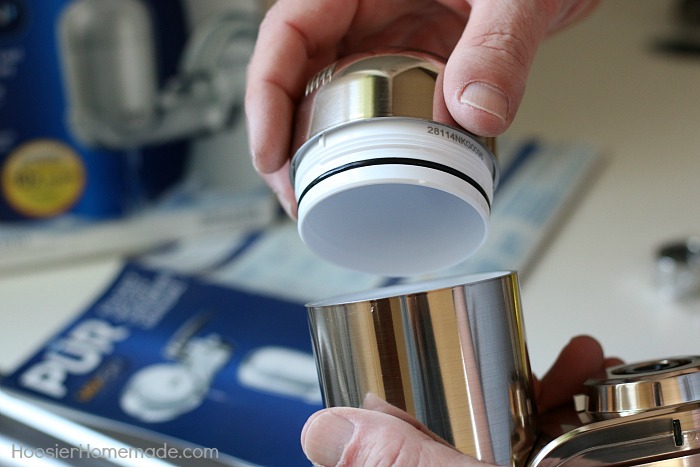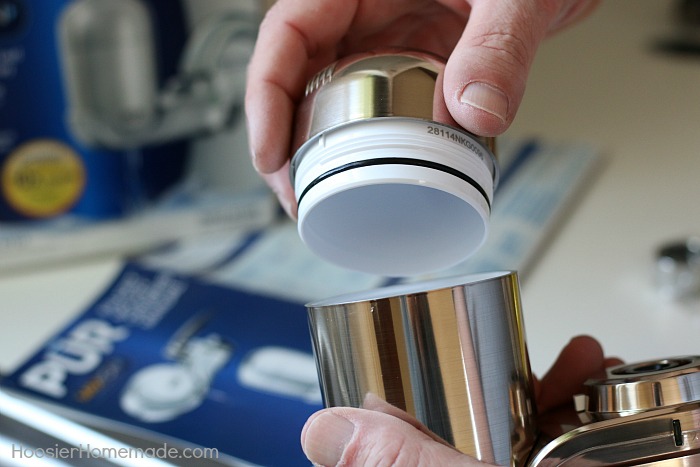 Twist the cover of the filter canister off.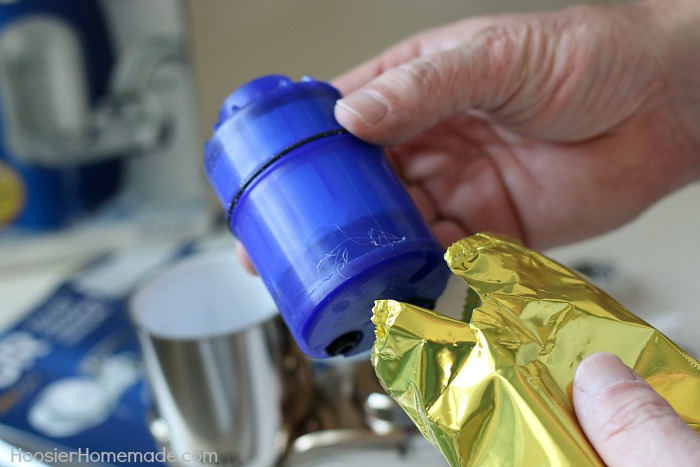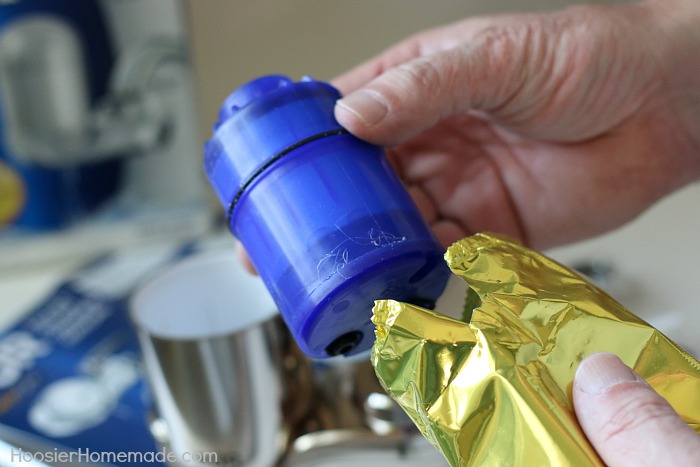 Remove the filter from the packaging.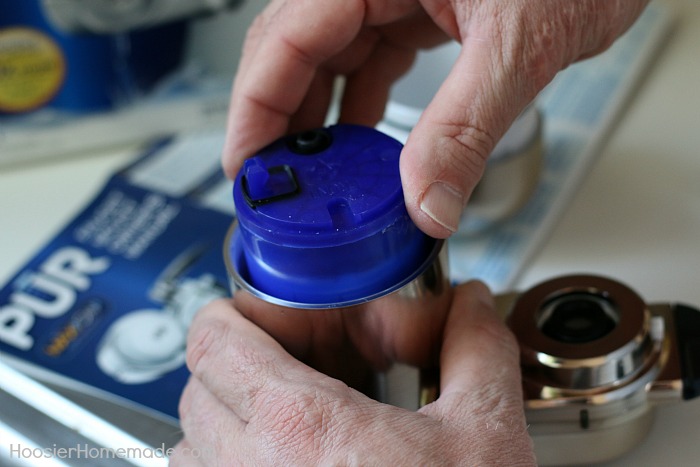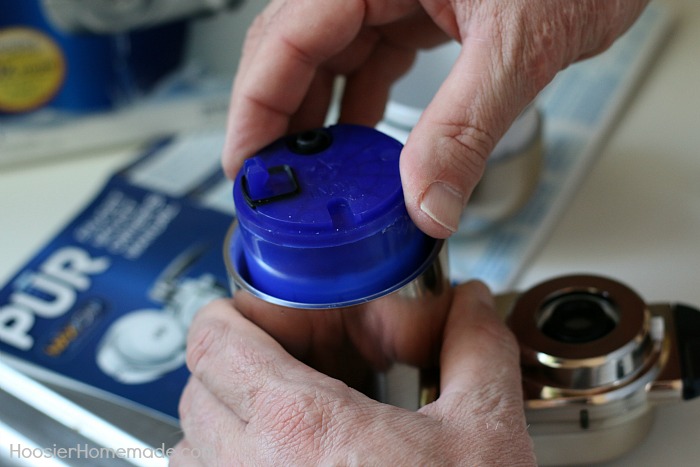 Insert filter into the canister.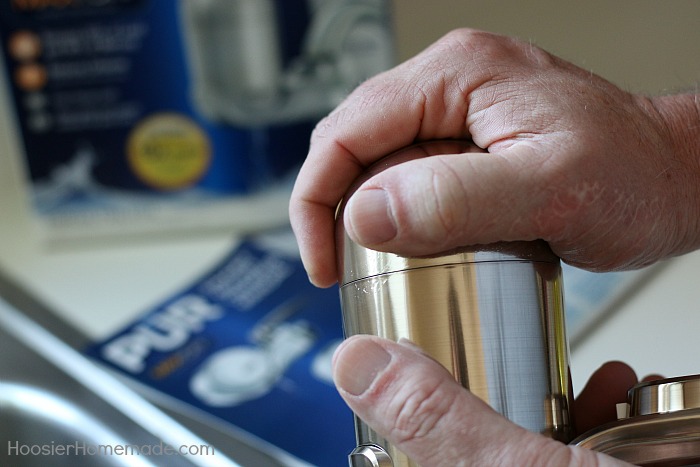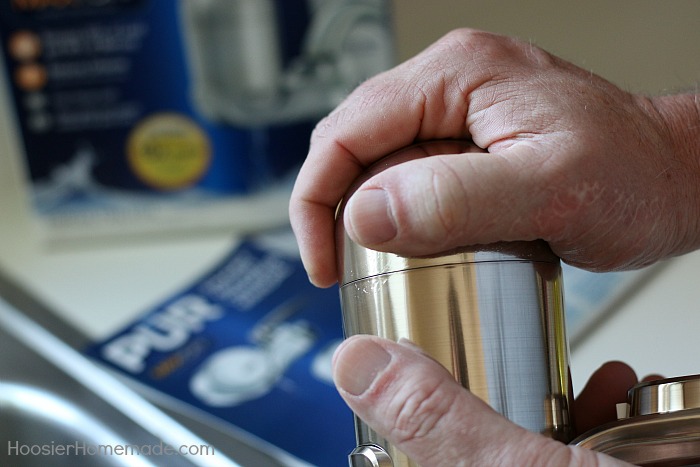 Replace top cover.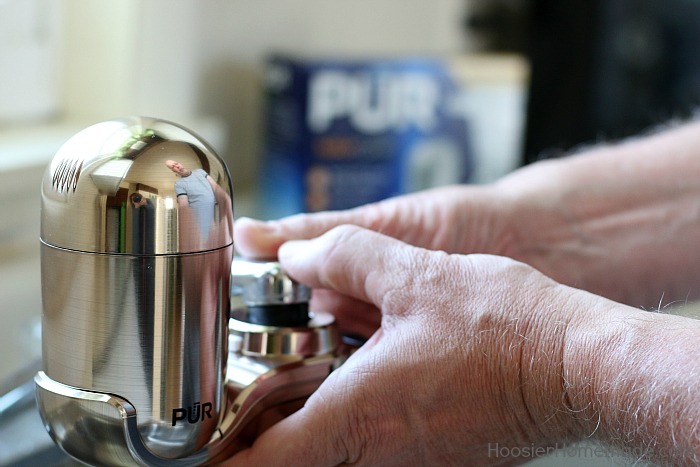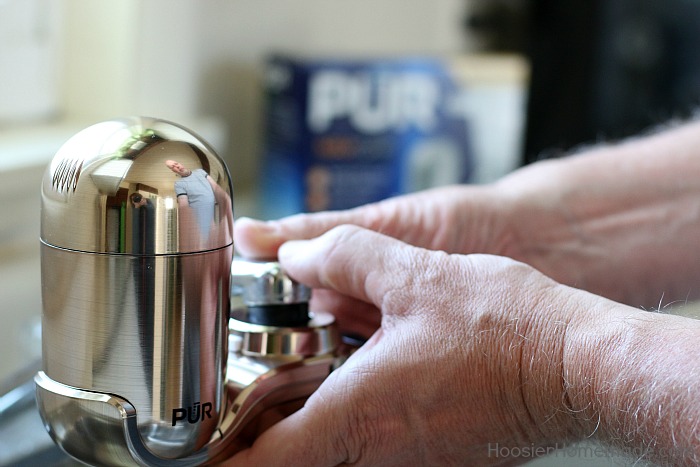 Install the PUR Water Filter device with one click onto your faucet.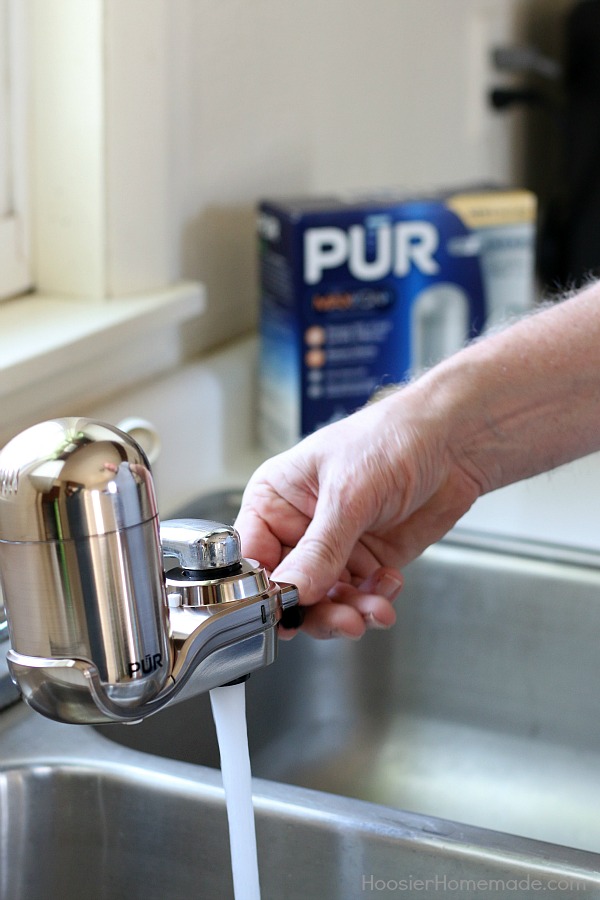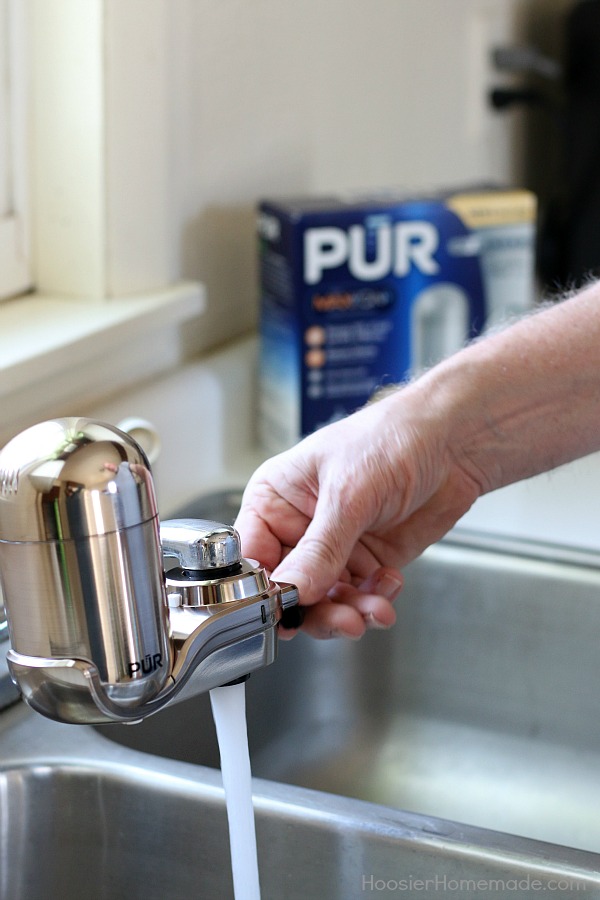 Be sure to run the water for about 5 minutes through the device before drinking.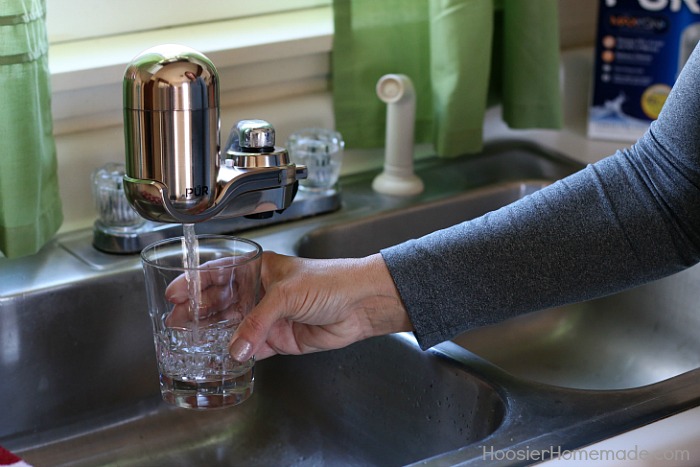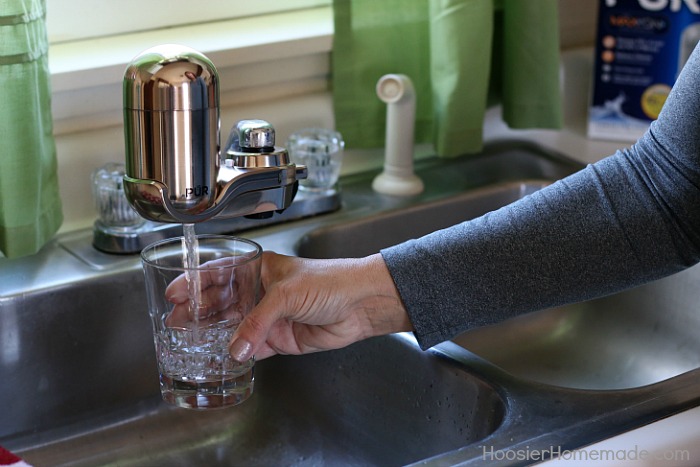 Installing the PUR Water System was simple. I think we're most excited about the fact that All PUR Filters feature MAXION® Filter Technology, PUR's highly specialized formula of blended carbon and ion exchange material for maximum contaminant reduction. The metal adaptor helps to ensure a very tight and secure fit around your faucet. Another really cool feature of the faucet mount is that it has an  electronic filter life indicator. It also has a swivel feature that allows you to move it around 360 degrees. Just me, this comes in handy whenever you need more room in your sink.
If you would like to make sure your water is free of chemicals, you can head to PUR.com or at select retailers nationwide.