How Do Water Filters Work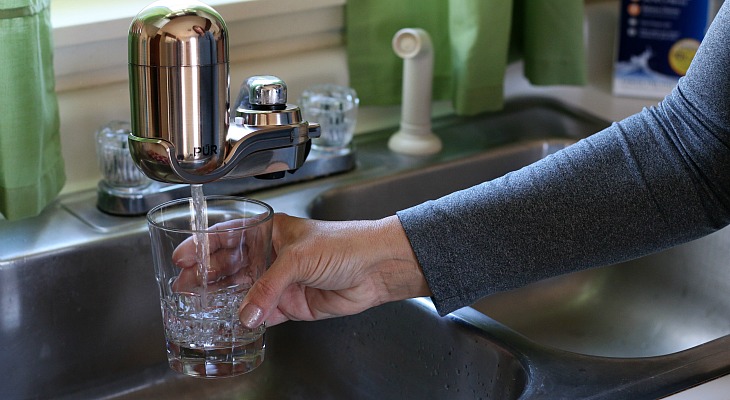 Drinking water is really important. Drinking clean water is even more important.  Have you ever wondered – how do water filters work? Whether it's a concerning question for you or not, it's important to learn.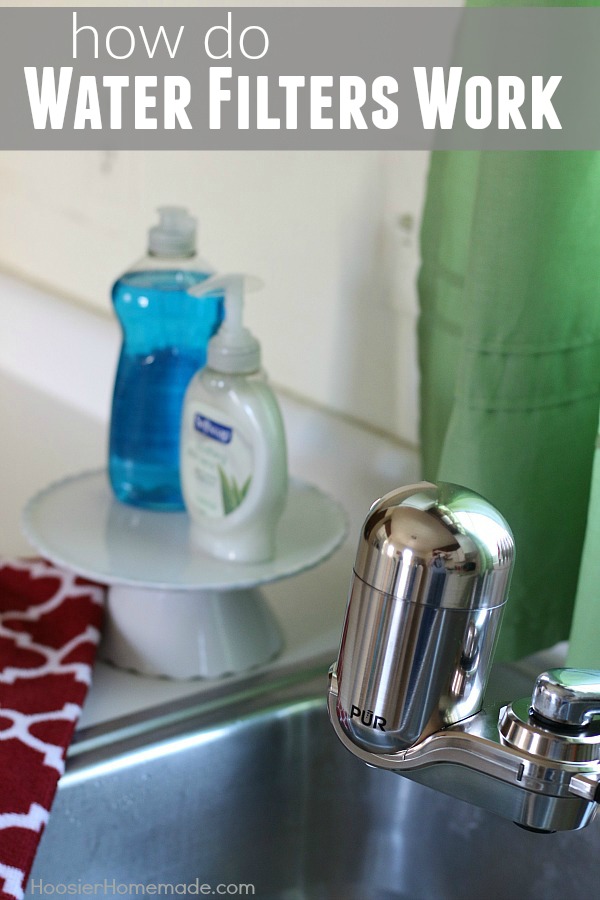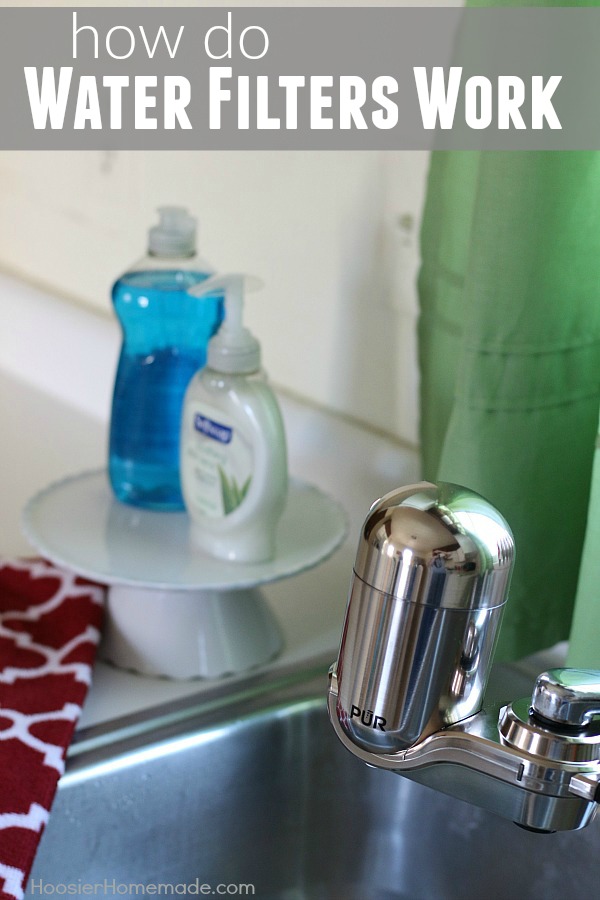 I have personally always wondered what was in my water. In fact, there are thousands of reasons I should be worried. We've all heard about the water crisis in Flint, Michigan. And while I know my water isn't quite that bad, there are hidden dangers in drinking water. Drinking water from your sink can cause anything from eroded teeth enamel to poisoning from arsenic, lead, barium, and other chemicals. Thankfully, there are water filters to help us deal with this crisis.
You may wonder how a water filter can help the water crisis in the world. Keep in mind that not all water filters are created equal. You will want to use one that can hold true to its purification technology. There are literally thousands of water filters out there, so choosing one that works for your family can be hard.
And did you know that installing a water filter takes minutes. You can learn how to install a water filter on your own.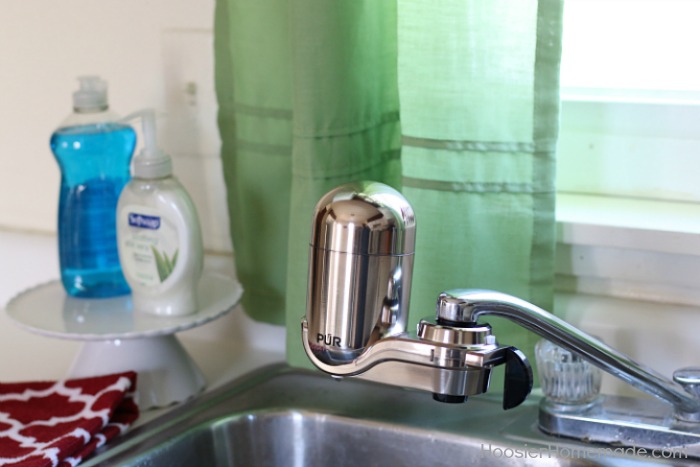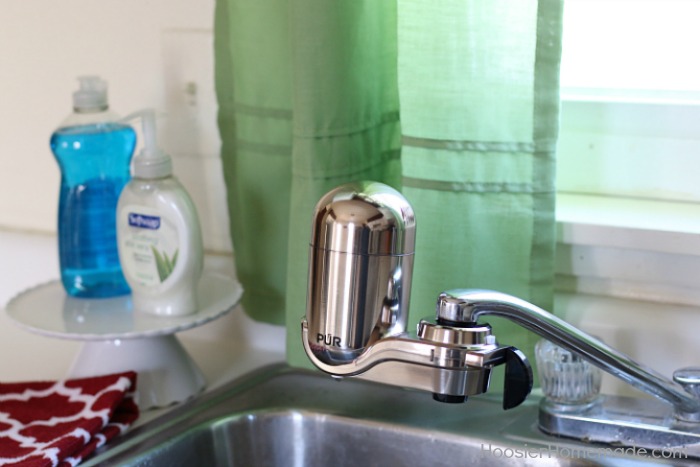 What you will want to look out for when it comes to a water filter, is choosing one that will filter out as many chemicals in your water as possible. For example: PUR's Advanced Faucet Water Filters have the power to remove over 70 contaminants. I love the fact that my PUR water filter is removing 99% of lead, 92% of pesticides and 96% of mercury, it can last up to 3 months/100 gallons, and reduce 10x more contaminants than the leading competitor's pitcher.
The basics of how a water filter system works is simple. The water flows through the filters, removing harmful contaminants, so you can have healthy and clean water available to you. Whether there are heavy metals, pharmaceuticals, industrial pollutants, microbial cysts, or even chlorine in your water, PUR Water Filters help to remove all of them.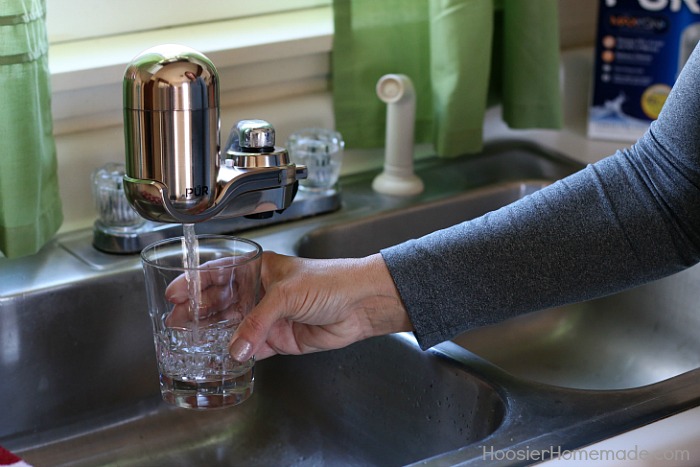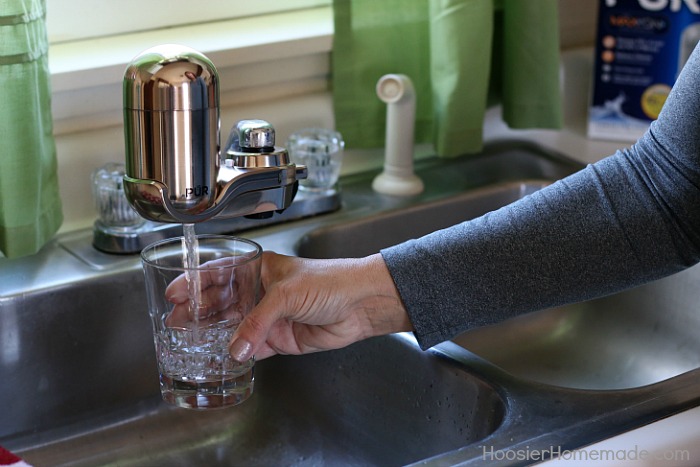 With how important water is to the body, you don't want to risk ingesting water that could be poisonous to you. So, using a water filter can help you really stay healthy whenever you drink water. When you use a PUR water filter, you are not being blindsided by thinking you're doing your body a favor, you are actually drinking PUR water (without the chemicals).
Get clear, good tasting water, and remove chemicals by using a PUR water filter systems.