When the holidays roll around, there's only one drink that I'm looking forward to and that's Hot Spiced Cranberry Cider. There is something delicious and tasty about this yummy cider drink. It gets cold here in Indiana, so you need to have a few warm drinks up for grabs. This would be a great drink to serve to your guests over the holidays. You better watch it though, you'll have people asking you to make this every time they come over. Although, you won't see me complaining about that.
100 Days of Homemade Holiday Inspiration continues with Day 65! Each day we are inspiring you with  recipes, decorating ideas, crafts, homemade gift ideas and much more!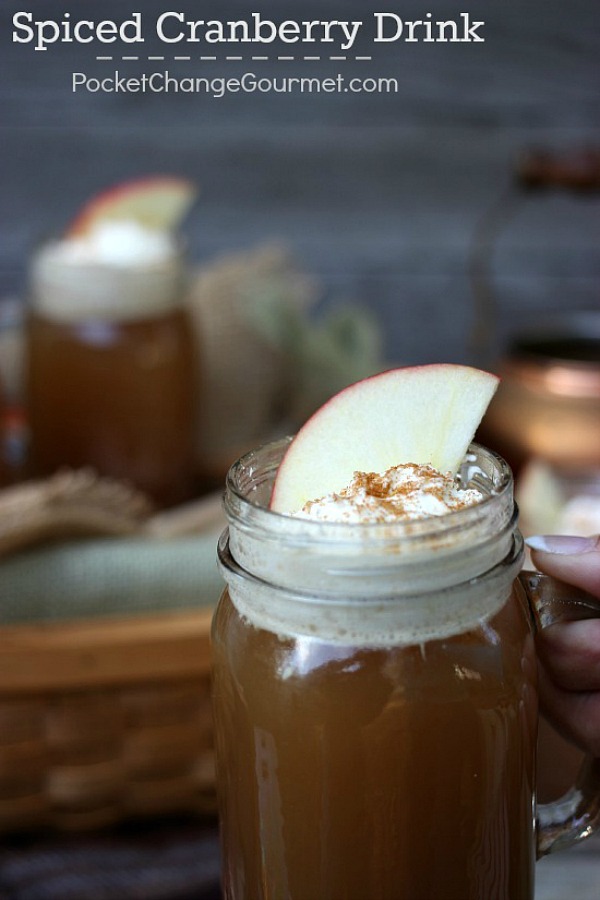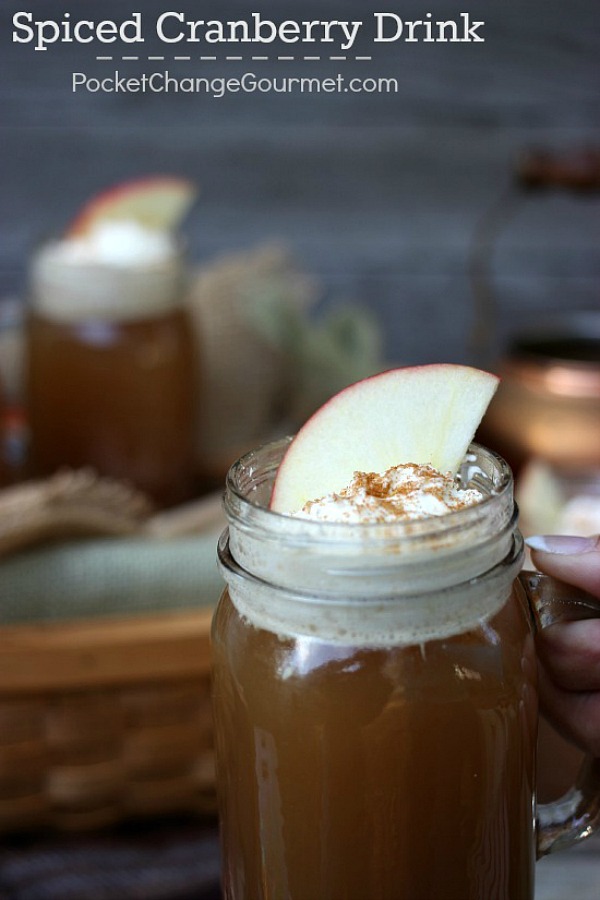 This Hot Spiced Cranberry Cider will quickly become a family favorite in your home. Whether you're sitting by the fireplace or opening presents on Christmas day, make this drink a part of your holiday traditions. Serve this drink in a mason jug and top with whipped cream and your family will be super ecstatic. Once we started making this in our home, there was no going back to anything store bought. I hope you love this delicious drink and enjoy it over the holidays.
Find this Hot Spiced Cranberry Cider by Pocket Change Gourmet by clicking the link below…
Sign up to receive a daily email full of Holiday Inspiration