Nothing shows the thoughtfulness of a gift than a beautifully wrapped present. Homemade wrapping paper can make the presentation of a gift so much greater. Show how much you care about your friends and loved ones by creating this beautiful (and easy) project.
100 Days of Homemade Holiday Inspiration continues with Day 63! Each day we are inspiring you with  recipes, decorating ideas, crafts, homemade gift ideas and much more!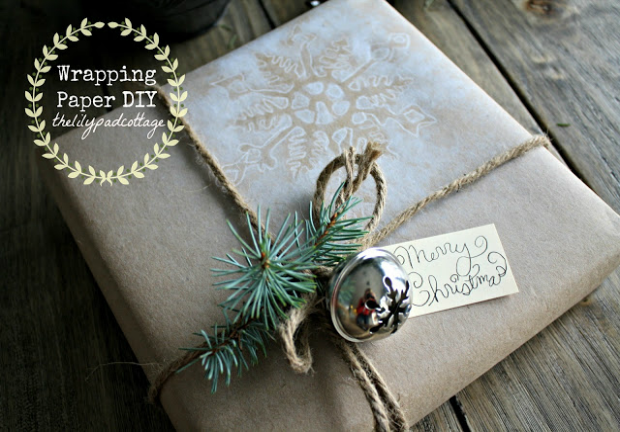 Oh the possibilities! You could use ornaments, cookie cutters or print off a template from the computer and trace it onto cardstock (or a paper plate) – red stars, white snowmen, stenciled letters, the list of customizable options is endless! Recycle some paper sacks from the grocery store to make this a frugal project as well!
Thanks to Kelly from The Lily Pad Cottage for sharing this easy idea for Homemade Wrapping Paper with us for our 100 Days of Homemade Holiday Inspiration!
Find the full instructions by clicking the link below…