Homemade Savory Spice Mixes: Holiday Inspiration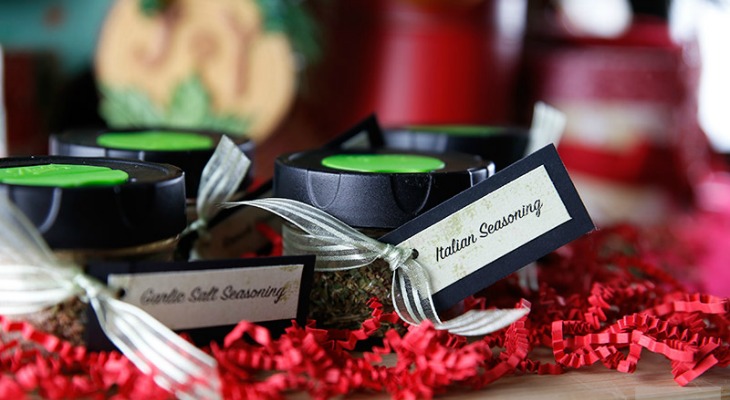 Giving gifts from the kitchen is something I absolutely love to do. And these amazing Homemade Savory Spice Mixes are perfect. They are super easy to put together and less expensive than store bought. And I love the adorable little Ball Herb Jars to give them as gifts.
100 Days of Homemade Holiday Inspiration continues with Day 58! Each day we are inspiring you with  recipes, decorating ideas, crafts, homemade gift ideas and much more!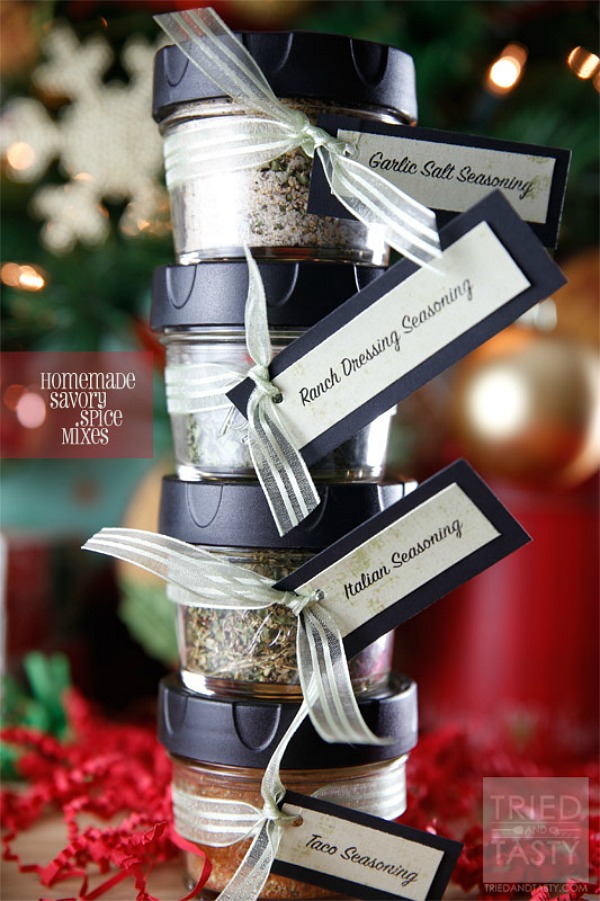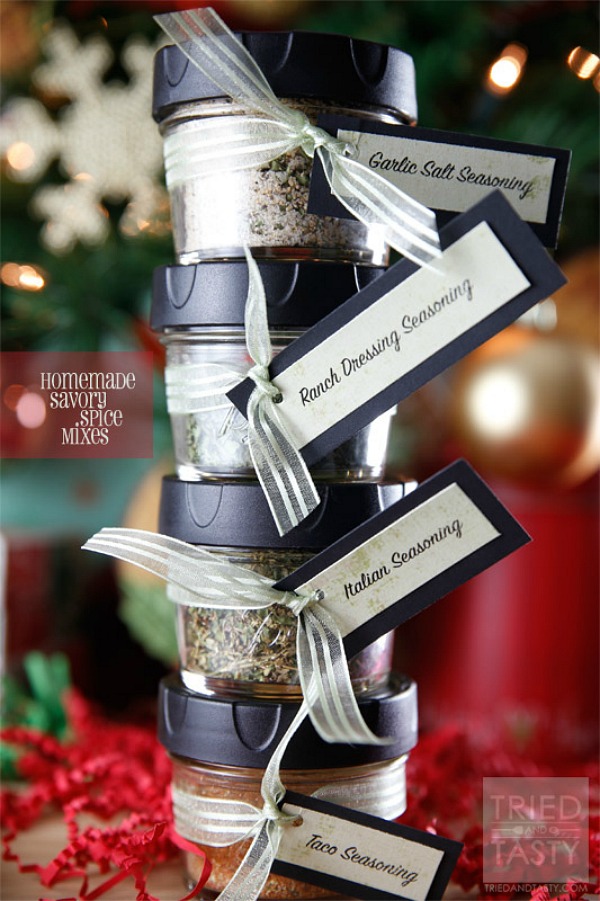 I personally think the way these Homemade Savory Spice Mixes are designed are super cute. It totally looks like something I could do and on a budget. I think this is one brilliant gift to give around the holidays, especially if you know someone who loves to cook. You are giving them the gift of something homemade and something you know they will use! One of my favorite things to give over the holidays are gifts that I know someone will use. If you're up for it, I say these spice mixes will make an awesome gift for someone you know or even for yourself.
Find this Homemade Savory Spice Mixes from Tried and Tasty by clicking the link below…