Summer is upon us and you know what that means…hot days, fun at the beach, cook outs and lots of fresh produce. Serving fruit to your family is simple. Whether eaten alone or mixed together to make a fruit salad, baked into a pie, added to a salad or making Homemade Fresh Fruit Popsicles. Fresh fruit is healthy and delicious.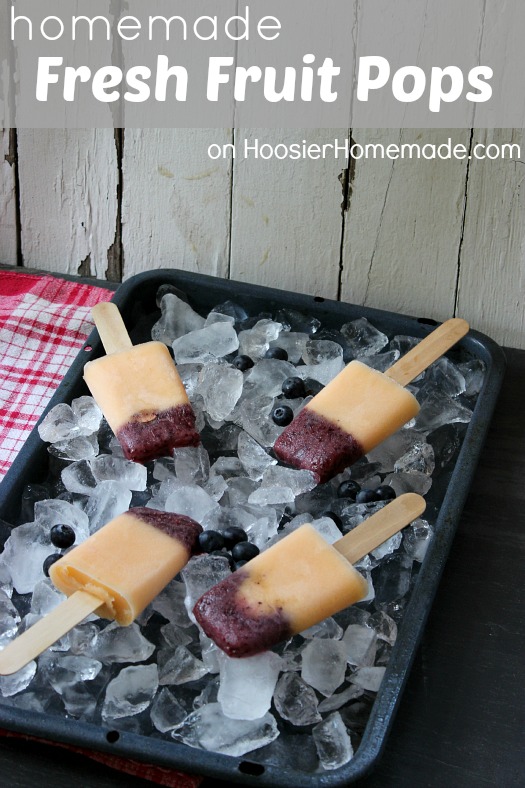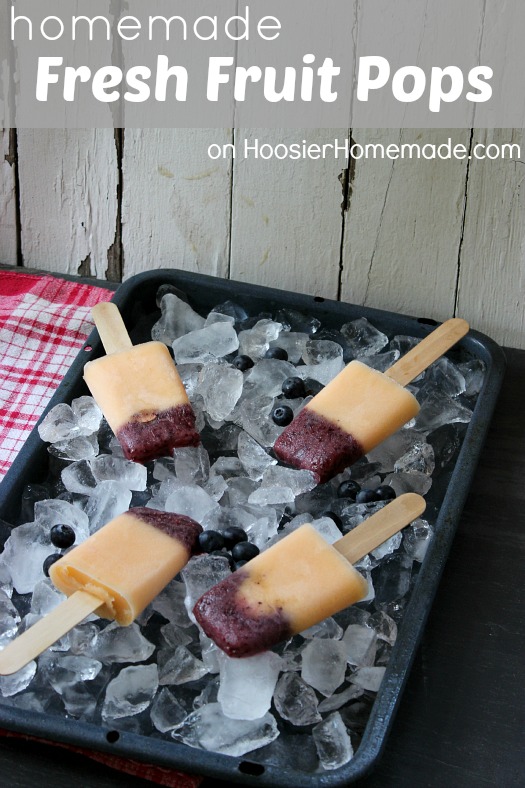 Growing up in the Midwest there were times when getting fresh fruit was definitely a challenge. There wasn't a good way to get fresh fruit except when it was in season at the local orchards and fruit farms. The vivid memories of sunny days spent with my sons picking blueberries as a family is something I cherish. Hopefully we have given them the same vivid memories of our trips to the local blueberry farms. As they have gotten older it seems harder to find the time when we all can take the time to go picking.
But that doesn't mean we can't enjoy the treats we make from fresh blueberries year round. You just have to know where to get the best quality fruit year round and knowing what to look for is just as important.
Did you know that you want to choose blueberries that are a deep indigo blue color with a silvery white frost. Many people confuse the frosting on blueberries to be a mold of some type when actually it's a waxy coating that protects the berry.
And always choose berries that are firm and check the bottom of the package, there should not be any juice stains or crushed berries.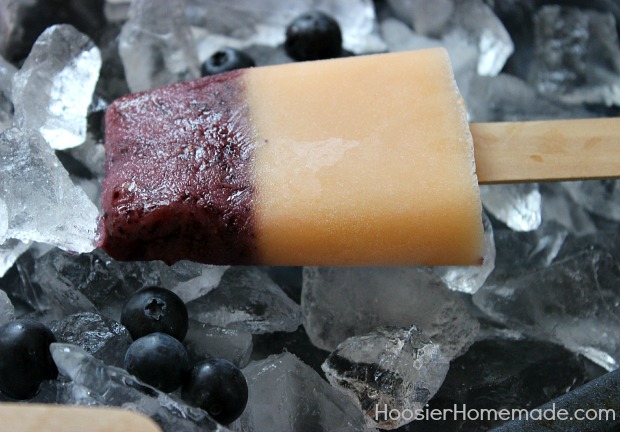 What kid or for that part what adult doesn't like frozen treats. And when they're homemade you know that they are fresh and exactly what ingredients are in them. We made these fresh fruit popsicles using fresh blueberries and cantalope along with a little added sugar and just plain yogurt.
Blending the ingredients together in our new Soup Express machine made the process quick and easy, but more on that later. Just get to the store and grab some fruit, don't limit your choice to just blueberries, we made some with bing cherries as well. We still have a little fine tuning to do on that popsicle though. I think I need to cut back on the sugar a little since the cherries have plenty of sugar in them.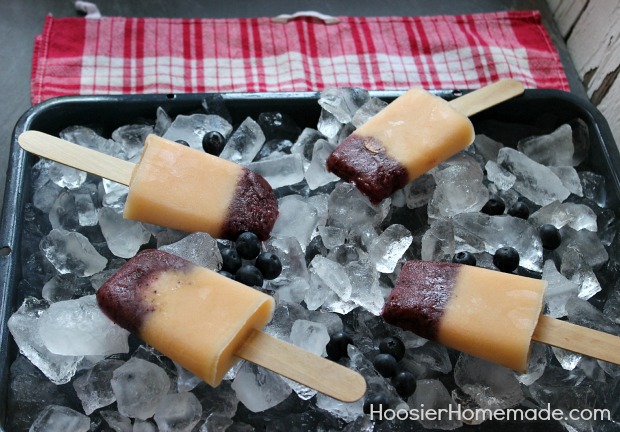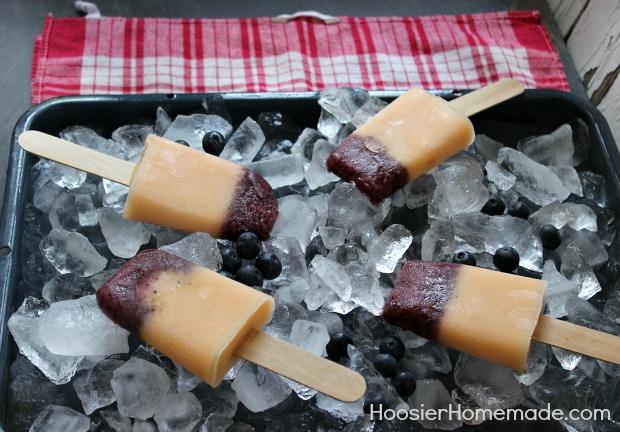 Walmart has made a commitment to bring to it's customers the best quality fresh fruit possible. Serving fresh fruit to your family is healthy and the experience of watching your toddler popping a handful of juicy berries in their mouth and watching the smile spread across their face is priceless.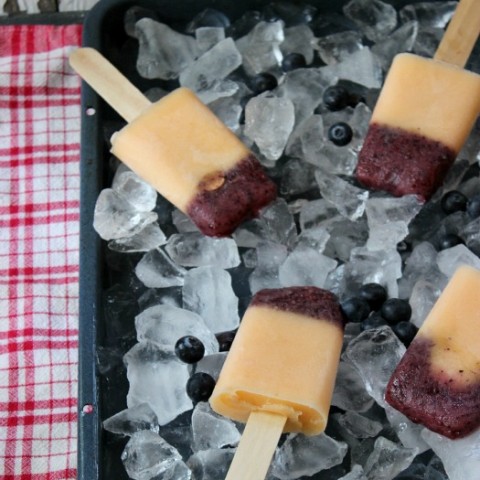 Homemade Fresh Fruit Popsicles
Tasty cool treat for Summer. Recipe from HoosierHomemade.com
Ingredients
1 cup fresh blueberries
2/3 cup sugar, divided
2 cups cantaloupe, cleaned and cut into chunks
1/2 cup plain yogurt
Instructions
In a blender, combine blueberries and 1/3 cup sugar, blend until smooth
Pour through fine sieve into bowl, use the back of the spoon to push through the sieve, discard solids
Whisk in 2 tablespoons yogurt
In a clean blender, combine cantaloupe and 1/3 cup sugar, blend until smooth
Repeat the same process, pushing cantaloupe through sieve, discard solids
Whisk in 6 tablespoons yogurt
Fill popsicle molds about half way with blueberry juice and then cantaloupe
Place in freezer over night until firm