Recently, Amy at MomAdvice shared a great tip/recipe for boiling corn on the cob. I had found corn at Aldi's for .10 per ear, so I thought I would give it a try.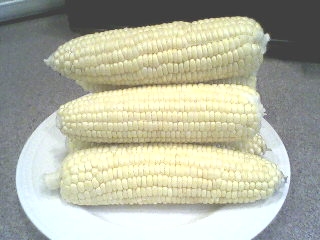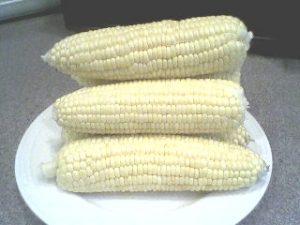 Fill a large pot half way with water, then add milk, brown sugar and butter.
1 1/4 c. milk
1/3 c. brown sugar
1/4 c. butter
Bring to boil and add corn.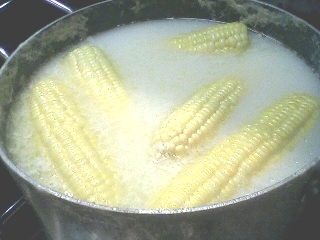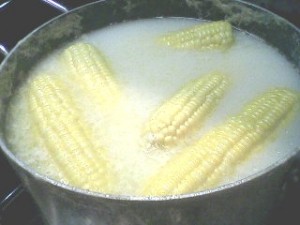 Cook for about 7-8 minutes. Visit MomAdvice for the complete directions.
I totally agree with Amy's review, the best corn we have ever had, tender and sweet. Although, I did add extra butter, but I'm a butter girl.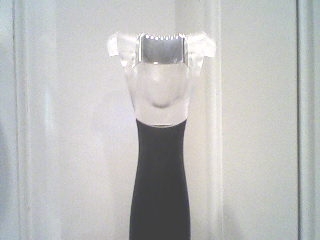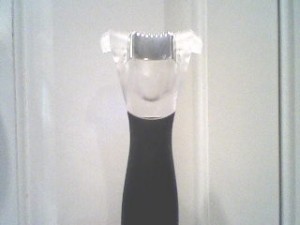 Now, I suppose you are wondering what this little gadget is for? Well, let me tell you! This is the slickest gadget that I have gotten in a long time. Recently, I had a Pampered Chef Party and received lots of great free products. And this was one of them.
It is a Kernel Cutter. It cuts the kernels off an ear of corn, lickety split. The cutter has a curved and serrated stainless blade, and a plastic husker blade that slices through corn husks. And a comfortable handle.
Pampered Chef offers this great little tool for only $7.50. And check out these great Pampered Chef Products.
For more great ideas be sure to visit:
~Notebook Experiment hosted by MomAdvice
~Works For Me Wednesday hosted by We Are THAT Family