Handmade Ruffled Apron: Holiday Inspiration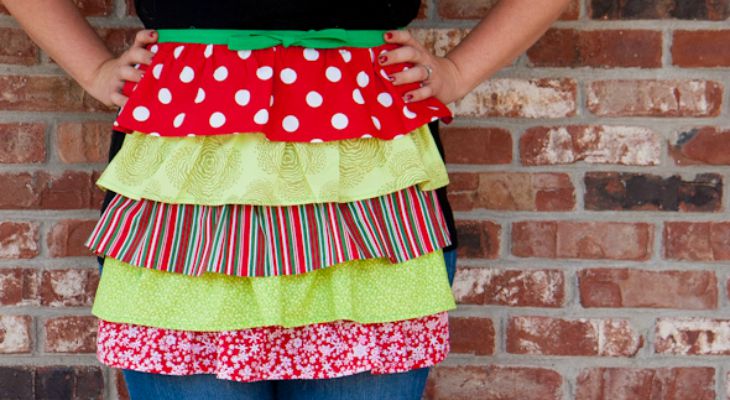 I love creating handmade gifts for the holidays. This Handmade Ruffled Apron is a great gift for a budding chef, a new homemaker or someone just starting out in their first home. The Christmas fabrics that are available are super cute, this apron would make such a cute gift…or make one for yourself!
100 Days of Homemade Holiday Inspiration continues with Day 19! Each day we are inspiring you with recipes, decorating ideas, crafts, homemade gift ideas and much more!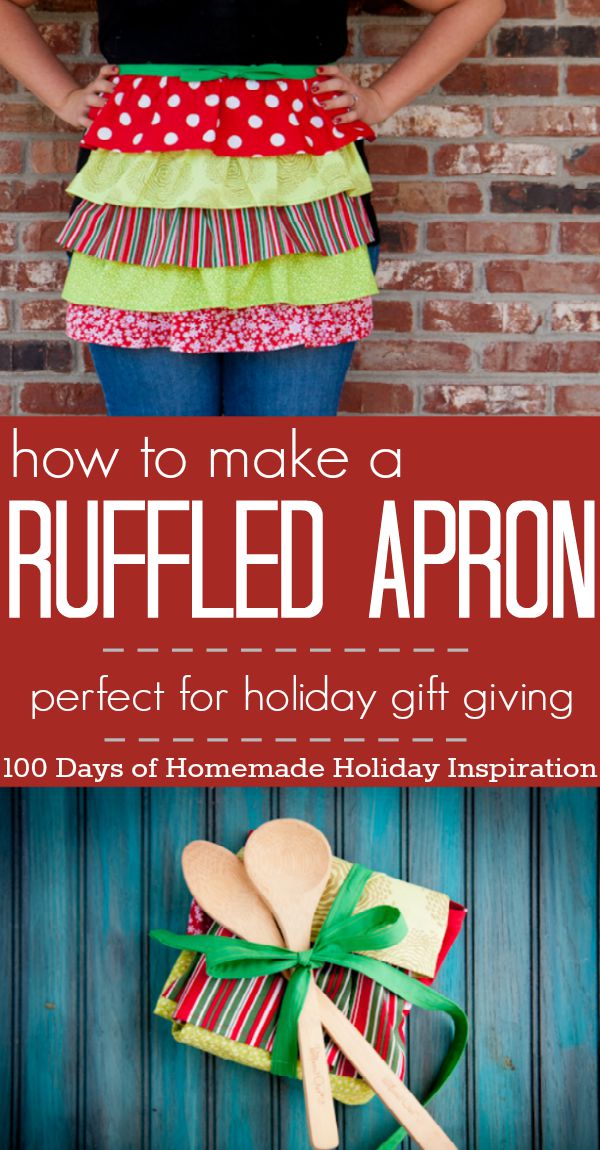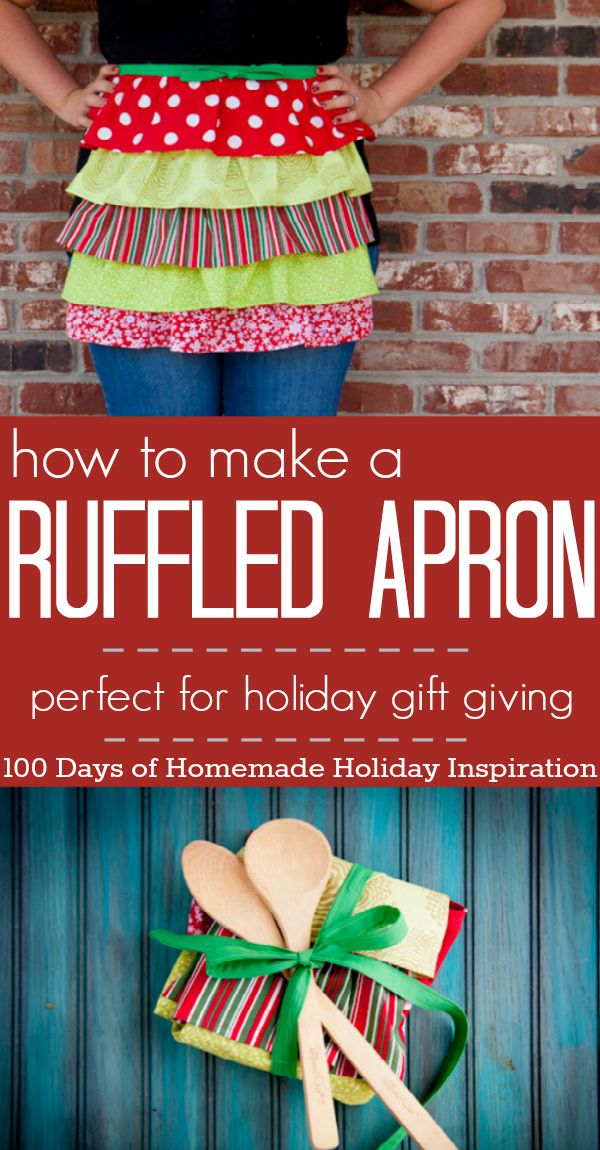 This would go great with a bottle of flavored oil that you've made. Even better if you can find material that pairs well with some tea towels, dish cloths or oven mitts that match the receiver's kitchen.
Find this Handmade Ruffled Apron from Back to Her Roots by clicking the link below…
Sign up to receive a daily email full of Holiday Inspiration