Well the time is here, and I couldn't be more excited…it's time for Halloween! And you know what that means around here, lots and LOTS of fun cupcakes, desserts, crafts, decorating and more! We have an action packed month for you, so grab your mixing bowl, spoon, frosting, sprinkles, and candy because we are going to have fun!
Last month I spotted some fun Ghost Cupcakes on the cover of a popular magazine, and then saw them again on Pinterest. I loved how they looked but the ghosts were made with fondant. I won't go into lots of details, but let's just say I don't like fondant. It's okay to work with, but the taste is horrible…in-my-opinion…and most everyone I talk to. So over the last several months, I have been making and using Candy Clay. It tastes great and it's perfect to work with. The original recipe is from the Cupcakes, Cookies & Pie, oh my book and the baking gurus, Karen Tack and Alan Richardson.
So, without further chit-chat, I give you…Floating Ghost Cupcakes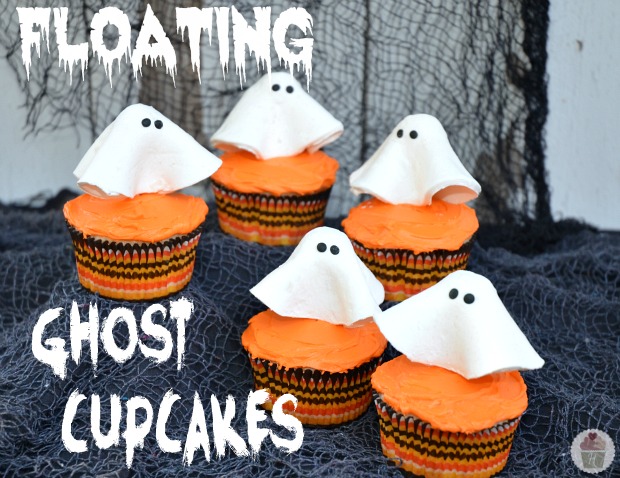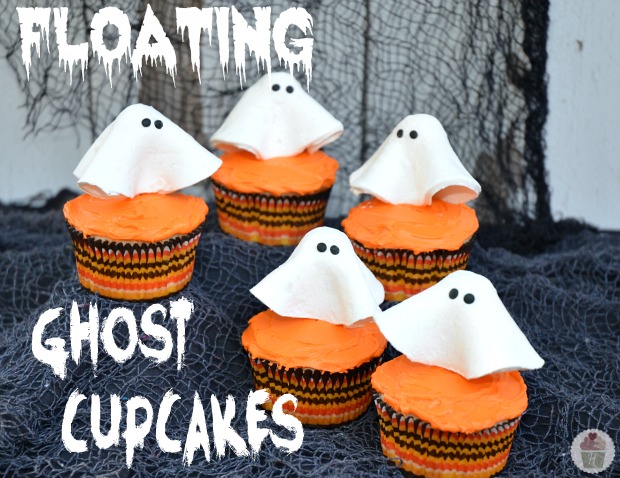 The Ghosts were very easy to do, but I did learn a few tricks along the way. First, let's grab our supplies…
Floating Ghost Cupcake Supplies
Frosted Cupcakes – your favorite flavor and favorite frosting
Candy Clay – you can find the full recipe and instructions for making it HERE
White coloring – not necessary, but it makes the ghosts really white
Small black round sprinkles for the eyes – I found Cake Mate brand at Walmart, it has 6 different sprinkles in the container
Dum Dum lollipops
Rolling pin
Small amount of powdered sugar for rolling
Glass or cookie cutter – I found a 3 1/2 inch glass worked well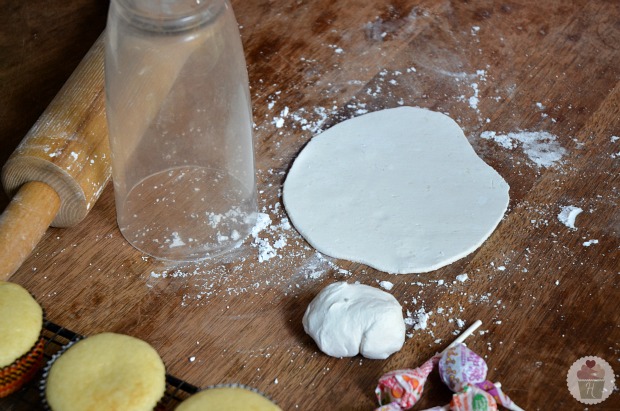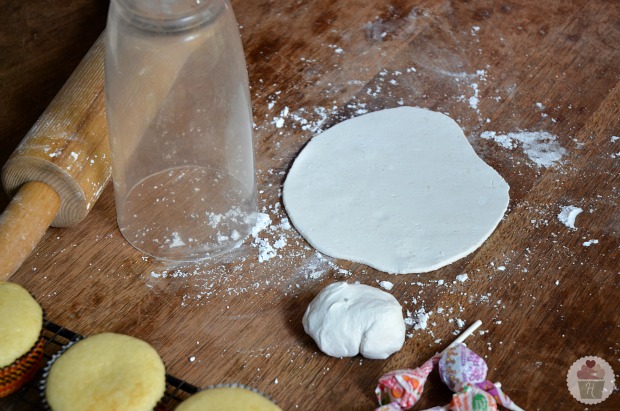 Step 1:
After the Candy Clay is set up, sprinkle your work surface with a little powdered sugar and roll out the clay to about 1/8 inch thick
TIP: I tried several different sizes of circle, the 3 1/2 inch worked best, but I didn't have that size round cookie cutter, so I used a glass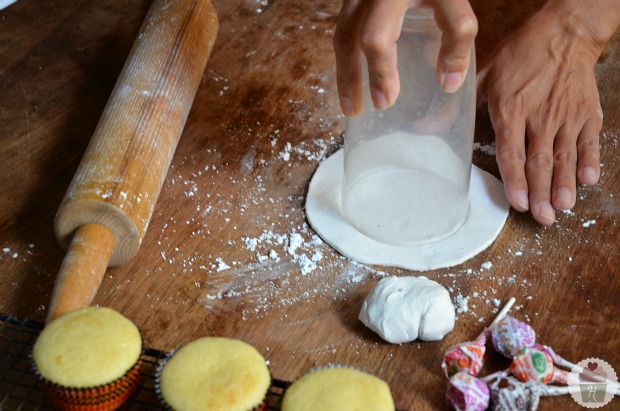 Step 2:
Cut a circle with a glass or cookie cutter
TIP: Place the circles in the freezer for about 5 minutes to firm up, they are easier to work with and mold when they are cold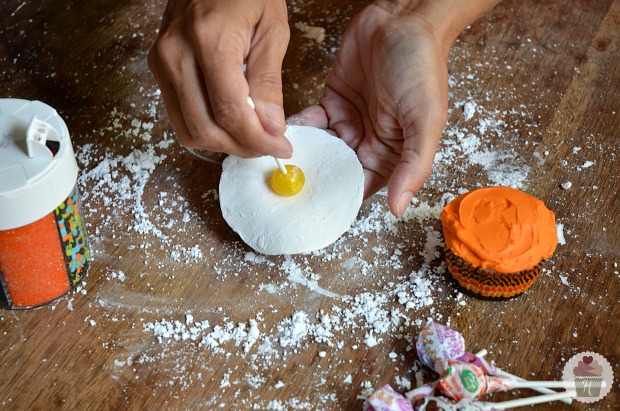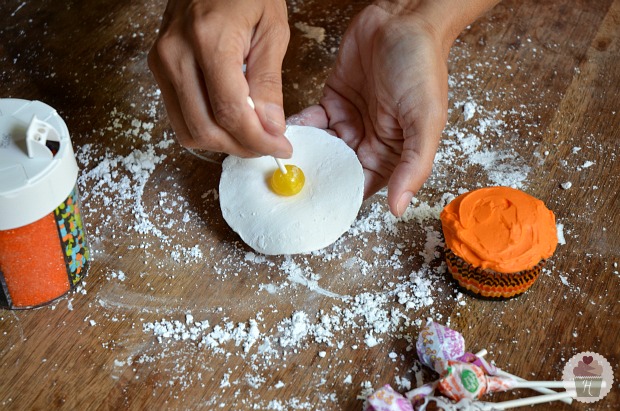 Step 3:
Unwrap the lollipop and place it in the center of the circle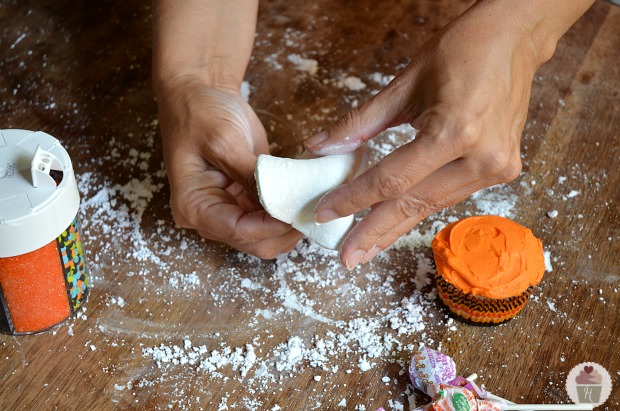 Step 4:
Gently push the sides of the circle down to form the ghost
TIP: The more you work with the candy clay the softer it gets, so work quickly but gently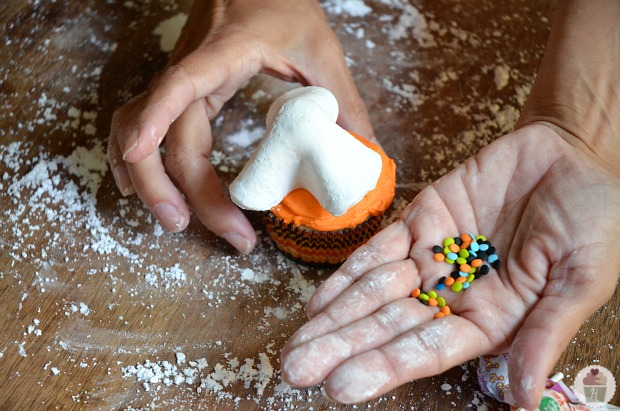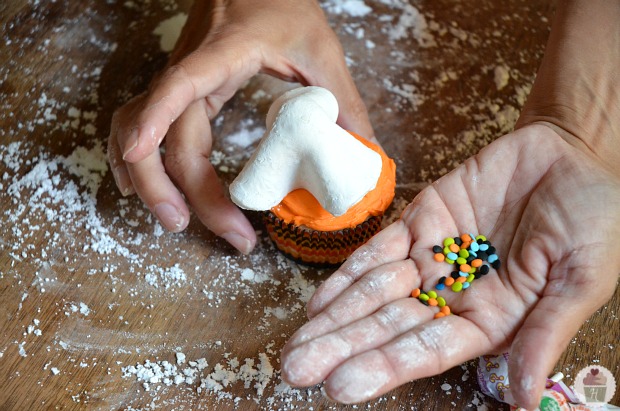 Step 5:
Gently push the ghost into the center of the cupcake and grab the sprinkles for the eyes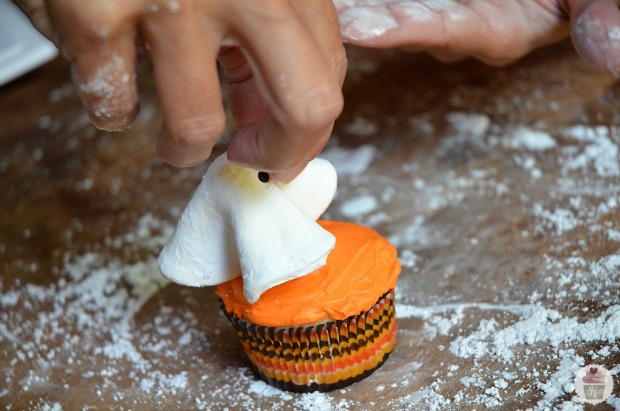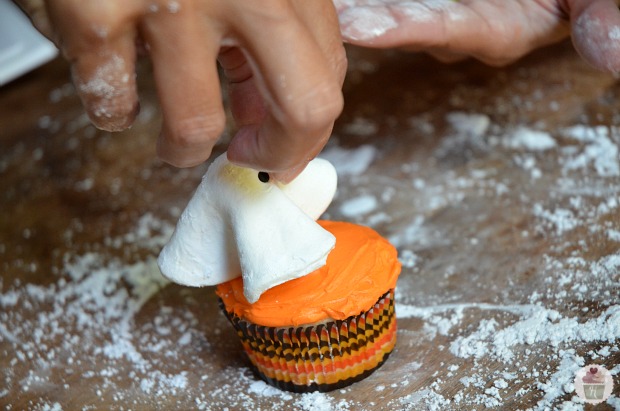 Step 6:
Place black sprinkle on for the eyes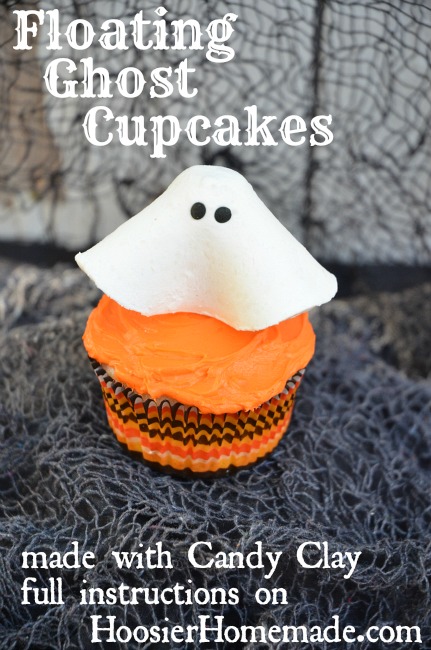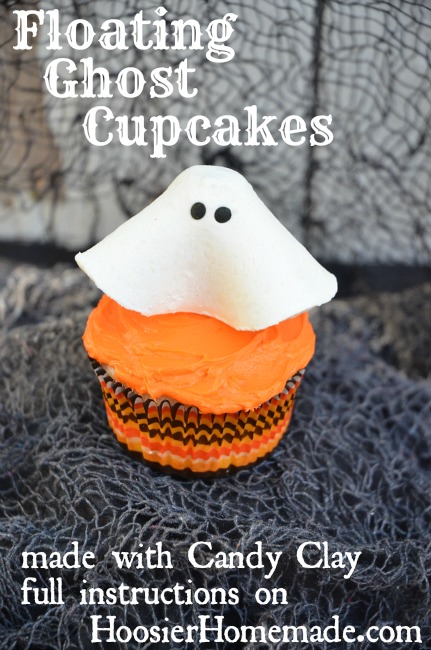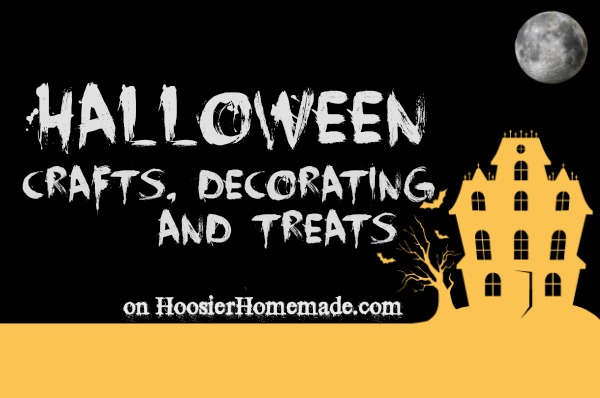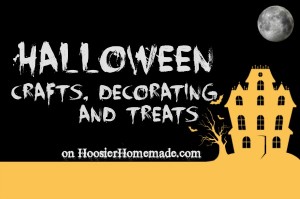 Halloween Crafts, Decorating and Treats on HoosierHomemade.com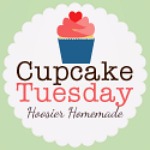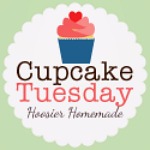 Now it's your turn…show off your cupcake creations AND dessert! Be sure to link back so others can enjoy the recipes and check out the other yummy treats!