This is a sponsored post by Mirum Shopper. All opinions are my own.
Sometimes in the winter it can be hard to get all of your fresh vegetables in. But these Parmesan Crusted Roasted Vegetables are full of fresh vegetables- even ones available in the winter!
During the winter, I often resort to side dishes that are not made with fresh vegetables. I think it is because I don't get out to the store as often, but I always miss the brightness of fresh vegetables! Recently, I discovered Parmesan Crusted Roasted Vegetables – an easy, fresh and delicious side! I love knowing that I am getting a lot of nutrients, using fresh vegetables  and the parmesan crust makes these vegetables so delicious that all of the boys love them!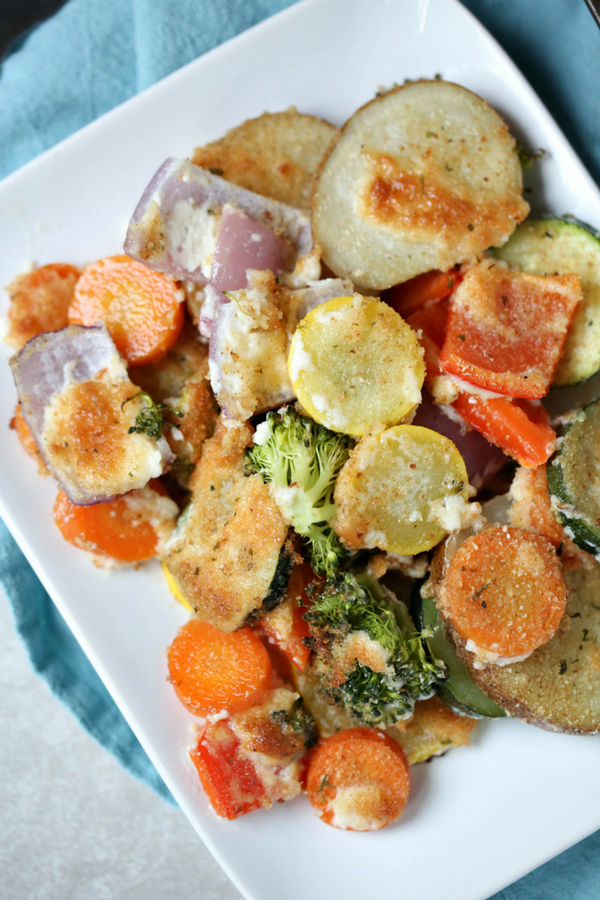 The best part? You probably have all of the ingredients in your kitchen right now!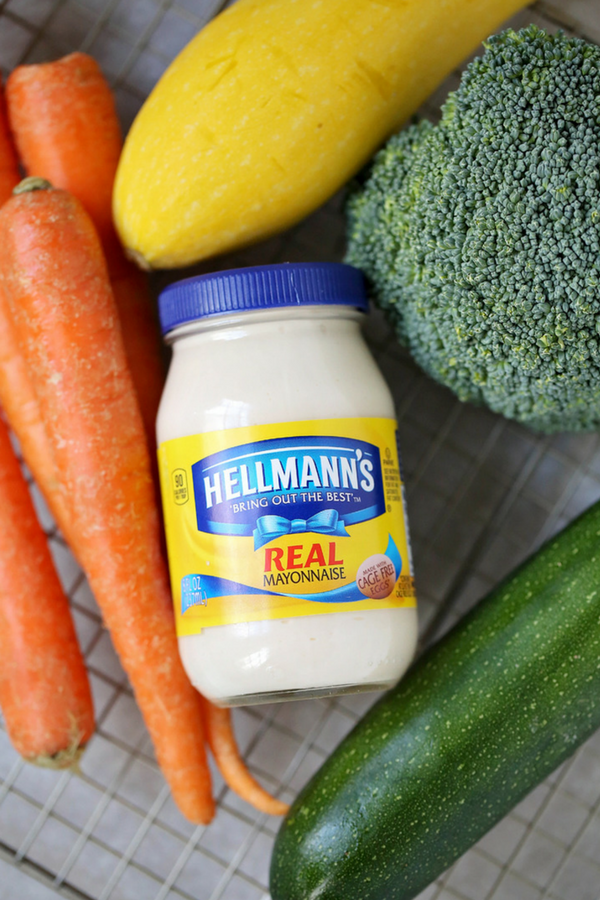 Gather your choice of vegetables (my Walmart always has a great selection)- anything fresh will work. Carrots, zucchini, tomatoes, squash, mushrooms, broccoli- I love having a variety of flavors. This is such a versatile recipe- you can definitely use it all year long!
The zucchini may be my favorite though (which is great for winter!). Chop them all up and lay on a baking sheet in a single layer. Just seeing all the freshness makes me feel better about being in the middle of winter. Look at all of those colors!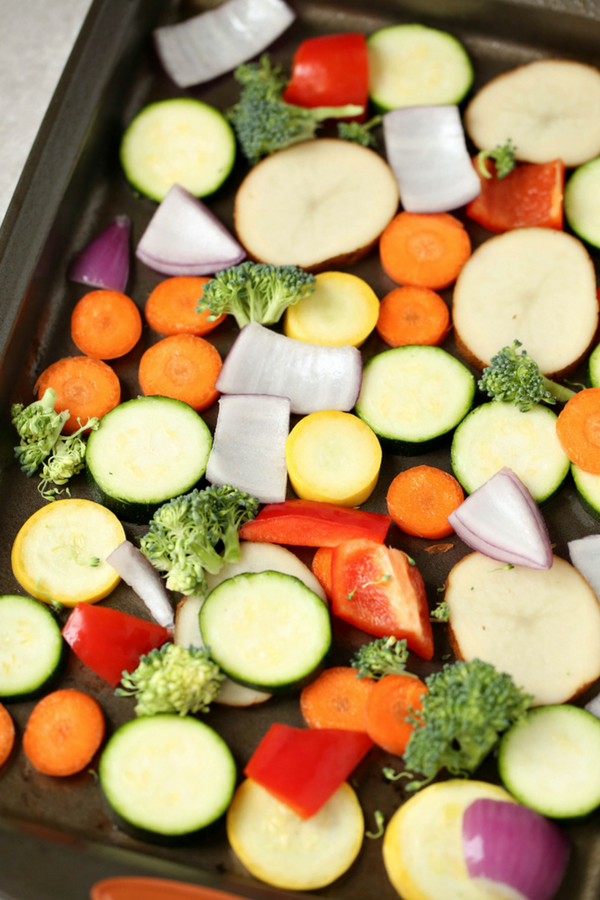 Now for the secret ingredients! Mix up Hellmann's with parmesan cheese and spread over the veggies. Then top with breadcrumbs. It is amazing what this step adds- it makes the veggies so tender but creates an amazing crust. The combination of the texture is insane. And cheese- cheese makes everything better!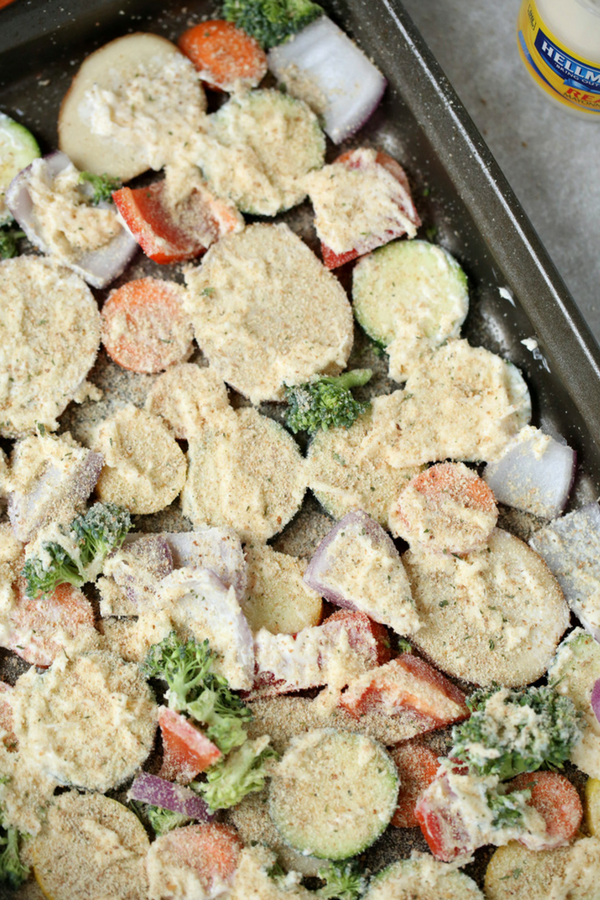 Roast everything for 15 minutes at 425. Watch as the yummy crust develops!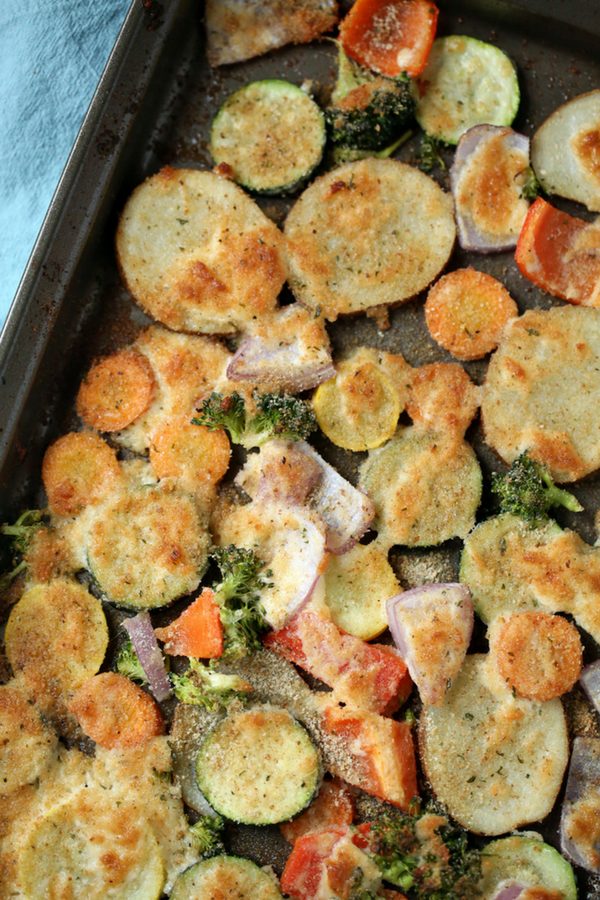 That is it! Transfer the veggies to a plate- but make sure to scrap off all of the good bits from the baking sheet! This recipe is so easy, so fresh, so healthy and so delicious. Serve it up with your favorite meal. The other day I had a big bowl for lunch. Parmesan crusted roasted vegetables are definitely a go to around here!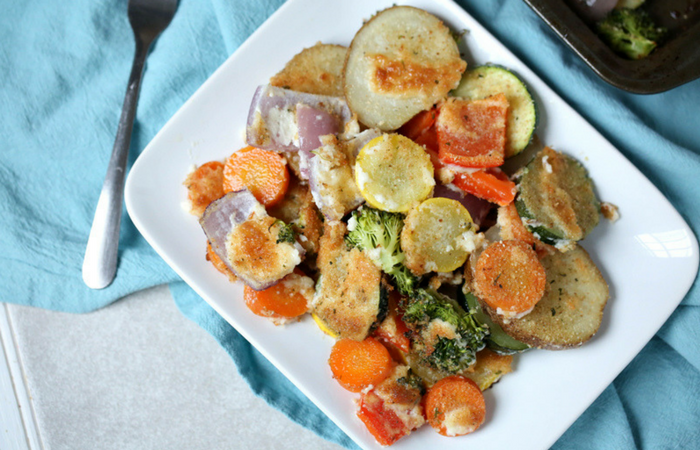 What are your go to winter sides? I love that this is tasty, but also filled with fresh vegetables! How do you make sure to eat enough produce during the winter? I would love some other veggie filled suggestions!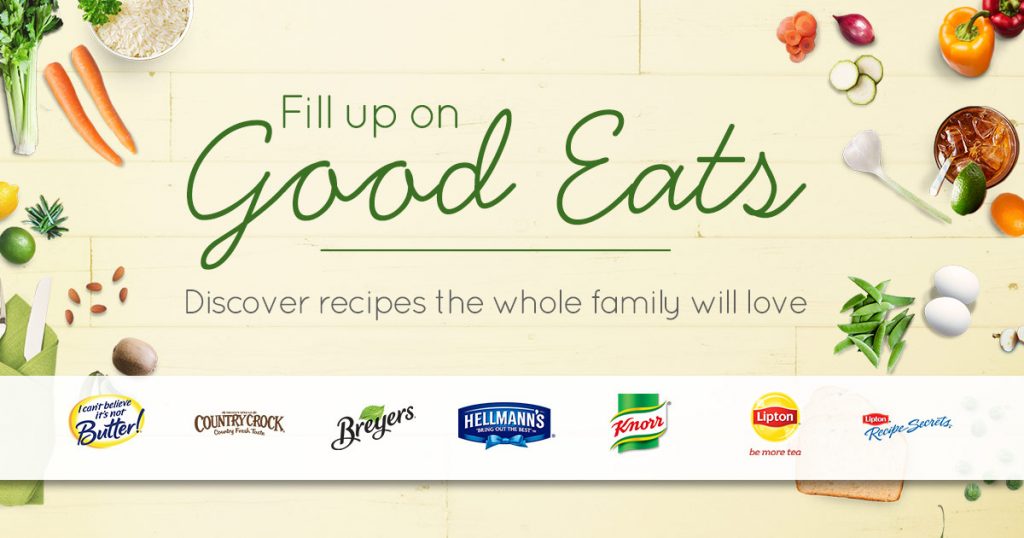 Recipe:

Print

Parmesan Crusted Roasted Vegetables

An easy side dish full of fresh vegetables that the whole family will love!

Author:
Prep Time:

10 minutes

Cook Time:

15 minutes

Total Time:

25 minutes

Ingredients

6 cups assorted fresh vegetables, sliced 1/4-inch thick (zucchini, tomatoes, yellow squash, carrots and/or mushroom caps, etc)
1/2 cup Hellmann's® or Best Foods® Real Mayonnaise
1/4 cup grated Parmesan cheese
2 Tbsp. Italian seasoned dry bread crumbs

Instructions

Preheat oven to 425°.
Spray baking sheet with no-stick cooking spray, then arrange vegetables in a single layer.
Combine Hellmann's® or Best Foods® Real Mayonnaise with cheese in small bowl. Evenly spread mayonnaise mixture over vegetables, then sprinkle with bread crumbs.
Bake 15 minutes or until vegetables are tender and golden brown.