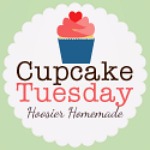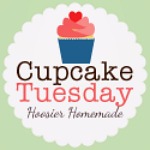 Welcome to Cupcake Tuesday! I'm so excited you are here! Be sure to check out the ALL NEW Cupcake Heaven page! And if you are in need to a special cupcake design, use the "Be a Hero" area!
It's Graduation time at our house! Nick graduated from High School last Sunday and his party is this weekend. We are having a Baseball Themed Graduation Party, but will probably still throw in a few Graduation Cap Cupcakes too!
The Graduation Caps are super easy! You could actually even serve them without the cupcakes for a fun little treat!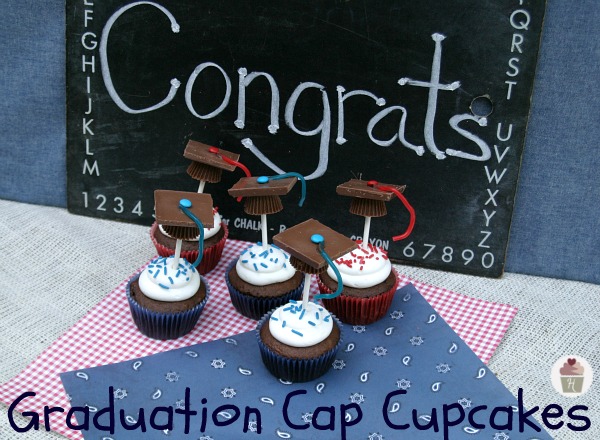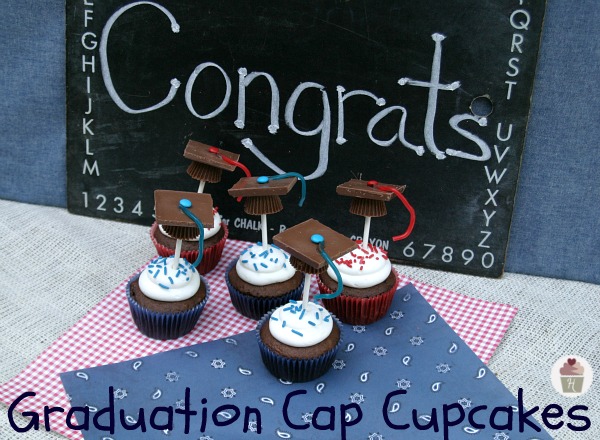 The cupcakes are very straight forward, chocolate with ingredients added to make them taste more like homemade and baked in Wilton blue and red liners, white decorator icing piped on with a large round tip and colored sprinkles. But first, we need to make the candy Graduation Caps…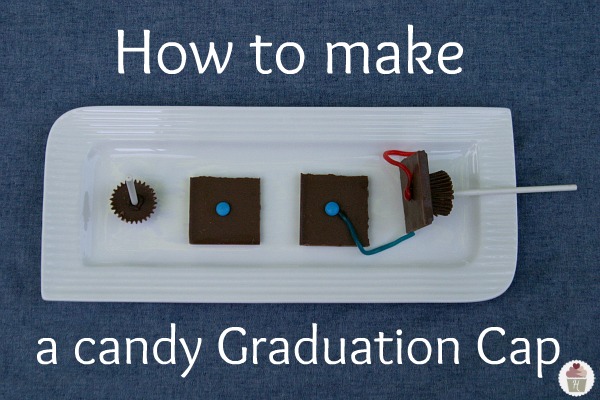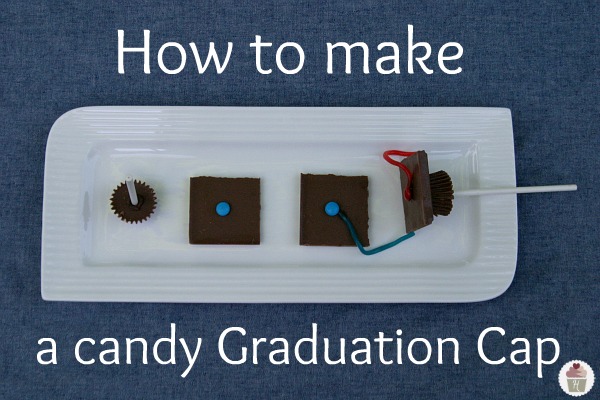 How to make a candy Graduation Cap
Ingredients:
Peanut Butter Cups, bite size
Chocolate candy bar – I used Ghirardelli Gourmet Milk Chocolate
Mini M&M's
Colored licorice or other candy for the tassel
Chocolate Almond Bark
Instructions:
Melt 1 square of Almond Bark in the microwave about 20 seconds, stir until smooth
Unwrap Peanut Butter Cups, dip end of stick in melted chocolate and place in the center of the candy, let set a few minutes
Unwrap chocolate bar, and add M&M to center with melted chocolate
Add licorice with melted chocolate
Add the top to the peanut butter cup with melted chocolate, set aside for a few minutes for chocolate to harden
Add to decorated cupcake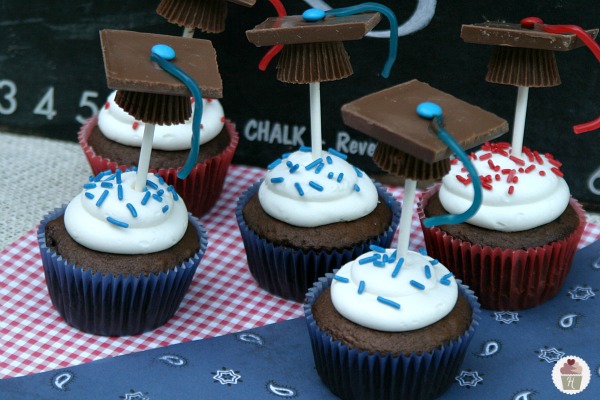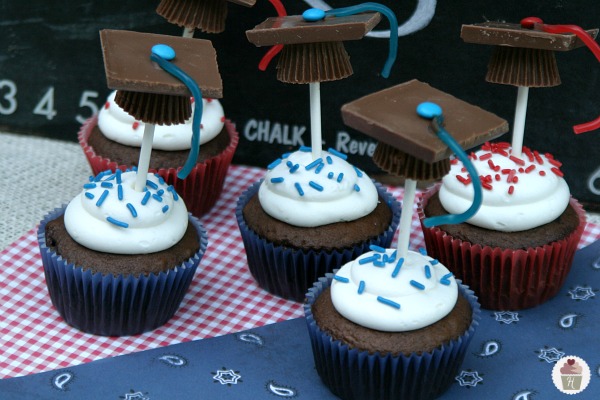 Now it's your turn…show off your cupcake creations! I'd appreciate a link back and be sure to check out the other cupcakes!
If you are reading this post in email, pop on over to check out all the cupcakes linked up to Cupcake Tuesday!