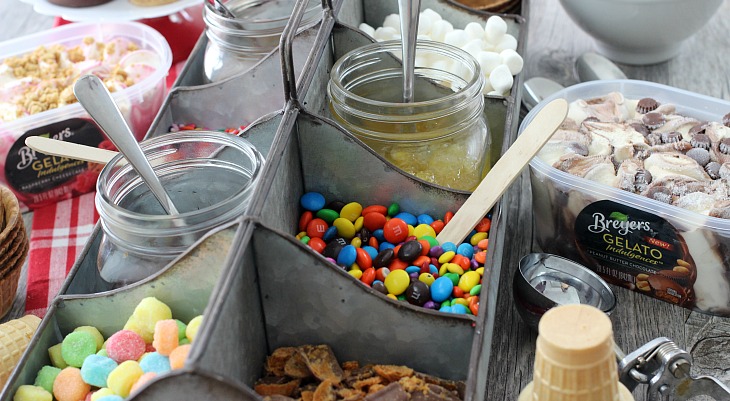 What is your idea of the perfect date night? I used to love to get dressed up and head out on the town- kid free! But now, since the boys are away so much, I love a good family date night! This Gelato Sundae Bar goes together in minutes and you can add your favorite toppings to make it custom.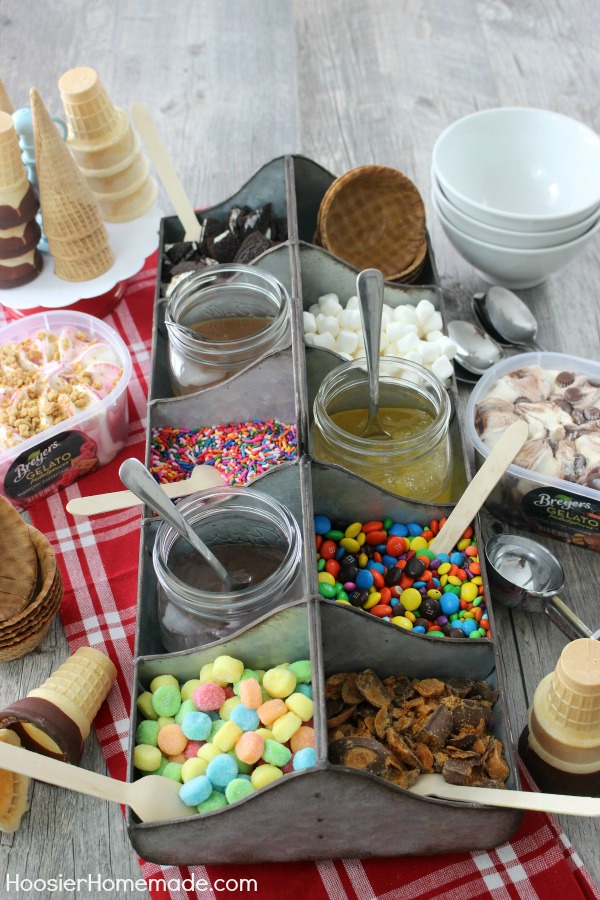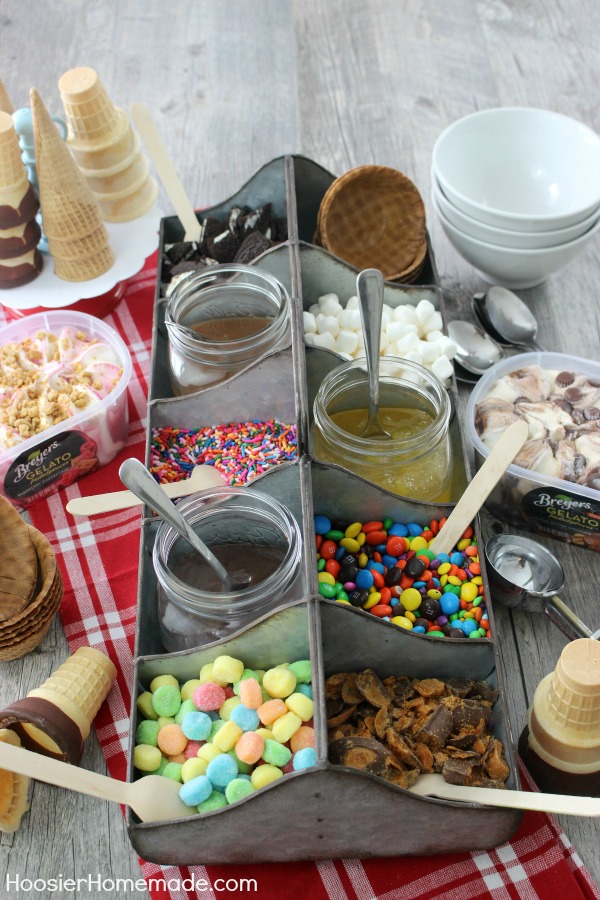 I am extra excited for this holiday season because all three of my boys will be home! My youngest went to college this year and I just can't wait to have them all back home with me!
But every year right around Thanksgiving, I begin to think about everything that needs to be done during the holiday season – the decorating, baking, shopping, wrapping, giving, meals, etc. And I quickly become overwhelmed. Each and every year, I tell myself that I'm going to stop and enjoy the season. And then – it doesn't happen.
So, the night that all the boys are home, we decided to have a family date night- complete with a gelato sundae bar! The perfect way to slow down and enjoy!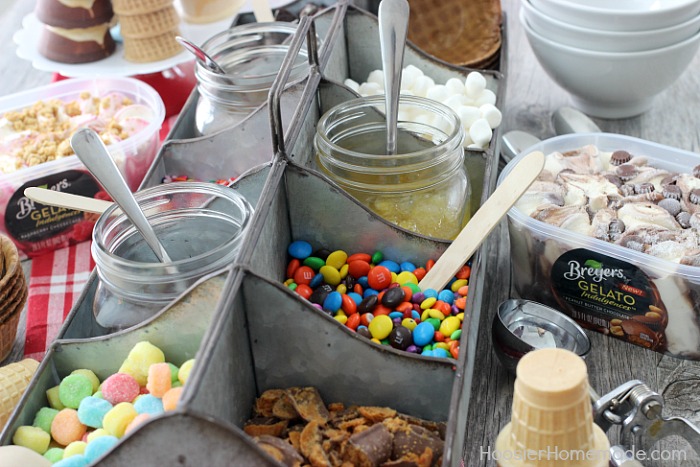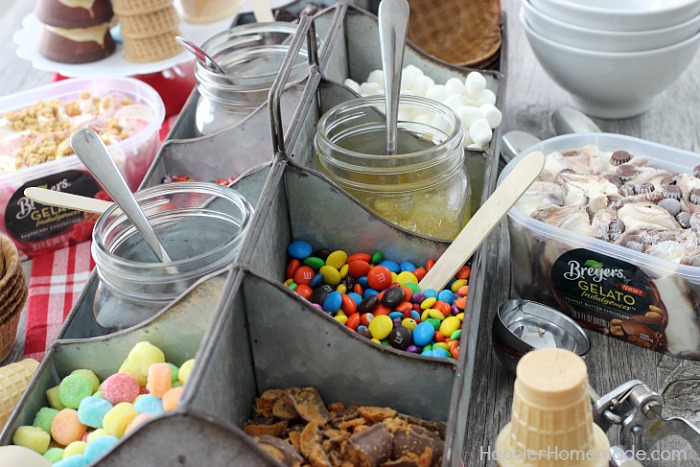 A few weeks ago, Doug brought home some Breyers Gelato Indulgences– and oh my goodness it is so good! I knew that it would be the perfect base for our gelato sundae bar! Breyers Gelato Indulgences is the ultimate indulgence for the perfect date night at home. Featuring a trio of textures: creamy gelato, luscious sauce and gourmet toppings, Breyers Gelato Indulgences inspires and elevates the best moments of your day.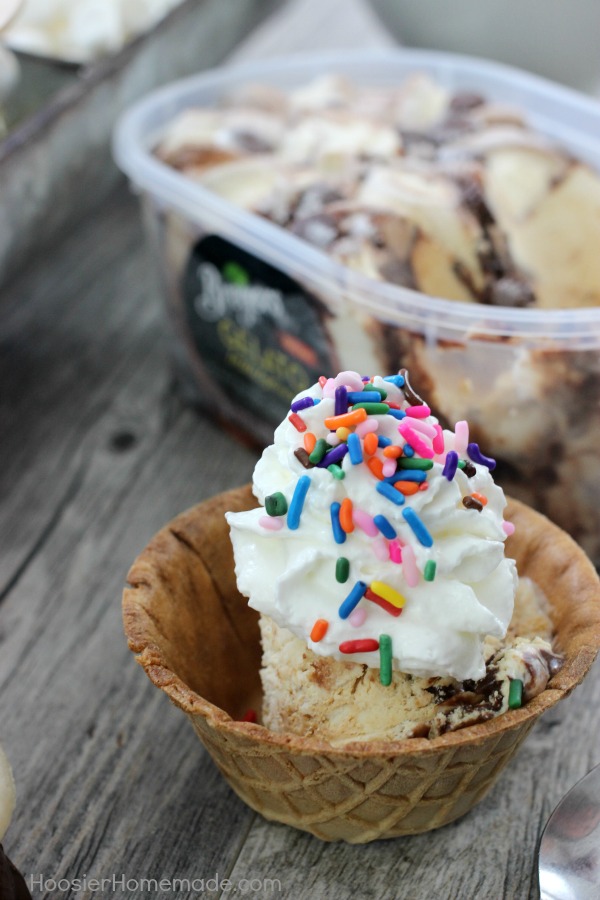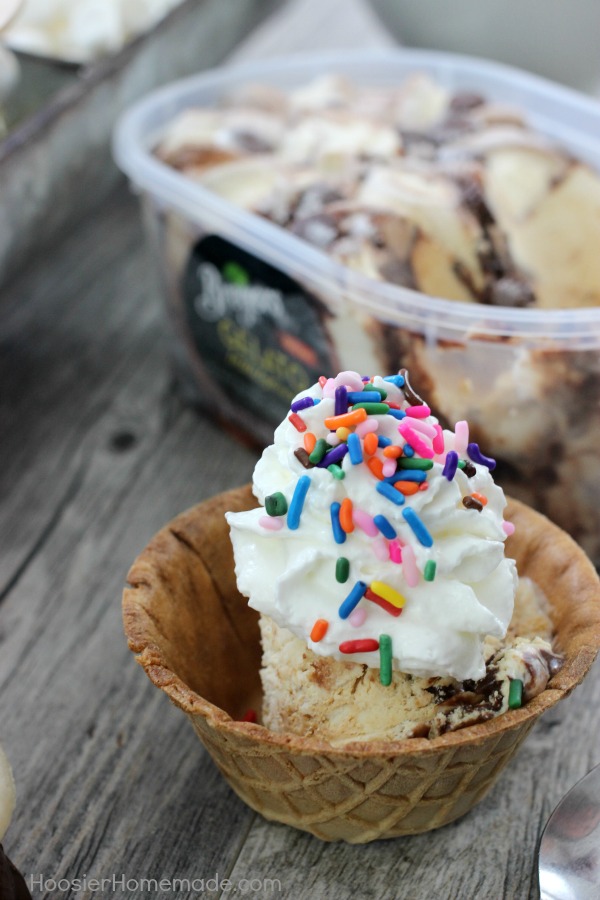 Along with the gelato, I gathered waffle cone bowls, and all of our favorite toppings! Doug and I, of course, had to test it out ourselves to make sure the boys would enjoy it- they will!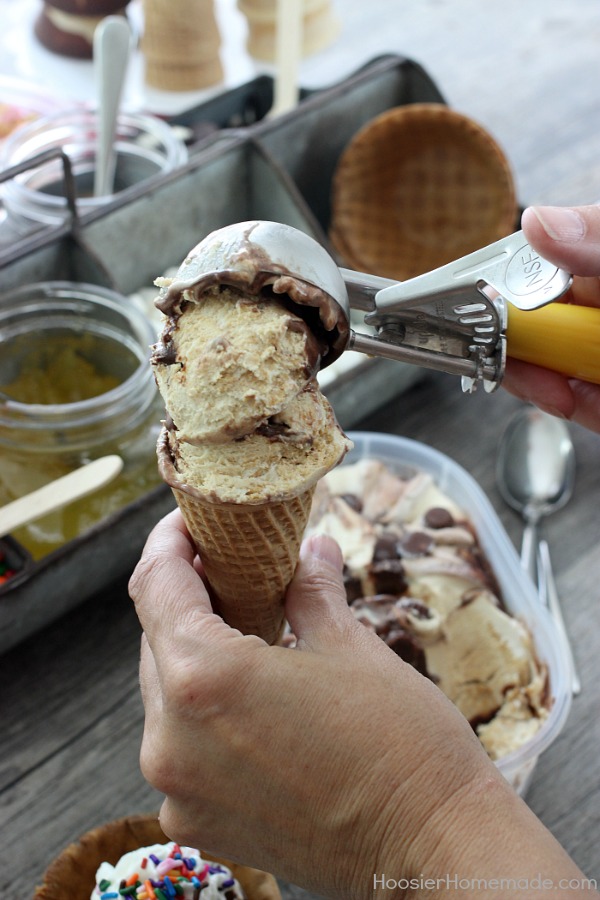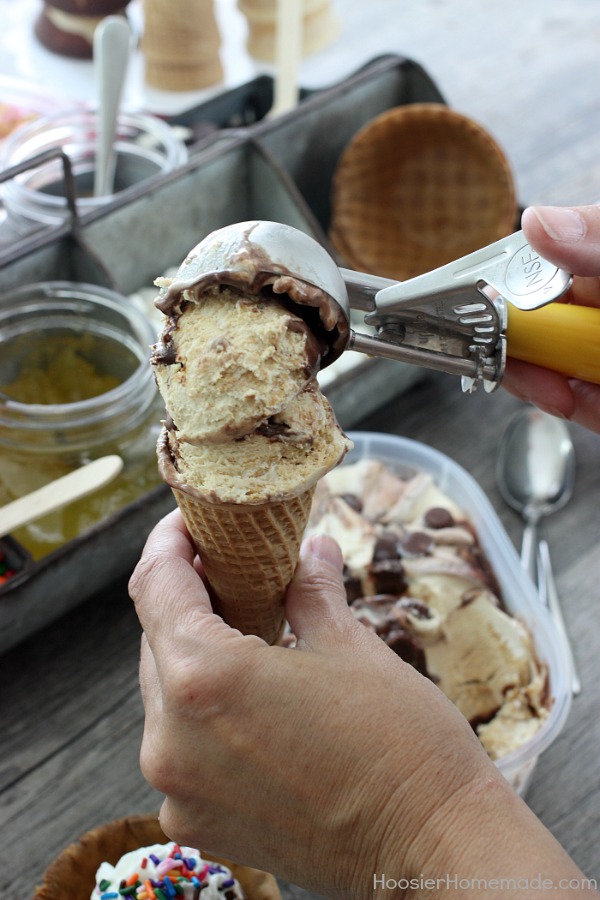 Since I was so excited about our Gelato Sundae Bar, I decided to create an entire holiday season that makes me happy! I made a Christmas Greatest Hits List – essentially a list of things to do that would really make me happy.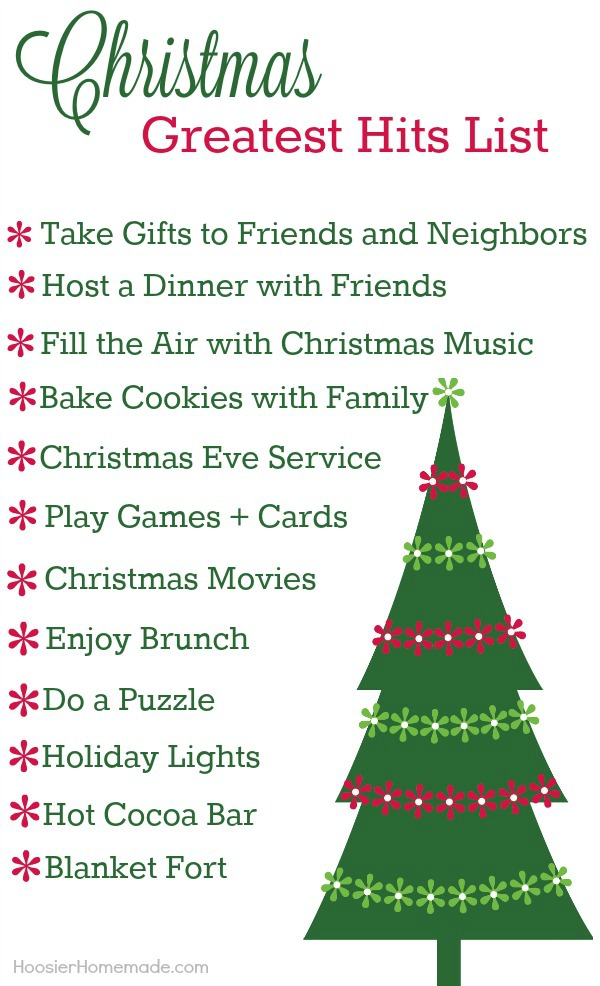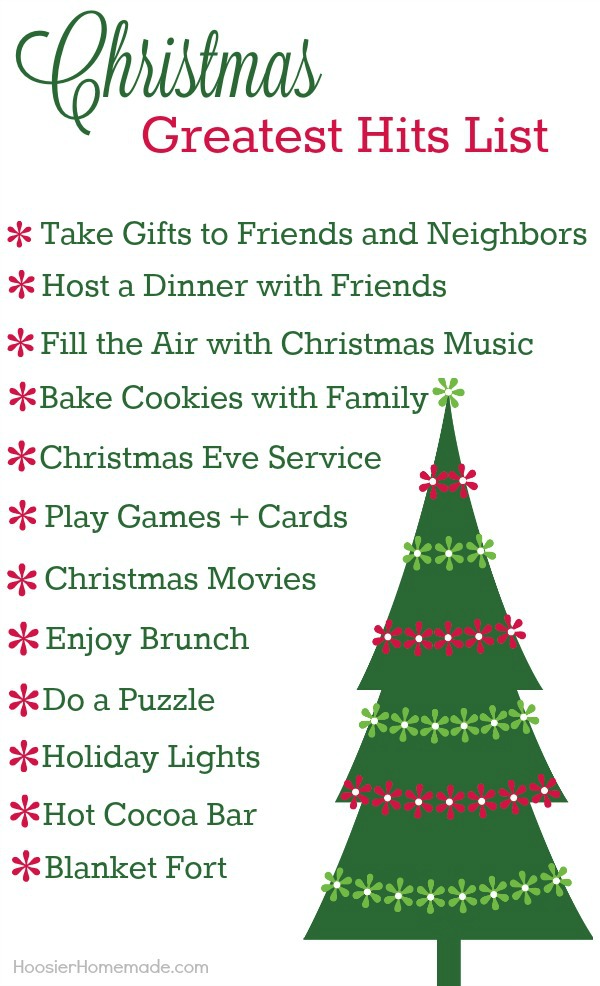 I started by thinking of the things that we used to do – before social media, before it was common to live a crazy, busy life style, before life became so complicated. I thought back to my childhood and what I loved doing. I thought about the time I spent with my boys when they were very young. I thought about the things that I LOVED to do during the holiday season, but somehow they had gotten lost in the hustle and bustle.
Take gifts to friends and neighbors – I love creating baskets of goodies, and surprising our friends and neighbors
Host a dinner with friends – we all so busy now that just having friends over for dinner has somehow gotten lost in the shuffle
Fill the air with Christmas music – there's nothing quite like music to put a skip back into my step
Bake cookies with the family – the boys and I love to spend time in the kitchen together
Christmas Eve Service – a very special time for our family
Play games and cards – the on-going Monopoly game that lasted for days is something we all remember
Christmas Movies – favorites of mine are Polar Express, Grinch, and Christmas Vacation
Enjoy Brunch – creating a special breakfast or brunch is something I love to do, then sitting for a long while and just relaxing over a great meal
Do a Puzzle – we used to sit for hours putting together puzzles, I love doing that
Holiday Lights – a tradition that I bet your family loves too
Hot Cocoa Bar – grab the mugs, marshmallows, whipped topping and sprinkles
Blanket Fort – our oldest son and his girlfriend have this one on their list, and I couldn't agree more
I cannot wait for the boys to be home, for them to try the amazing Breyers Gelato, and to share my Christmas list with them! I just know that it is going to be one of the best holiday seasons yet!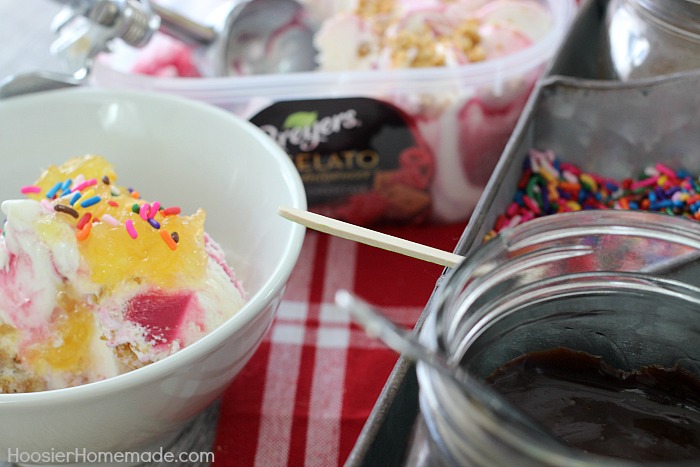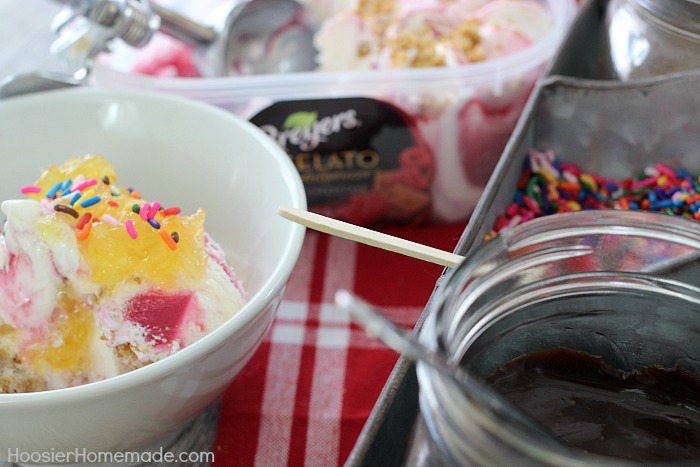 What would you add to your Christmas Greatest Hits List?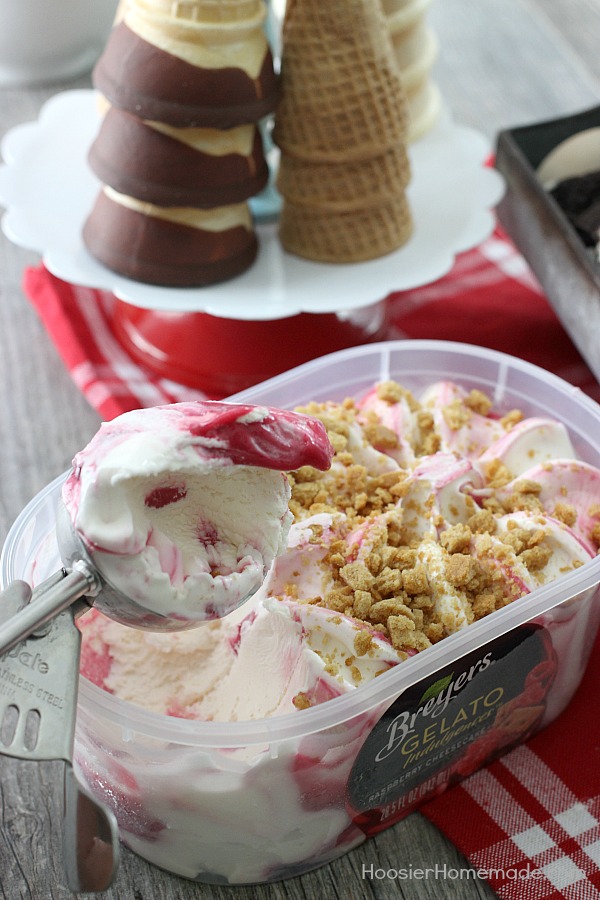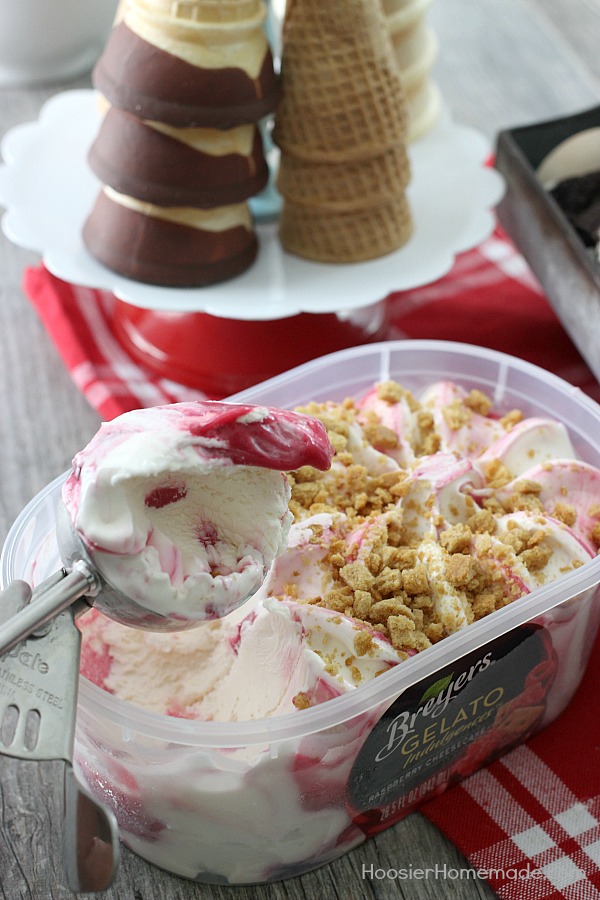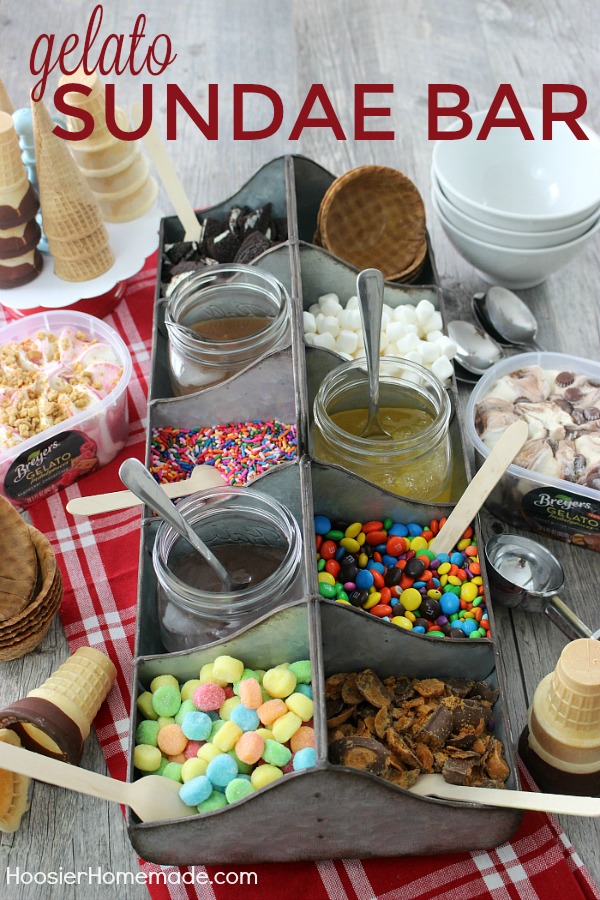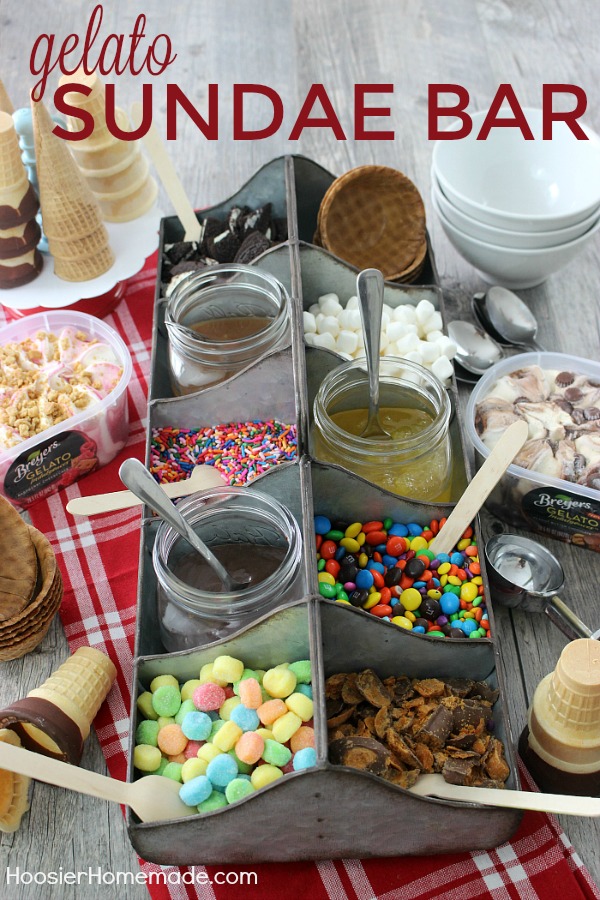 This is a sponsored conversation written by me on behalf of Unilever Ice Cream. The opinions and text are all mine.