It's time to raid the garage, your dad's old tool shed or troll your neighborhood yard sales. You are going to want to find an old, used, wooden ladder after reading this great post. Whether you have a home full of eclectic mid-century decorations, a modern home full of sleek lines or an old farmhouse filled with antiques, this post can offer you inspiration for turning that old ladder into a fabulous Christmas tree!
100 Days of Homemade Holiday Inspiration continues with Day 41! Each day we are inspiring you with  recipes, decorating ideas, crafts, homemade gift ideas and much more!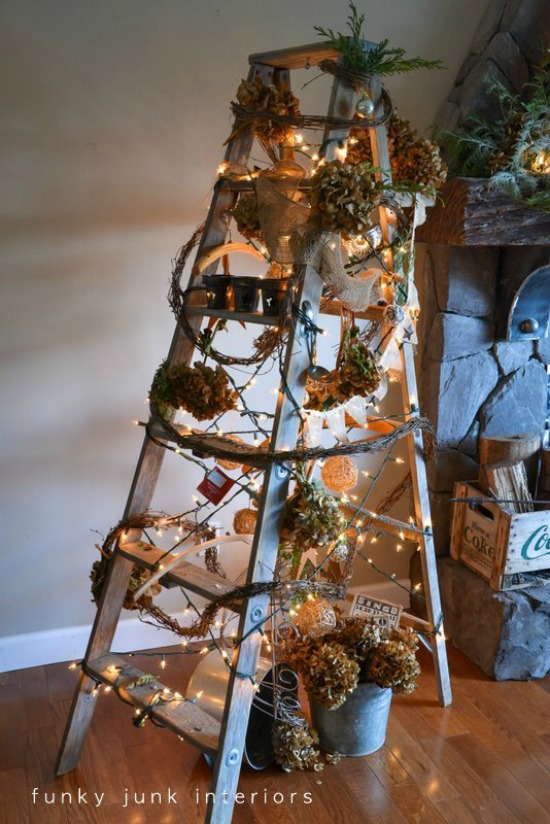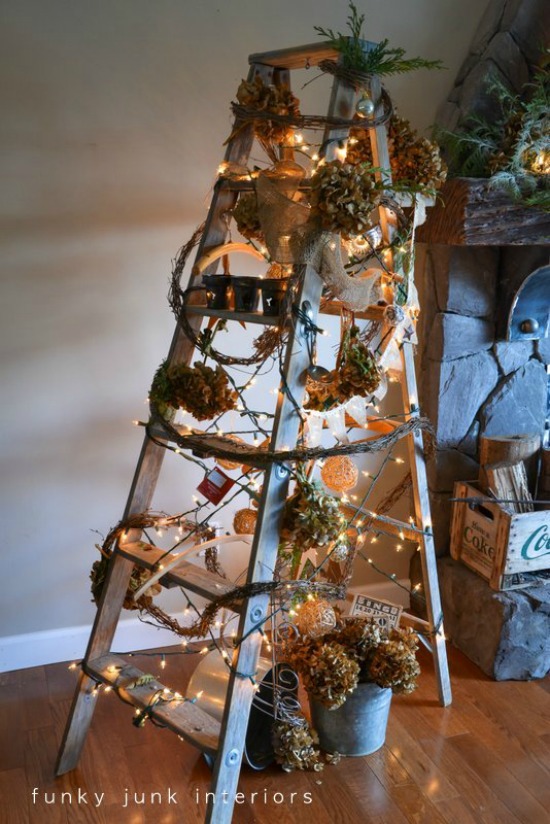 I'm pretty sure if I put one of these up in my home, especially one that looked like the one in the picture, I would leave it up all year long. I love the combination of textures, greenery, modern and antique that is juxtaposed together to make this amazing tree.
Thanks to Donna from Funky Junk Interiors for sharing this amazing idea for a Christmas Tree with us for our 100 Days of Homemade Holiday Inspiration!
Find the instructions by clicking the link below…