A little while back I told you about my new gig, The Family Dish. If you are looking for great recipes from great brands, they have what you need!
I recently shared this recipe for Fried Potatoes over on The Family Dish. We usually have breakfast-for-dinner, at least a couple times per month. It's not only an easy meal to get on the table quickly, but also a very frugal meal. Even though I would be happy with just the Fried Potatoes for dinner, the rest of my gang probably wouldn't. Sometimes I add some bacon and fruit, and call it a meal, but more often I also add eggs to the potatoes.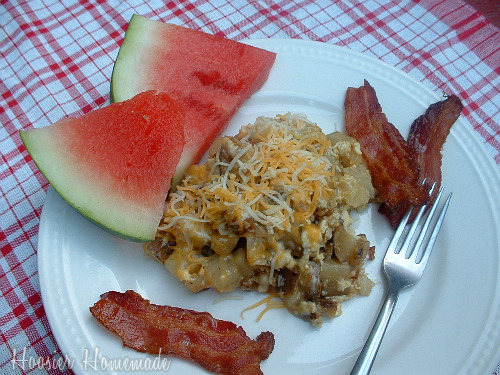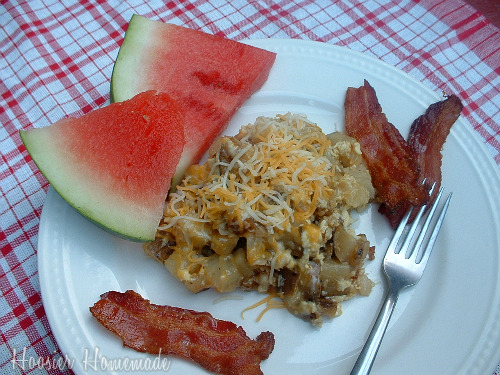 When we have baked potatoes, I usually make extras to use for breakfast or even a dinner meal. During the Summer months, I use my Crockpot to cook the potatoes, it not only reduces the heat in the kitchen, it's pretty easy to just poke the potatoes, add some seasoning, wrap them in foil and throw them in the crockpot.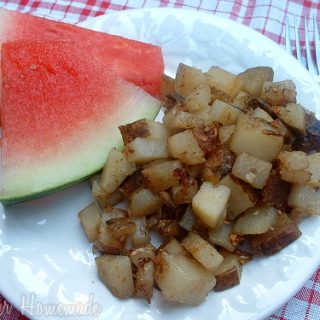 Fried Potatoes
Fried Potatoes from HoosierHomemade.com are a frugal dinner idea or great side dish for your backyard barbeque.
Ingredients
6-8 potatoes, washed and diced small (raw or cooked, using cooked will cut down on cooking time)
1-2 tablespoons oil
1 envelope Lipton® Recipe Secrets® Onion Soup Mix
Cheese for top, optional
Instructions
Wash and cut potatoes.
Add oil to skillet, add potatoes and sprinkle with soup mix.
%http://hoosierhomemade.com/wp-content/uploads/Potatoes.2.jpg
Fry until golden brown.
Serve with cheese on top, if desired.
These can be served as a main dish, just add bacon or sausage and some fruit, or delicious as a side dish too.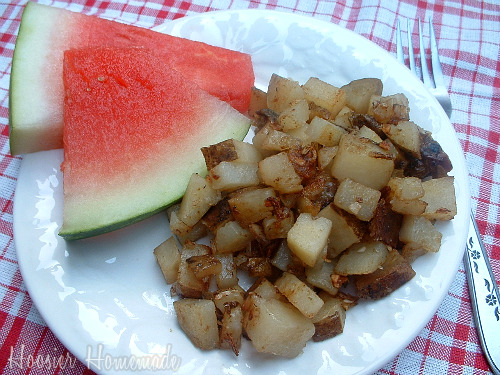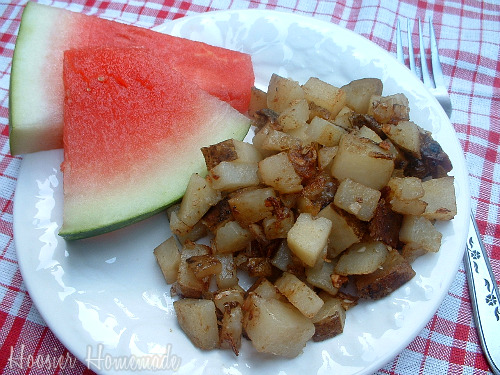 If you are looking for some Labor Day Cook-out Ideas, you can find me sharing, over at Good (cheap) Eats today (Wed).
What quick and easy meals to you serve your family on busy nights?