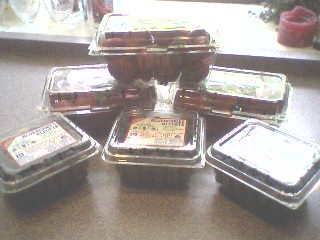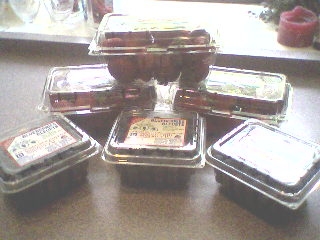 I have been lucky enough to get strawberries and blueberries at Aldi's for .99/container, lately. I missed picking berries, seems like our season here was very short because of the wet, cool weather. But, I still wanted to put some in the freezer.
My son was helping me, I had him wash, clean and slice the strawberries and sprinkle Fruit Fresh on them. Then he laid them on a cookie sheet to freeze.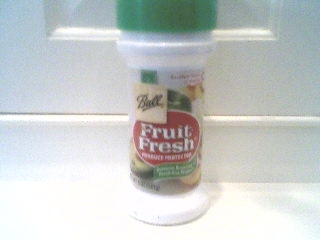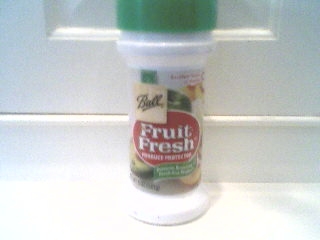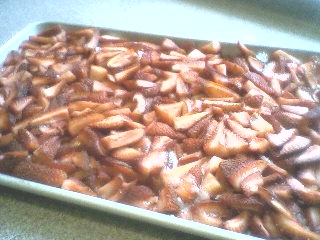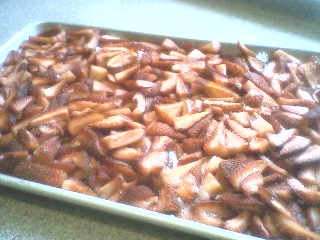 I took them off the cookie sheet and put them in a Ziploc that I marked with the date.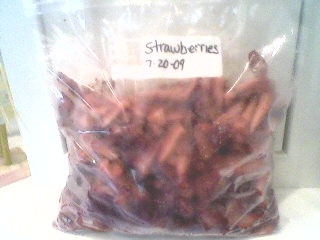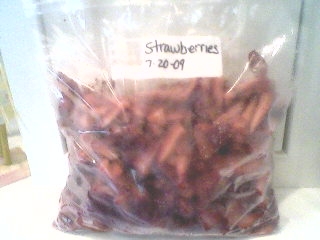 While putting the strawberries in the bag, I happened to think it would taste really good to use them like ice cubes in a glass with lemonade.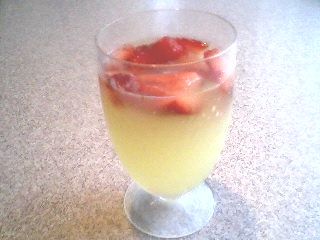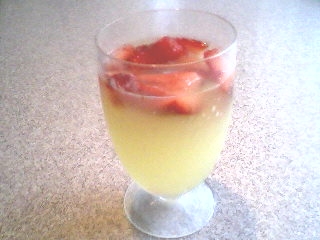 We can also use them to make Strawberry Banana Smoothies. And if you missed them, here are more strawberry recipes.