Changing the decorations in our home for the Holidays and Seasons is something I simply love! In fact, probably a little too much, driving my husband crazy with all the changes.
One of my newest additions to my Seasonal Decor are Fillable Lamps! You saw a sneak peek of them when I shared our Christmas Mantel with you. But they are so cool, I just had to give you a closer look!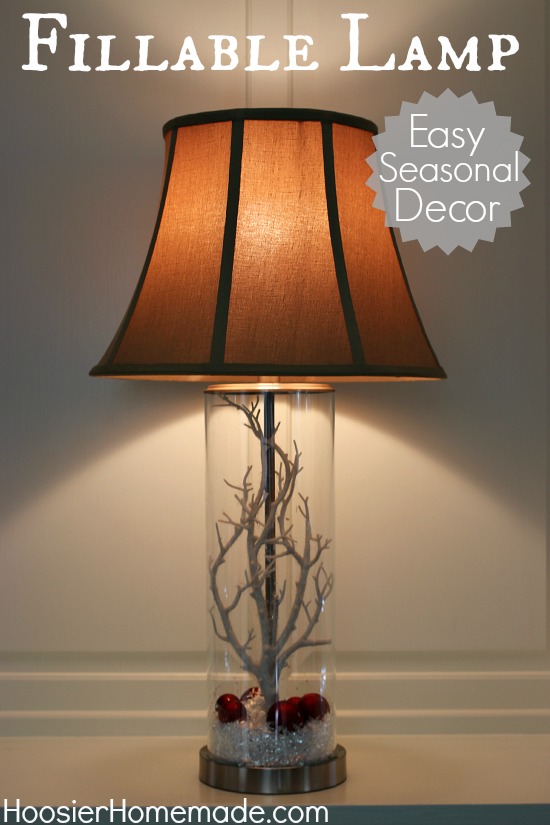 These lamps are definitely my favorite new decoration! The ideas for changing them are endless – hearts for Valentine's Day, seashells for Summer or maybe a party hat and balloons for a birthday celebration!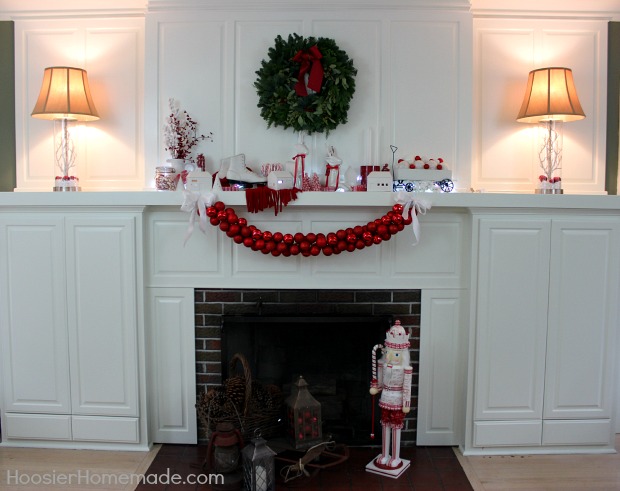 For Christmas though, they go perfectly with our Red and White themed Christmas Mantel! We have lived in our home just over 6 years and I have been searching for something to fill up our massive Mantel. It's my favorite part of the house, but sometimes it's difficult to decorate because it's so large.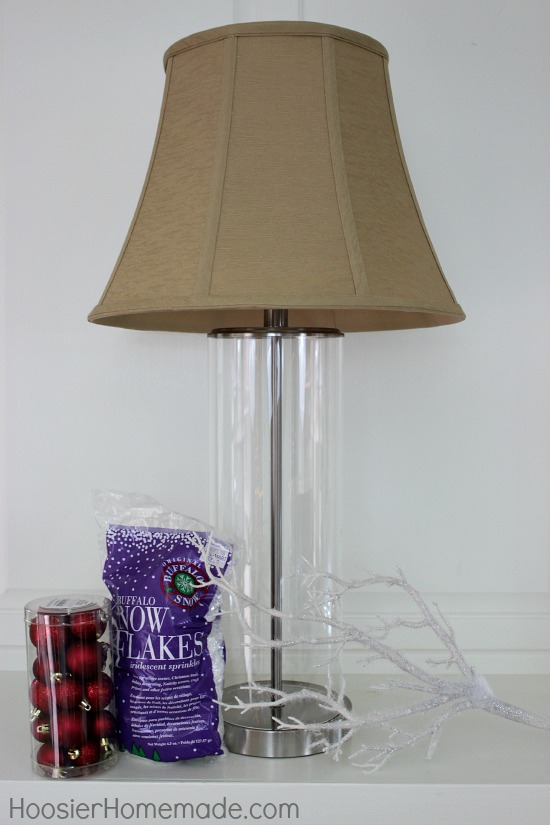 I first fell in love with these lamps while on a trip to Walmart headquarters in early October. They are made by Better Homes & Gardens and sell only in Walmart stores.
Oddly enough, lamps can be very expensive, and the shades – man, they are almost as expensive as the lamp itself sometimes. I was really excited to see that these Fillable Lamps are only $30 – that's a lot of bang for your buck! And the shades are reasonably priced as well, we paid less than $15 for the one we bought.
After finding the Fillable Lamps, we needed some decorations to add to the inside, of course we wanted to stay with the red and white theme. So we found some white branches near the Christmas decorations and a package of small red ornaments. To add a little sparkle, we used fake snow flakes.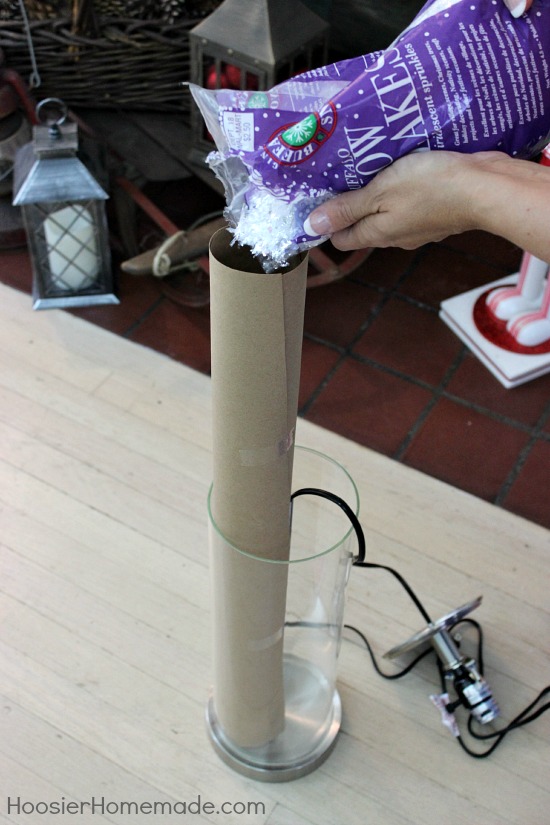 Carefully unscrew the top part of the lamp. It was really easy to use a rolled up piece of craft paper to add the snow, it kept it contained and didn't fly around too much.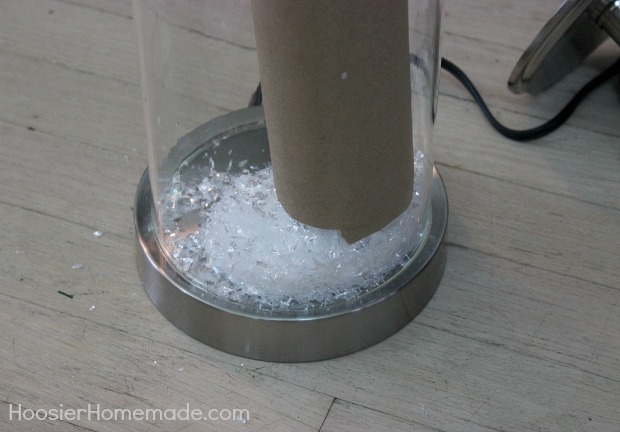 Carefully move the paper tube around the bottom of the lamp to distribute the snow flakes.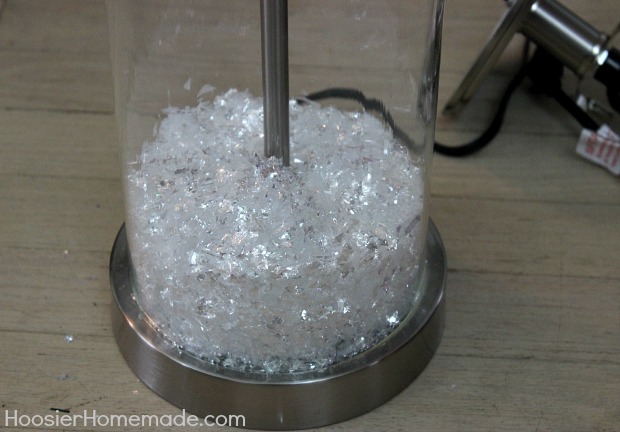 Fill up as high as you like, we added about 3 or 4 inches, it will settle down some.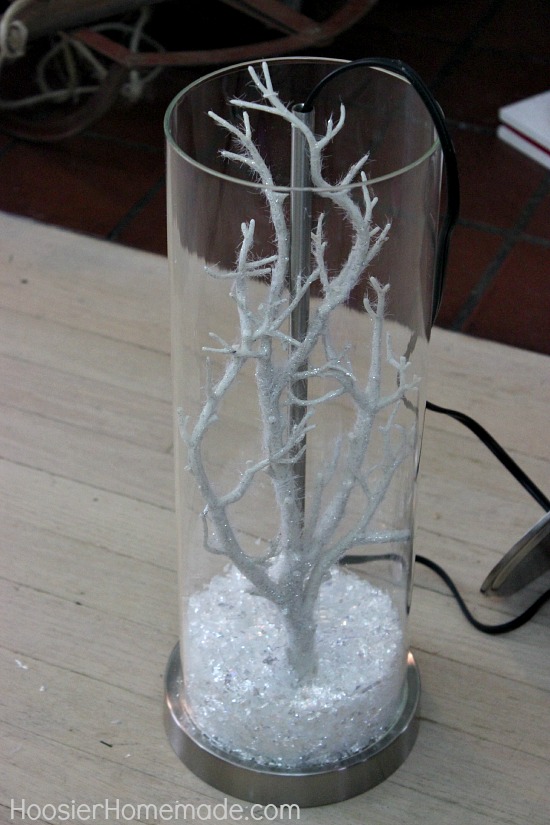 Then add the branch, I didn't trim it so it would fit snugly.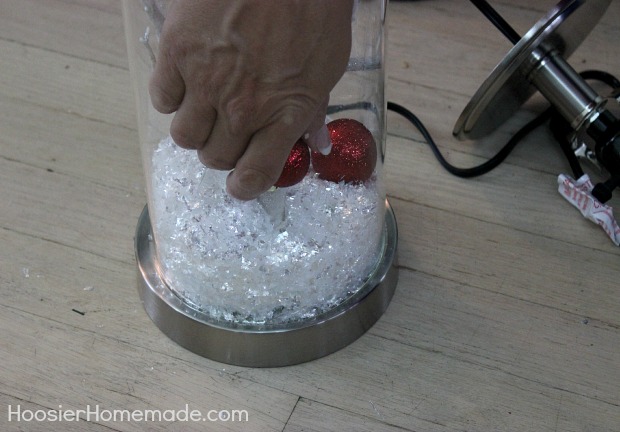 Then I reached all the way down to place the ornaments, being careful not to mess up the snow, or it sticks to the side of the glass.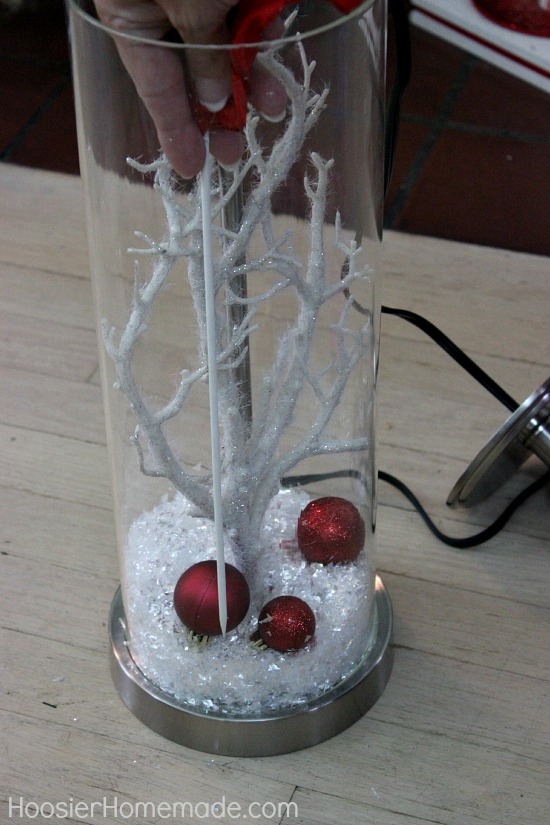 Then I used a long pick to move the ornaments around a bit.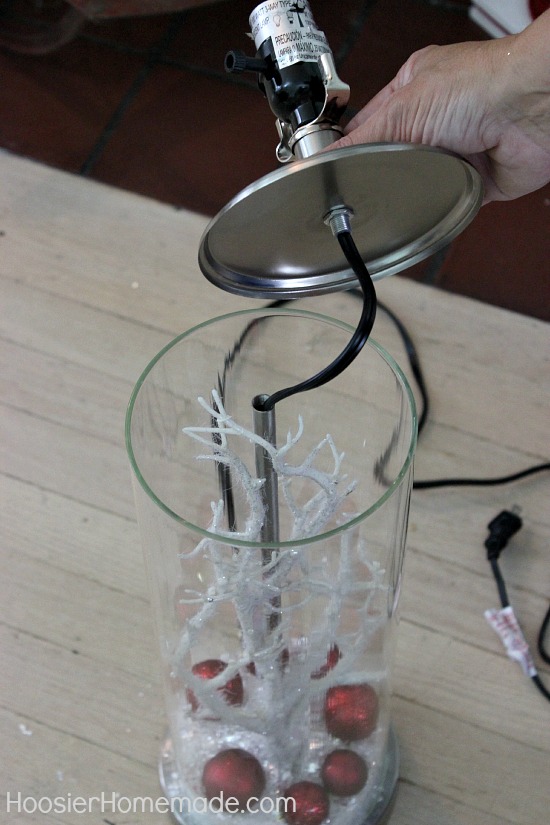 Now it's time to replace the top. Screw it back on, being careful to pull the electrical cord from the bottom.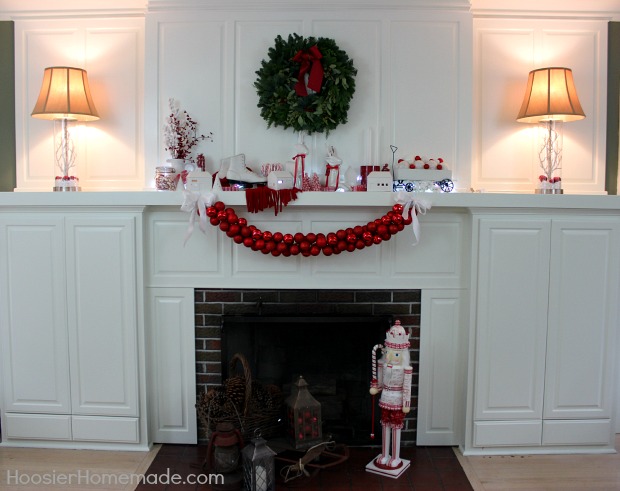 I'm sure you will be seeing these Fillable Lamps in my decorating quite often from now on!