Decorating the front of our home, especially the window boxes is something I look forward to every season. Even though the temperatures don't quite feel like Fall yet, the calendar says it's time to get some Fall Outdoor Decorating done.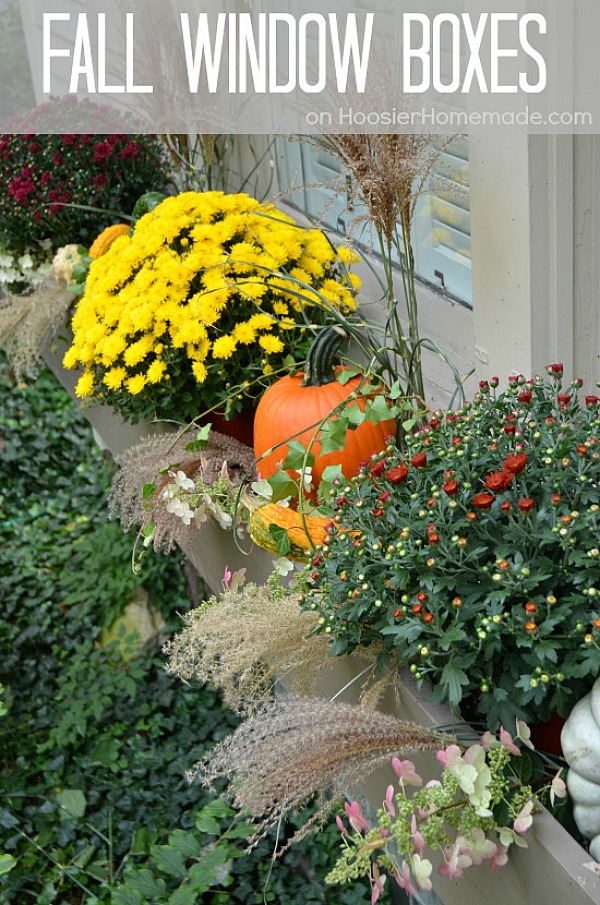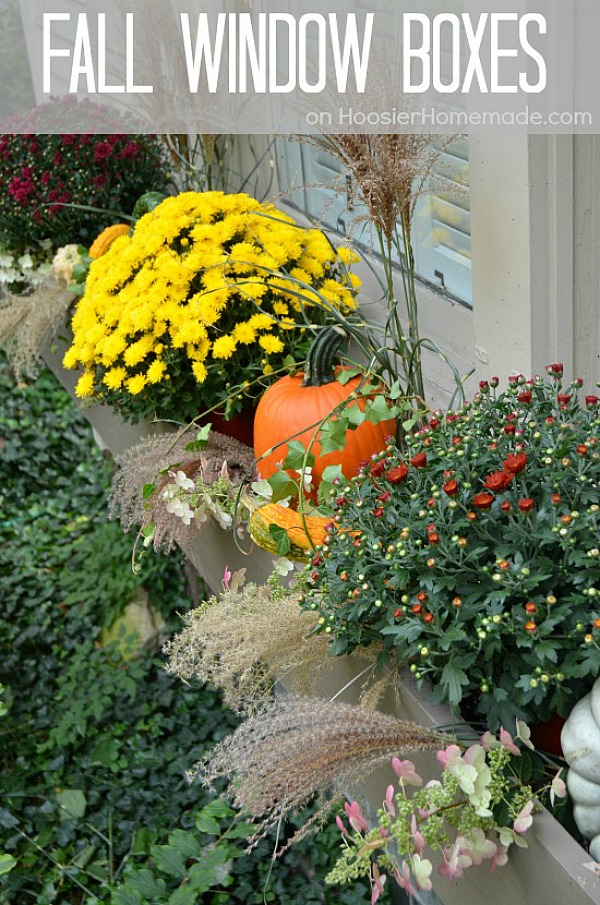 Even though I loved the Fall Window Boxes that I decorated last year, and kept them similar, this time I added a few more larger Fall Mums, more pumpkins and gourds and the ivy is different as well. The Fall outdoor decorating ideas are endless. One of the best tips I have is to take a walk. Go to the park, or even along side the road, and you can find lots of twigs, branches, leaves, all sorts of things you can use, and they are free.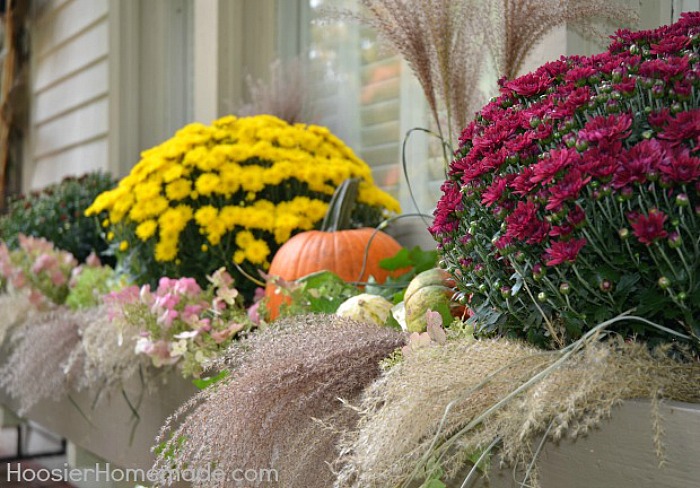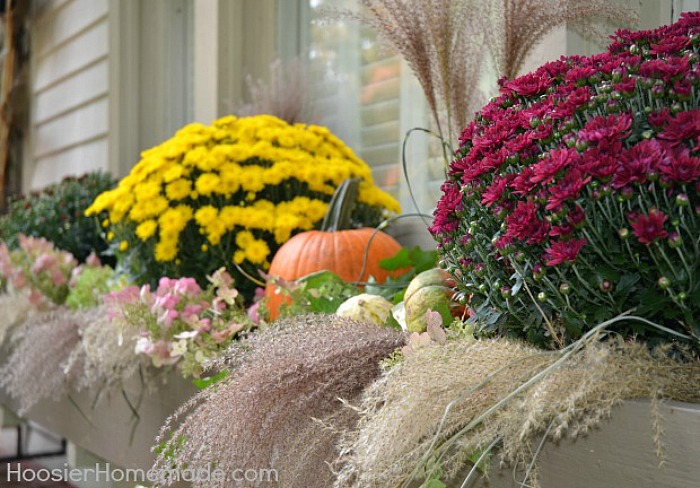 Fall Window Box Decorations
Mums – these are from a nearby market, they were 5 for $25 and can be planted in the garden as a perennial
Pumpkins and Gourds – I love the greenish/gray pumpkin, it's called Ghirardelli
Grasses from the yard and local county park
Ivy from the yard
PeeGee Hydrangeas from the neighbors yard and green Hydrangeas from our yard
Decorating Tips
Begin with the largest items first, I added the 3 Mum plants
Group together items, like the gourds
Be sure to use different colors, all the colors of Fall blend really well together
Add some height with tall grasses
Fill in small openings with grasses, ivy or items from your yard or county park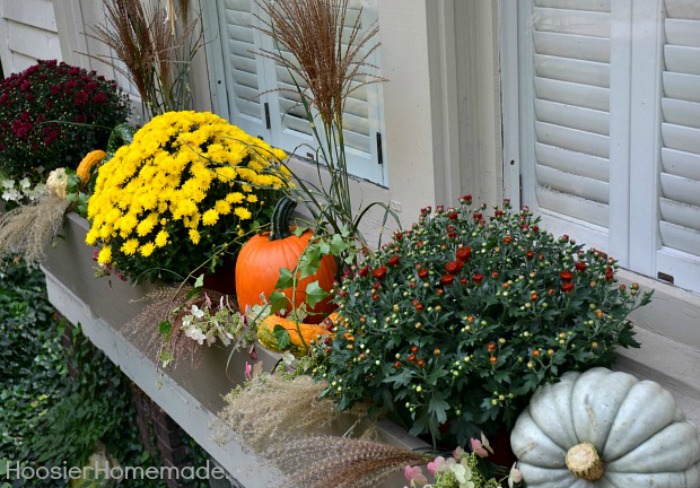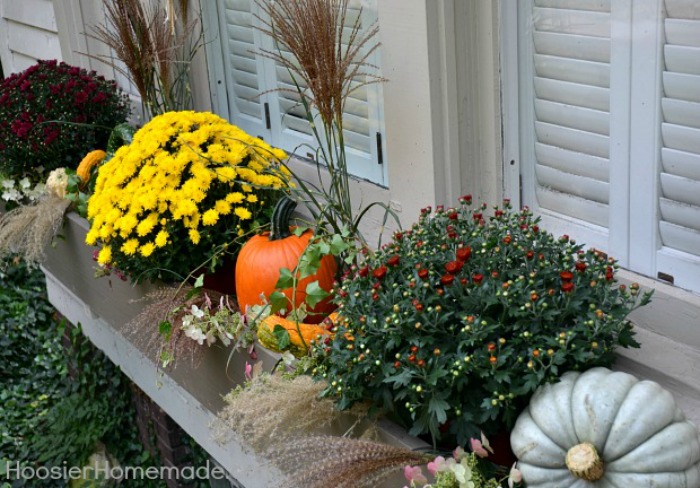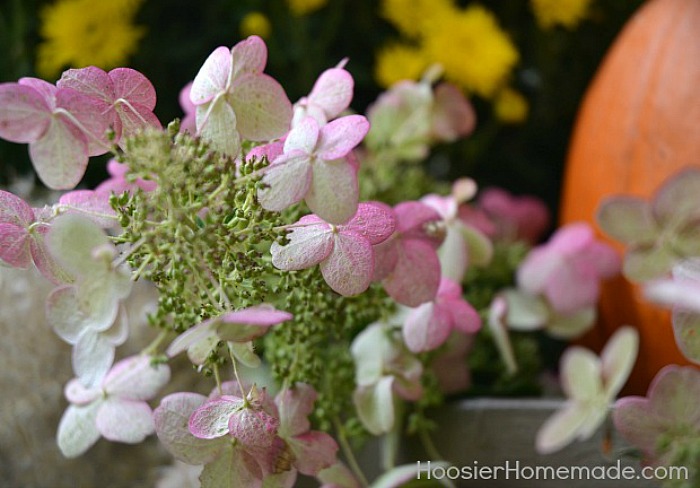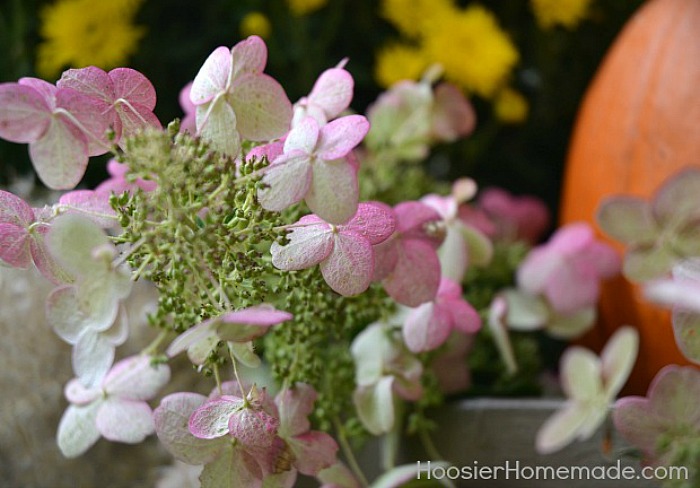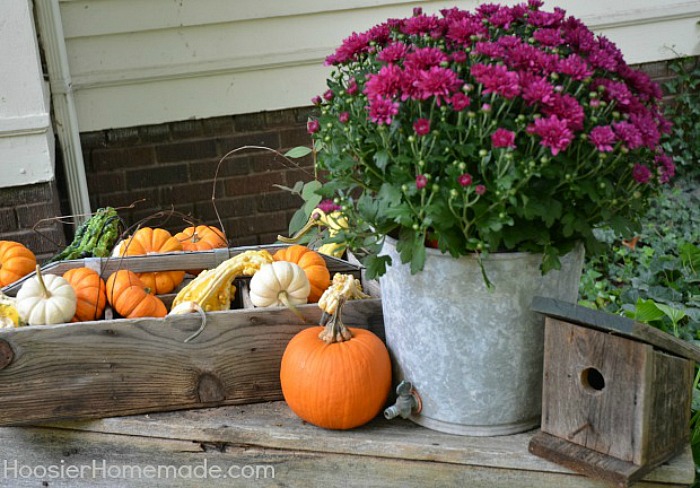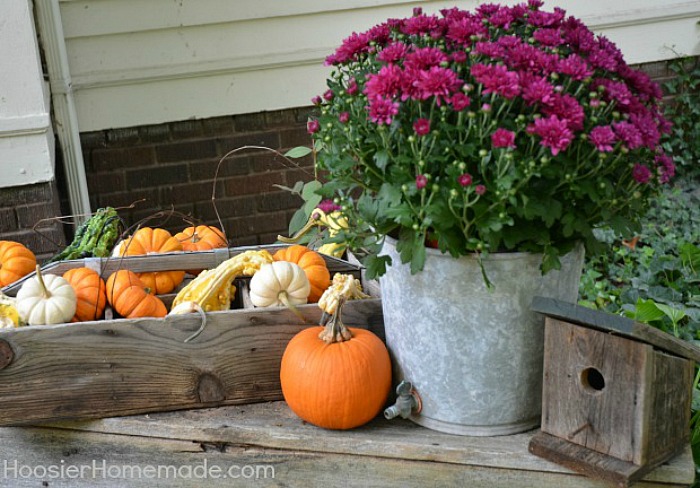 To add to our Fall outdoor decorating, I added the wooden bench into the landscaping, and placed another Mum plant into a galvanized bucket, and an antique toolbox filled with small gourds and mini pumpkins. The wooden birdhouse was added for a little whimsy and added texture.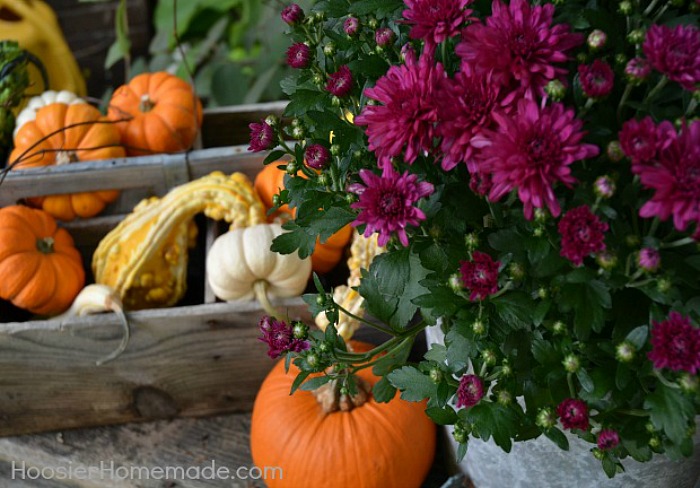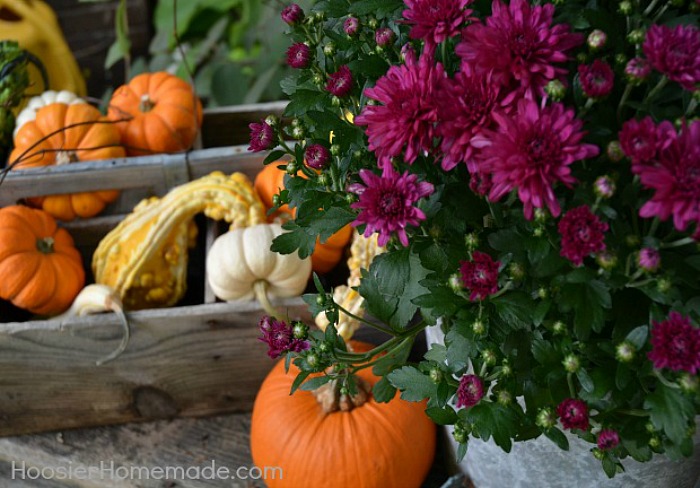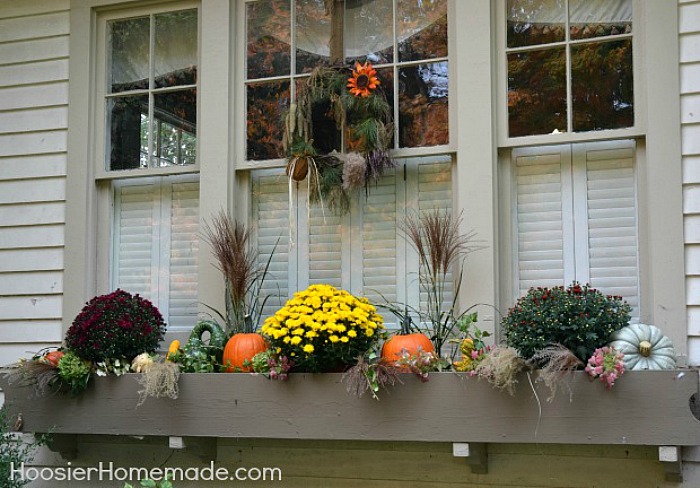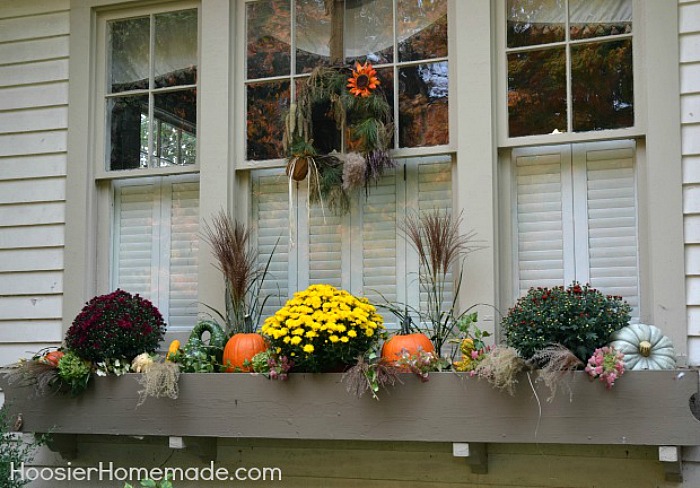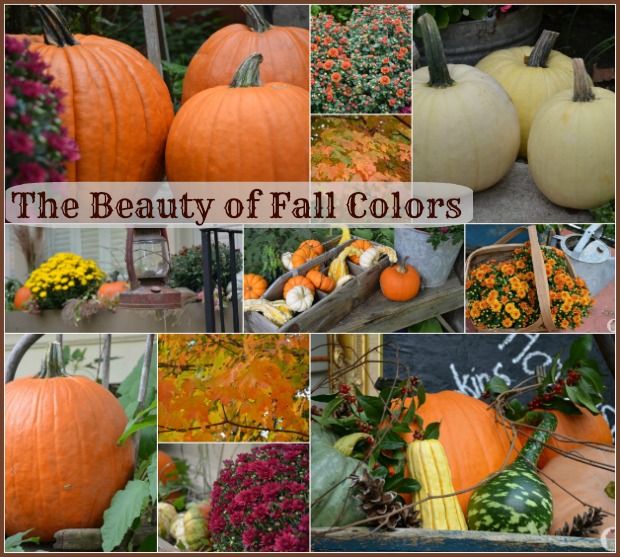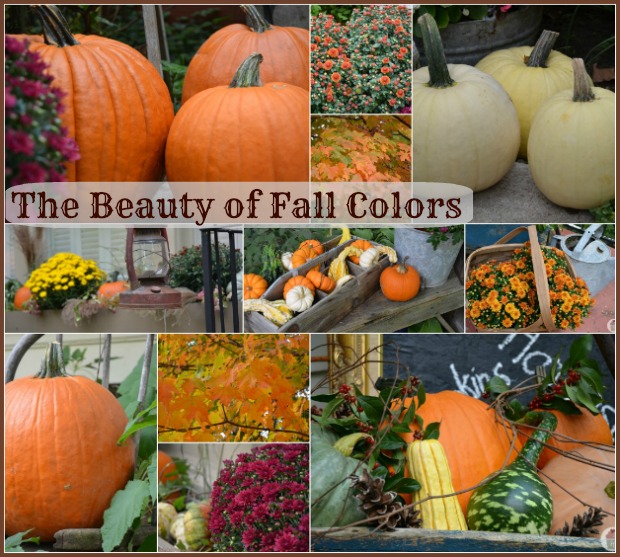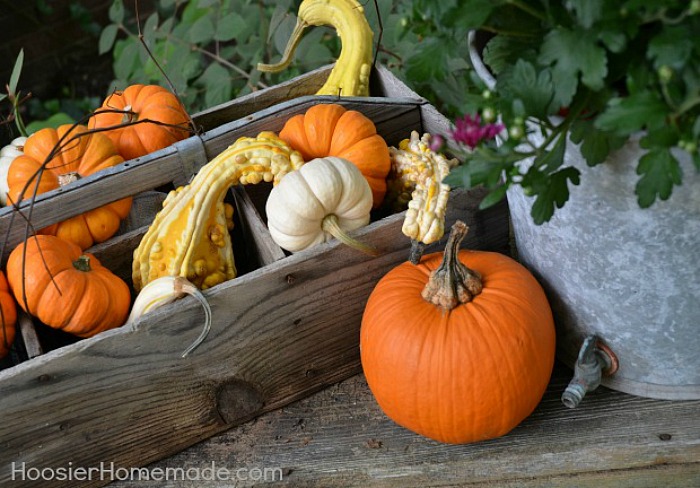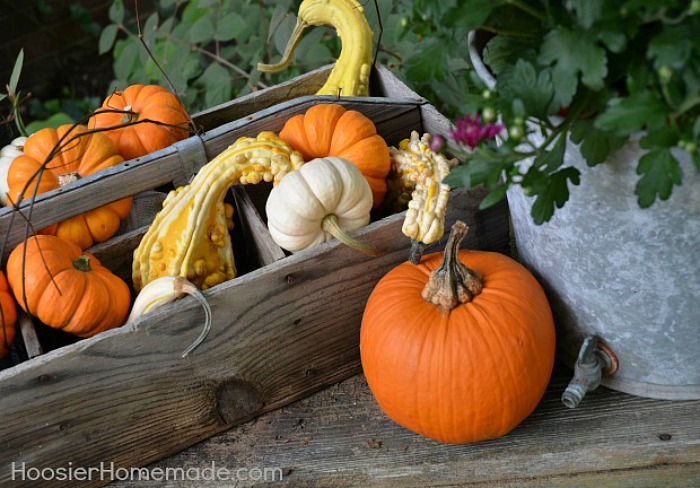 Looking for more Outdoor Fall Decorating Ideas? I'd love for you to follow my Fall Decorating Pinterest Board for more inspiration!