Eggnog Fudge: Holiday Inspiration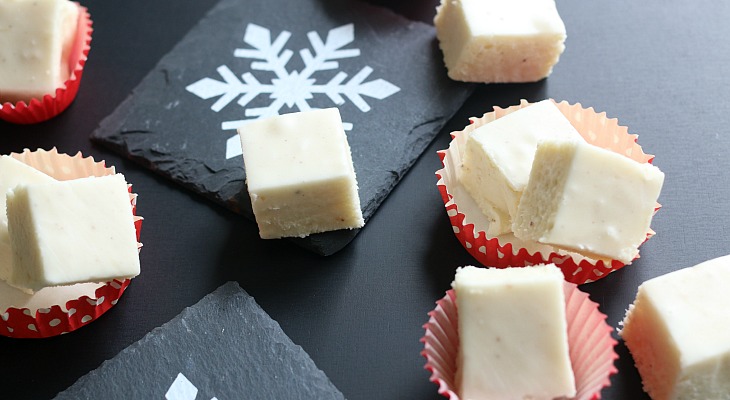 Fudge is totally my best friend! That's right, I could eat it morning, noon, and night if my husband wouldn't mind. I try to reserve fudge for the holidays because I think it's delicious but also decadent. (I can't disclose how much fudge I eat during the holidays). I think this Eggnog Fudge is super easy and anyone can make it.
100 Days of Homemade Holiday Inspiration continues with Day 82! Each day we are inspiring you with  recipes, decorating ideas, crafts, homemade gift ideas and much more!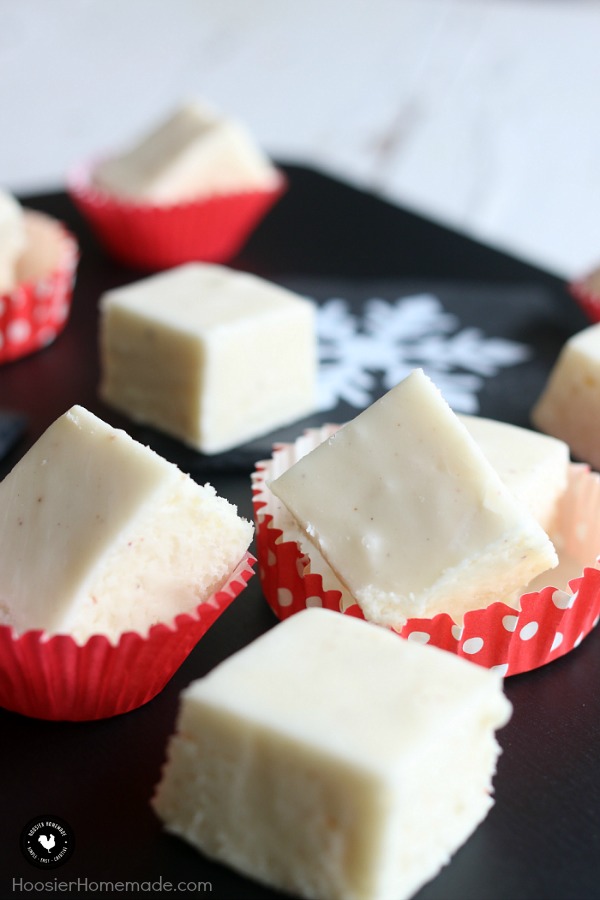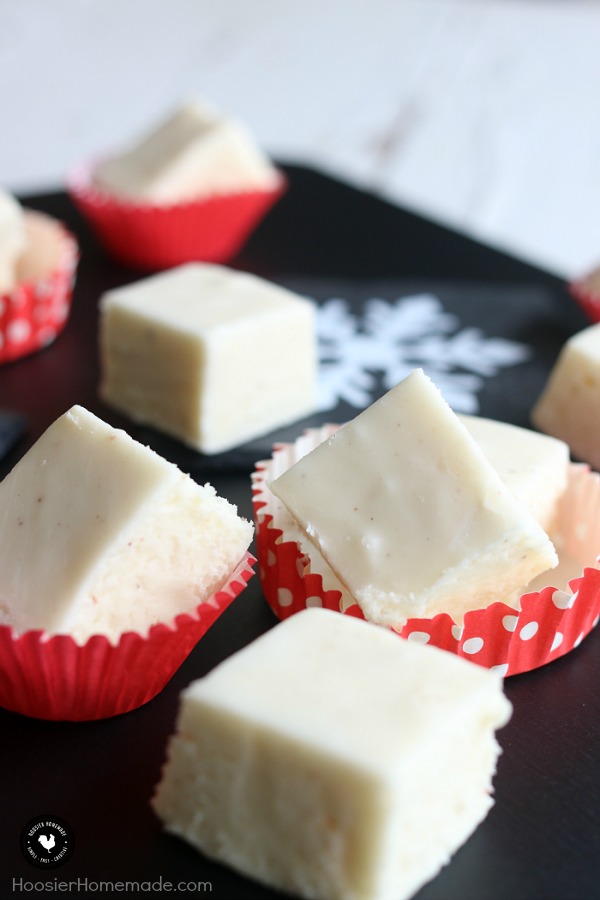 The ingredients are super simple and it even uses International Delight creamer, which I think is super yummy. This fudge is so good though, you won't even feel bad for eating it. It's creamy and so delectable that I doubt there will be anything left once you leave your holiday party. When making Eggnog Fudge, it's a given that you must make two, one for your guests and one for your own family. I'm pretty sure this dessert is going to become a family favorite, which is okay by me because I enjoy making it and eating it.
Find this Eggnog Fudge from Hoosier Homemade by clicking the link below…
Sign up to receive a daily email full of Holiday Inspiration