Sometimes our to-do list can get pretty long and daunting. There are so many crafts and DIY Projects and there isn't enough time in the day. For a couple months, I've been thinking about sharing some ideas for a 5 Minute Fix. A craft, decorating, DIY project or even a quick baking idea that you can complete in 5 minutes or less.
We all need quick DIY projects in our life…right?
Last week I shared a little Spring Spruce Up Project with you, and gave you a little sneak peak at the mirror that we painted!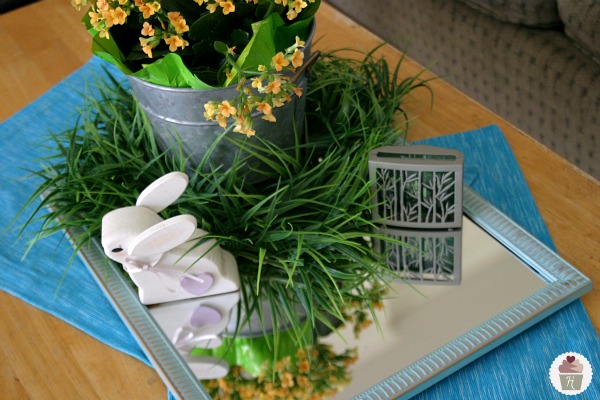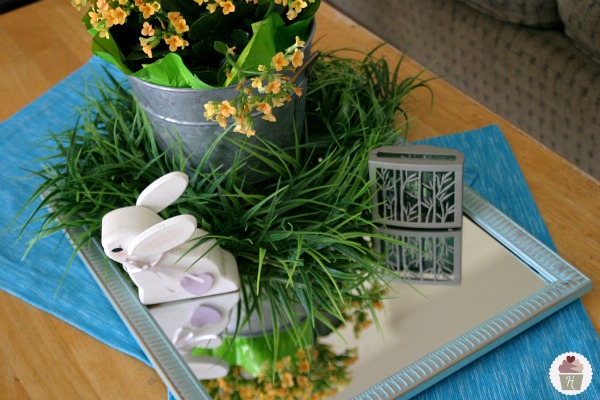 I just LOVE how this mirror turned out! And the best thing…it's super versatile! You can display it on a table, hang it on the wall or even serve breakfast in bed on it!
And yes…it's a 5 Minute Fix! Let me show you what we did…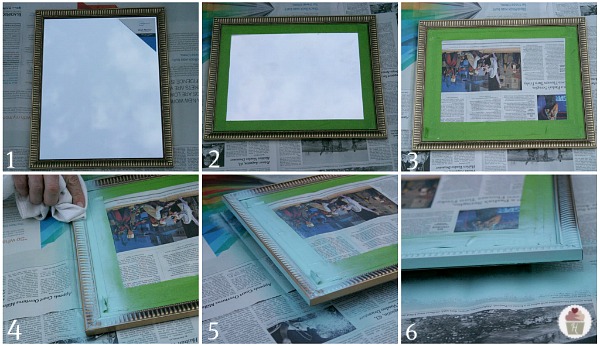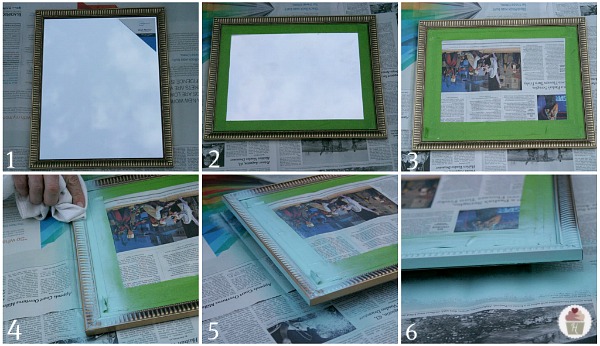 Purchase a mirror – we bought this one at Walmart for around $4.50, be sure it has some detail on it so that the paint will be highlighted
Tape around the frame with painter's frog tape
Add newspaper over the mirror and tape around the edge, making sure the tape is sealed well
Spray on the paint and immediately wipe it off with a clean, dry rag
Paint all the sides – we used the same paint for the Easter Egg Tree – Krylon Blue Ocean Breeze
And make sure the edges are covered – you can leave the edges painted like we did, or wipe them off as well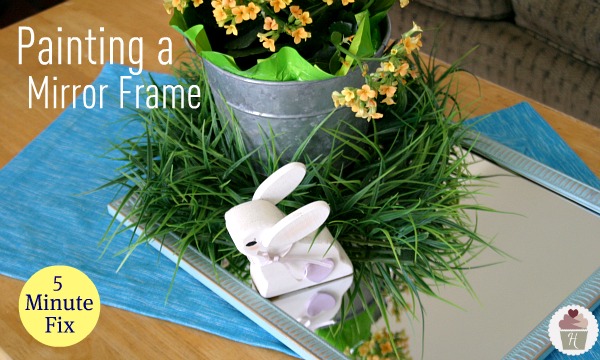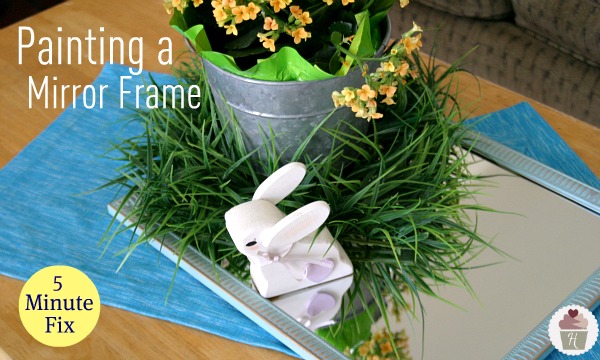 Pretty fun, huh? Join us each week for another 5 Minute Fix!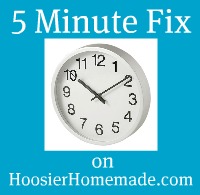 Linking to…Weekend Wrap Up Party, Saturday Night Special, Saturday Sevens, Sundae Scoop, Spring Fling Party