The preferred snack in my home has always and will always be popcorn! I grew up making it on the stove just like my grandma use to make and my kids now prefer it over prepackaged microwave popcorn as well. This holiday season our movie nights are going to be extra special with this Easy Microwave Gourmet Caramel Corn recipe.
100 Days of Homemade Holiday Inspiration continues with Day 15! Each day we are inspiring you with  recipes, decorating ideas, crafts, homemade gift ideas and much more!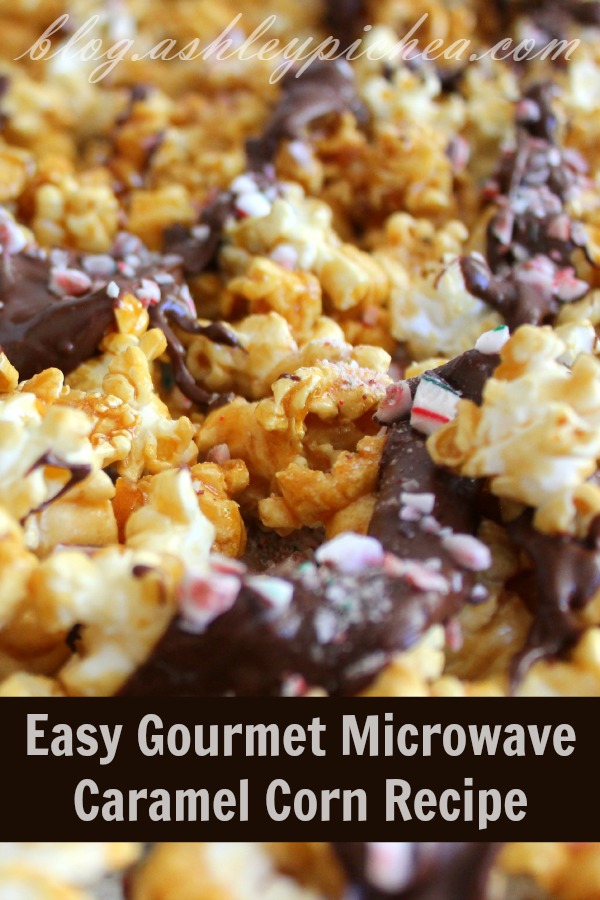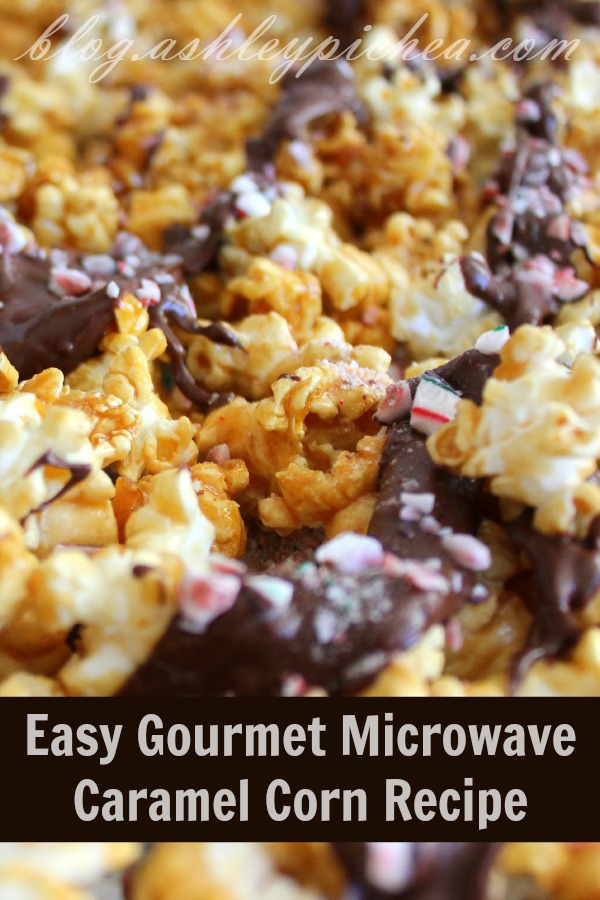 I predict the chocolate and the candy canes are going to be a huge hit with my crowd. We might even throw in a few salted peanuts as well, because we love chocolate and peanuts around here!
Find this Easy Microwave Gourmet Caramel Corn from Pichea Place by clicking the link below…
Sign up to receive a daily email full of Holiday Inspiration