Easy Last Minute Valentine's Day Treats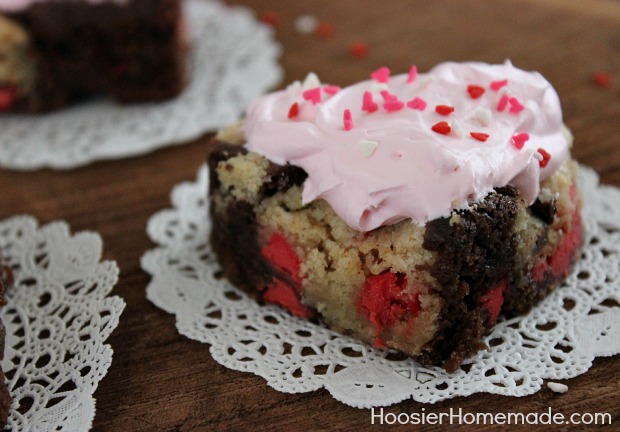 Valentine's Day is quickly approaching, my friends! If you are short on time, you are in luck, because today I have a couple yummy ideas for you to whip up in a flash for an Easy Last Minute Valentine's Day Treat!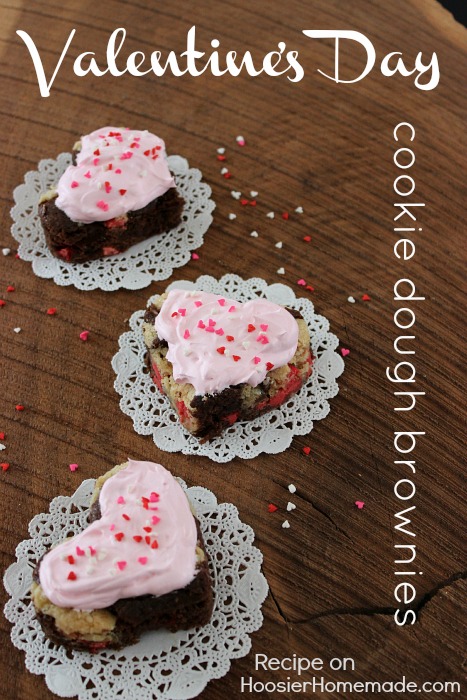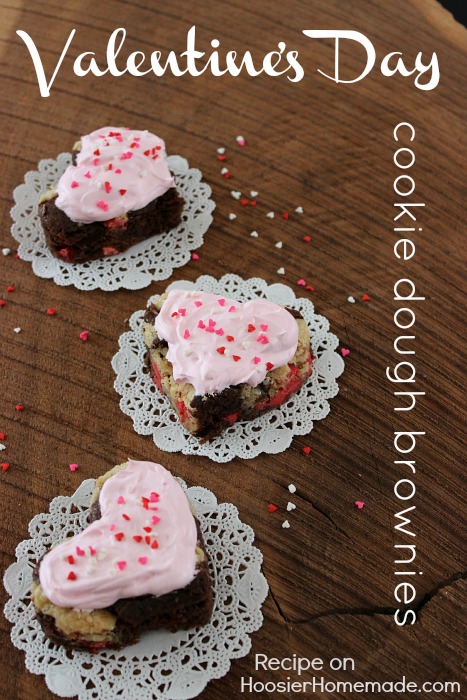 First up are these delicious Cookie Dough Brownies from Nestle'! They start with a Cookie-Brownie Delight box mix, then I added Nestle' Toll House Valentines Morsels, some whipped frosting on top and Valentine's sprinkles.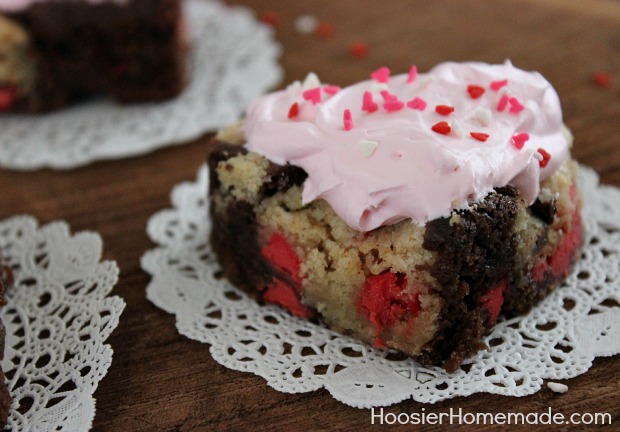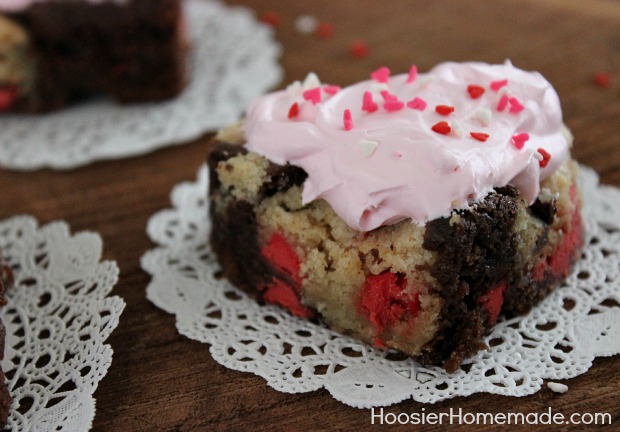 Let me show you how easy they are…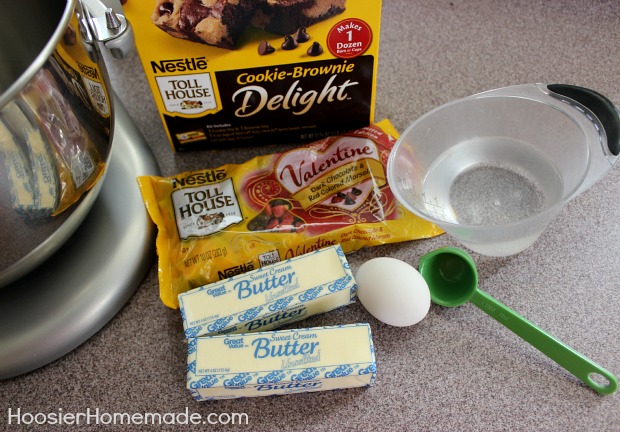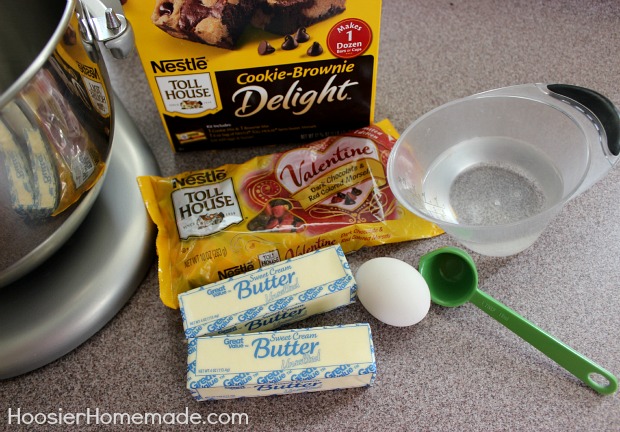 Cookie Dough Brownies for Valentine's Day
Nestle' Cookie-Brownie Delight box mix
9 tablespoons butter
1 egg
3 tablespoons water
Instructions
Bake according to directions on the box
I used Nestle' Toll House Valentine Morsels instead of the semi-sweet morsels that came in the box.
Line an 8×8 baking pan with foil. The foil makes it easier to lift out and cut with a cookie cutter.
After the cookie dough brownies are baked and cooled, remove from the pan by lifting the sides of the foil.
Lay on the counter or hard surface and cut out with a heart shaped cookie cutter.
Then frost and add sprinkles. I used a Marshmallow Fluff Frosting.
Marshmallow Fluff Frosting
1/2 of an 8 oz. tub Cool Whip frozen whipped topping, thawed
2-3 tablespoons Marshmallow Fluff
2-3 drops coloring – optional
Valentine Heart Sprinkles – optional
Mix well until smooth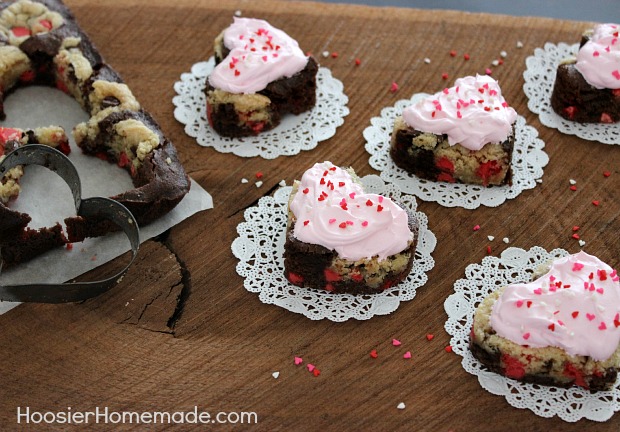 The Cookie Dough Brownies are delicious without the frosting as well, but I think the frosting makes them a little extra special for Valentine's Day!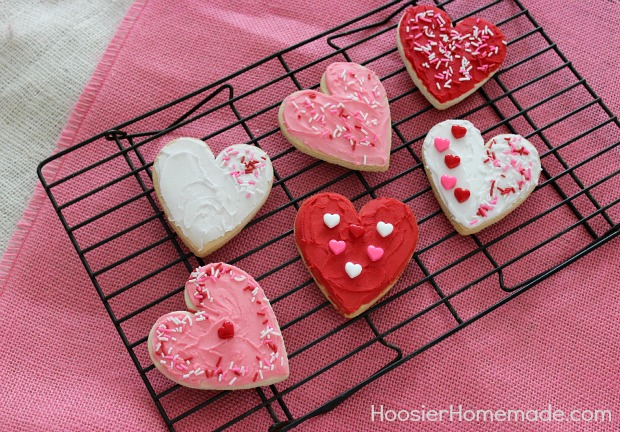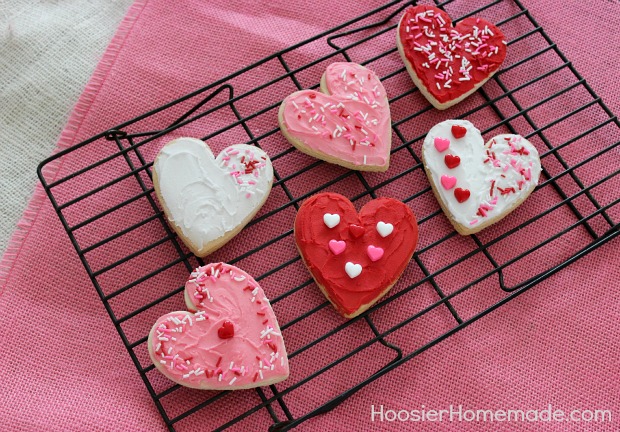 Next up are these Heart Shaped Shortbread Cookies, and let me tell you…it doesn't get an easier than this!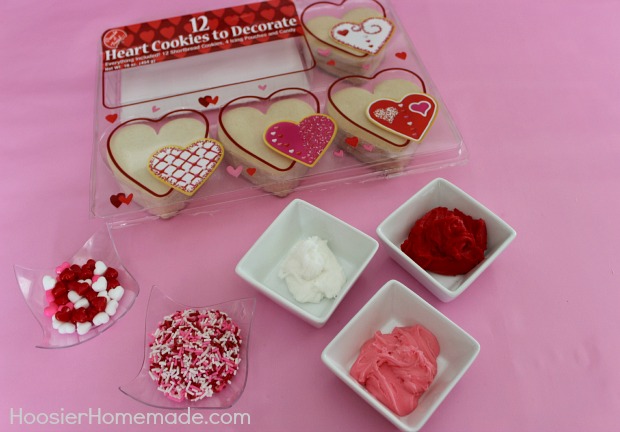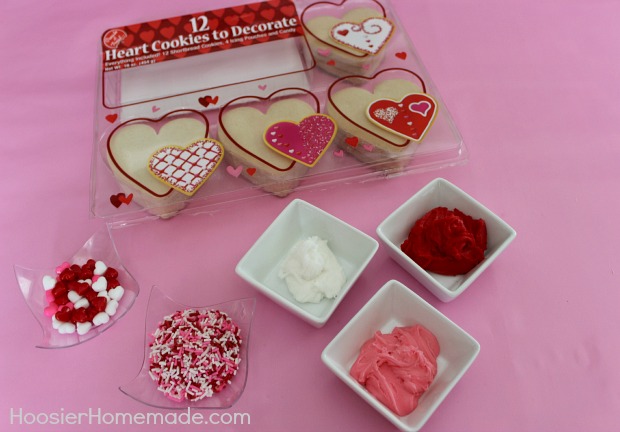 These Heart Shaped Shortbread Cookie Kit can be found near the bakery at your local Walmart. The cookie decorating kit comes complete with cookies, frosting, sprinkles and heart shaped candy. They are quick, easy and would be fun for the kiddos to decorate.