You can add a splash of color to your home with this Easy Fall Outdoor Planter. They are great for your front porch, deck or even to set in your landscaping.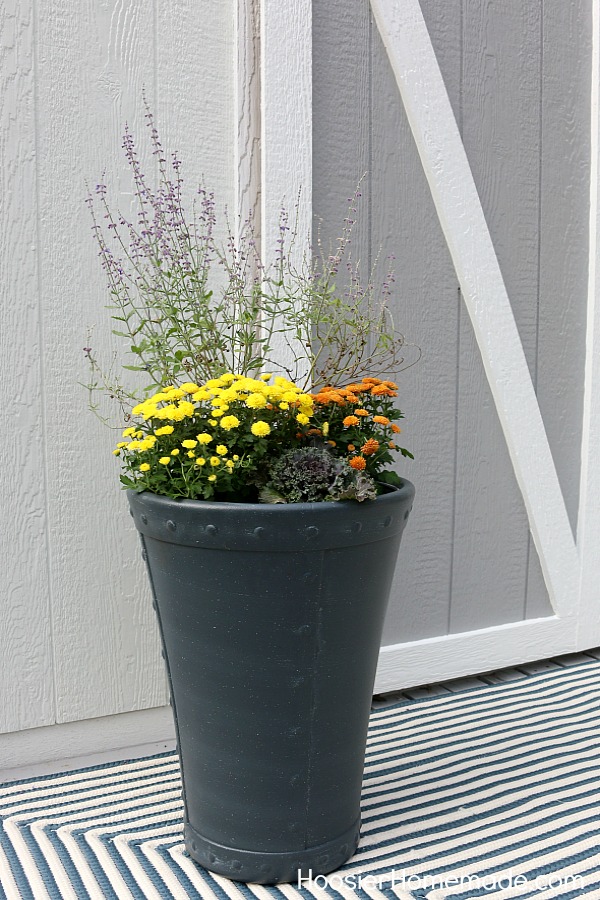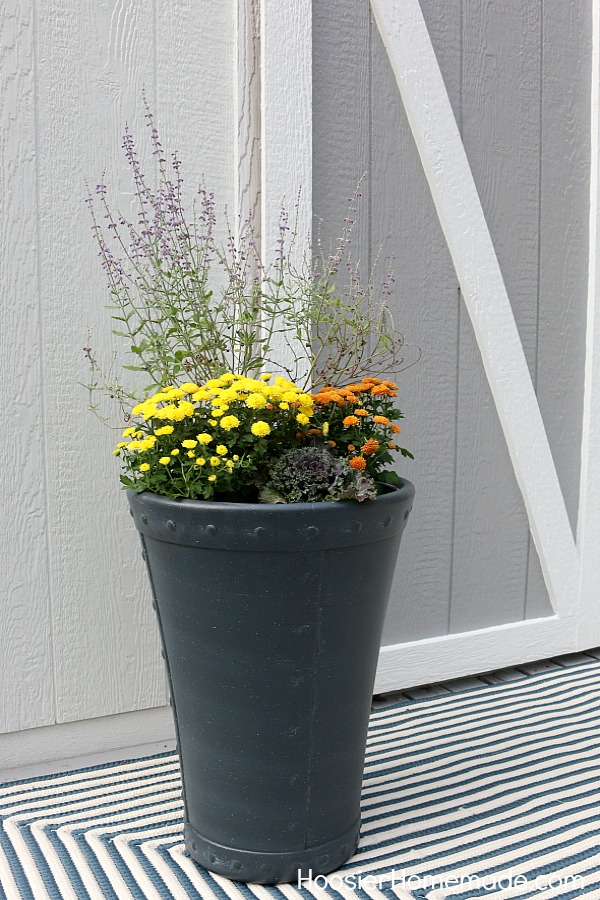 When the season turns to fall many people will simply give up on their flowers and move on to decorating with pumpkins and other fall items. I like taking a different approach and will use this time to add fall color to the planters and as an added bonus get a few more perennials to add later to the landscape.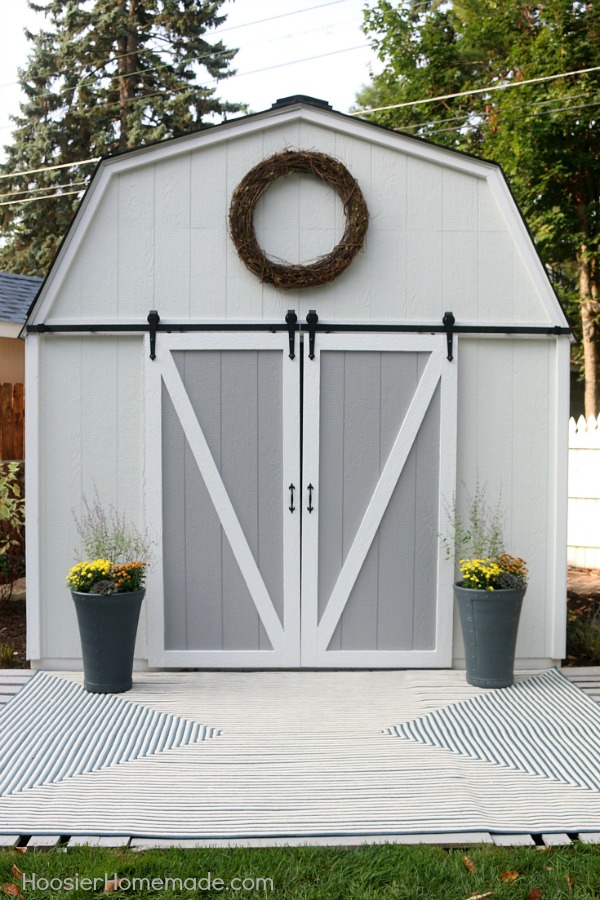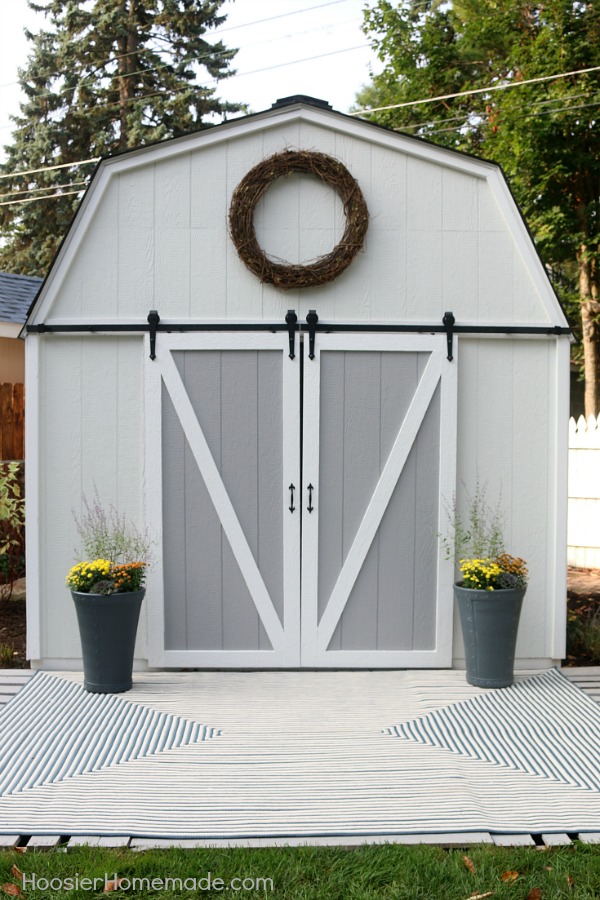 During the She Shed reveal, I shared with you how we decided to (for now) use the Wood Pallet Deck from the side of the house. We decided to cover the deck for a couple of reason – the most important was that even though the wood pallets are sturdy for walking and most of the slats are close together, there were still some that had bigger openings and we were afraid of Tiki, our puppy, getting her leg caught as she was running around – and the second reason was simply to make it look better.
We added an indoor/outdoor braided rug with a blue pattern. It's made of 100% polypropylene. You can find it from RugExpedition.com.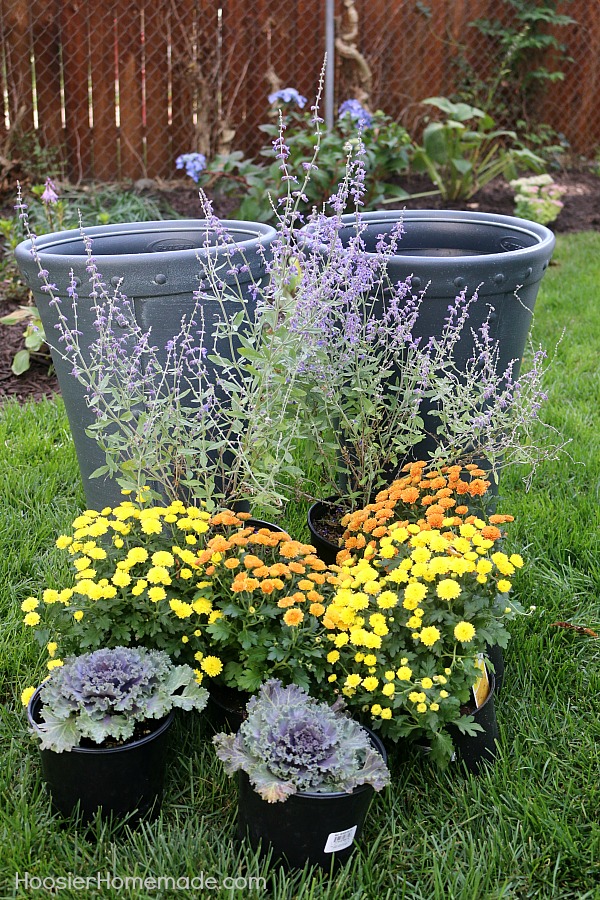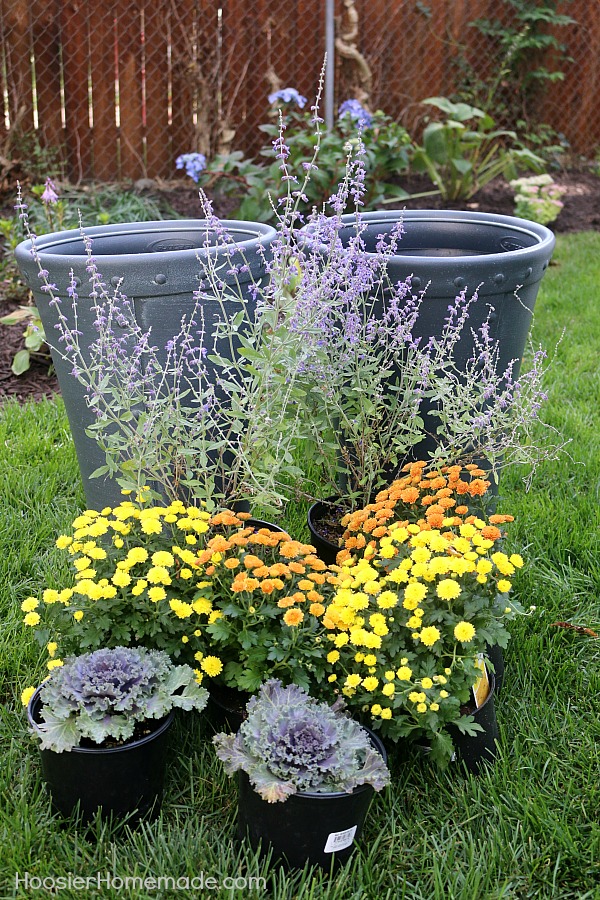 When you are designing your planters you can either make the plantings symmetrical or asymmetrical. A symmetrical design allows you to rotate the planter during the year to display the best side. An asymmetrical design allows you to highlight your focal point by using larger more mature plants and you can do this with fewer plants and it will normally cost you less. The great thing about this planter is that all of the plants I used can be pulled from the planter and healed in your garden or landscape before a killing frost and then added to your landscape or garden next spring.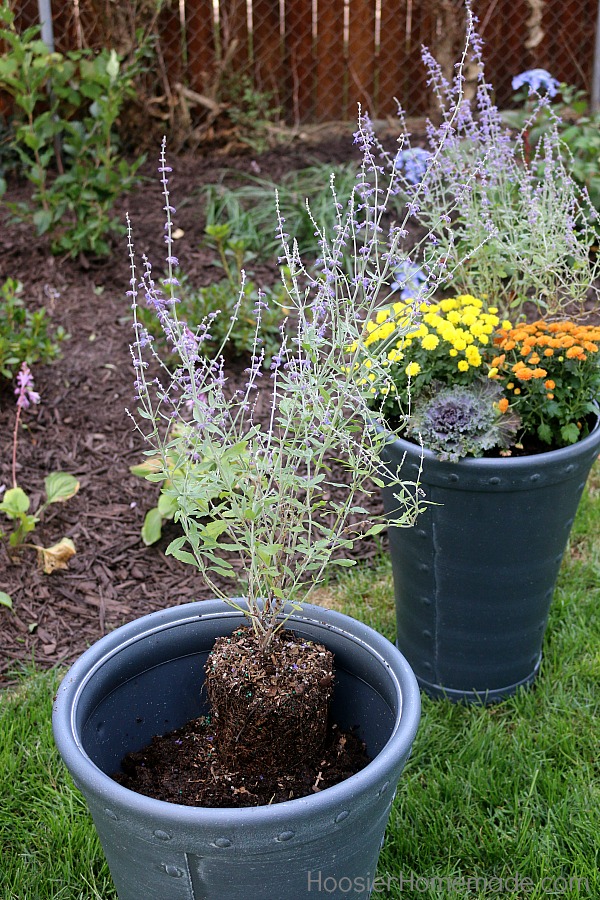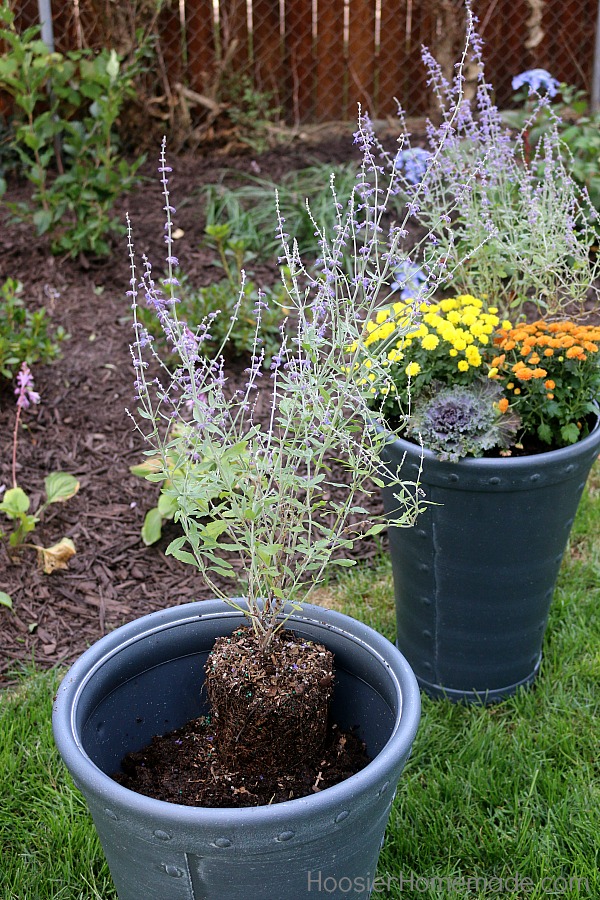 Let's start by adding a high quality potting soil mix to the planter. You still need to make sure that you provide good drainage for the plants by having holes in the bottom for excess water to escape. The planter is from the Better Homes and Gardens line at Walmart, it's called Rivanna and it's 16 inches tall.
Now it's time to add the star of your design. I'm using a variety of Russian Sage called Filigran for it's long lasting blue flowers. Anytime I can add blue to a planter I will it just makes all the other colors more vivid.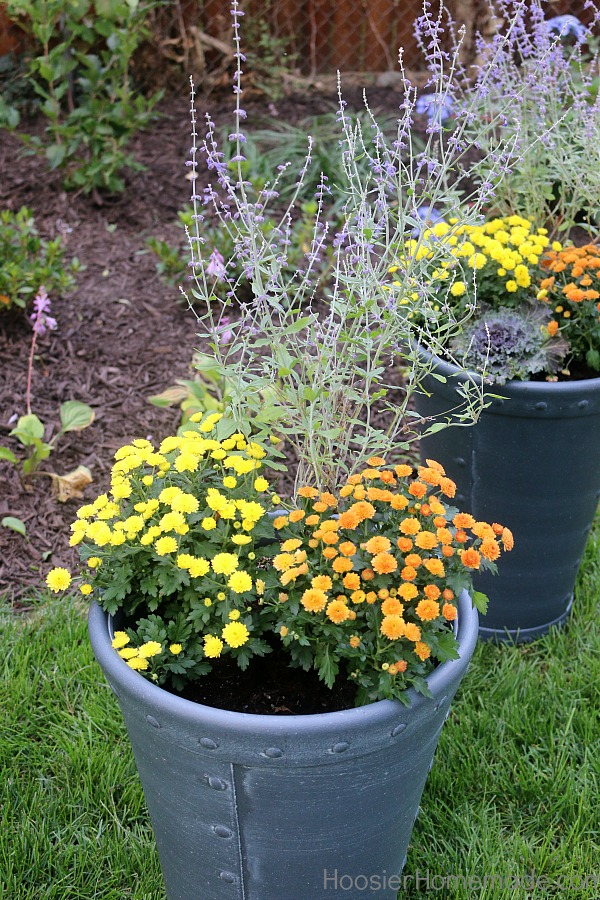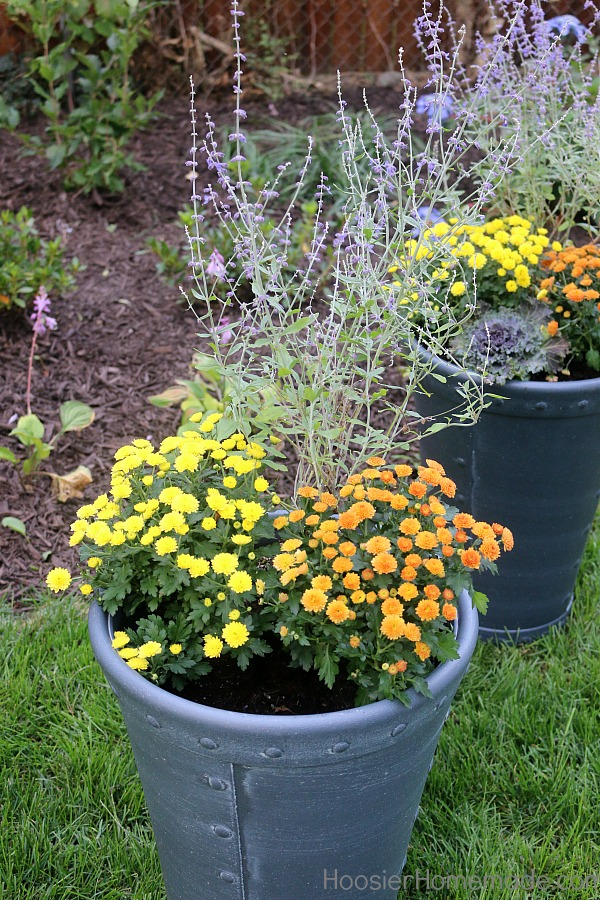 Next we added two colors of garden mums, I chose yellow and orange because they play off the blue of the Filigran Russian Sage and of course are quintessential fall colors.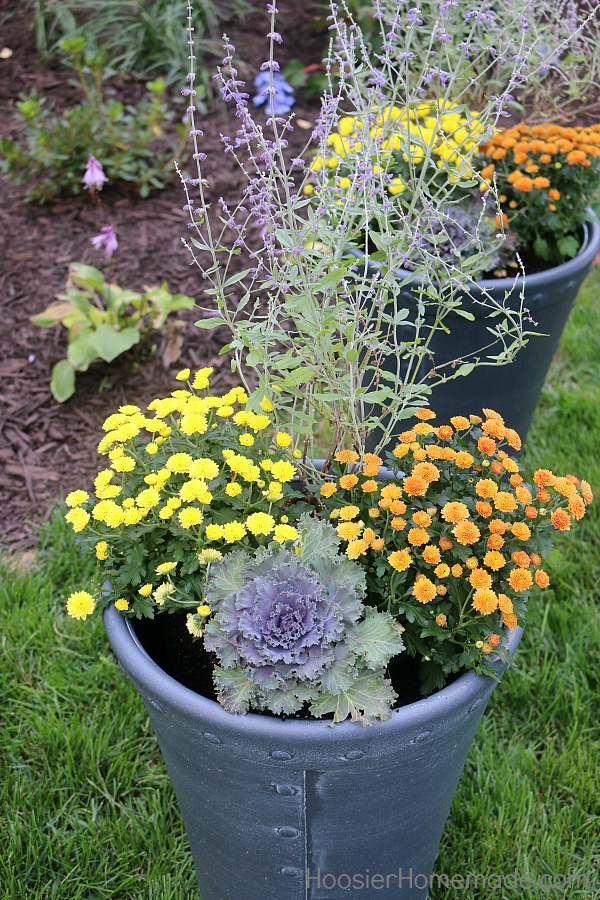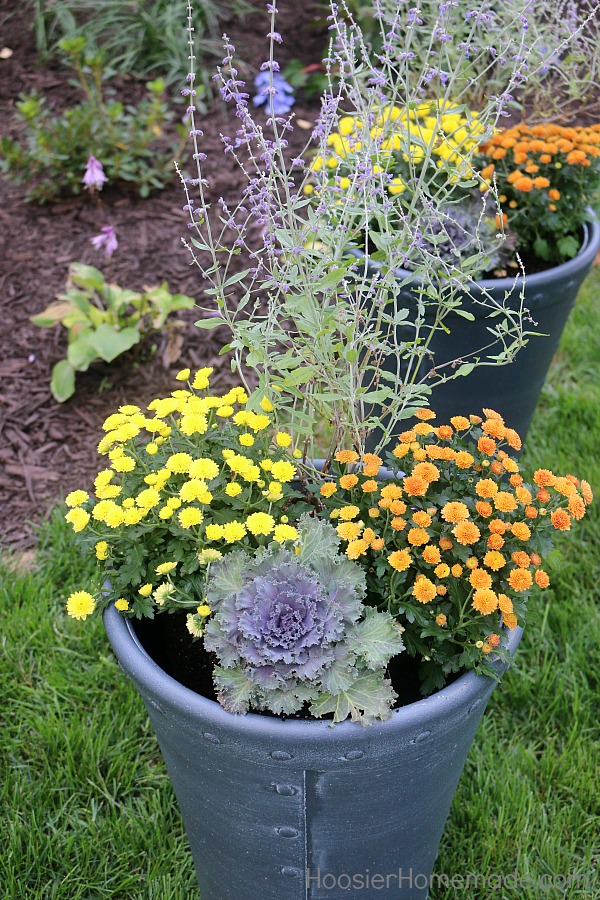 Then we finished it off with a small ornamental kale variety that has a touch of blue/purple color to finish framing the garden mums.