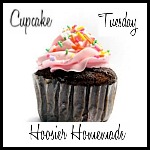 Welcome to Cupcake Tuesday! I'm so glad to have you! I have updated the Cupcake Heaven page, there are over 100 designs and recipes! Check it out!!
Thank you to everyone who linked up last week! There were some really cute Easter Cupcakes. If you missed them, I also featured them on Cupcake Corner. "Hop" on over and check them out!
Today I have these adorable little Easter Bunny Cupcakes to share with you. As always, they are easy and fun for the family.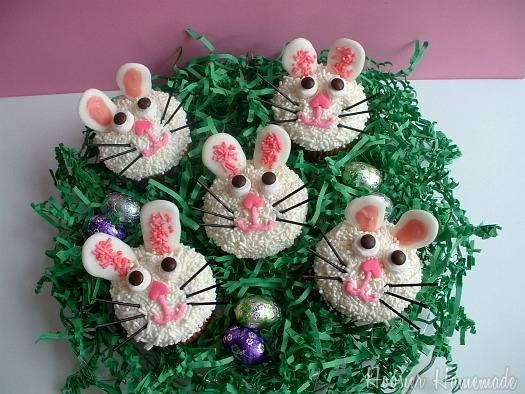 There are a few steps to create them, so I have put together a video for you.
Easter Bunny Cupcake Supplies:
Tools:
Decorator bag fitted with #3 round tip and filled with pink frosting
Decorator bag fitted with #1 round tip and filled with white frosting
Paint brush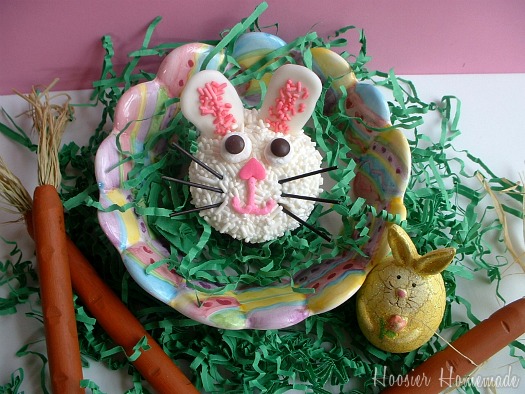 Thank you Amanda over at Shindig for the great whisker idea!
Don't forget to enter the Grateful Giveaways Graduation Event! There are prizes even for the non-graduate.
Now it's your turn…show off your cupcake creations! I'd appreciate a link back and be sure to check out the other cupcakes!