The best time of year, in my humble opinion is Spring and early Summer when I get outside and get my hands dirty. It's very relaxing to me. What I don't like is losing my tools in the garden or the garage, having to lug a bunch of tools around in my hands (I always end up dropping something.) and having my tools disorganized. That is why this DIY Garden Tool Bucket Fabric Cover is the perfect thing to have. It organizes all my garden tools and keeps me from losing them while I'm working outdoors.
40 Days of Spring Inspiration continues with Day 23! Each day we are inspiring you with recipes, decorating ideas, crafts, tips for your home and much more!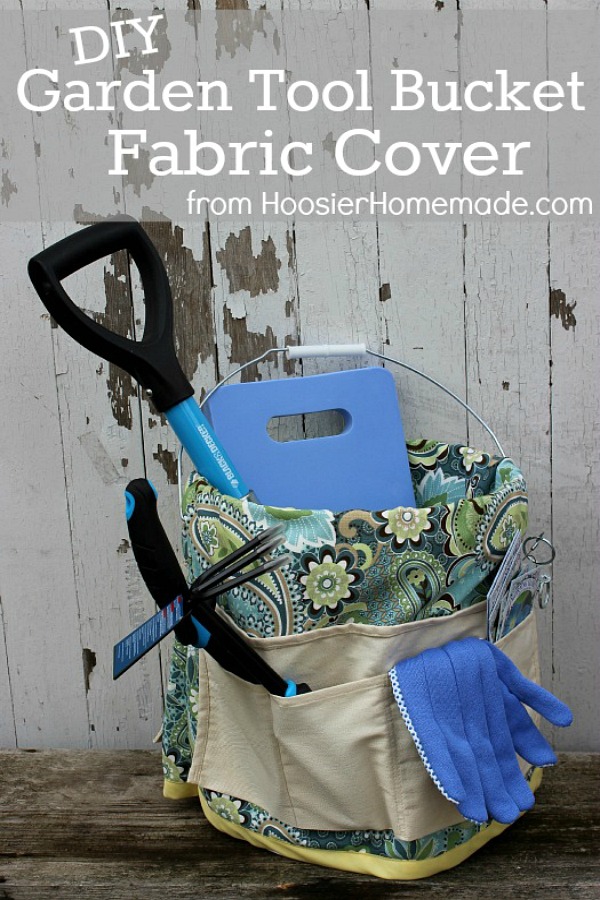 If you have a Mom who loves to garden, this would be a great gift to give for Mother's Day. It would also make a great gift to give as a housewarming present to new home owners. Fill it up with some garden tools, seed packets and even a gift card to a local nursery or hardware store. Who wouldn't want to receive that?
Find the Garden Tool Bucket Fabric Cover by clicking the link below…