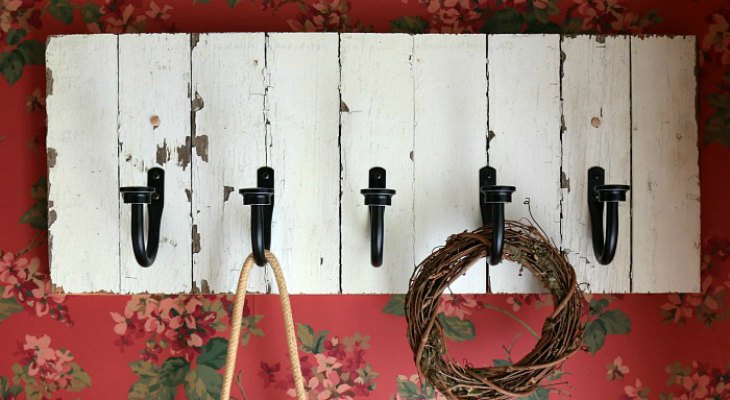 This easy to make Farmhouse DIY Coat Rack uses old barn wood and curtain tie backs to create a one of a kind coat rack. We used wood we had on hand and added the hooks, all for under $25.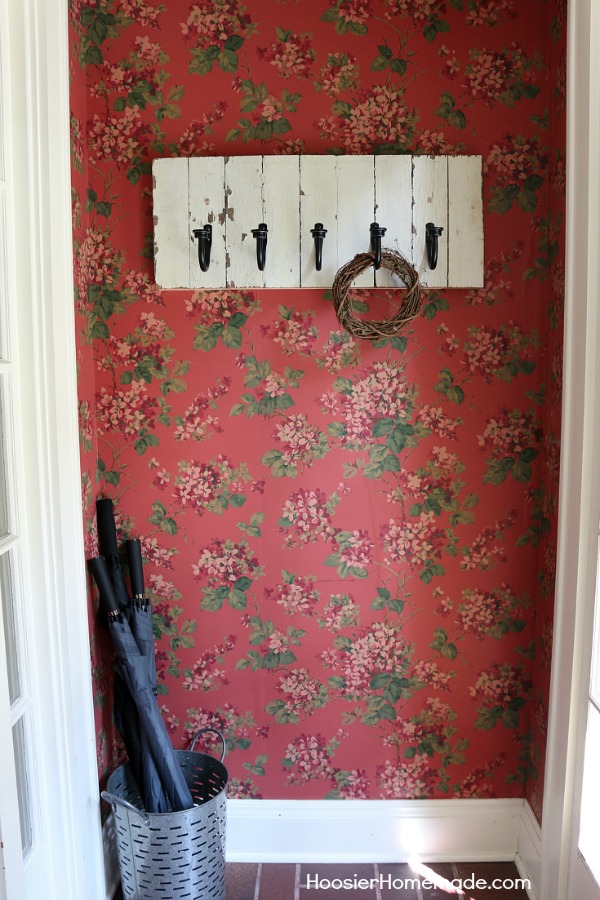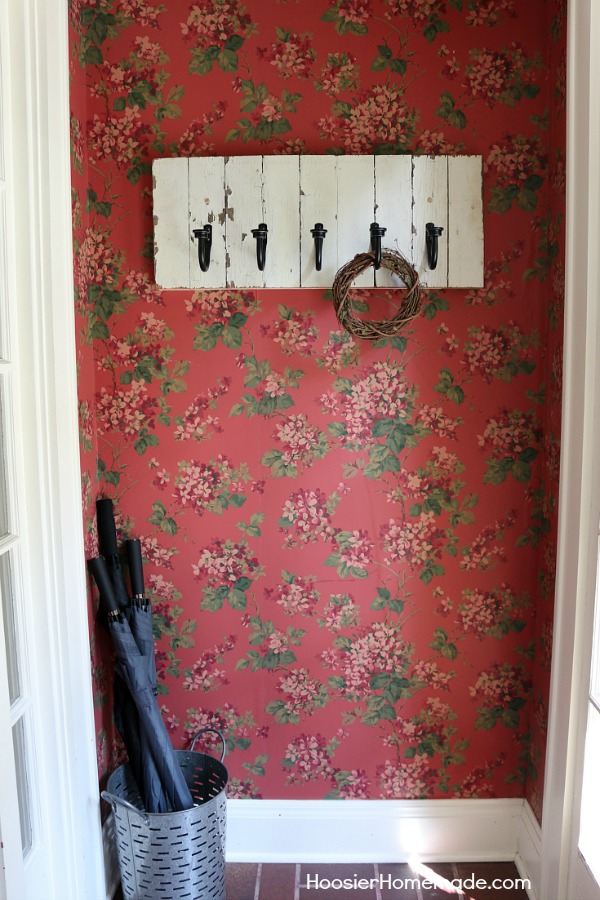 Our front foyer is part of our home that I want looking extra special. Not only is it the first spot that guests see, but we go in and out the front door a lot of times during the day. We recently gave the foyer a little update and Doug made a new coat rack to add to the other small foyer decorations.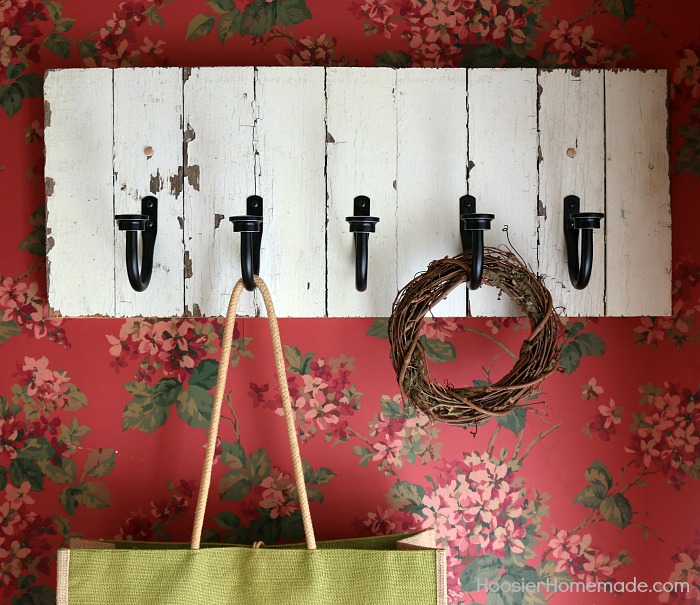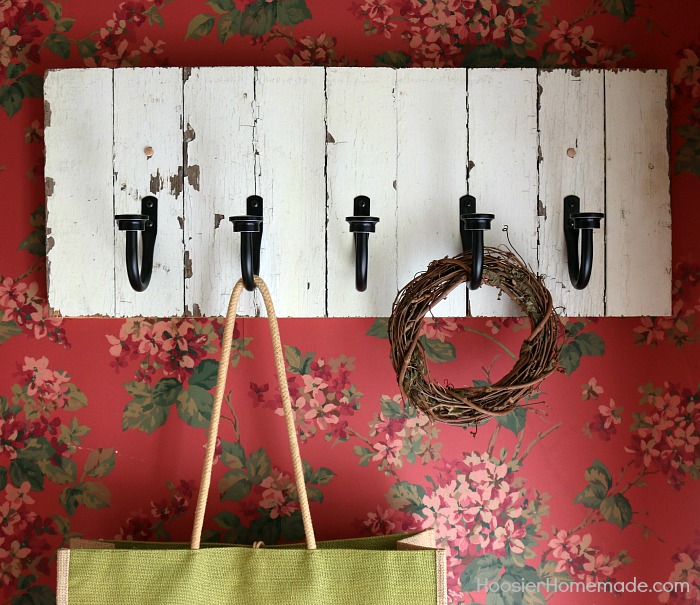 Sometimes just having a place to hold things is half the battle. I know for us, the house stays a lot neater if we have a spot to put everything.
You may remember WAY back when Doug built a desk for me out of the barn wood we were given. Well we still had some pieces left, so he used some of it to build the coat rack. If you don't have scrap lumber, you can buy a piece of wood and paint it white. I like the chipped paint look, if you are painted a new piece of wood, you can get that look by using sandpaper on it.
Let's get started building the coat rack…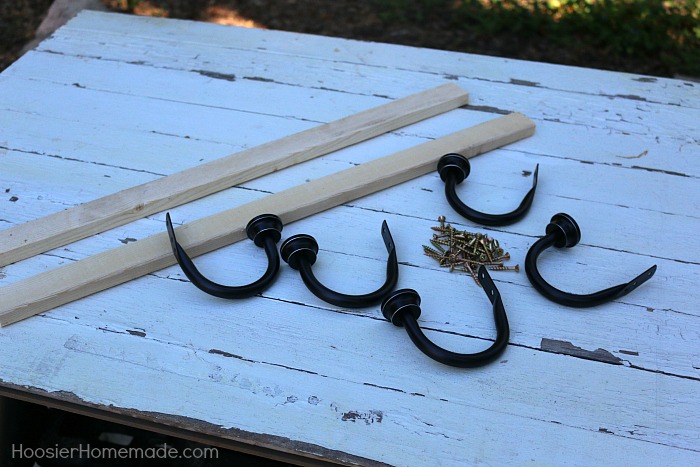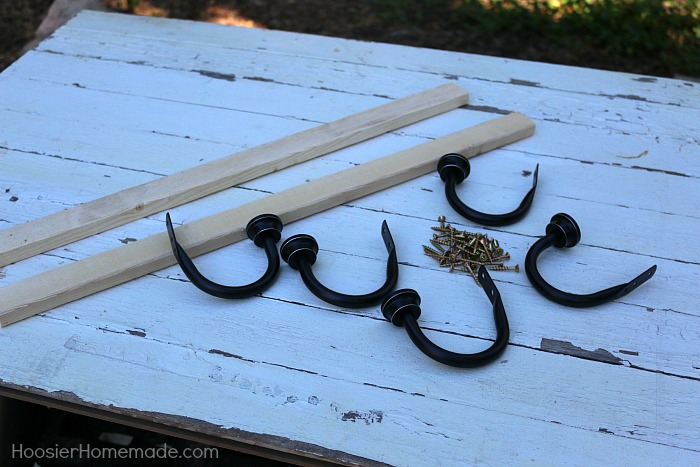 DIY Coat Rack Supplies
Barn Wood – or other wood you like
Wood – 1 x 2 firing strips
Curtain Tie Backs – they typically come 2 in a package, we bought 3 packages but decided to only use 5
Screws – 1 1/4 inch all purpose wood screws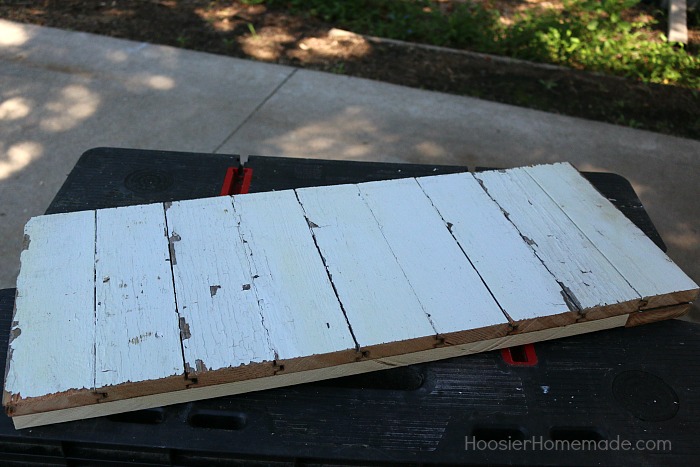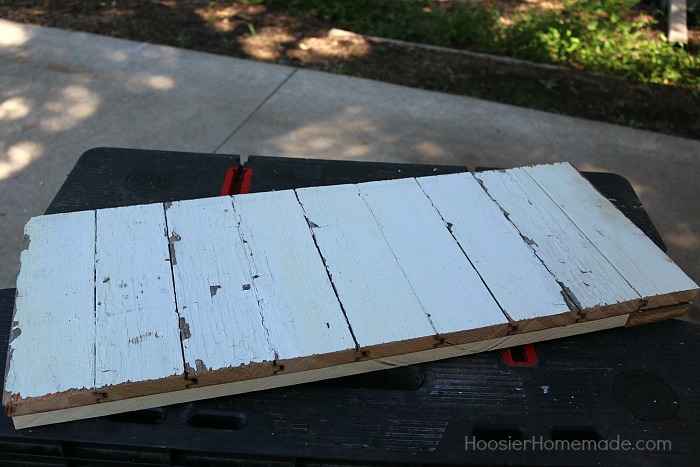 Step 1:
Cut barn wood to fit your space. Doug cut 12 x 30 inch.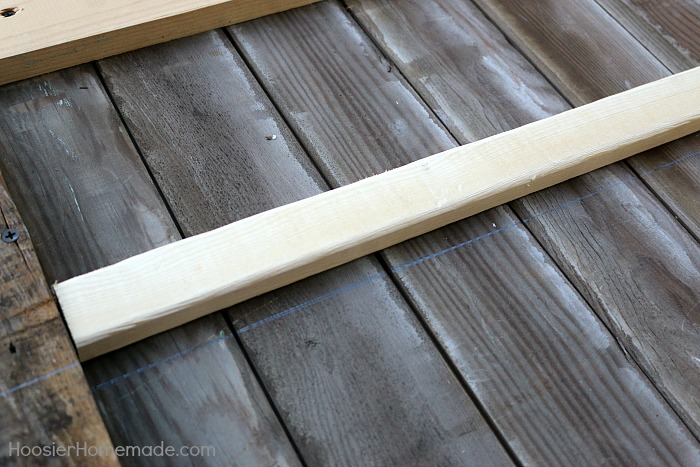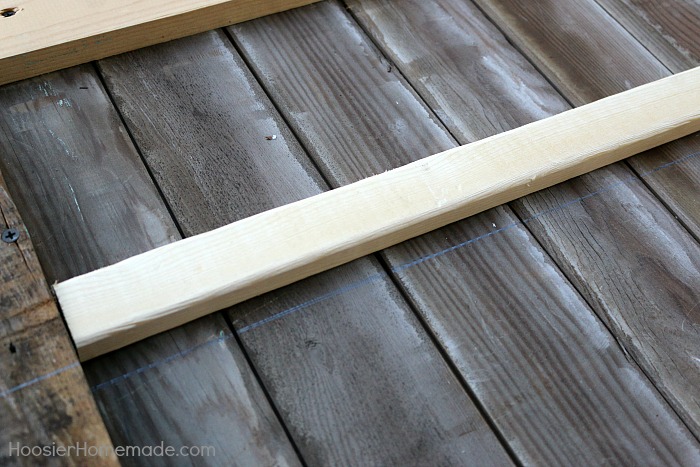 Step 2:
Attach the firing strips on the back of the wood. One piece was attached at the position that the hooks are going to be mounted.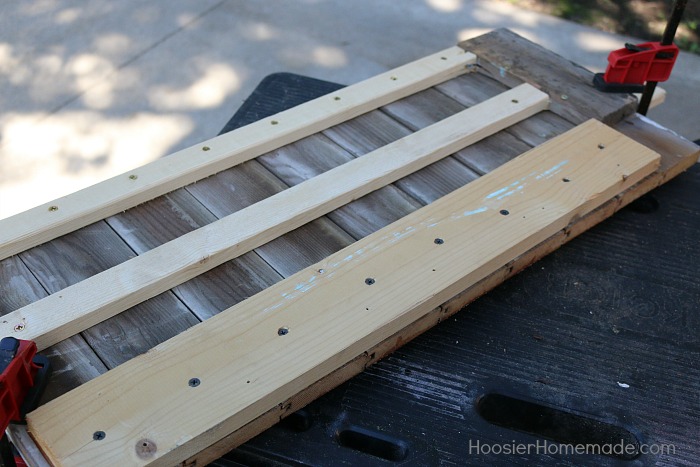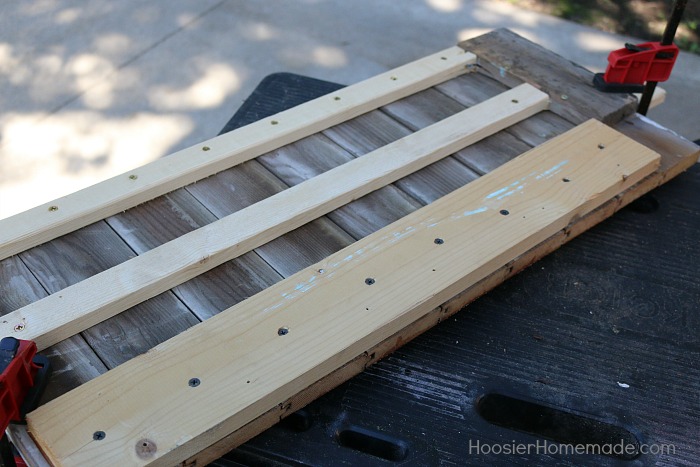 Step 3:
All of the pieces are attached to the back of the barn wood.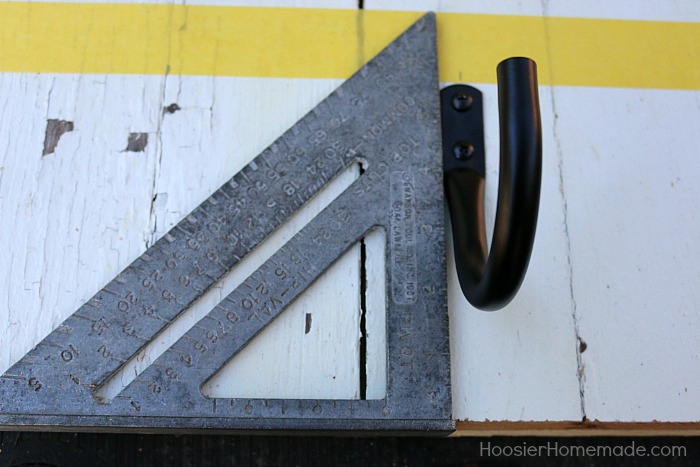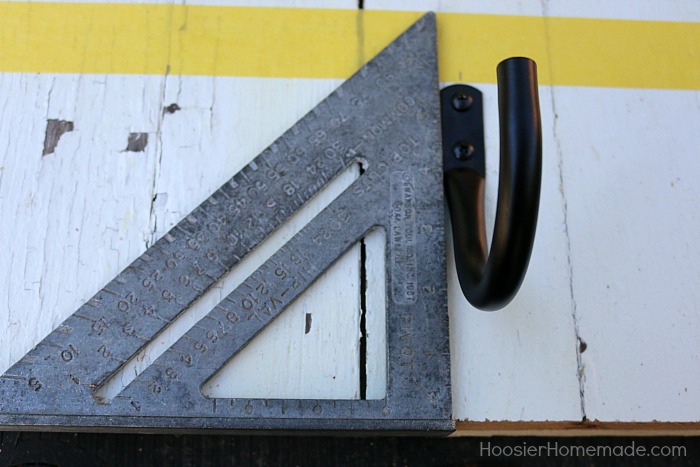 Step 4:
Using a piece Frog Tape Painters Tape to mark where the hooks will be positioned. The square is used to make sure the hooks are attached straight.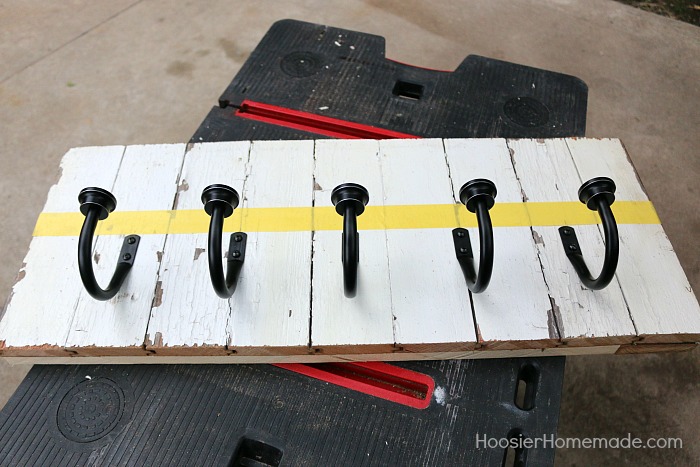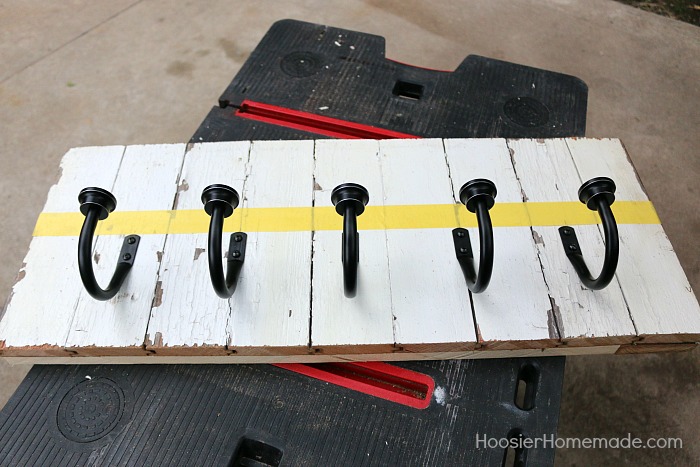 Step 5:
All of the hooks are attached with the screws that came with the drapery hooks.