Crafting and creating decorations for our home is something we all enjoy doing. The to-do list is never ending here, just ask Doug 🙂
Today I'd like to share 2 projects with you, one of them is from this year and one that I made last year.
We moved into our new home a little over a year ago, and have not had the opportunity to finish the landscaping in front. There is an old pole that used to have a light on it, there is no longer electricity going to it and we plan on cutting it down, but it hasn't been done yet (another thing for the to-do list)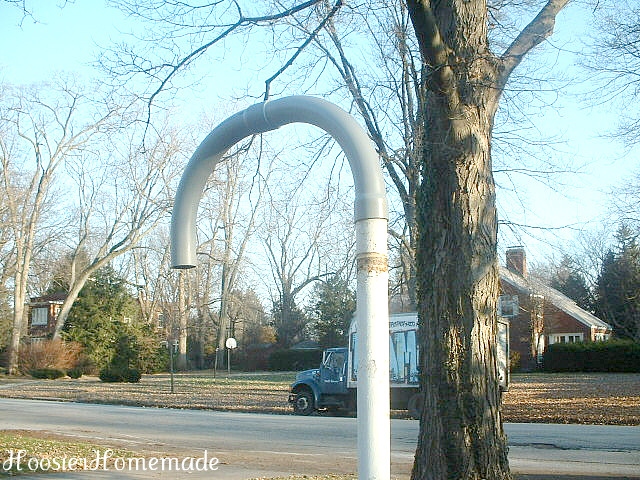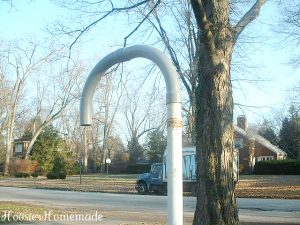 While outside putting up the garland and decorating the porch and window boxes, I mentioned to my middle son that I was thinking of making the pole into a candy cane. My thought was to simply wrap red ribbon around it and make it look like a stick of peppermint. Well, in great "Latham" fashion, my son said, let's just look for something to fit on the top to make it curved, paint it and then put the ribbon on. And so, another DIY Christmas Project was created.
We bought an electrical service conduit elbow (picture above) at Lowe's for about $3, then Nick painted it with white spray paint from Walmart, $1.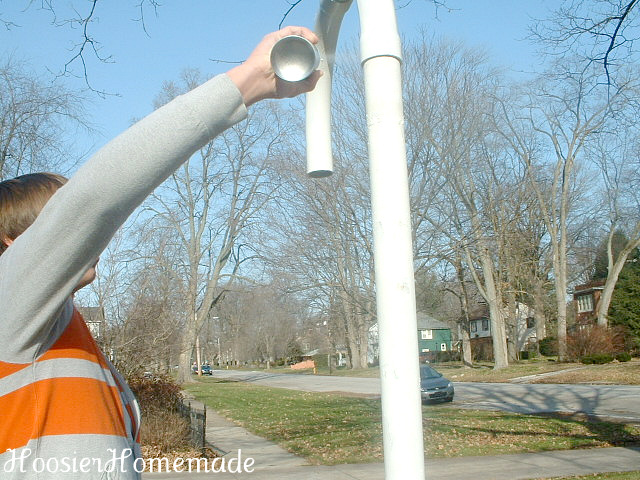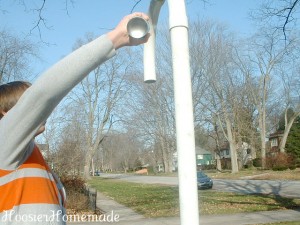 I had the red ribbon in my stash, and he used the hot glue gun to attach it to the pole.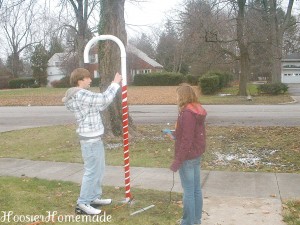 Now we have a 7 foot Candy Cane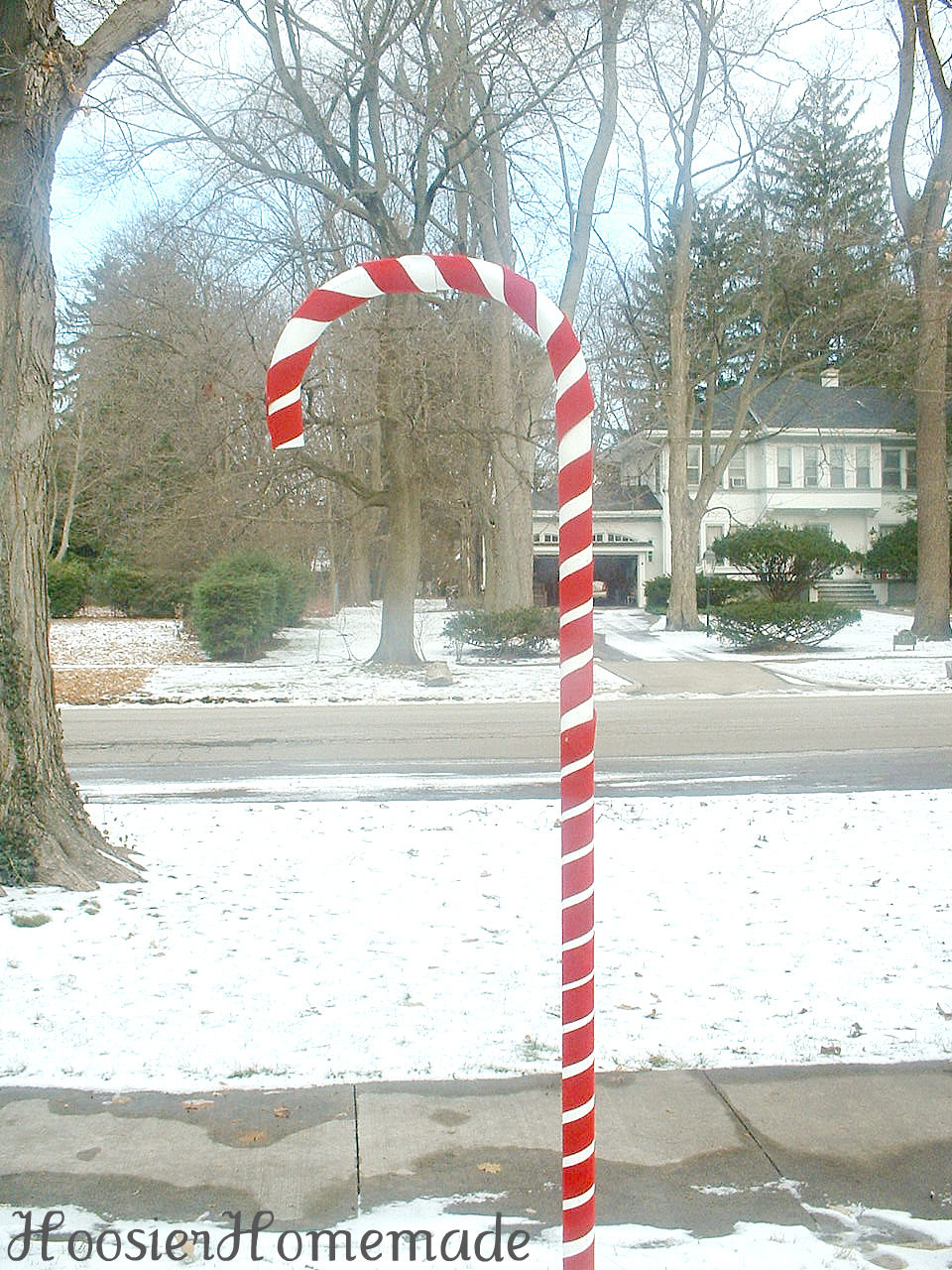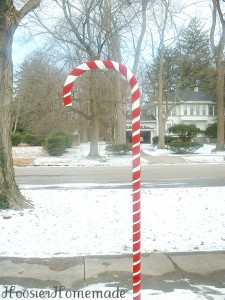 The second project is one that I made last year. I love Cookie Cutters, I have a collection of them (157), mostly I enjoy the antique or unusual ones. I have them in a large basket on top of my cabinets, and some in an antique metal pie pan on my counter near the Kitchen Christmas Tree.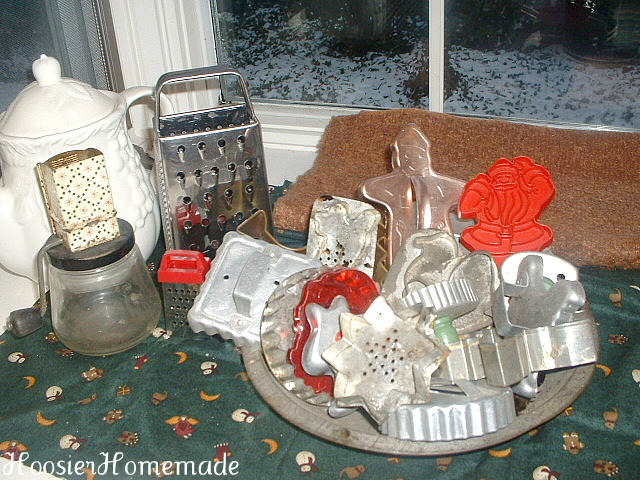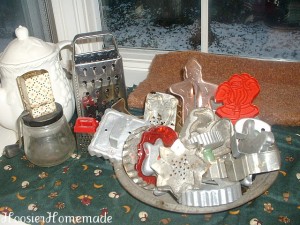 To add to my kitchen, I made these wreathes out of the extra cookie cutters that I had. I laid them out, making sure they would fit together well and then used my hot glue gun to attach them to each other. I backed them with red construction paper so they weren't see through hanging in the window, and hung them with a red ribbon.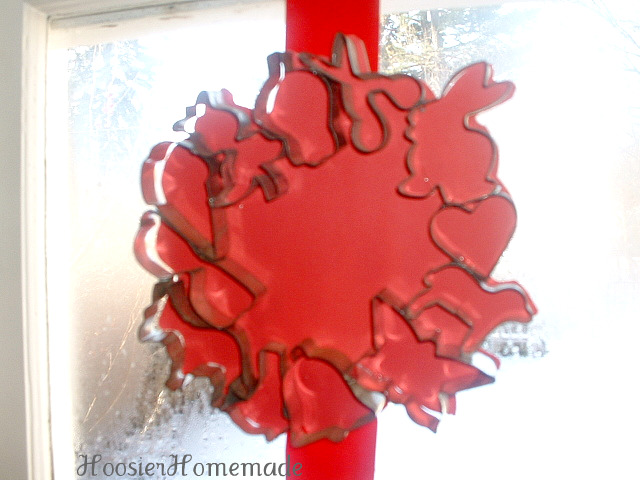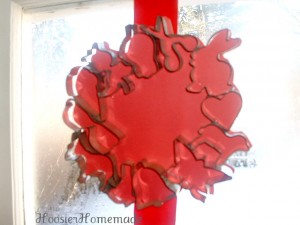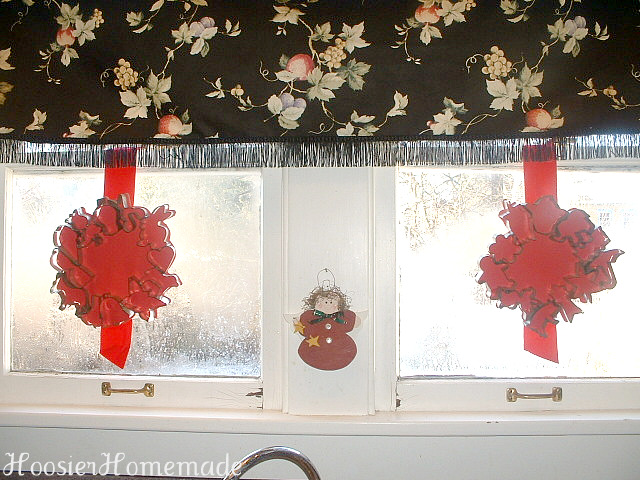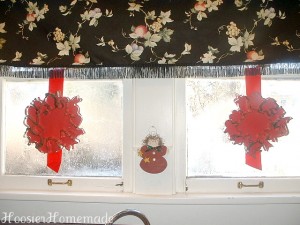 This post linked to:
~Frugal Holiday Linky hosted by The Shabby Nest
~Frugal Friday hosted by Life As Mom