One of the things I enjoy most about Christmas time is the traditions that we have. Among many, are the Trees that we put up and decorate. Many, many years ago, we started a collection of Pez dispensers for my oldest son (18), Andrew.  He now has around 500 of them. After we started his collection, we quickly found out that there are many different Pez items, not just the candy dispensers. He has pants, banks, cars, and of course, Christmas ornaments. As his collection grew and he got a little older, we started putting up a special Christmas tree with the dispensers on it.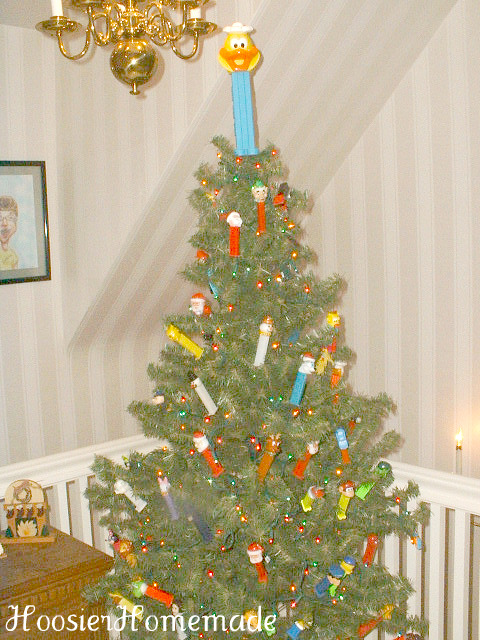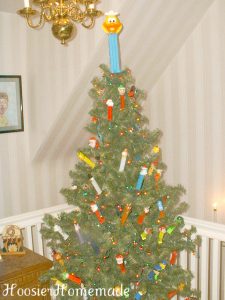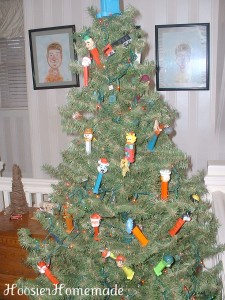 Andrew has many different Santas, they make them with different faces, eyes open, eyes shut, smile, etc.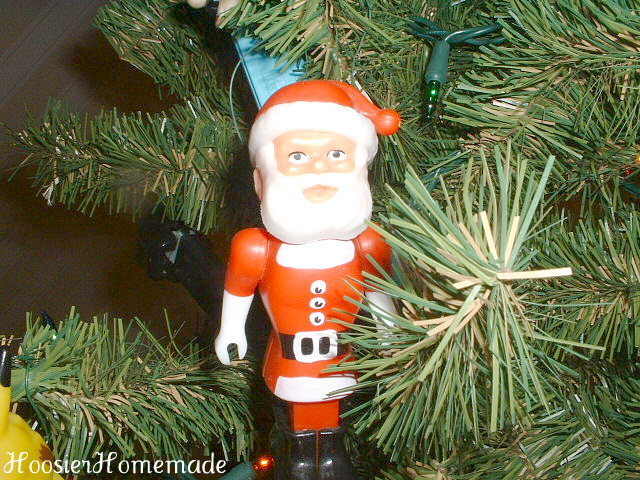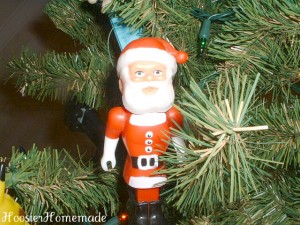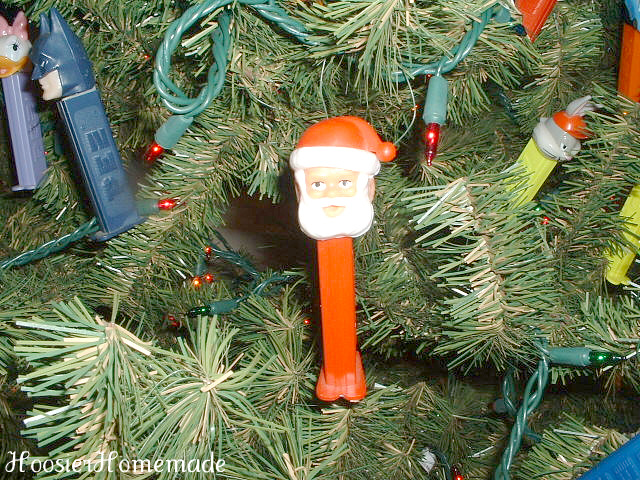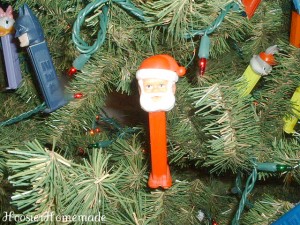 We use a bank for the topper.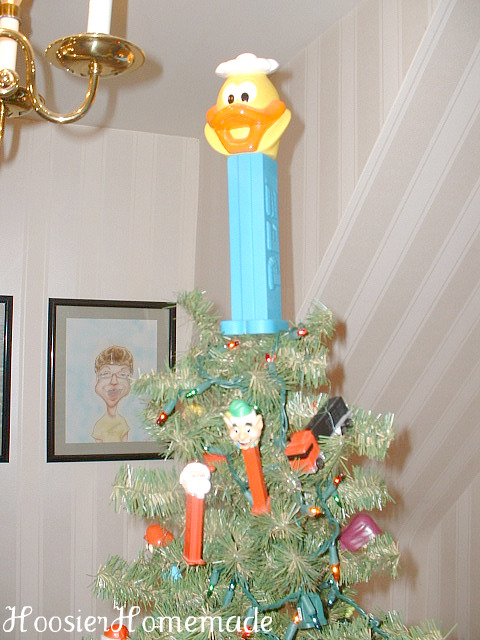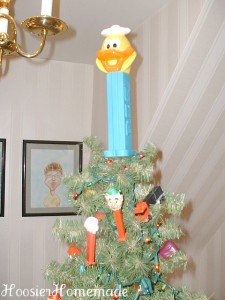 Among Andrew's favorites are the Nintendo set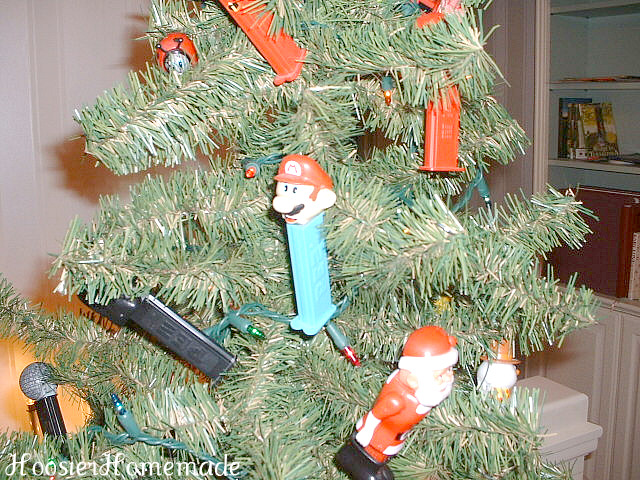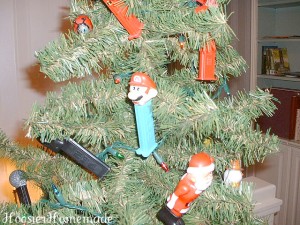 So what if you or your children don't have a Pez collection? There are many other items that you can use…Happy Meal Toys, small stuffed animals like Beanie Babies, Matchbox Toy Cars and Trucks, just to name a few. These are fun for the children, how about a special Tree for you? Decorating with nature has always been top on my list, like my Hydrangea Tree, or use a collection you have, like my Snowmen or my Kitchen Tree with Antique Utensils and Cookie Cutters.
Many of my trees that we have in our home, cost me nothing or very little to decorate. I think that's one of the fun things about decorating, thinking outside the box, coming up with decorations that you have around your home.
I hope I have inspired you. Do you decorate with a theme in mind? I'd love to hear about it.
This post linked to:
~Frugal Holiday Linky hosted by The Shabby Nest
~Christmas Traditions hosted by Tidy Mom