Yesterday, I gave you a sneak peek at my new Vintage Bike that received a big face lift! I'm super excited to share with you how Doug transformed this old, rusty bike into a simply fabulous looking bike for me.
With lots of elbow grease, a few supplies and the better part of two days, even Doug agreed it was worth the time for this DIY Bike Makeover.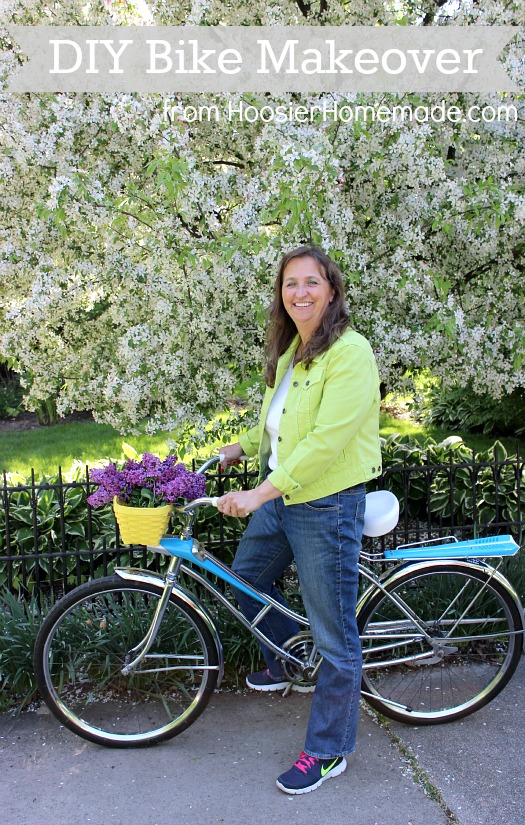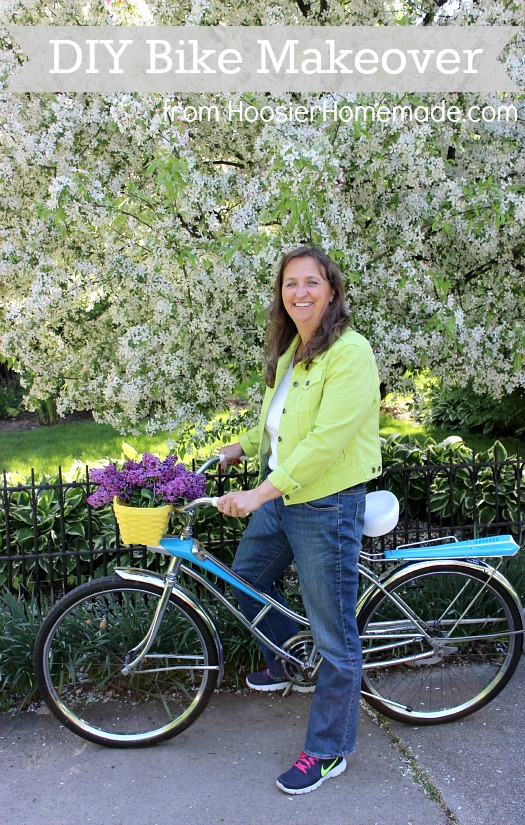 Let's start this journey with a before photo and a little story…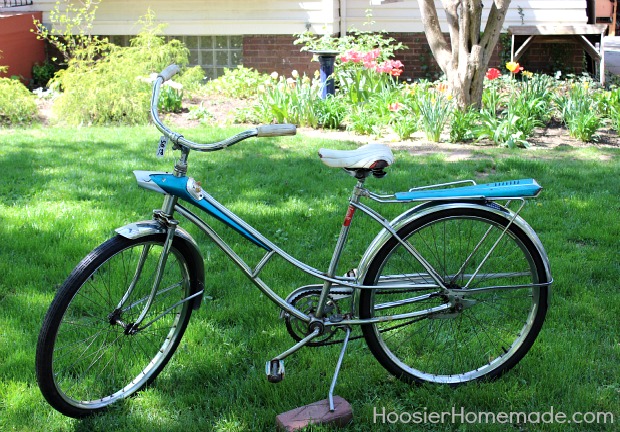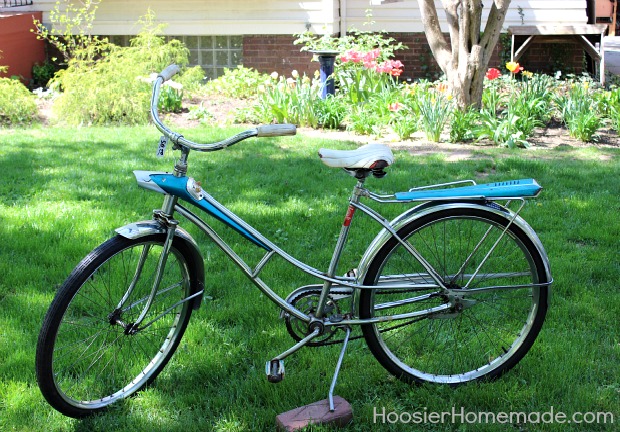 It was our first intention to purchase a new bike for me, but after seeing a Bike Makeover on Pinterest, I just knew I had to find a cool vintage bicycle and give it a new look. The folks at Rust-Oleum and Walmart asked me to work on a project for them, so it was a perfect fit.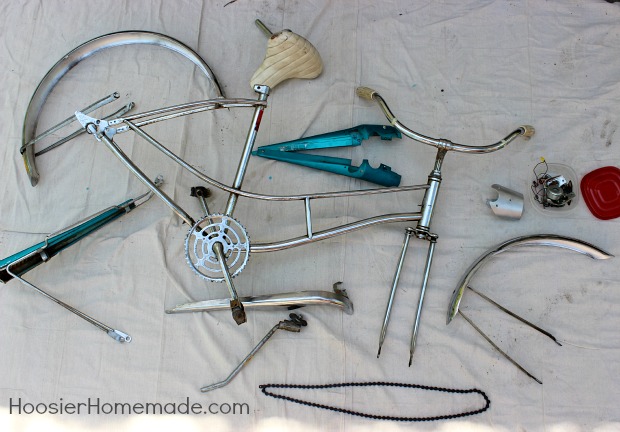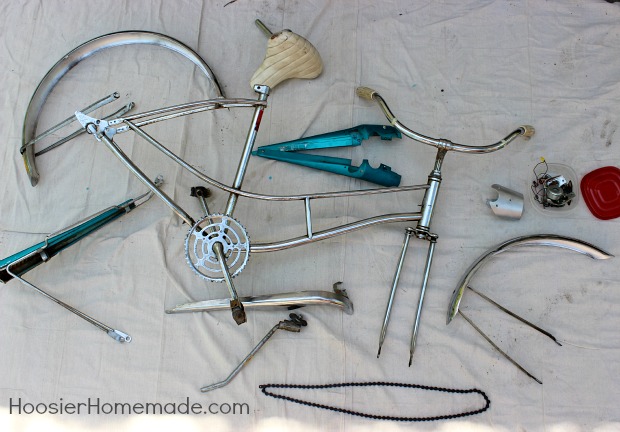 First thing was to take the bike completely apart and lay out all the pieces. This is where a cell phone with a camera comes in very handy. Doug was able to take photos of the pieces as he was removing them so it would help him remember how it went back together.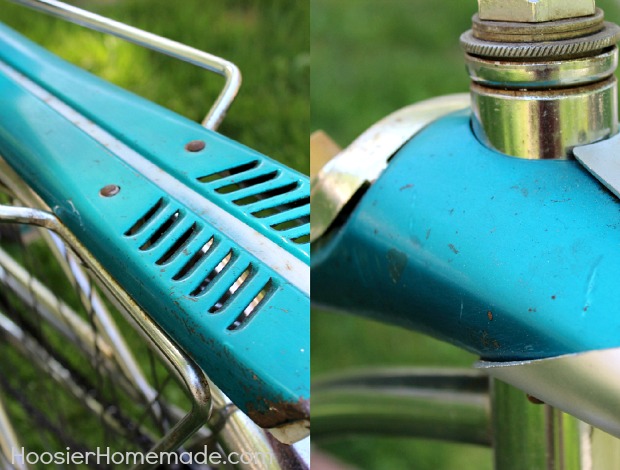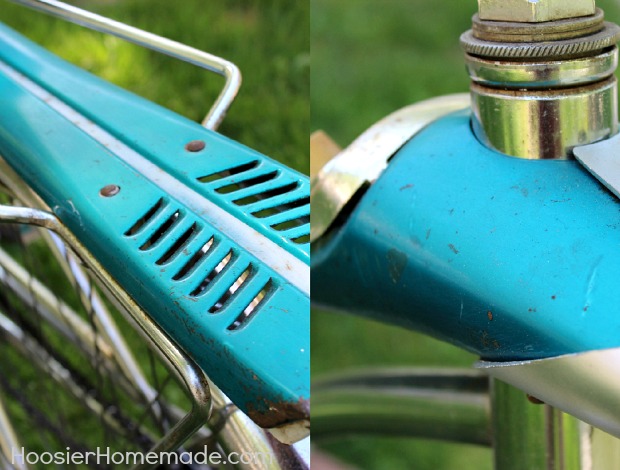 You can see how made the painted parts looked in this before photo.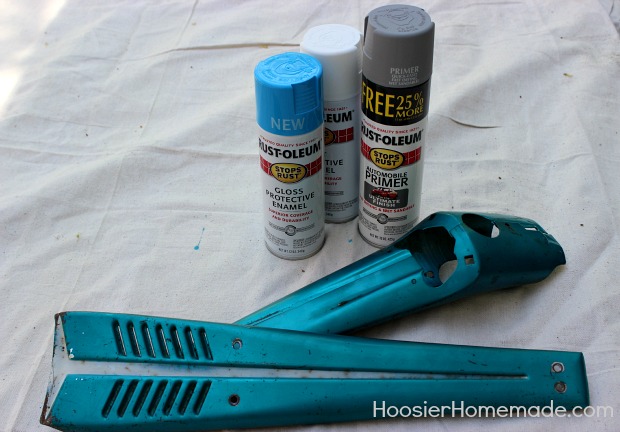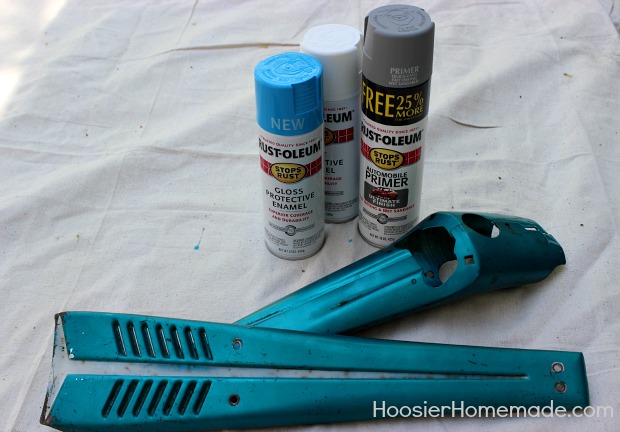 To paint the front and back pieces, Doug used Rust-Oleum Automobile Primer, White and the new Maui Blue.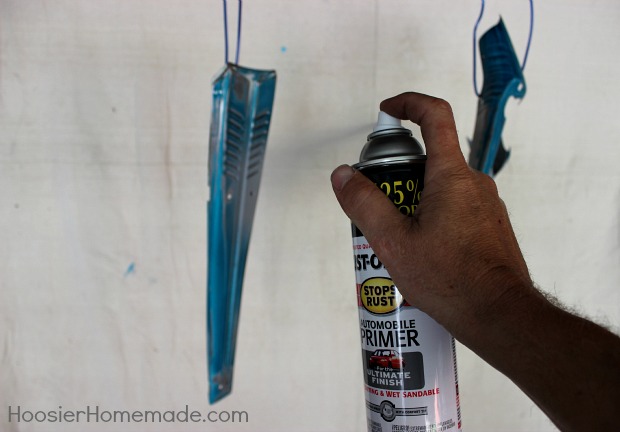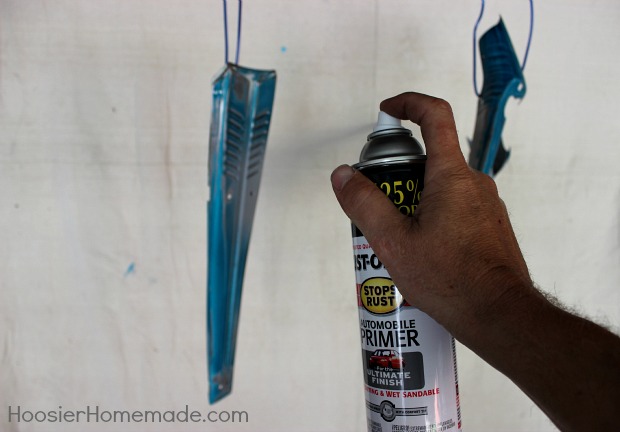 After sanding the pieces, Doug hung them up in the garage and gave them a good coat of Rust-Oleum Automobile Primer.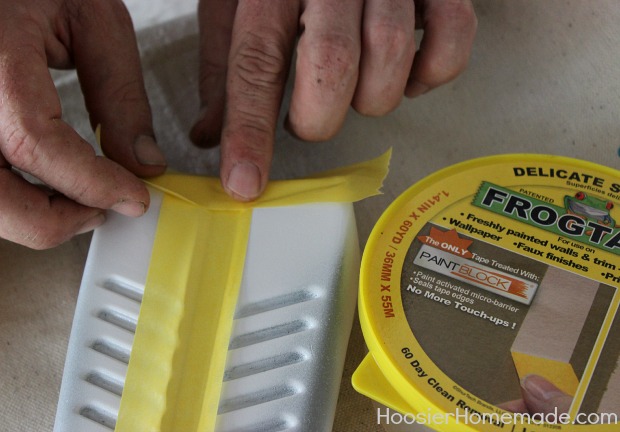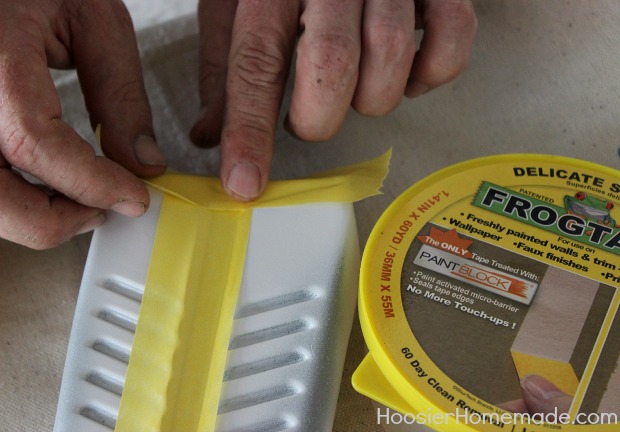 After the back rack was primed, he sprayed the white areas first and then taped off the area for the blue paint with Frog Tape, we love the Delicate Surface tape the best.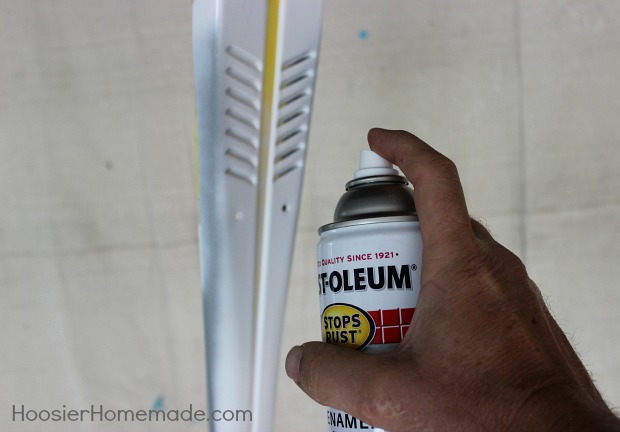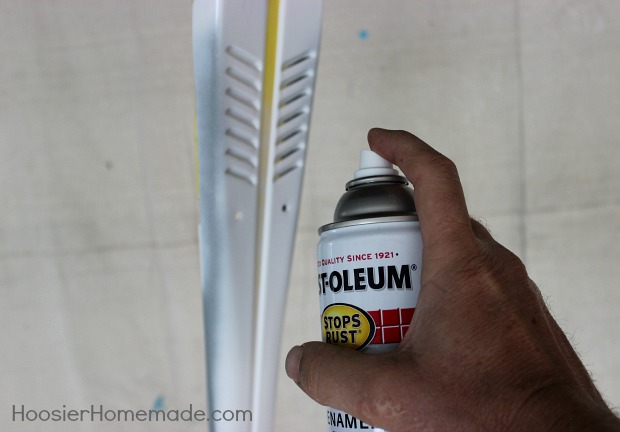 To achieve a crisp line he sprayed over the tape again with white paint.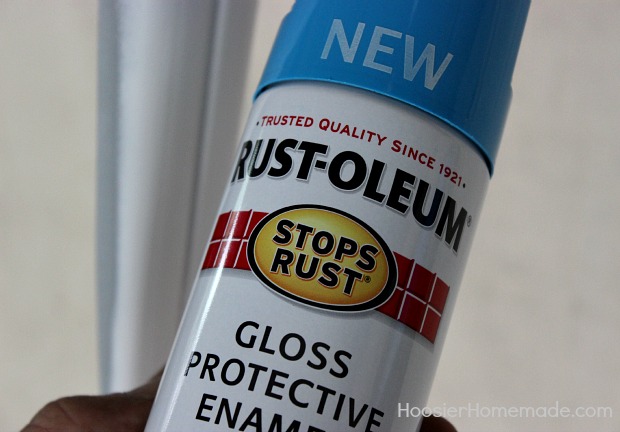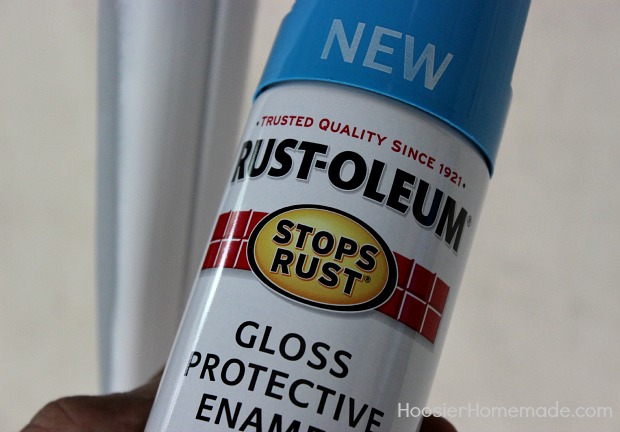 Then for the final coat, he used this new color, Maui Blue Rust-Oleum.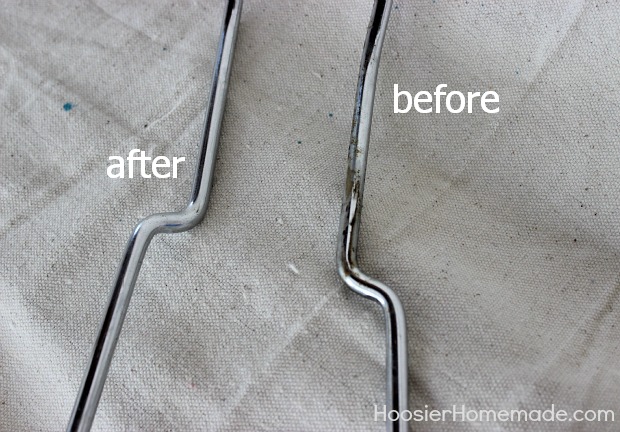 Then it was time to clean all the chrome pieces with Turtle Wax Chrome Polish, #0000 steel wool and a lot of elbow grease.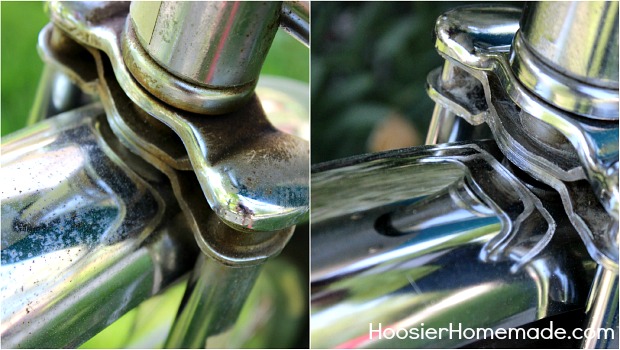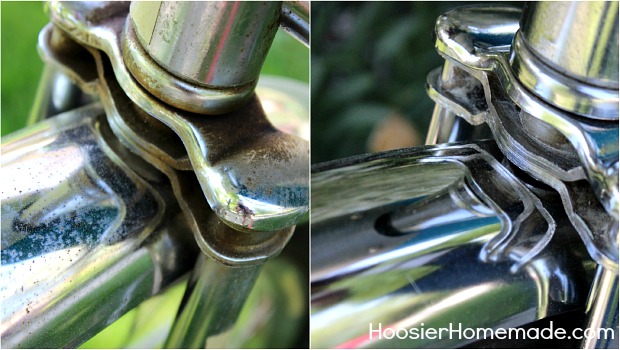 You can see the huge difference here in this before and after of the chrome pieces.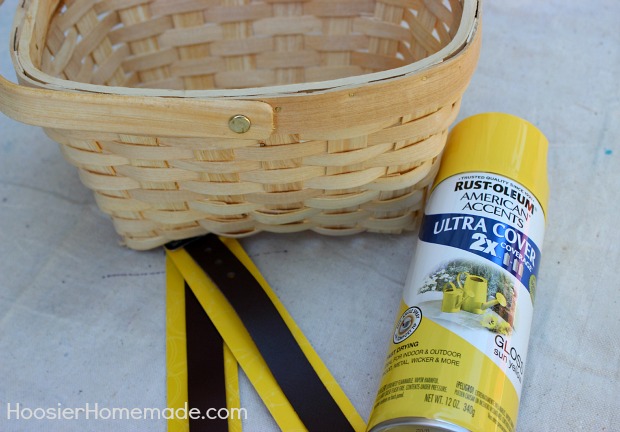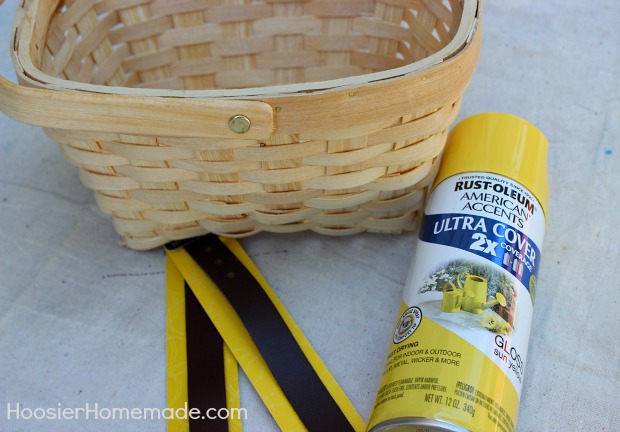 After all the pieces were cleaned and painted, it was time to paint the basket. We found a small basket to fit in front of the handle bars and a couple leather straps to hold the basket on. Because the bike is old, the standard size bicycle basket wouldn't fit.
Rust-Oleum American Accents Ultra Cover 2X features breakthrough Double Cover Technology to cover twice the square footage of other general purpose spray paints. The innovative formula contains up to 44% more solids to deliver the ultimate in performance and hiding power in fewer passes, so projects can be completed faster and easier. Just one can of American Accents Ultra Cover 2X performs and covers like two, so do-it-yourselfers need less paint for their projects. This new paint is available now at Walmart for only $3.77 per can.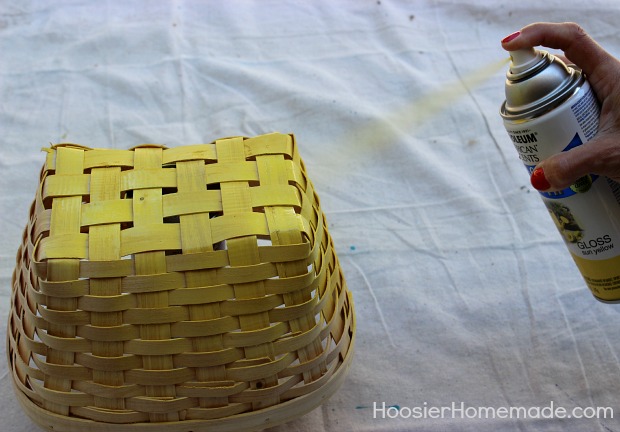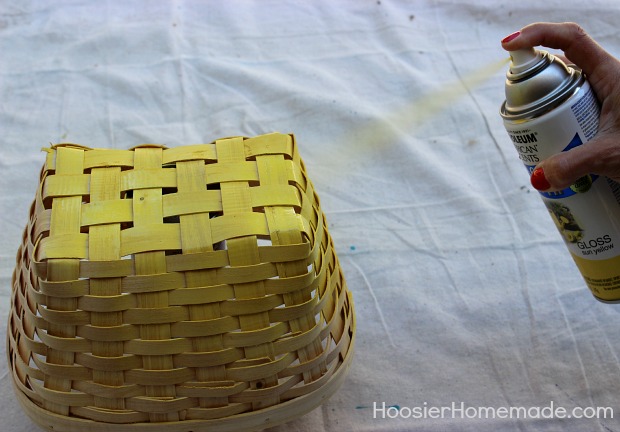 Doug removed the handle and we gave the basket a good coat of Sun Yellow Rust-Oleum American Accents Ultra Cover 2X. Then it was time to put the bike back together.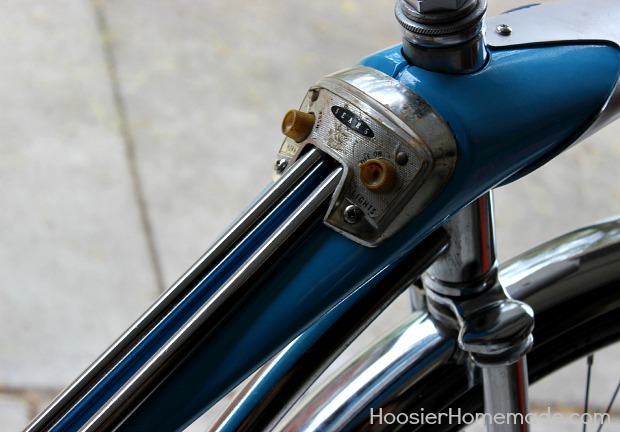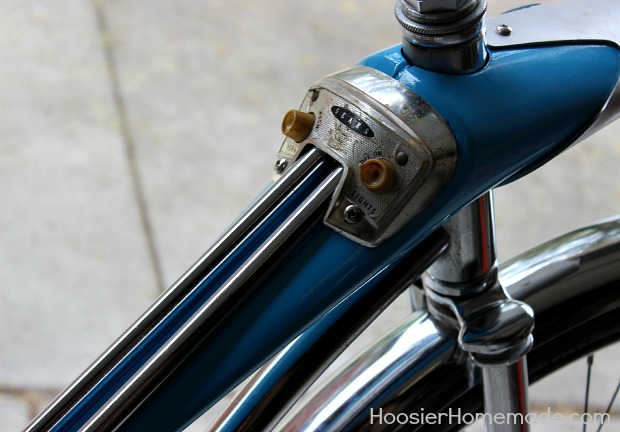 I love the vintage look where the bike has the horn and light.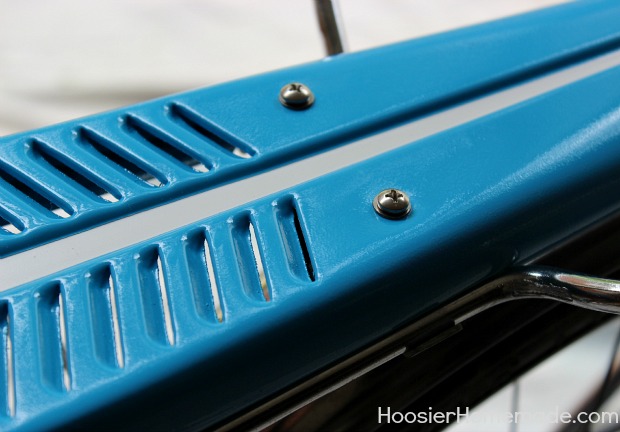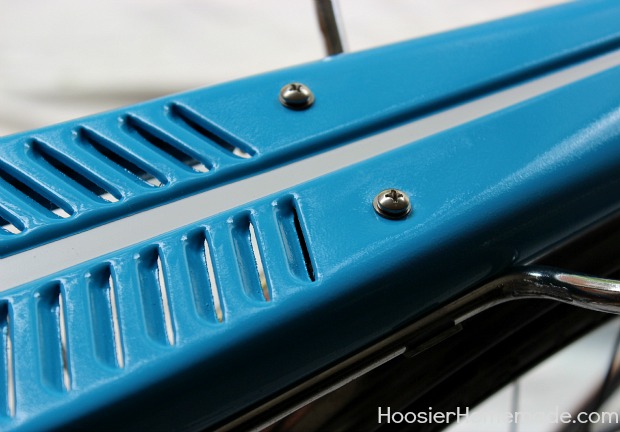 And the back rack turned out amazing.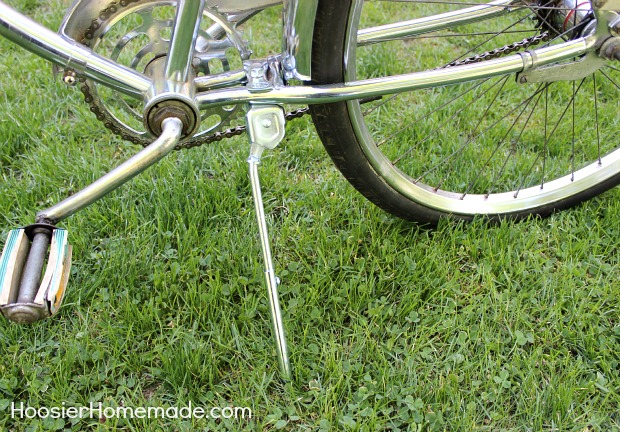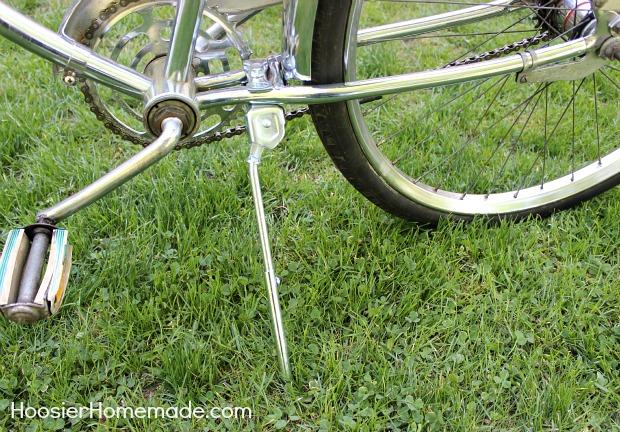 A new kick stand and chain were added that we found at Walmart in their bike area.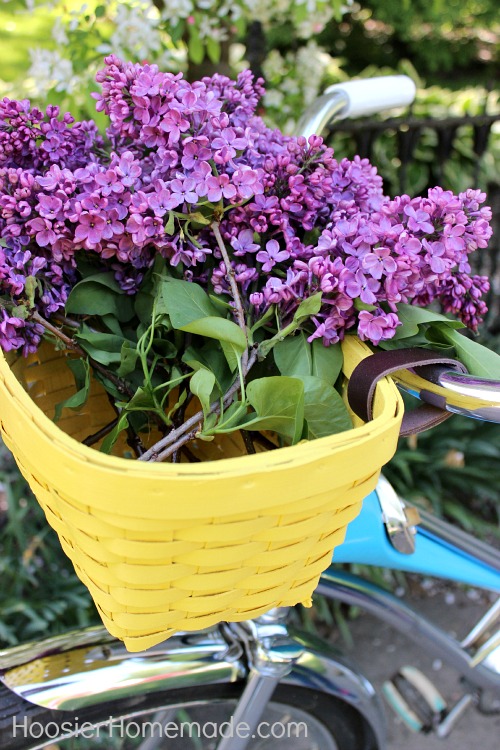 And I just love how the basket turned out, the yellow on the blue looks great.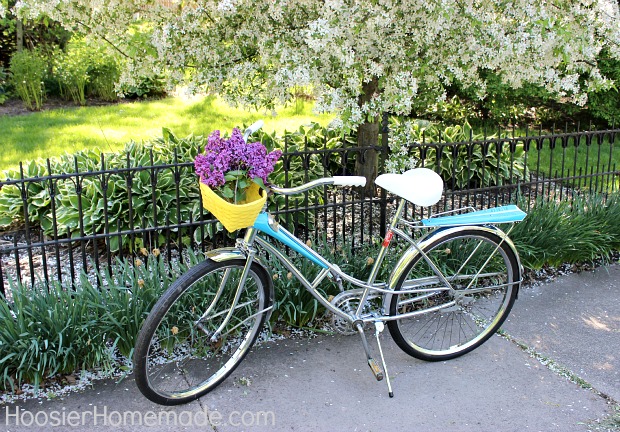 I'm looking forward to many hours of enjoyment and exercise with my new bike!