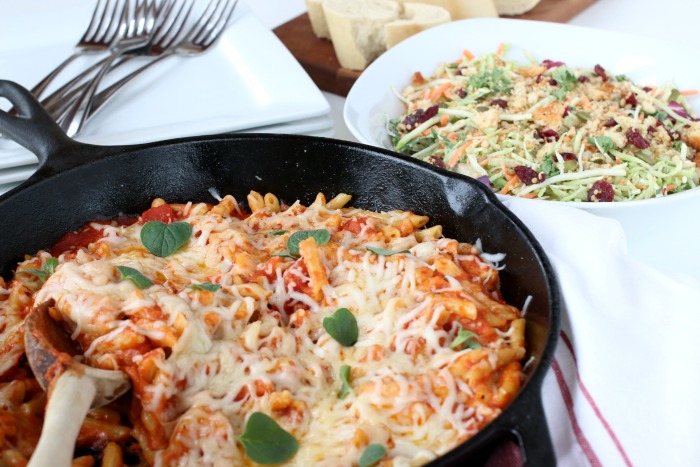 In a hurry to get dinner on the table? Try this Easy Weeknight Pasta, your family will love how it tastes and you will love how easy it is!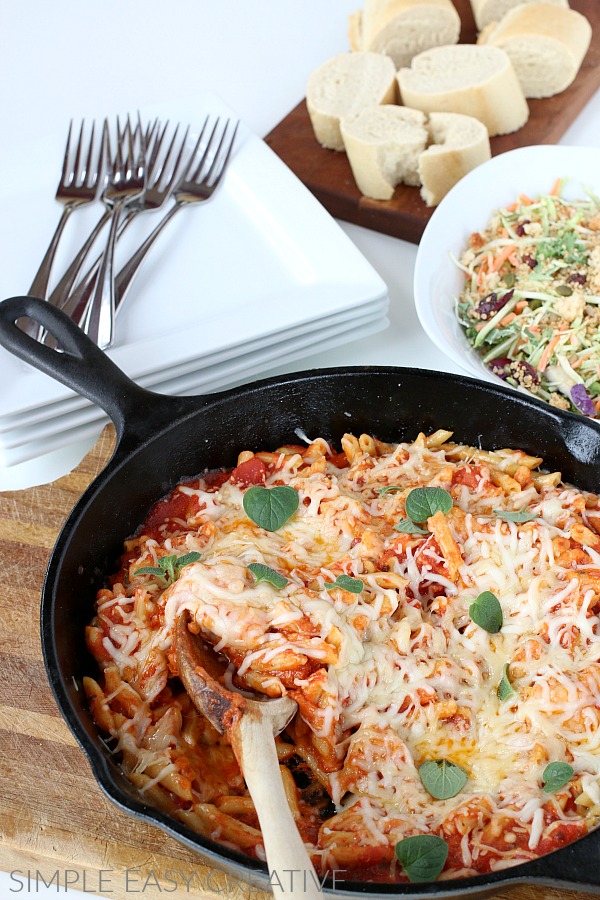 This post is sponsored by Barilla. All thoughts and opinions are my own.
Weeknights are busy, I understand. Sometimes getting dinner on the table is the last thing on your mind. With Summer quickly approaching, I know you would rather be sitting on the deck, taking a walk at the beach or even watching your child's baseball game.
What if you could serve your family a delicious meal, that they would love, in about 15 minutes? Are you in?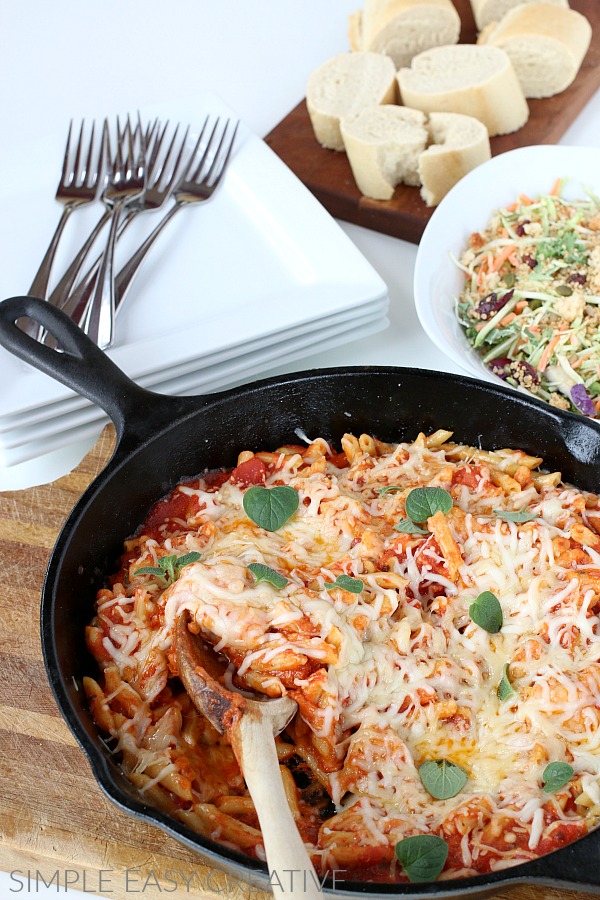 One of my main goals here is to help you get in and out of the kitchen fast, so you can spend more time with your family and on the things you love to do.
Creating special memories with your family doesn't mean you need to spend all day in the kitchen. This 60 seconds to perfect pasta will help!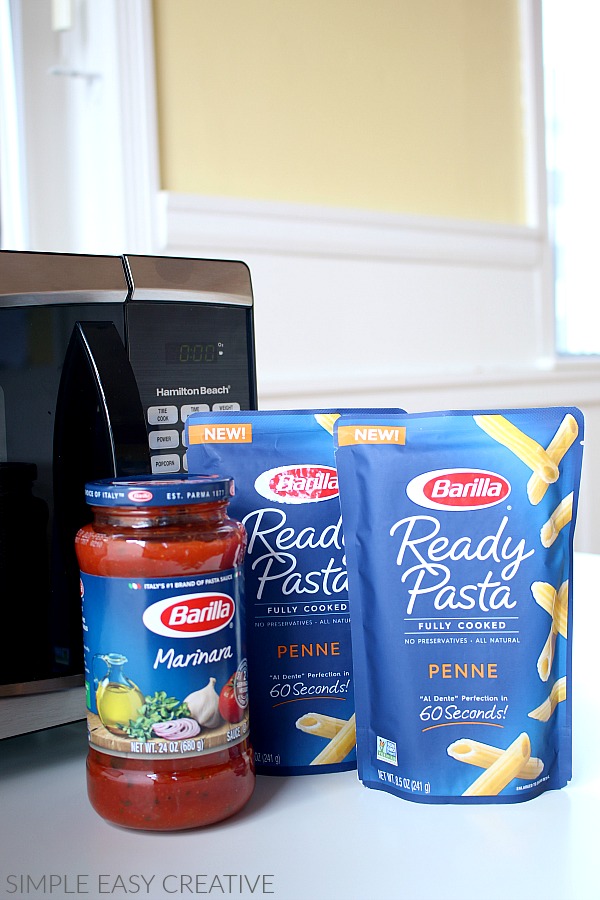 For this Weeknight Mostaccioli, simply cook the Barilla Ready Pasta in the microwave for 60 seconds, according to directions on the package, then add to the skillet, add the Barilla Marinara Sauce and heat through. After a few minutes, you can add the cheese. We like Mozzarella and Parmesan, but you can use your favorite cheese. Then heat until the cheese is melted.
You will have dinner on the table in a flash! And more time to do the activities your family loves.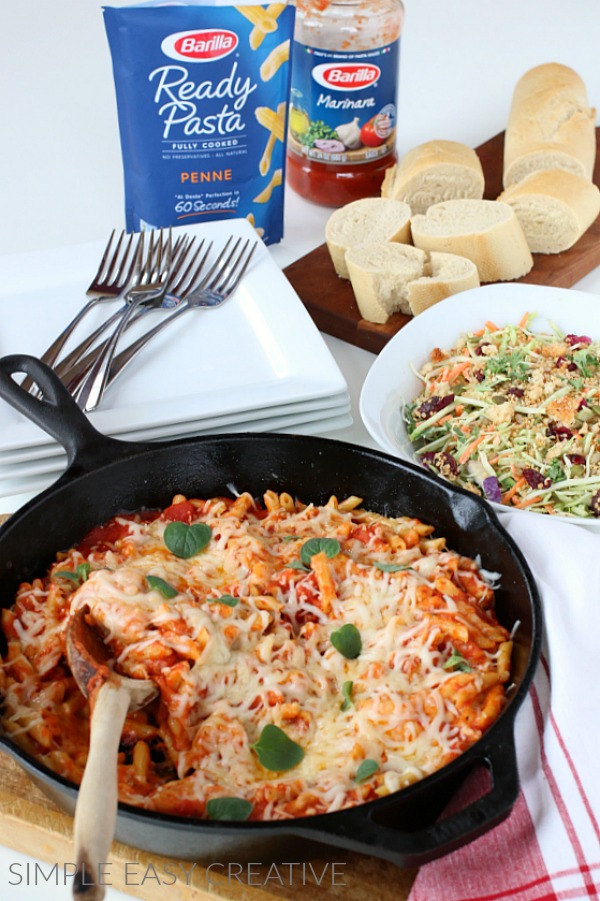 The new Barilla Ready Pasta is not only convenient, it's also Non-GMO and is made with three simple ingredients, sea salt, olive oil and pasta. You can cook it in the microwave and each package is two servings, making is super for lunches and snacks as well.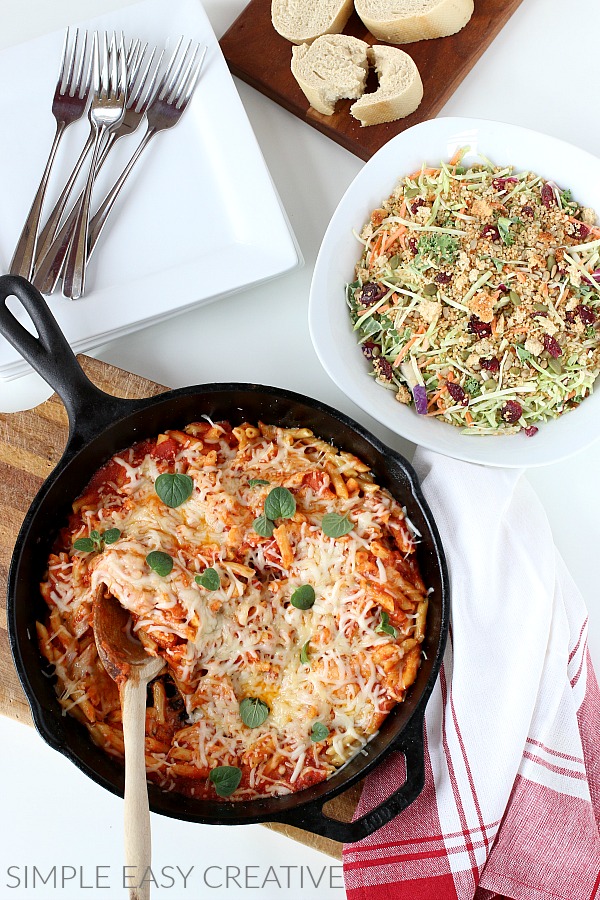 For this easy weeknight meal, we added a salad from Marketside at Walmart, it's all pre-cut and ready to use. And a loaf of Italian bread.
Interested in more inspirational Barilla recipes?  Click here to register for their weekly email newsletter.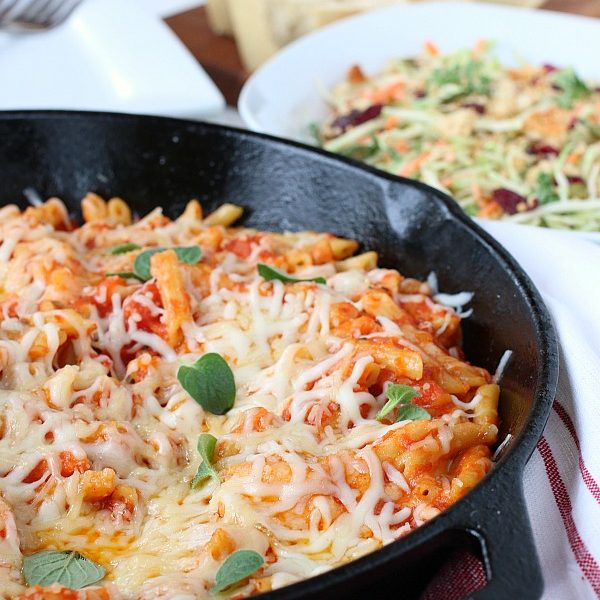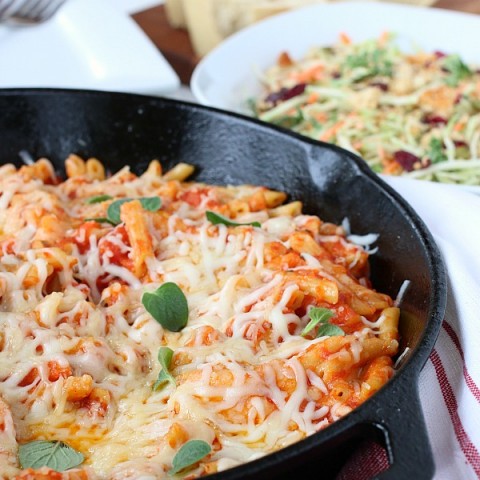 Weeknight Pasta
Dinner on the table in under 15 minutes
Ingredients
2 pouches Barilla Ready Pasta
1 jar Barilla Marinara Sauce
1/4 - 1/2 cup shredded Mozzarella Cheese
1/4 cup Parmesan Cheese
Instructions
Cook pasta in microwave according to directions on package
Heat skillet to medium heat
Add pasta to skillet
Add Barilla Marinara Sauce
Heat through
Add cheeses
Heat until melted
Serve immediately
Store leftovers in air tight container in refrigerator
Notes
You can also skip the skillet process and heat Mostaccioli in the microwave, add cheese, and heat until melted.