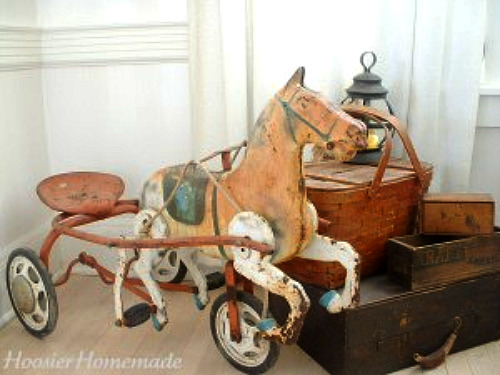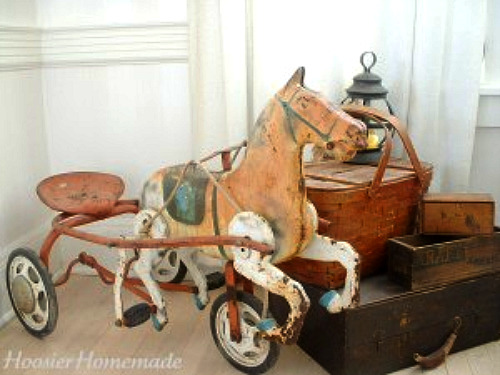 Inspiration…
Inspiration can come from many different places. My inspiration often comes from other bloggers and it's my hope that I inspire you.
I have been blogging for about year (more on that later), and I will have to admit that I knew what I wanted to share, what I wanted my focus to be, but it took me about 6 months to really pin point where I needed to be. And it wasn't until I went to Blissdom a couple weeks ago, that I realized exactly where I have been and where I want to go with Hoosier Homemade.
My passion, niche, as they say, is homemaking. I love sharing homemaking tips and hope that I will inspire other Women and Moms to be able to "make their house a home."
I have recently found several fabulous decorating bloggers, who share their passion for helping others decorate their homes, Melissa at The Inspired Room, Cindy at My Romantic Home, (to name a few)which is where I was inspired to give my Living Room a little makeover.
After decorating our Mantle for Valentine's Day and then St. Patrick's Day, I thought it was time to change the rest of the room around. I had been wanting to use some antique lanterns that I had found in the basement for quite awhile, but I wasn't really sure how I wanted to use them.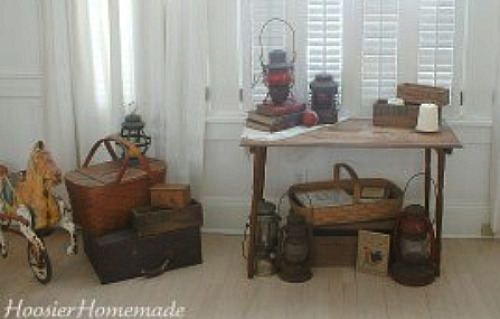 This is the finished makeover. But, since I really want to inspire you, let me teach you how I did it.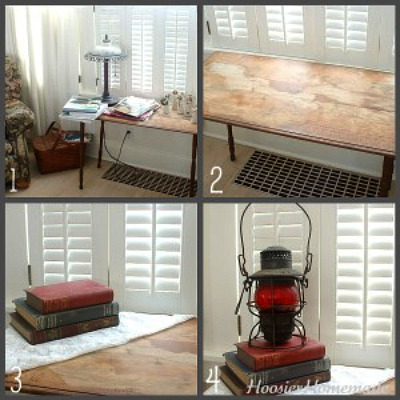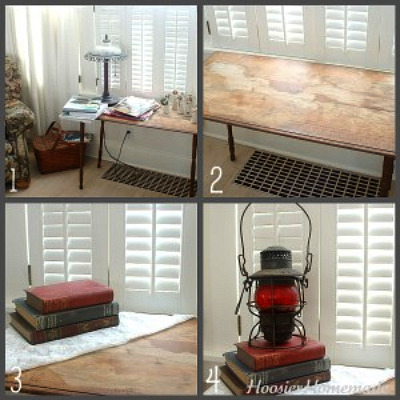 This is what the area looked like before I started, magazines and books everywhere, lamp and some angels on the table
Many people would think this table is trash, but to those that enjoy the antique, vintage look, it's very neat
I added some lace to soften the edges and a few "old" books
And a lantern, I liked this one the best because it's really different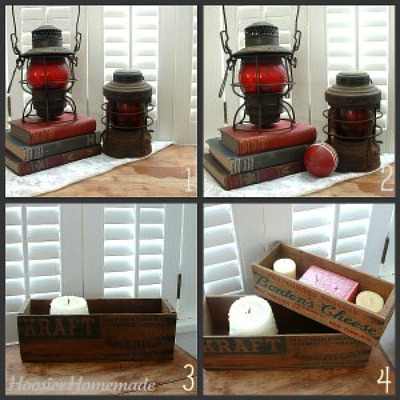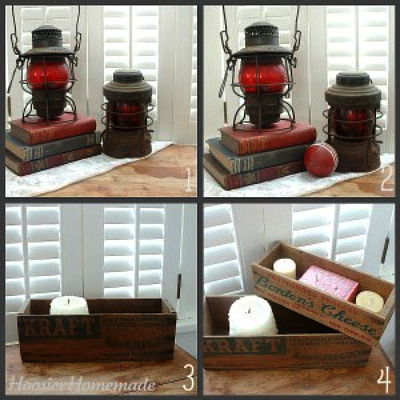 I added in the second lantern
And then a wooden ball, it's red to tie in the color of the lantern
I found these boxes in the basement too
And added some candles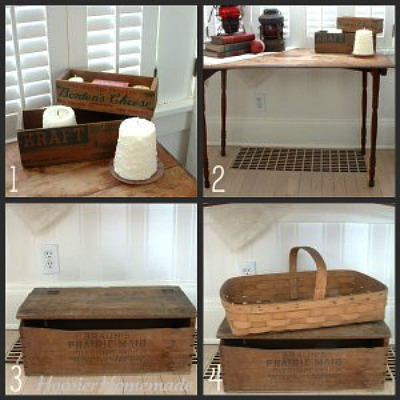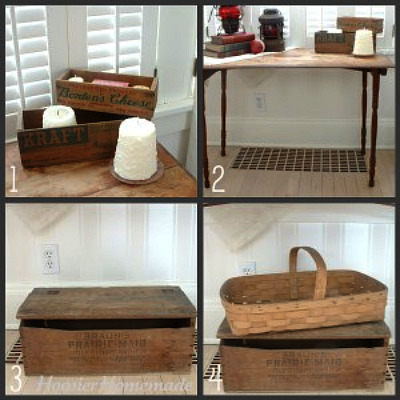 Another candle to the outside of the boxes
Then it was time to decorate under the table
I placed this box I found in the basement
And added a basket to hold some books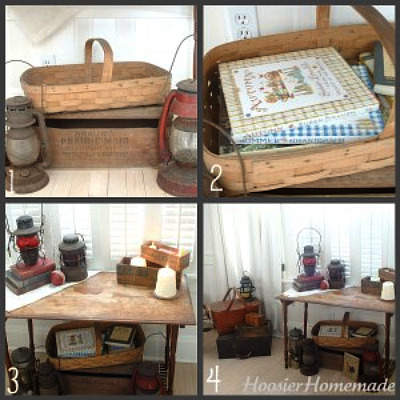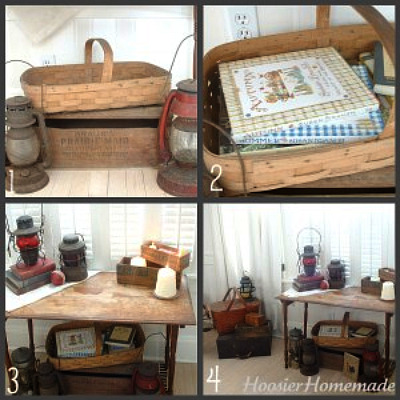 Some more lanterns
And some books in the basket, one of my favorite artist, Susan Branch.
I added some baskets and boxes to the side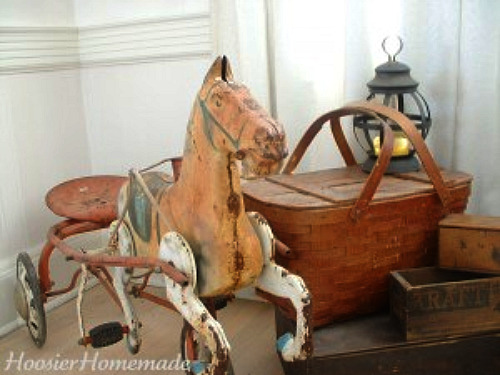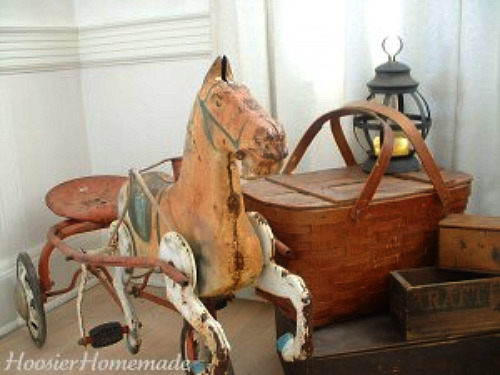 See this cool horse?  If you happen to know anything about it, I'd love to hear. The people that lived in the house before us, must have known I was coming, because they left all these great finds. And once again, I was excited to get a makeover I love without spending a dime 🙂
What inspires you?