Welcome to Cupcake Tuesday!   If you are new here, grab a cup of tea or a glass of milk and enjoy a cupcake!
Today is a very special day at our house! Our oldest son, Andrew, turns 19!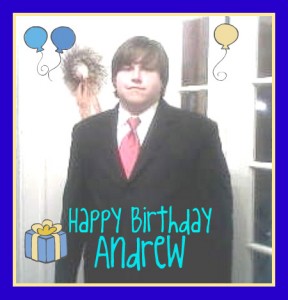 In honor of Andrew's birthday, I made him his favorite dinner!
Chicken Nuggets and Fries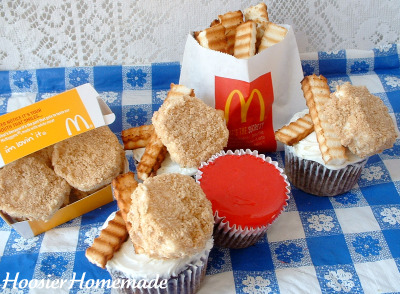 With a little dessert too! After seeing the fries in the new What's New Cupcake? book, I knew right away what I wanted to bake for Andrew's birthday.
They were really very easy too!
Happy Birthday, Andrew! We love you!
I stopped at McDonald's in our hometown, and the nice gals there gave me the empty containers to display in.
Disclaimer: McDonald's did not pay me to display their wrappers, but I did receive them for free.
Do you have questions about cupcake decorating that you have been wanting to ask? Head on over and leave us a comment.