Welcome to the first week in my Christmas series on Cupcake Tuesday. All month long, I will be sharing some cute, easy and very festive Christmas Cupcakes.
While I love to decorate cupcakes, I also want to make sure that they are quick and easy, especially at this time of year.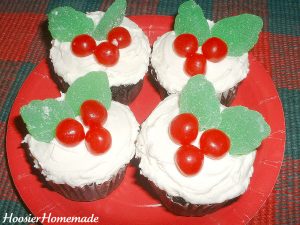 Today, I'm sharing some easy candy decorations. Start with any cupcake flavor you and your family enjoy. This is also a great project for the kids, keeping them busy for quite awhile.
I used green spearmint leaves, sour cherry balls, and large chewy Nerds.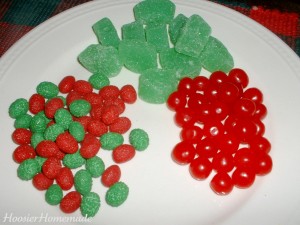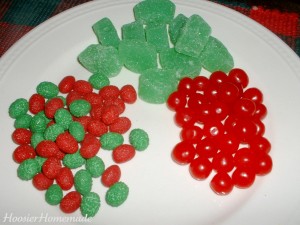 For the Holly Cupcakes, I cut a leaf in half and placed them toward the back of the cupcake, and then simply place 3 cherry balls in front to look like Holly.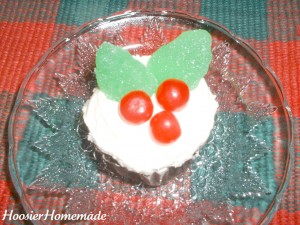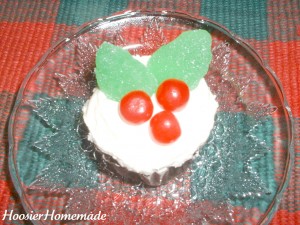 And for the rest of the cupcakes, I just added the red and green Nerds to the top. Very quick~ very easy 🙂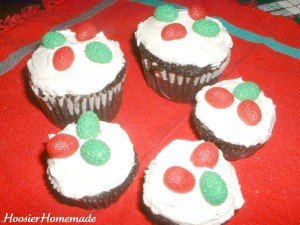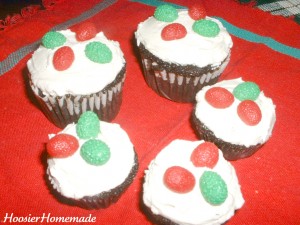 Most anywhere you shop, you can find candy in red and green. Buy several kinds and your kids will have tons of fun decorating.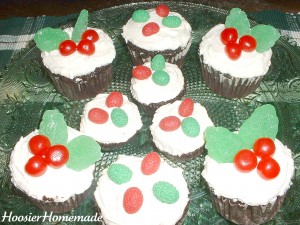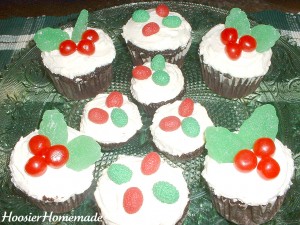 Now it's your turn! Please share your cupcake or muffin recipe!