Christmas is coming! Have you started making your to-do list? How about all of those homemade Christmas gifts you have been wanting to create? Today I have the most adorable Creative Gift Ideas for Christmas that your friends, co-workers, teachers, neighbors – really everyone on your list will love!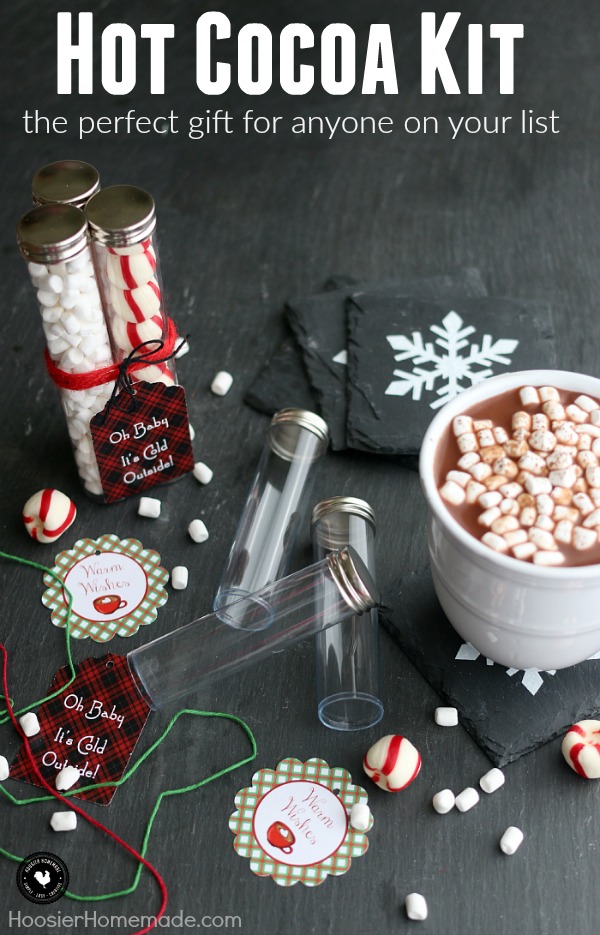 First, a little backstory on these Hot Cocoa Kits. Last year, I posted this idea in our 100 Days of Homemade Holiday Inspiration. I loved the idea and knew it would be fun to give as Christmas gifts. But…then it happened…it went crazy on Pinterest and Facebook. Which first of all is a great thing, BUT everyone wanted to know immediately where to find the tubes to make the kits. On the original post, she talked about the tubes but never said where she found them. So we hunted around and found them this year. You can find the tubes on Amazon.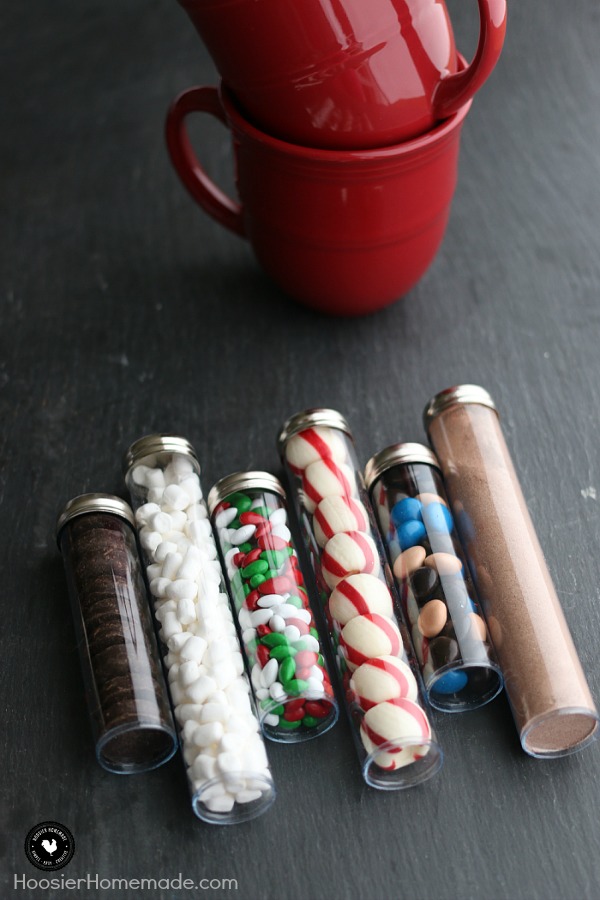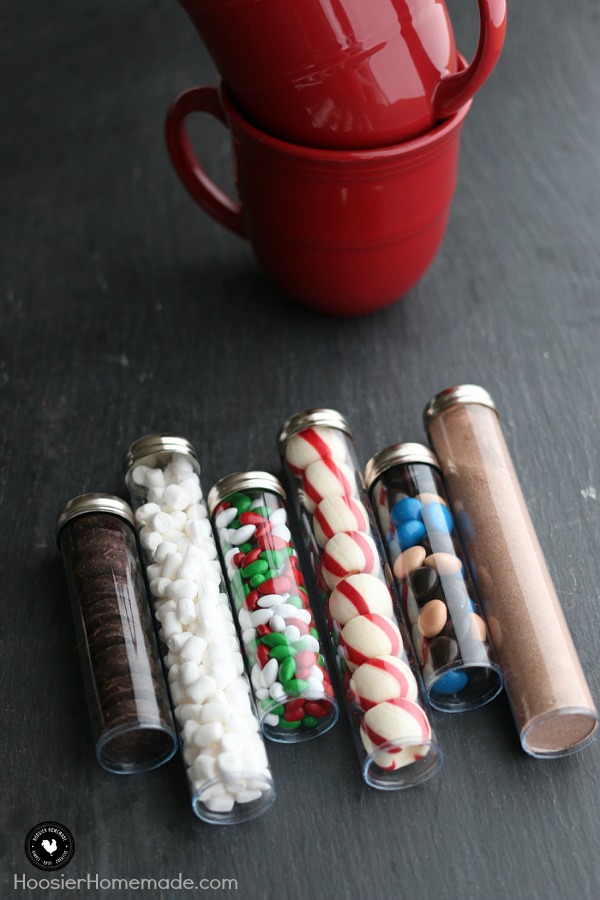 I couldn't be more excited with how they turned out. They make a darling Christmas gift, and depending on what you add to the tubes and how you decorate them, they are also around $5, making them an inexpensive homemade Hot Chocolate gift idea as well. So let's get started…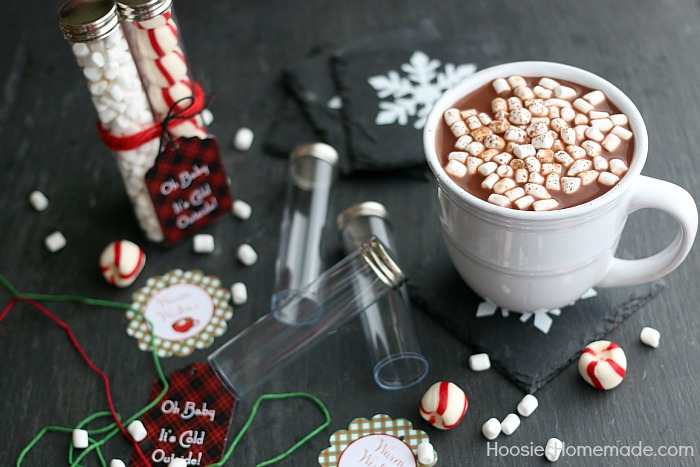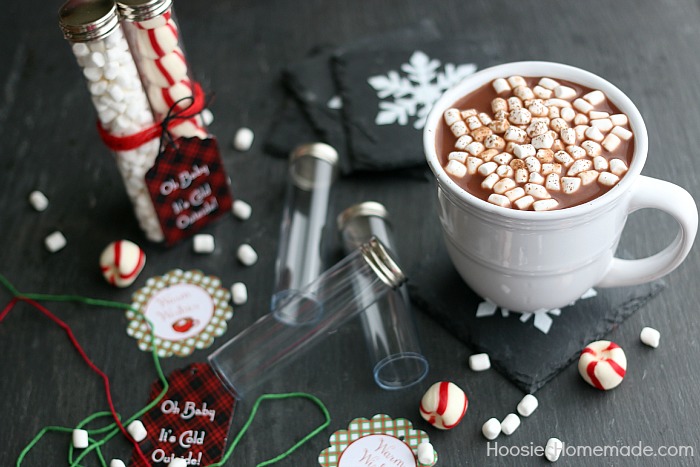 First, you need to find your supplies, here's what I used…
Hot Cocoa Kit Supplies
(links for supplies below)
Bottles or Tubes– you can purchase the tubes with metal caps like the original post on Amazon!
Glue or Glue Dots – I like using glue dots when working with small items, like attaching the ribbon, because then I don't burn my fingers with the hot glue gun, but you can certainly use that if you like.
Ribbon or Twine – anything you like, any size you like
Rubber Bands – you don't have to have these, but it did make it easier to hold the bottles together
You can grab everything you need to create your own Hot Cocoa Kit —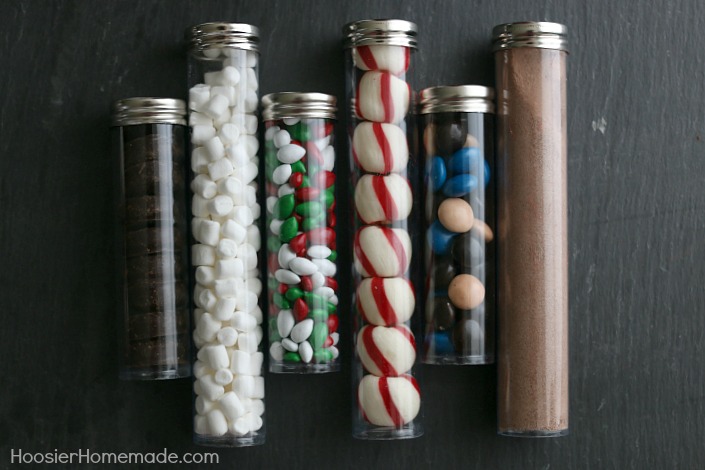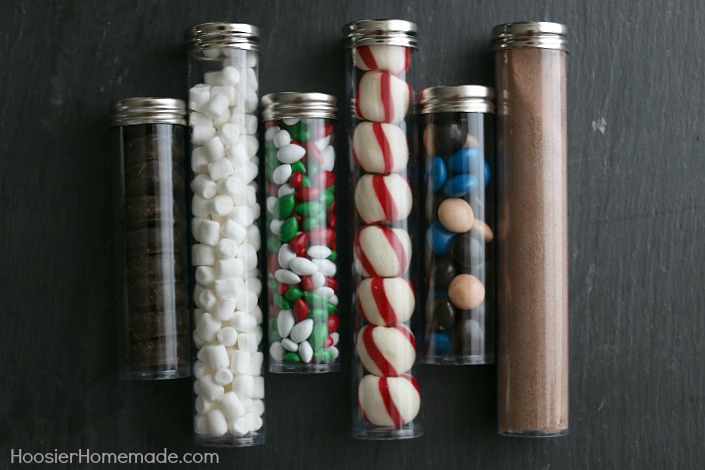 Next you will need to get ingredients to fill the bottles.
Hot Cocoa Kit Ingredients
Now it's time to fill the bottles. As noted in the comments, be sure to wash the bottles first, the dish washer is best so they are sterilized.  You can find the supplies here…