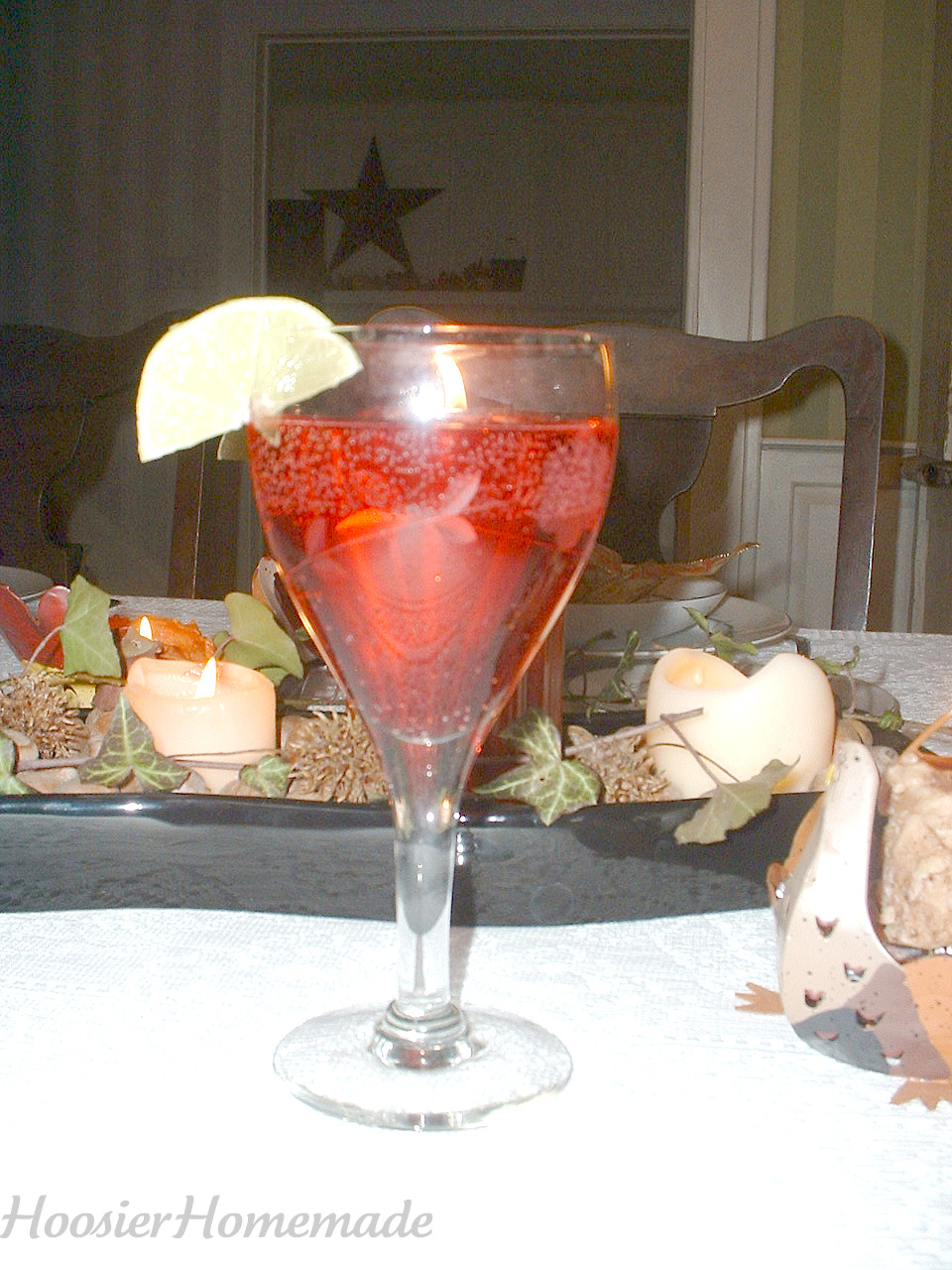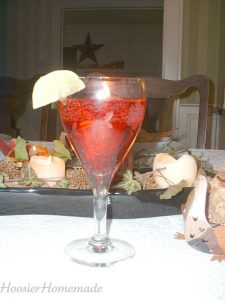 For this years Thanksgiving Dinner, I wanted to have a special drink. These Cranberry Spritzers were very festive, easy and flavorful.
Fill your glass half full with cranberry juice and add lemon-lime soda. I bought the juice at Aldi's and used Walmart brand of soda, also making them a frugal drink.
For garnish I added a sliced lime. You could also add some cranberries on a toothpick or skewer.
I saw on Sandra Lee's Semi-Homemade, she used a zester to peel a lime and make a curling garnish. I will have to admit either, I had the wrong tool, it was alot harder than she made it look or I simply couldn't do it. 🙂 But if you are handy with a zester, give it a try.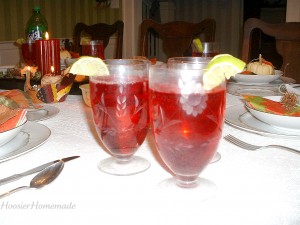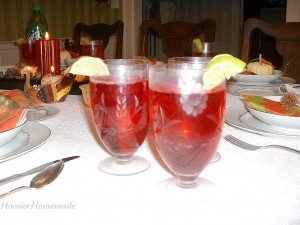 Update: I'm updating this post to include my Grandmothers Cranberry Bread recipe and joining in the fun at Flavor of the Month ~ Traditions at Bake at 350, because it wouldn't be the Holidays at our home without Cranberry Bread.