There are two very special foods in the life of a food blogger that really pack a punch…Blood Oranges and Meyer Lemons! I have been wanting to bake with these delicious fruits for quite awhile. After remembering how delicious the Lemon Drop Cookies were that I baked a couple years ago, I decided to use that recipe but make the curd with Blood Oranges and Meyer Lemons!
And do I have a treat for you! These Citrus Drop Cookies are A-mazing!! If you don't bake anything else this week, hurry to the store and grab the ingredients for these!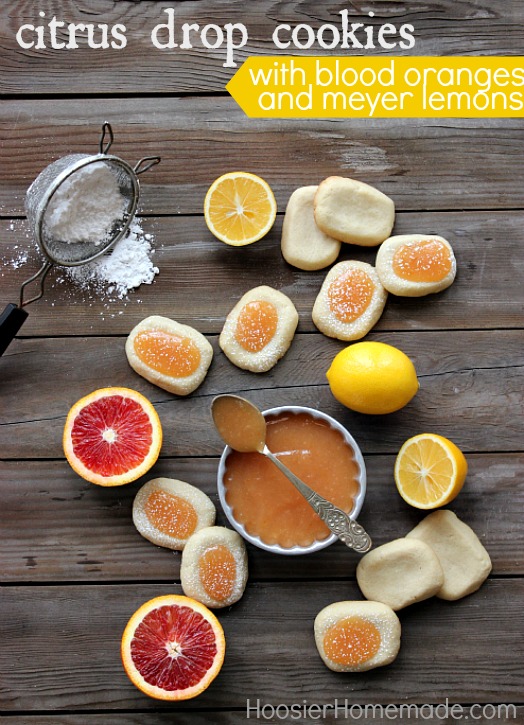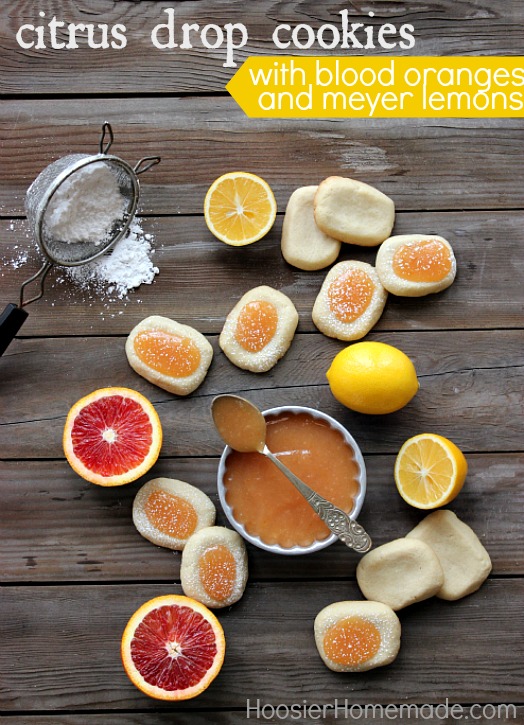 The cookie base is a very easy mixture, handles really well and bakes up beautifully! Each time I have used this recipe, I'm reminded of how great it is and wonder why I don't use it more often.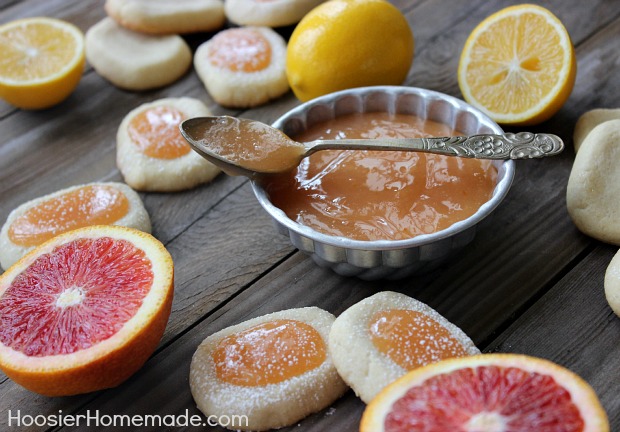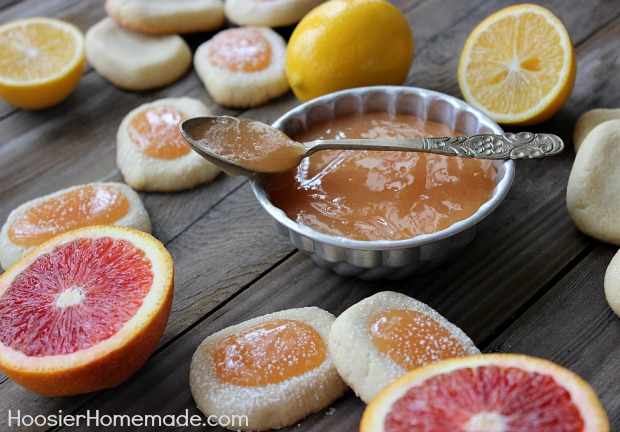 And the citrus speaks for itself…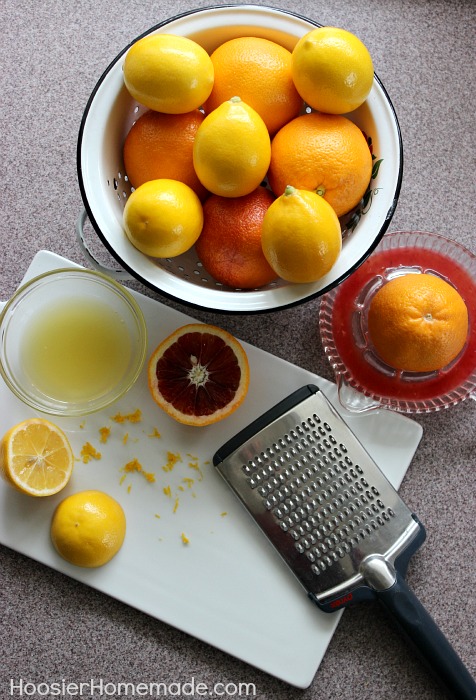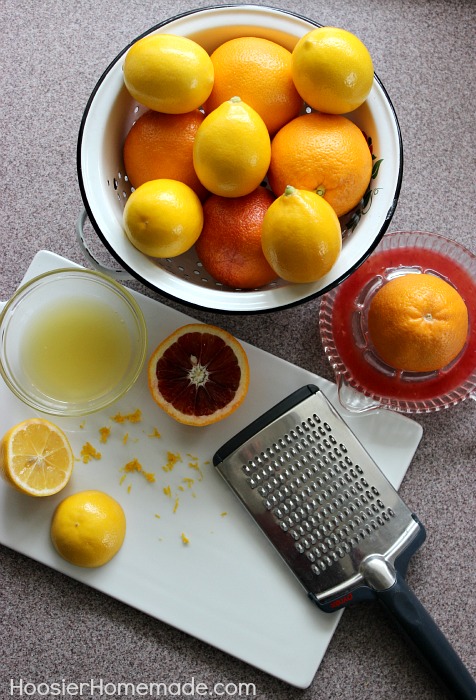 I thought you could only find the best citrus in the warm states, like California or Florida. Well, little did I know I there are many Citrus varieties available at Walmart.
Let's get baking…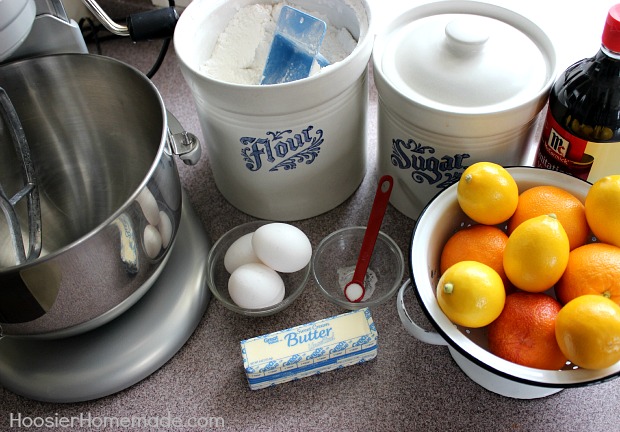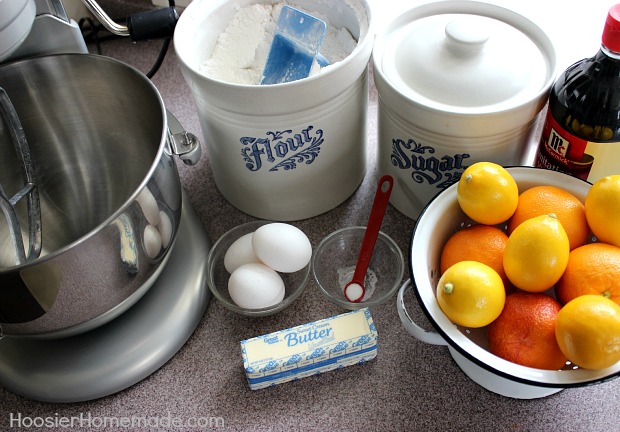 The Citrus Curd will take a little time to cook on the stove and you will also need to allow time for it to chill, but it's definitely worth the wait! The buttery, flaky cookie has only 6 ingredients…butter, sugar, egg yolk, vanilla, flour and salt. And the Citrus Curd has only 5 ingredients…Blood Oranges, Meyer Lemons, butter, eggs and sugar.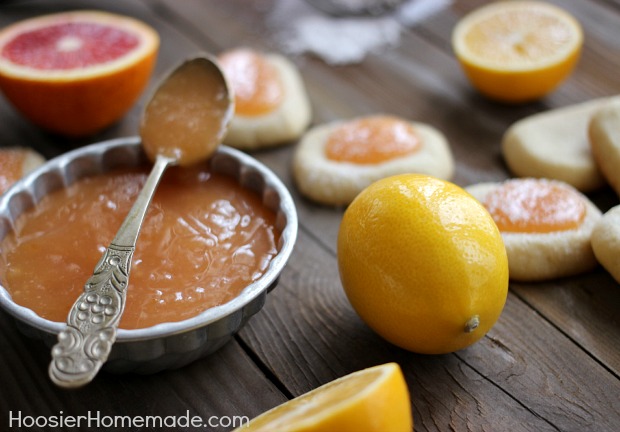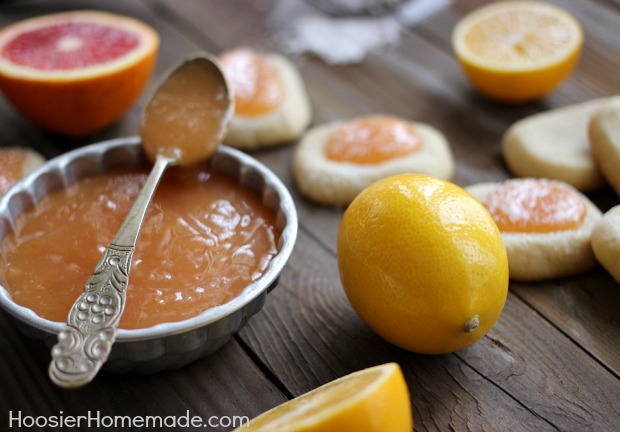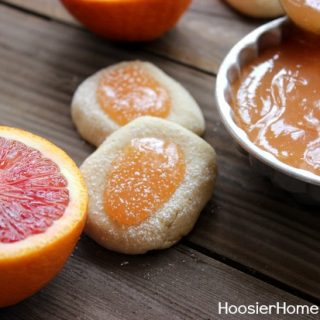 Citrus Drop Cookies
Flakey, buttery cookies with a burst of citrus flavor in the curd. Recipe from HoosierHomemade.com
Ingredients
Cookies
1 cup Butter, softened (real butter, not margarine)
1/2 cup Sugar
2 Egg Yolks
2 teaspoons Vanilla
2 1/2 cups Flour
1/2 teaspoon Salt
Citrus Curd
Juice & grated rind of 3 Meyer Lemons - about 1/4 cup
Juice & grated rind of 1 Blood Orange - about 1/4 cup
1 cup Sugar
2 eggs, beaten
2 Tablespoons Butter, melted
Instructions
Cookies
Preheat oven to 325 degrees and spray cookie sheet with cooking spray
Combine butter, sugar, egg yolk and vanilla in large bowl, beat until well mixed
Add flour and salt, beat well
Dough will form a ball
Roll cookies into balls, place on cookie sheet
For round cookies - Make indentation in center of each cookie with thumb or back of spoon.
For rectangle cookies - Flatten dough and form into rectangle, make indentation in center and mold the edges slightly
Bake for 12 – 15 minutes or until lightly golden.
Remove from cookie sheets and let cool.
Citrus Curd
When grating lemons and blood oranges, be careful not to get any white part, it's bitter.
Combine all ingredients in a small saucepan or double boiler on stove.
Simmer until thickened, about 15 minutes.
Chill on counter top about 10 minutes then place in fridge for about 1 hour or until curd is thick and chilled
Spoon a small amount of filling onto the cookie and sprinkle with a dusting of powdered sugar.
Notes
You can add about 1/4 teaspoon cornstarch to the curd if it's not thick enough, just remember to dissolve completely in liquid before adding it to the curd.
Curd can also be made with just lemons.
Cookies recipe can be cut in half, but you will have extra curd.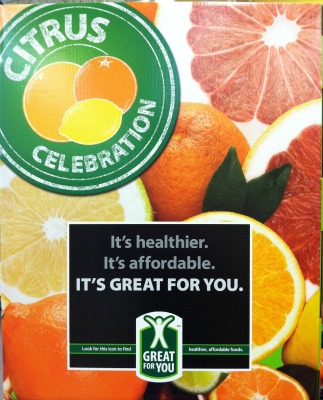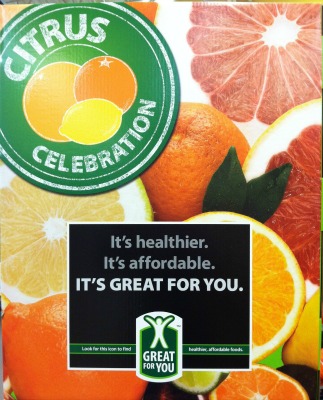 During the month of January, Walmart is hosting a Citrus Celebration. Look for these Citrus varieties at your local stores…
Moro Orange
Meyer Lemons
Plummelo
Minneaola Tangelo
Navel Orange
Cara Cara Navel Orange
Clementines
Grapefruit
Blood Orange
Persian Limes