Decorating our homes for the holidays is something we all look forward to every year. We go a little overboard in our house, in fact my husband and boys often steer me away from the Christmas trees since I already have 12 that I put up.
The Mantel is my favorite area to decorate though, last year we decorated a little different from our usual vintage, rustic style and brought in lots of white decorations for the Christmas Mantel.  Our theme for the holidays (and really the whole year) was Believe – so with that in mind, we decorated the Mantel to show our love for the season.
Welcome to Day 32 of our 100 Days of Homemade Holiday Inspiration!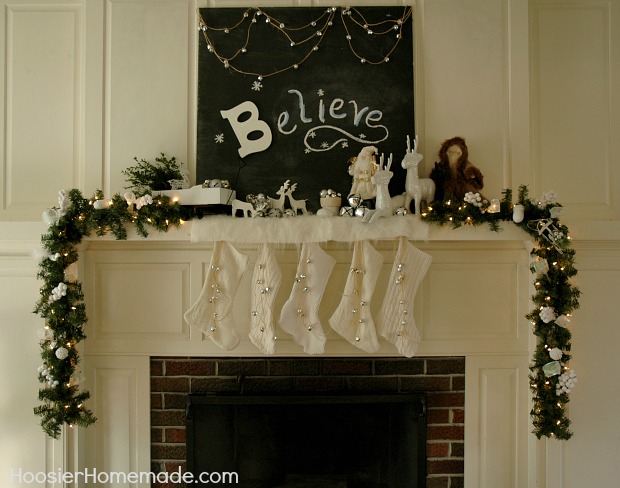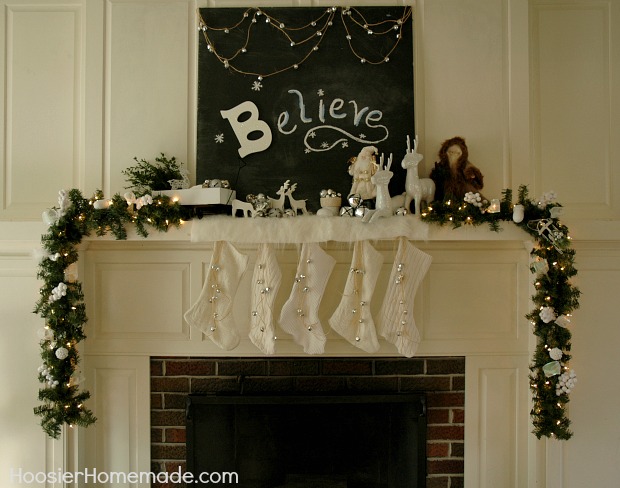 I love how the garland pops with all the white. And the Jingle Bells play an important part too, reminding us of the spirit of Christmas. Head on over to see more of the Christmas Mantel…
from HoosierHomemade.com