Well we did it! We baked, and created and shared for the whole month!! First we shared Flavored Cupcakes for the Holidays, then our Thanksgiving creations, next up were Christmas and lastly were New Year's Cupcakes!
A huge THANK YOU to all who entered!! We still have voting going on, so we don't have all the winners yet or an overall winner, but please vote and stop back to see who wins!!
Before we get started with the Cupcake Challenge, I have some cute little Christmas Ornament Cupcakes to share with you. I thought since many of us were putting our tree up and hanging ornaments, it would be a perfect time to share these with you.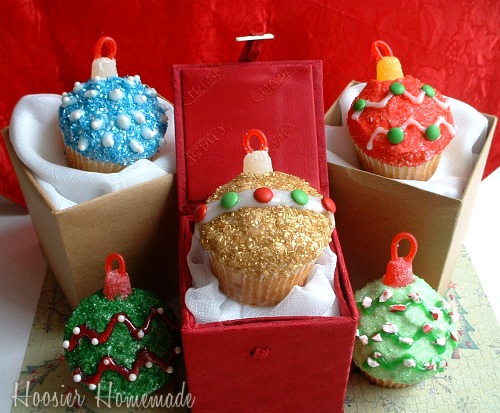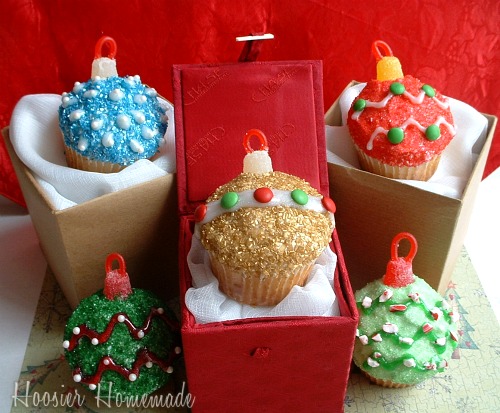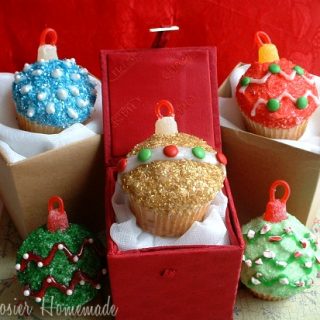 Christmas Ornament Cupcakes
Celebrate decking the halls this Christmas with these fun and festive Christmas Ornament Cupcakes from HoosierHomemade.com.
Ingredients
Cupcakes, baked and cooled
Assorted sprinkles and colored sugar…I used Wilton Blue and Gold Pearlized Sprinkles, Red , Green and Light Green Sugar, Sugar Pearls
White, Green and Red Wilton Sparkle Gel
Gumdrops
Red Pull-and-Peel Licorice
Mini M&M's
Crushed Candy Cane
Instructions
After your cupcakes have cooled, frost them.
Pour colored sugar into a bowl, and dip the sides, then using a spoon, sprinkle sugar over the top covering the entire cupcake.
For the hook, cut a small piece of licorice and with a toothpick carefully poke the licorice into the gumdrop.
Add a small dab of frosting to the gumdrop and apply it to the cupcake.
Then decorate with Sparkle Gels, frosting, and assorted candies.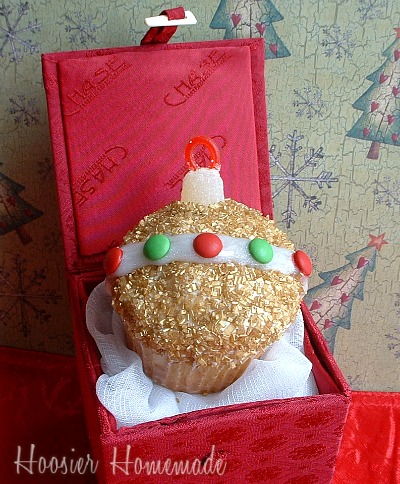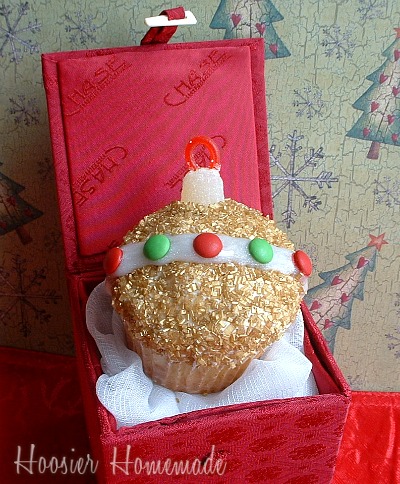 Again, Thank You to everyone who enter the Holiday Cupcake Challenge!!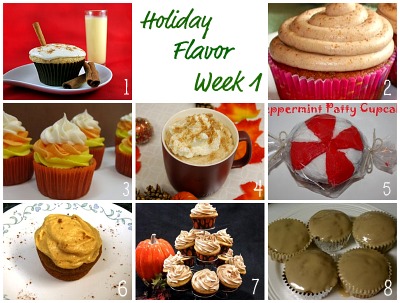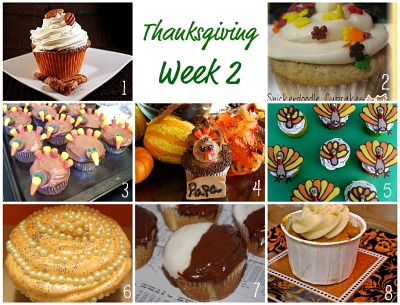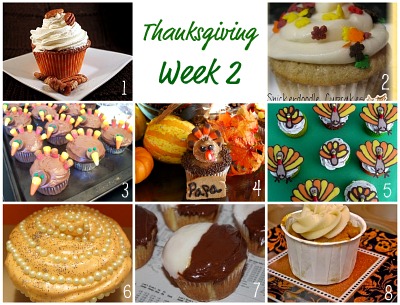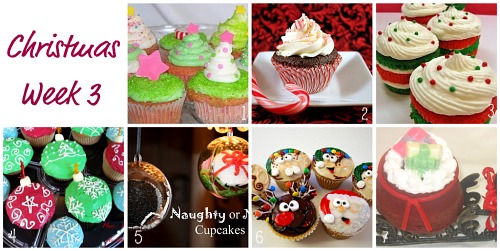 Winning the Christmas Cupcake Challenge with Pastel Christmas Cupcakes is Adventures in Saving
Chocolate Peppermint Cupcakes shared by Ingredients of a Twenty Something
Christmas Cupcakes shared by Sugar Swing
Christmas Ornament Cupcakes shared by Hun What's for Dinner
Naughty or Nice Cupcakes shared by From Glitter to Gumdrops
Santa's Crew shared by Mommy Topics
Santa's Bag Cupcakes shared by Susie's Homemade
Week #4 – New Year's and Christmas Cupcakes
Voting is open now…choose your favorite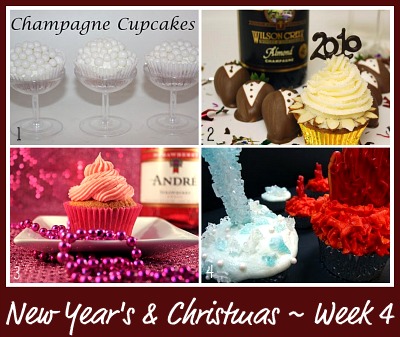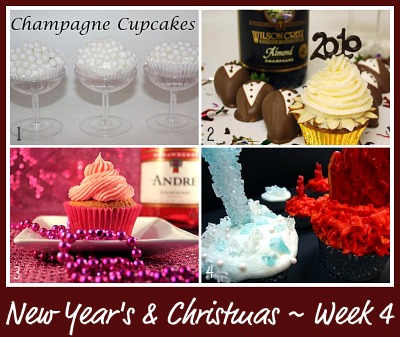 I'm adding this re-cap post, because the linky closed and the voting started before Mommy Topics was able to add her post. You can leave a vote for her in the comments section or email me and I'll add the vote. You can click on this picture or under Cupcake Tuesday linky you will see the entry.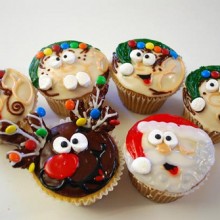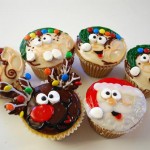 It's time to add your Re-cap post all of your entries,voting for an overall winner will begin next Tuesday. The winners will be chosen by you and your readers. So be sure to let me know!
I have also added a link for non-Challenge entries…please add your cupcakes there to share with everyone!