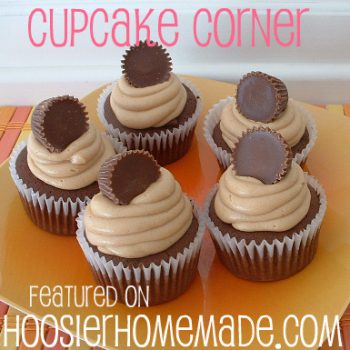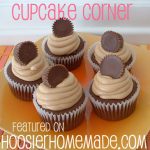 Welcome to Cupcake Corner! My little corner of the cupcake world!
Wow! I can hardly believe it's been a whole month since I've shared a Cupcake Corner edition. I apologize, I didn't even realize, the time goes so fast!  All week long we have been enjoy CHOCOLATE! And today is no different, except we are enjoying Chocolate Valentine Cupcakes!
What could be better…Chocolate Cupcakes for your Valentine!
First up are the Valentine Cupcakes that I shared yesterday in the Cupcake Chronicles Newsletter. A Hostess Cupcake Copycat with Marshmallow Filling, Chocolate Ganache and sweet sayings written on them.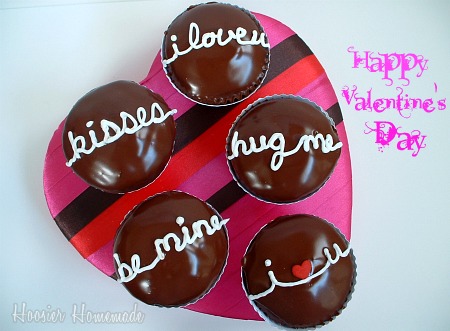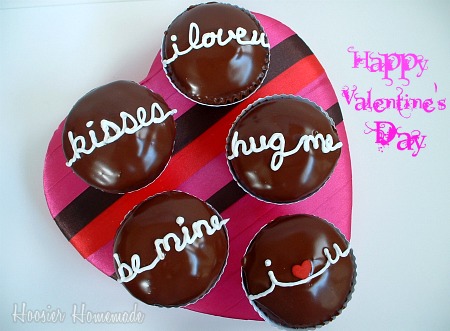 Here are a few I created last year…


Roses made with Candy Clay from Cupcake Chronicles Newsletter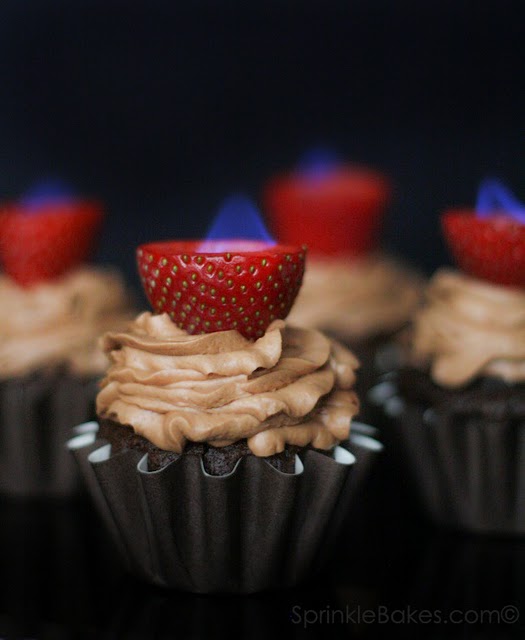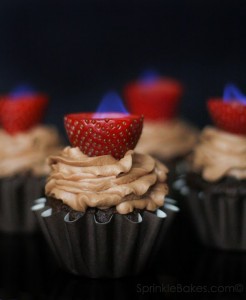 I think these Chocolate Cupcakes with Flaming Strawberries are amazing! Sprinkle Bakes shared them on her blog, if you've never been there, you are in for a treat!!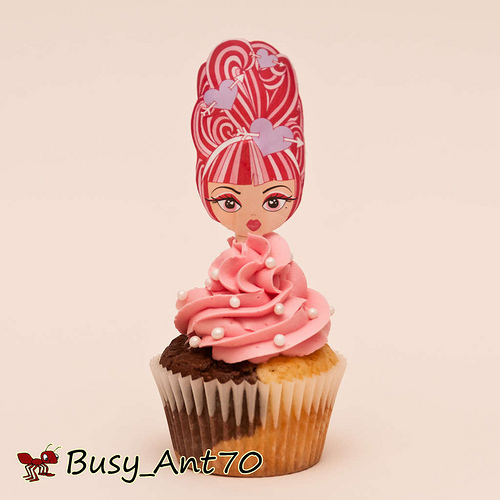 Well, these aren't ALL chocolate…but I just couldn't pass up these adorable cupcake toppers! The Gypsy Factory sells them on Etsy, they are printable and only $3.95…how cute!!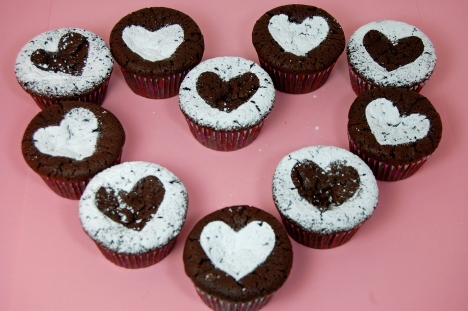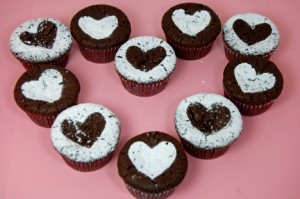 These Flourless Chocolate Cupcakes look delicious and easy too! Pennies on a Platter shared them.
As always…if you were featured on Cupcake Corner, shoot me an email and I'll send you the featured button.
Are you baking sweets for your sweetie? Maybe some Chocolate Valentine Cupcakes? Feel free to share a link with us!
Happy Valentine's Day!!