Chocolate Raspberry Sauce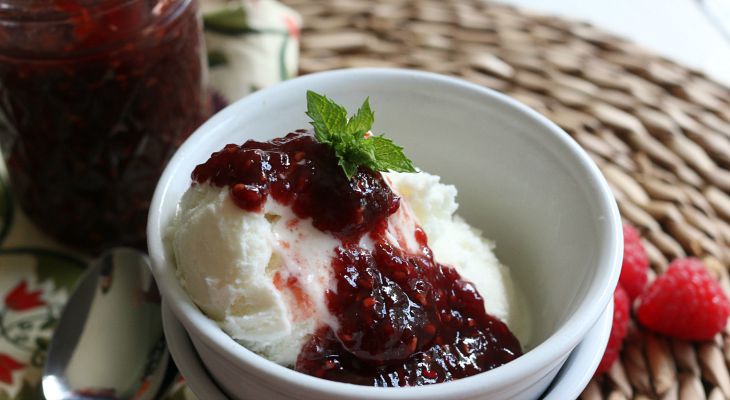 With only 5 ingredients, you can make your own Chocolate Raspberry Sauce. Delicious on Ice Cream, but also perfect for baking, filling cupcakes, over fruit and more!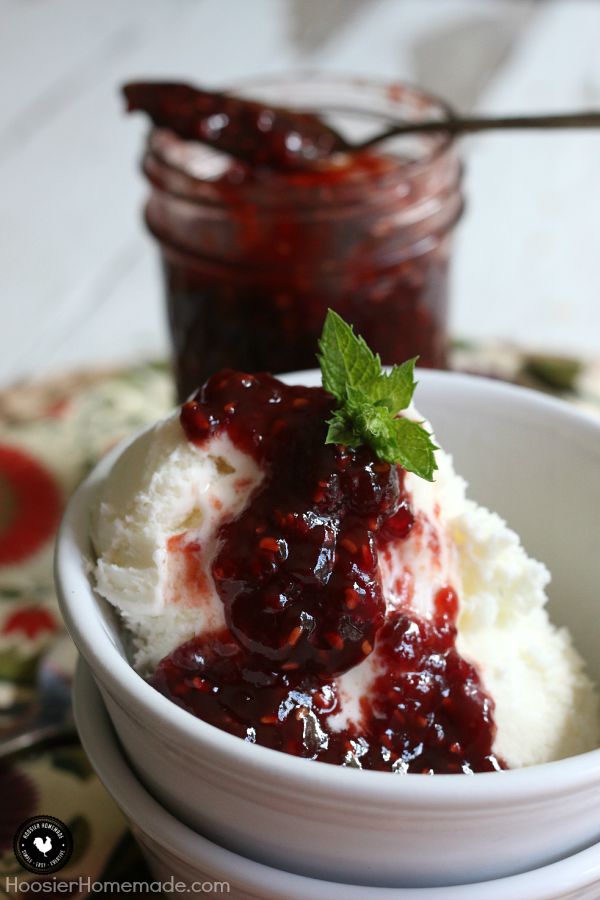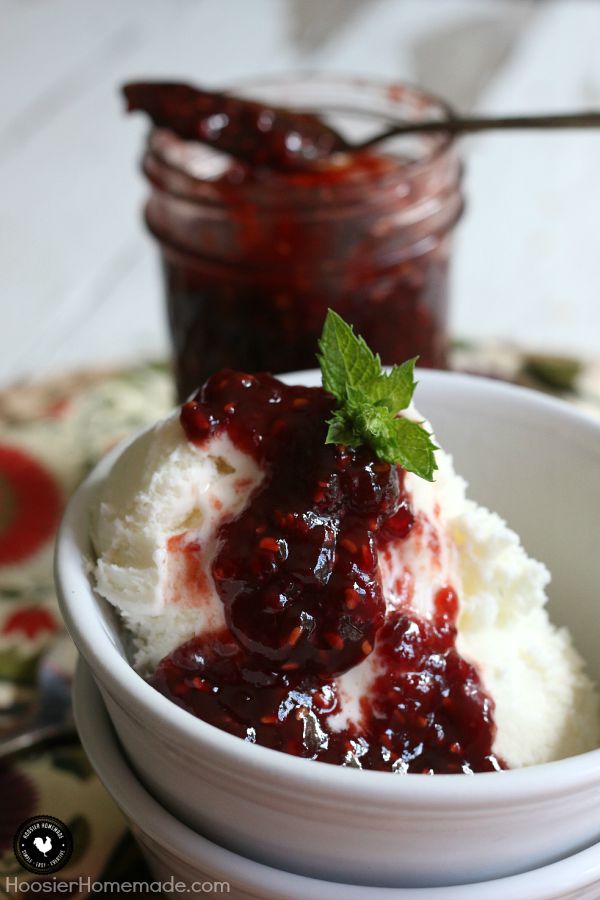 Last week I shared with you a fantastic new canning system that will rock your world and a recipe for Canned Italian Pasta Sauce. This week, we are sharing a luscious dessert topping – Chocolate Raspberry Sauce! It has only 5 ingredients, and yes it's simple and easy to can!
Growing up I watched and helped my Mom use the vegetables in the garden in her canning process. Back then though, it was an all day affair, and often times, several days. Now, it's much easier.
The FreshTech Automatic Home Canning System that we showed you last week is super easy. So this week we wanted to try another new appliance from Ball Canning, the BALL® FreshTech Electric Water Bath Canner and Multi-Cooker.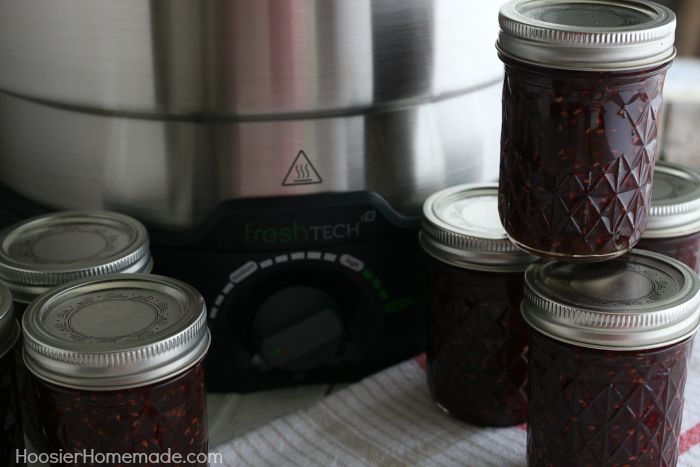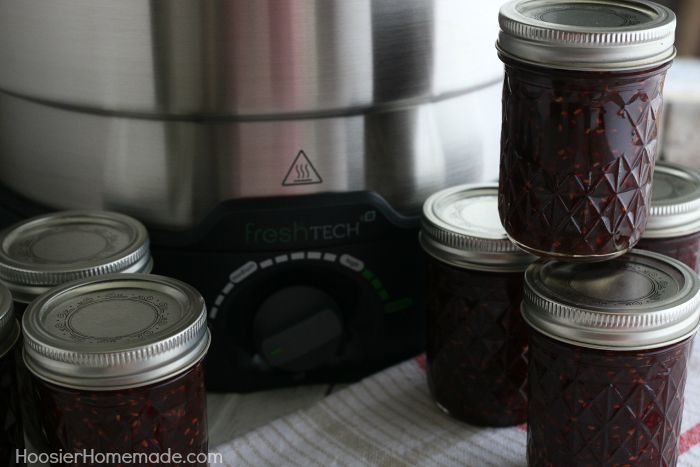 This brand new appliance is designed to free up your stove top during canning or cooking. It has a large 21-quart capacity that replaces most standard bath canners. When you aren't using it for canning, you can use it to steam or blanche vegetables, keep soups or drinks warm or cook large batches for parties.
I love when appliances help me and make my life so much easier!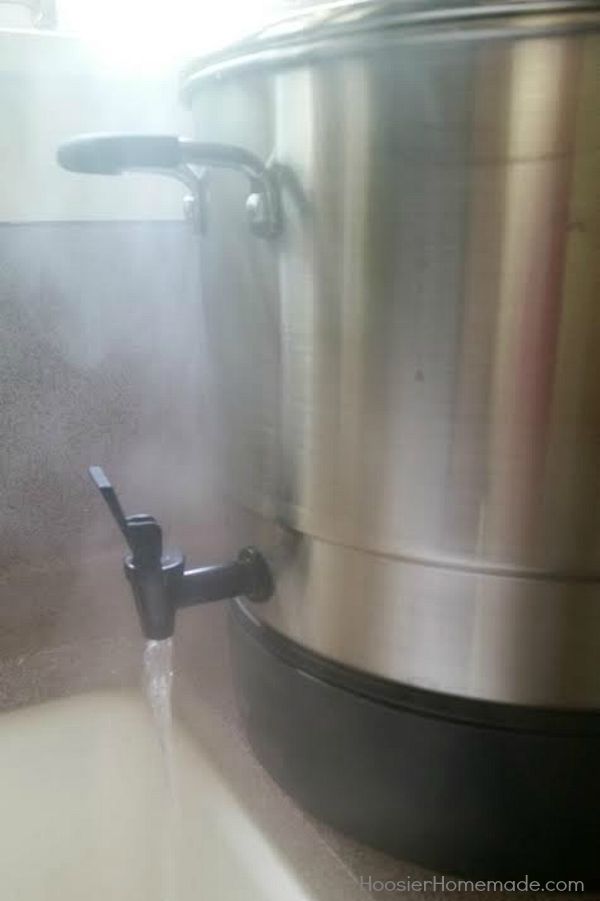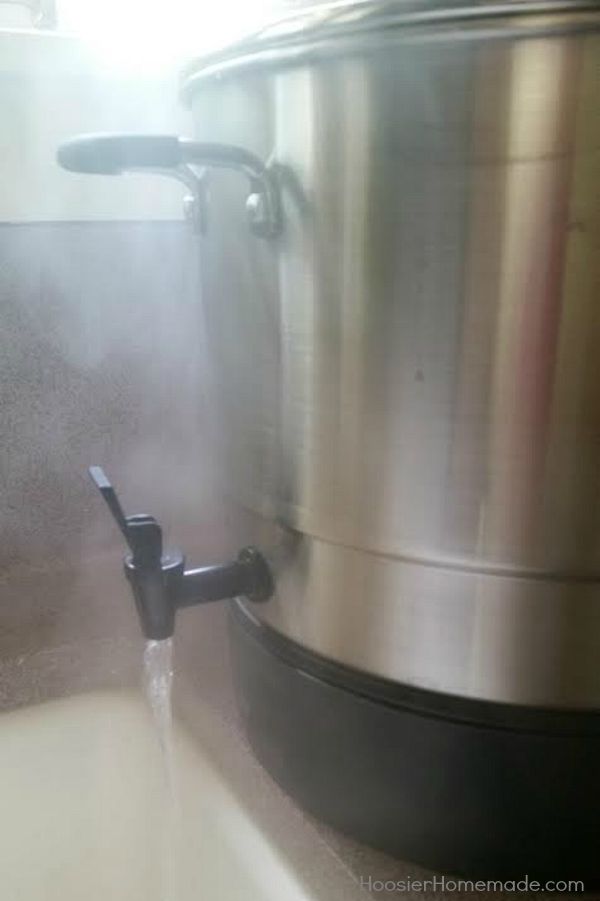 One of the features that I liked best is the spigot on the side of the pot. You position the FreshTech Electric Water Bath Canner and Multi-Cooker right over the sink and simply drain the water when you are done. No lifting the heavy container! This my friends, is genius!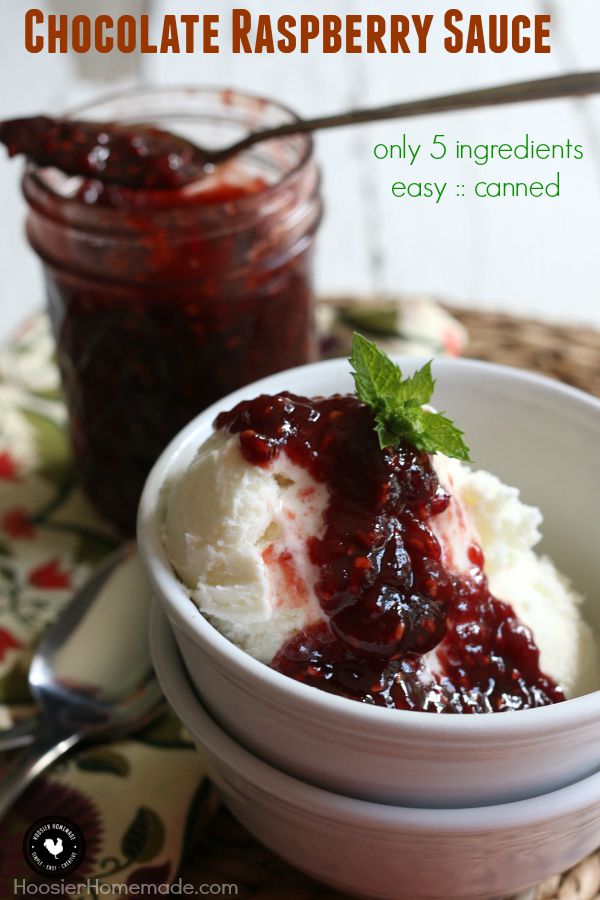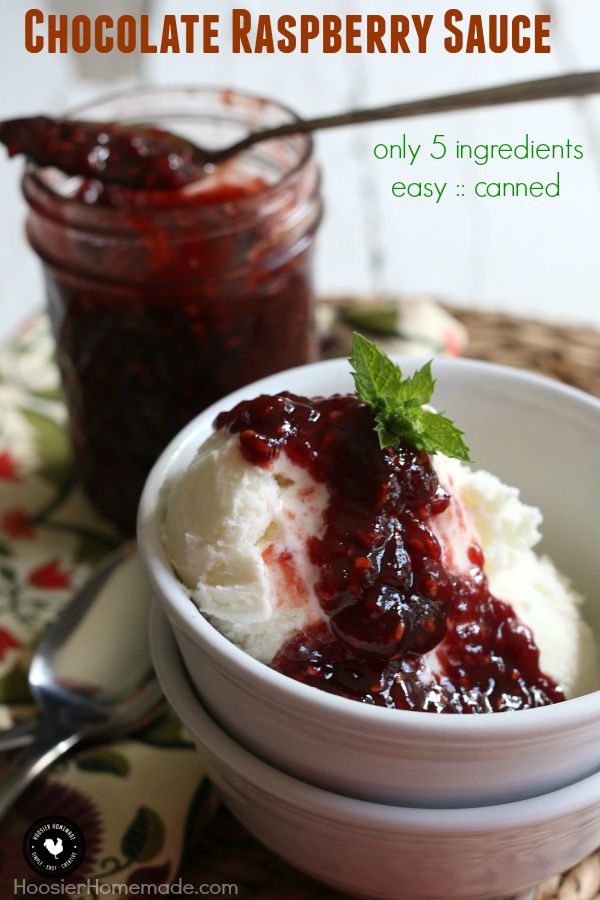 This Chocolate Raspberry Sauce has limitless possibilities. We enjoyed it over Ice Cream, but you could certainly add it to a dessert bar, fill a cupcake and top a cheesecake with it. With the holidays fast approaching, I love the idea of giving the jars of sauce as a gift, add it to a basket with some homemade cookies for an extra special surprise!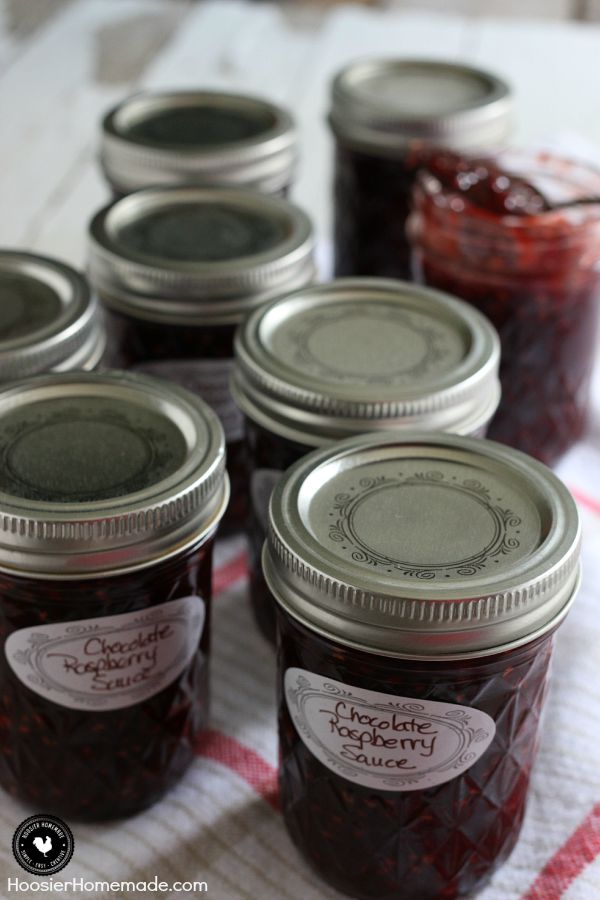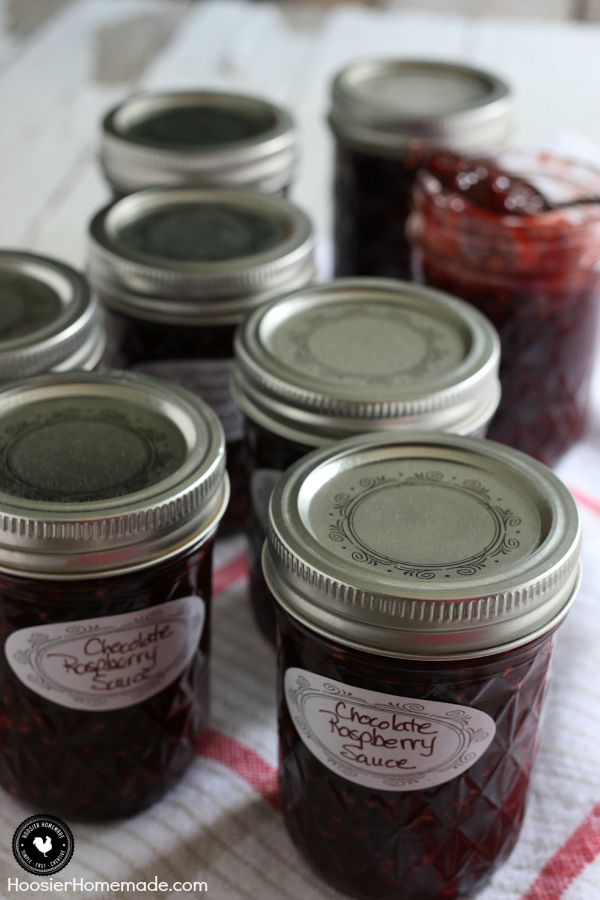 The original Chocolate Raspberry Sauce recipe is from FreshPreserving.com, and it has only 5 ingredients – Red Raspberries, Cocoa Powder, Sugar, Ball® RealFruit™ Classic Pectin and Lemon Juice.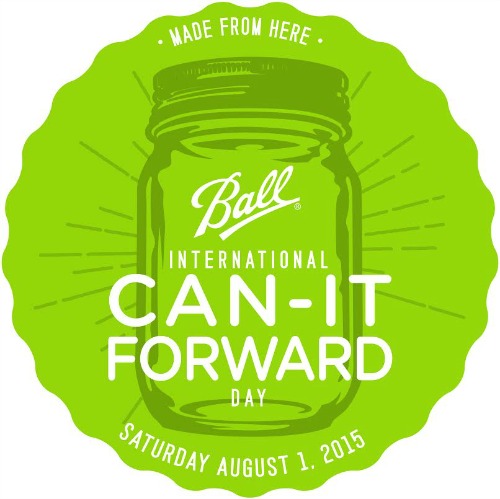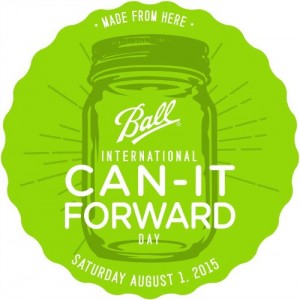 I am super excited to be one of the Can-it-Forward Day Ambassadors.
Join us on Saturday August 1st for International Can-It-Forward Day! Now in its 5th year, Can-It-Forward Day will broadcast live from the new state-of-the-art Jarden Home Brands headquarters in Fishers, Indiana, celebrating the joys of fresh preserving. To showcase the simplicity of home canning and spotlight "Made From Here" recipes.
Follow Ball Canning on Pinterest, Facebook, Twitter, and Instagram for more inspiration!