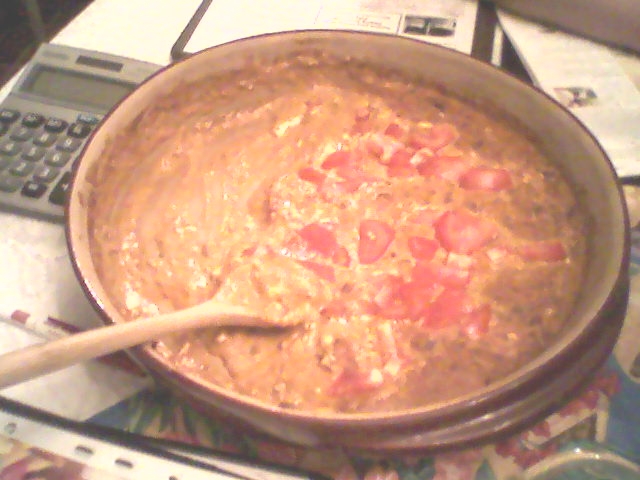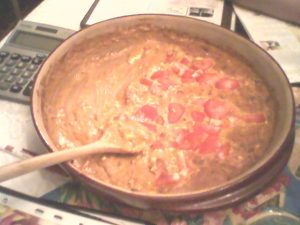 'Tis the season! Football that is! You can have this dip ready in about 10 minutes, how great is that?
My Father-In-Law will be visiting tomorrow, I plan on serving this along with sub sandwiches and Honey BBQ Chicken Wings before we head to my son's football game. And last weekend I served it with Southwestern Burgers.
Ingredients  (for a single amount, I usually at least double)
4 oz. Cream Cheese, softened
1 (15 oz) can Chili without bean  (I've made it with beans also)
1 t. Southwestern Seasoning (this is Pampered Chef, but you could easily substitute)
4 oz. Monterey Jack Cheese, shredded
1 garlic clove, pressed
1 small tomato, chopped
1 green onion, thinly sliced (I left these off)
1/4 c. pitted ripe olives, chopped (left these off too)
Sour Cream, optional
Directions
In a medium bowl, combine, chili, cream cheese and seasoning mix. Shred cheese into bowl, mix well.  Press garlic over chili mixture and mix well. Spread over bottom of 8″ Mini-Baker. Bake for 20-25 min. (I doubled the recipe and cooked it in the microwave for 5 min.) Chop tomato, olives and onion, sprinkle over top of chili mixture after baking. Serve with sour cream and tortilla chips or corn chips.
Be sure to stop back tomorrow and join in the first week of a six week long series, Frightful Fridays! Great Halloween Fun!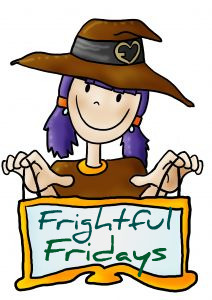 For more great blog carnivals, please visit:
~Family Recipe Fridays hosted by The Vanderbilt Wife