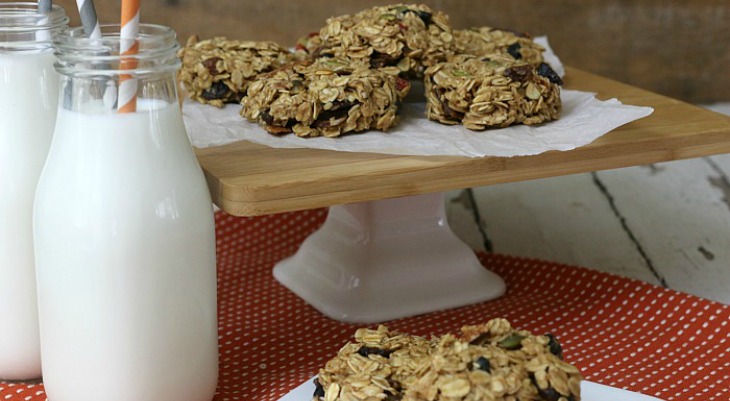 I don't know about you, but mornings are crazy at our house. My kids are almost grown, and they just want 5 more minutes of sleep. Then comes the rushing around, forgetting things, and scrambling to get out the door on time. We all know how important breakfast is, and these breakfast cookies are the perfect breakfast on those busy mornings.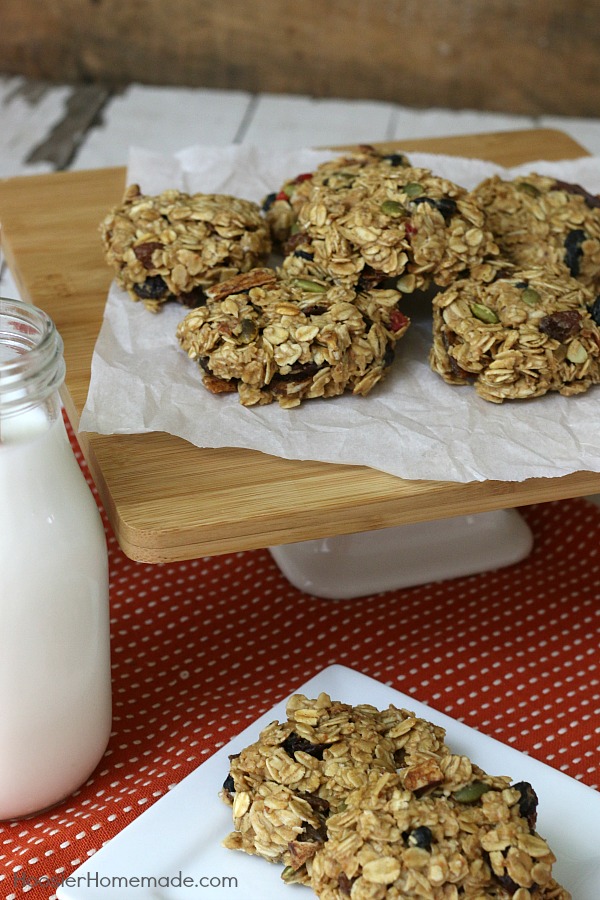 Breakfast is so important. Not only does it start up your metabolism, it keeps you full for the morning. One of my boys gets to school around 7:30 and doesn't eat lunch until almost 1:00! That is a really long time to focus. These breakfast cookies keep him full- and he can always throw an extra in his bag if he gets hungry.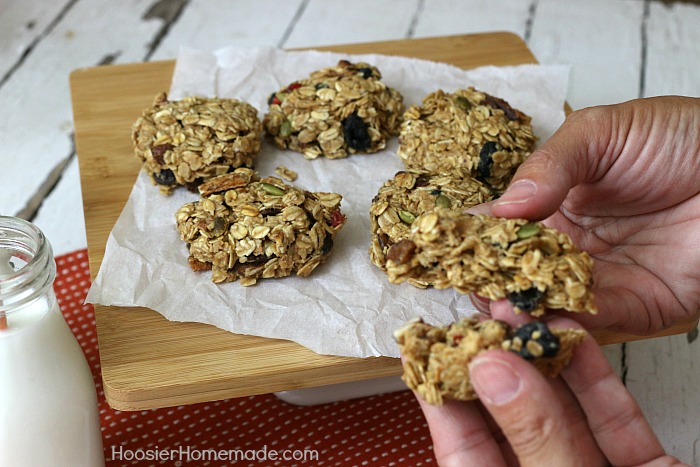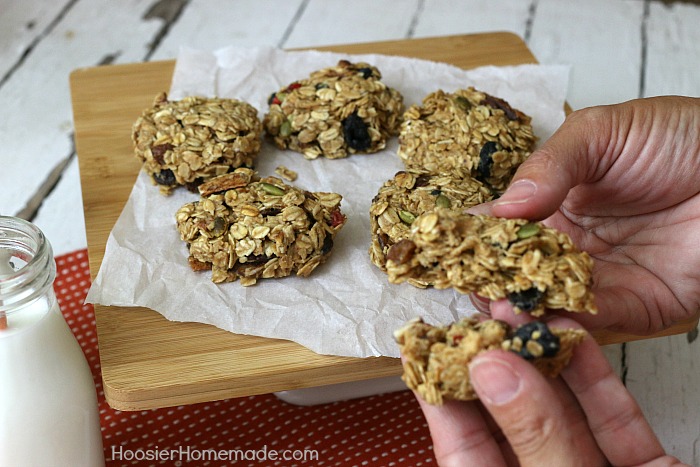 I usually make a big batch of these breakfast cookies on Sundays- they are quick and easy to make! I love not having to worry about breakfast for the rest of the week, and knowing I am helping my kids be the best students they can. No one can focus on math when their stomach is grumbling!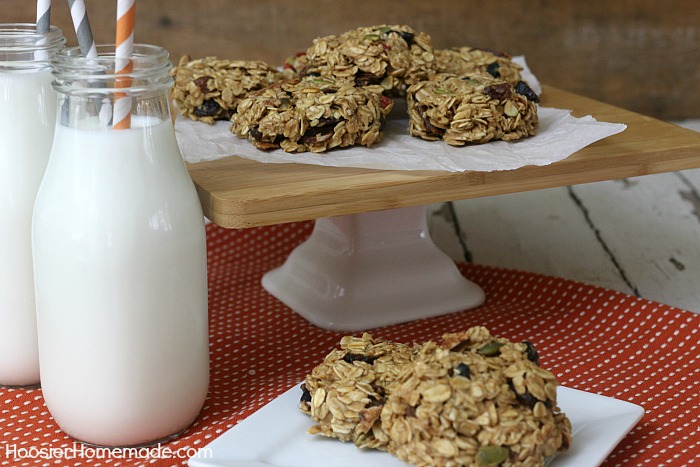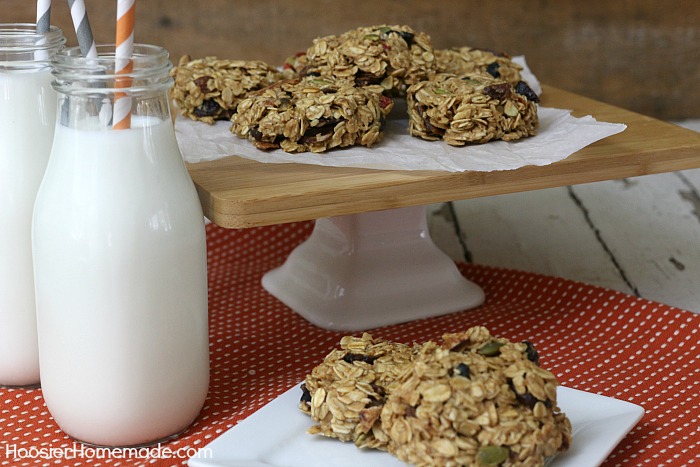 If I try to give my boys the same breakfast every week, they get sick of it, and start throwing it in the trash! Luckily, Made in Nature Supersnacks™ has a lot of different flavors to keep these breakfast bars interesting. This recipe would work with any of the dried fruit- mangoes, goji berries, golden pineapple- there are so many to choose from! To add extra crunch, I used the Vietnamese Cinnamon Swirl Toasted Coconut Chips, but they also have other flavors like Italian Espresso- you can see them all here- that would be great. And the best part? All of these Made in Nature snacks are at Walmart for $3.98! All Made in Nature products are made with the highest quality ingredients, are Certified Organic, and are Non-GMO project verified.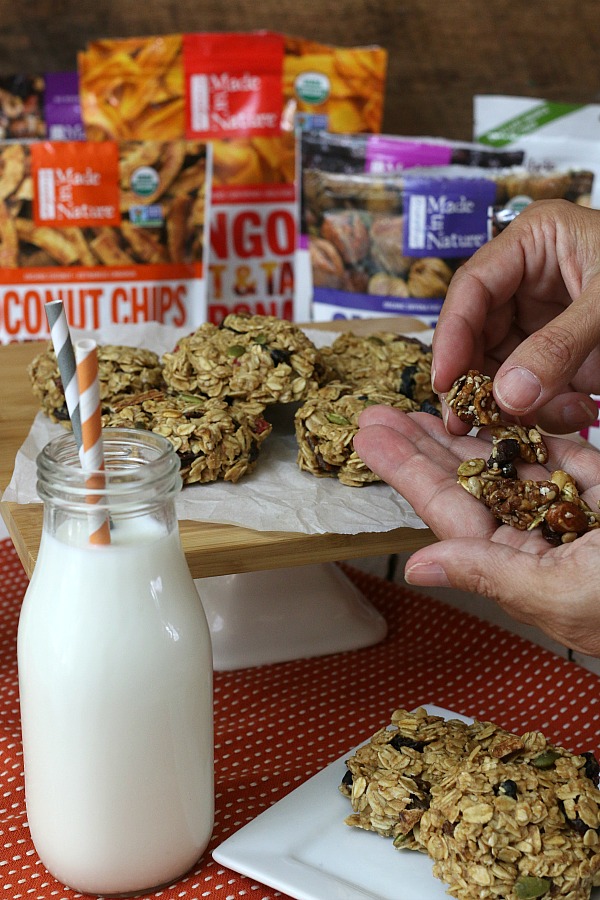 I also made sure to grab a few extra bags and Kale Chips (only $4.98!) to have for snacks in the afternoon. My kids are incapable of waiting for dinner- they must have a snack after school! Having healthy options in the house makes me feel better about the snacking.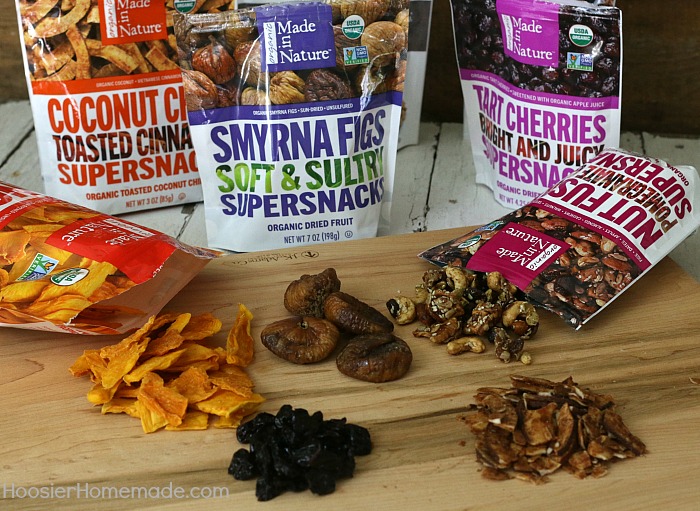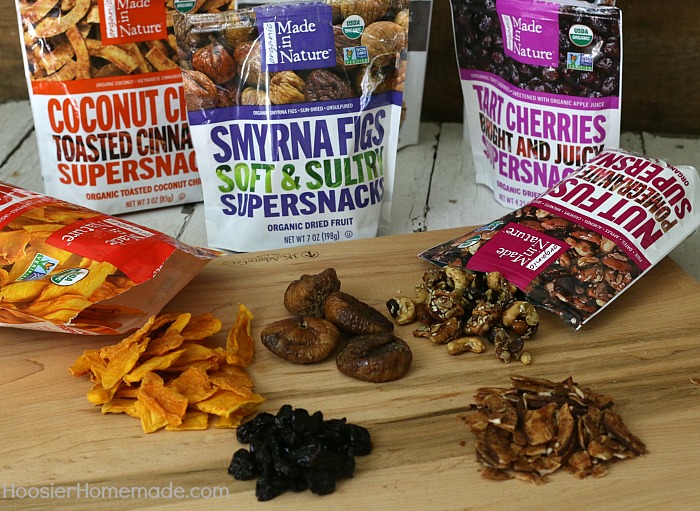 Have you made any breakfast cookies? You should definitely give them a try- they are portable, easy to eat, and so good! What are your go to breakfast choices for your kids?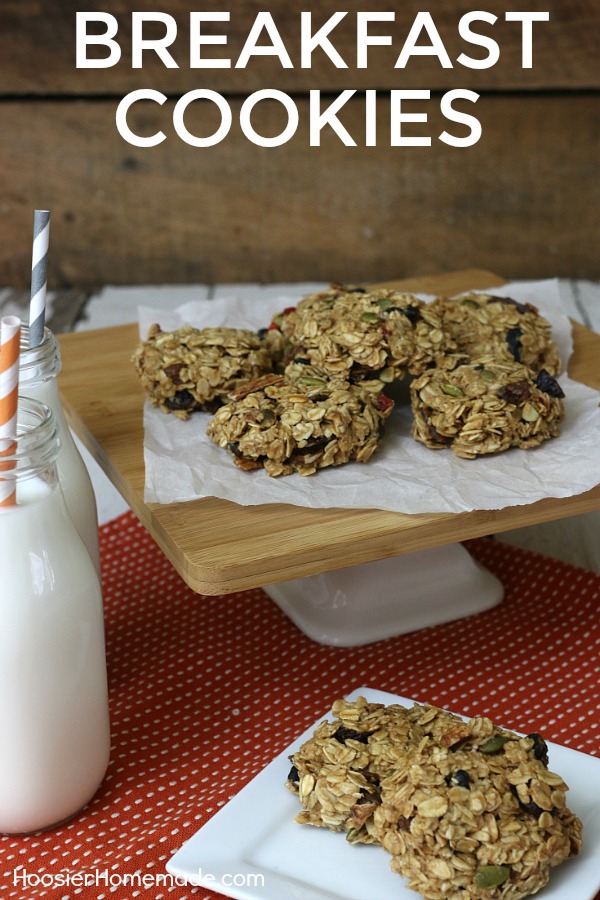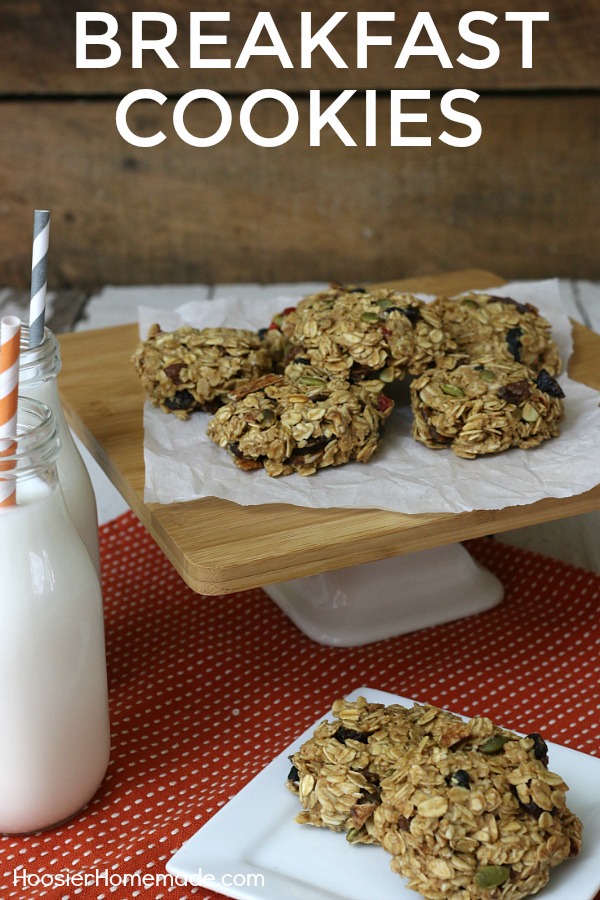 Follow Made in Nature on Pinterest, Instagram, Facebook and Twitter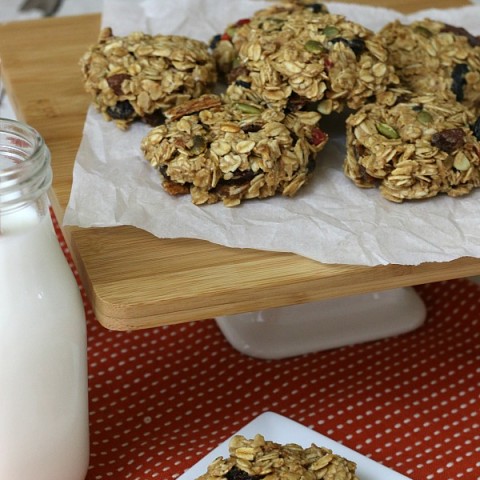 Breakfast Cookies
Whip up a batch or two and have them ready for the busy mornings! Pack them in lunches, enjoy as an afternoon snack or while you are relaxing in the evening!
Ingredients
3 cup oats - old fashioned oats, not quick cooking
1/4 cup brown sugar, packed
1/4 cup butter
1/4 cup honey
1 teaspoon vanilla extract
1/4 teaspoon salt
1 cup Made in Nature Supersnacks - your choice, I used Super Berry
1/2 cup Made in Nature Supersnacks Toasted Cinnamon Coconut Chips
1/2 cup Peanut Butter
Instructions
Preheat oven to 350 degrees
Line a cookie sheet with parchment paper
Spread oats onto cookie sheet
Bake for 6-8 minutes until lightly golden brown
Remove from oven and allow to cool on a wire rack
In a small saucepan on the stove, combine brown sugar, butter, honey, vanilla and salt
Heat and stir until butter is melted and sugar is dissolved. The mixture will begin to bubble on the sides of the pan.
Remove from heat, pour into large bowl and cool about 15 minutes
Pour oats into wet mixture and stir until well combined
Add Made in Nature Supersnacks
Stir until combined
Add peanut butter and stir to combine
Using a large ice cream scoop, form balls of mixture and gently press together ingredients to form ball.
Place on cookie sheet lined with parchment paper or wax paper
Gently press cookie down until flat on top
Place in refrigerator at least 2 hours to chill and set
Store leftovers in airtight container in the fridge or on the counter