Bissell Deep Clean Premier Review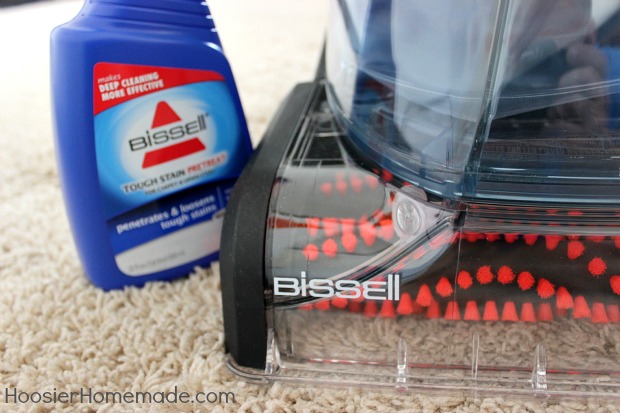 There once was a beautiful home, that a very happy family lived in. The youngest and middle son shared a bedroom for several years, but during that time, the carpet, which happens to be tan colored, was never cleaned!
Then one day, arriving on the homes doorstep was the Bissell Deep Clean Premier. The bedroom carpet was so happy…and so was the lady of the house!
The lady of the house put the man of the house straight to work on cleaning the carpet, which by the way is now their bedroom after moving both of the sons into other bedrooms.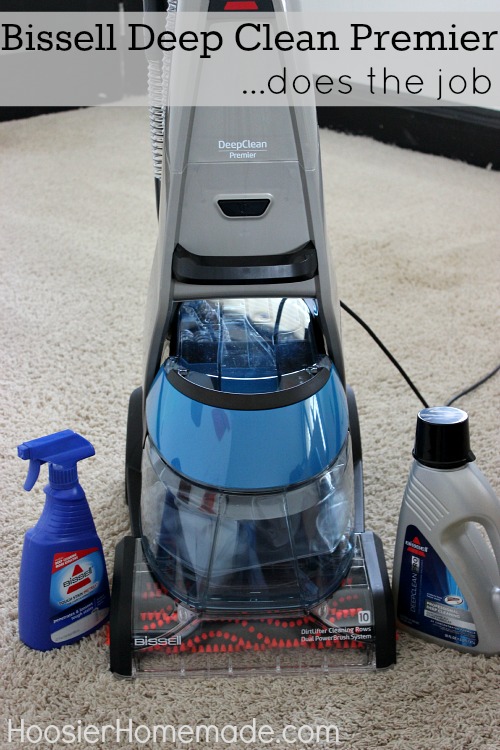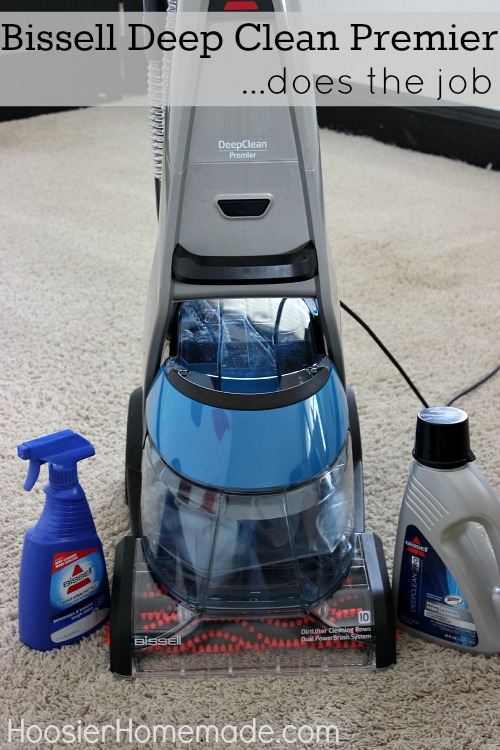 Let me show you what several years of not cleaning the carpet and the life of 2 boys looks like…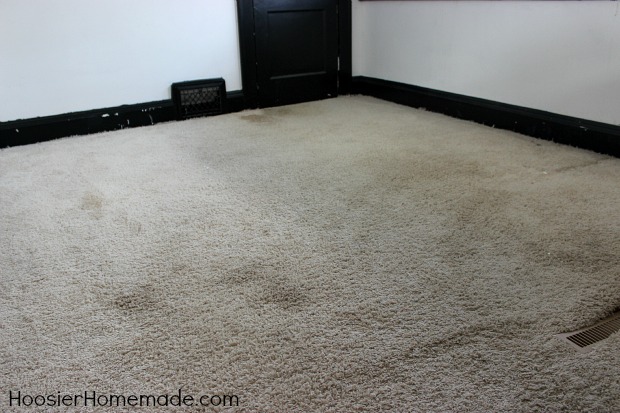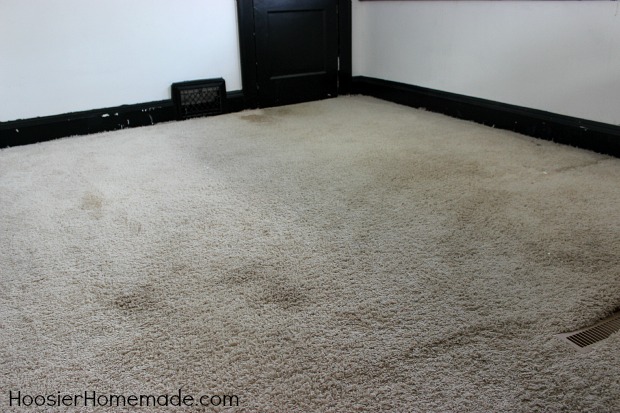 Not pretty I tell you…not pretty! Oh and that black trim…it's going too!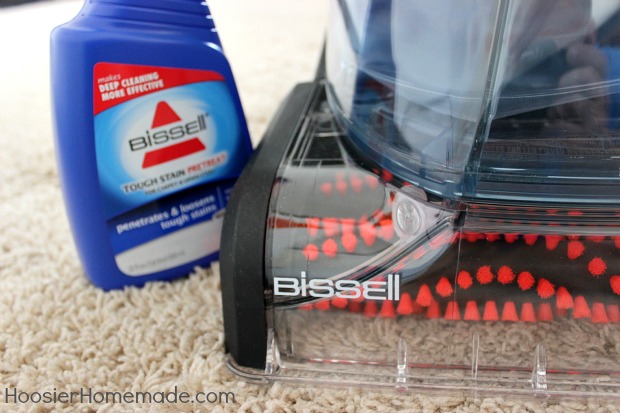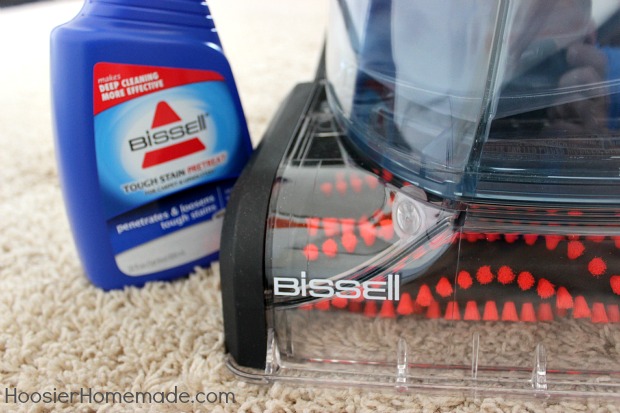 Bissell also makes a Tough Stain Pretreat, which we definitely needed.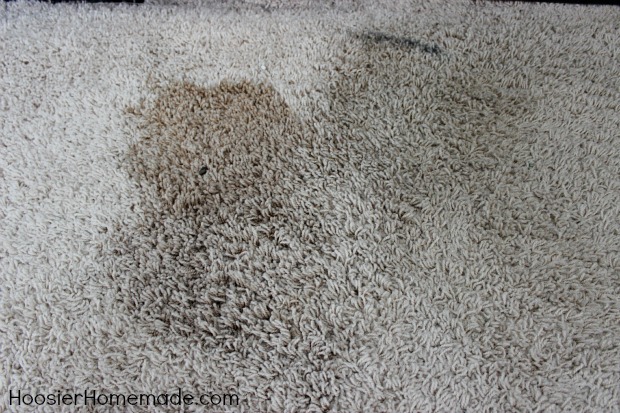 It was going to take a small miracle to get this carpet clean!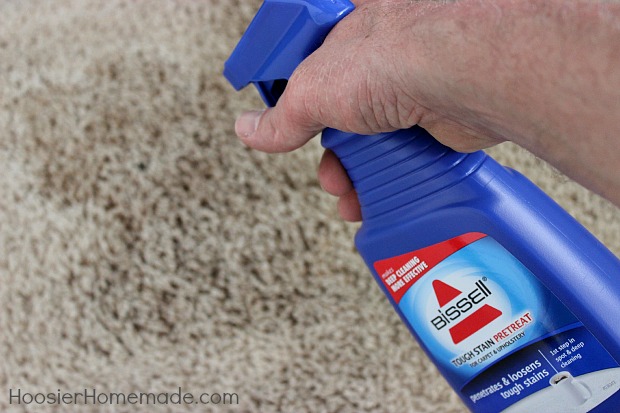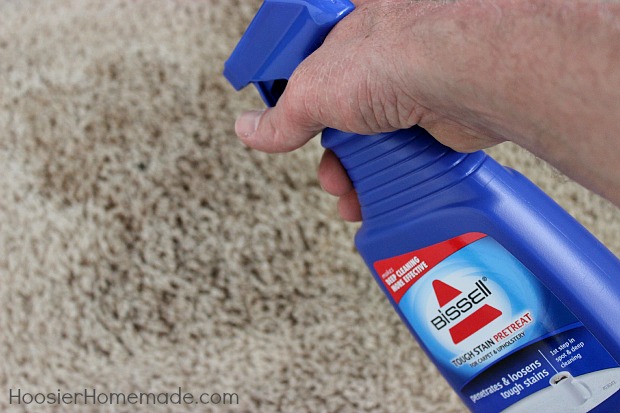 Just a quick spray with the Pretreat…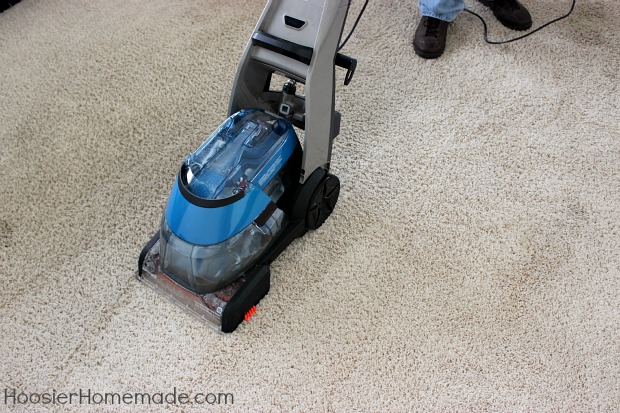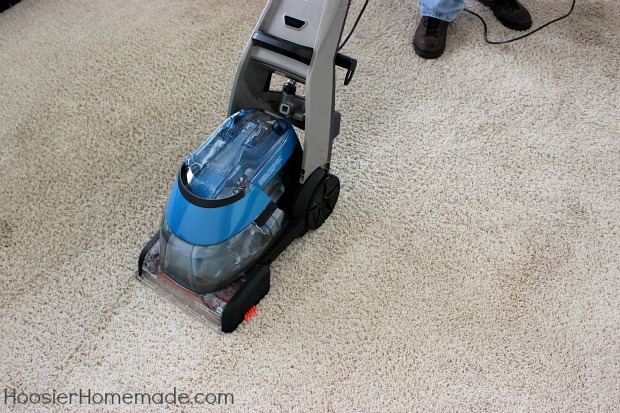 And it was time to get to work. The Bissell Deep Clean Premier has a large capacity 1.25 gallon tank, which makes it really nice for less trips to the sink. It has EdgeSweep brushes for cleaning against baseboards and Surround Suction so surfaces dry fast.
The dual power brushes with 10 cleaning rows pull deep dirt out of carpet and heatwave technology helps maintain consistent water temperature while cleaning.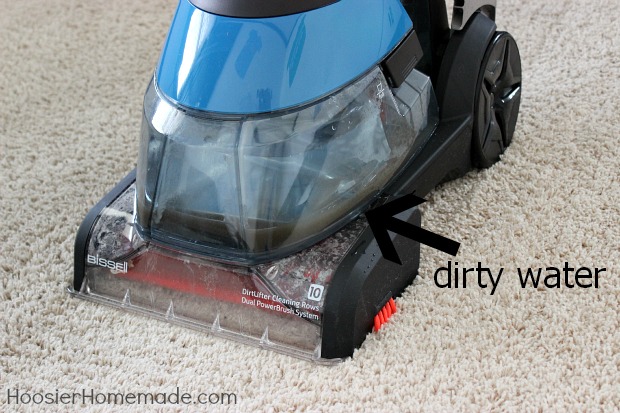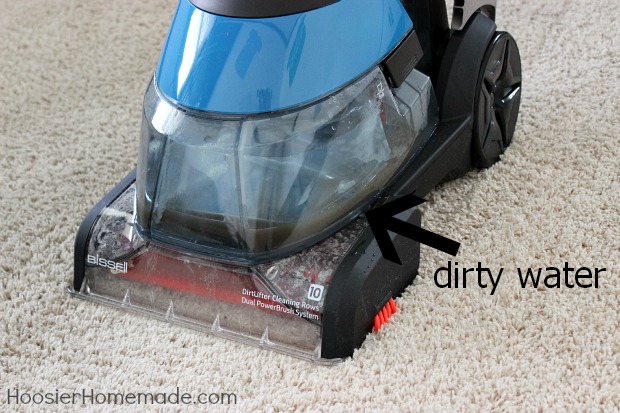 The dirty water in the tank was pretty unbelievable! I knew the carpet was REALLY dirty, but after the third trip over the carpet and it was still pulling dirt, I knew we had let the carpet go for WAY too long!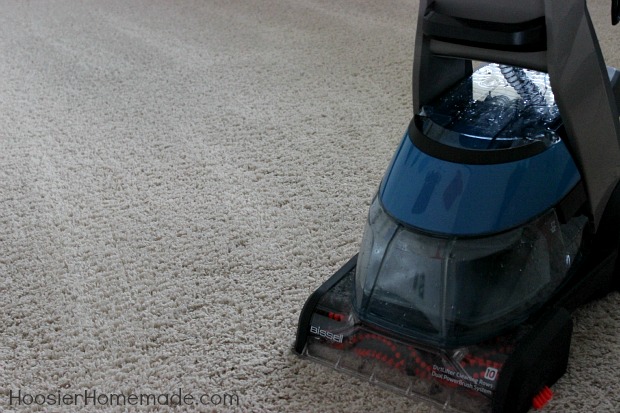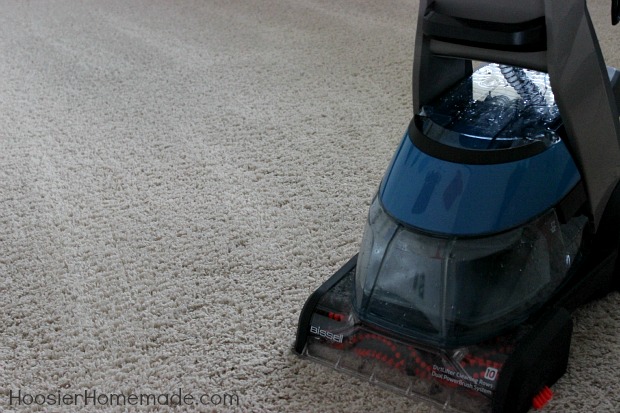 Looks like we are well on our way to a gorgeous bedroom, especially with our clean carpet!
My thoughts…this machine is amazing, if you have carpet, if you have children or pets, or if you have a dirty carpet like mine…buy one! They are fraction of the cost of paying a professional and there aren't those nasty chemicals like the professionals use.
You can find the Bissell Deep Clean Premier at Walmart.