DIY Painting Project and Giveaway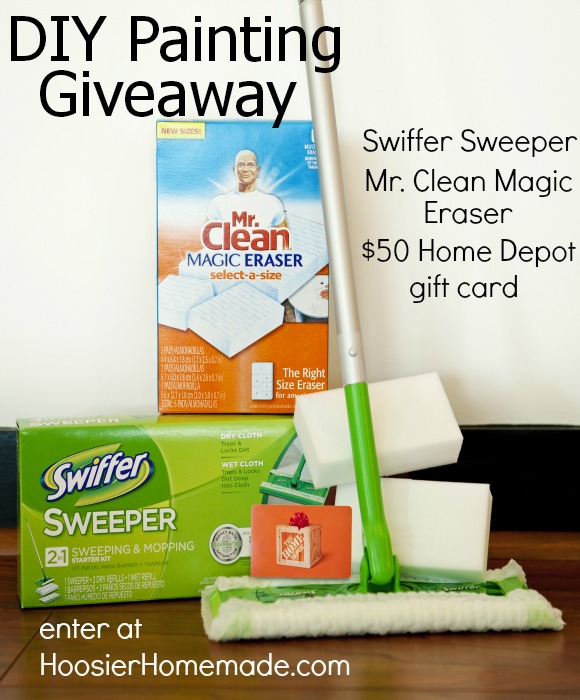 Teenagers, they think they know everything don't they? Our middle son has always been very independent and does things on his own terms. When it came time to repaint his room several years ago he would not accept any help from us.  Since the bedroom is large, he and his younger shared, and decided to decorate with a sports theme, white walls with black trim. Well fast forward a handful of years and he's moved into the basement and made a space for himself, so it was time for us to reclaim the room.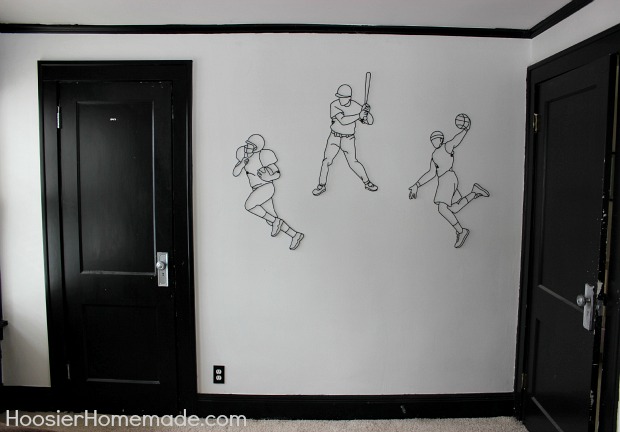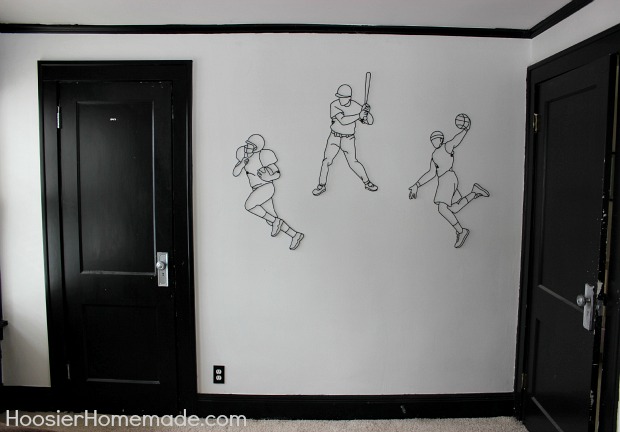 As with most DIY projects, preparing the area is the most time consuming and critical part of the process. Through the years I've gotten advice from professionals and DIY magazines as well as learning on the go. So here's a few common sense ideas to make the project go smoothly.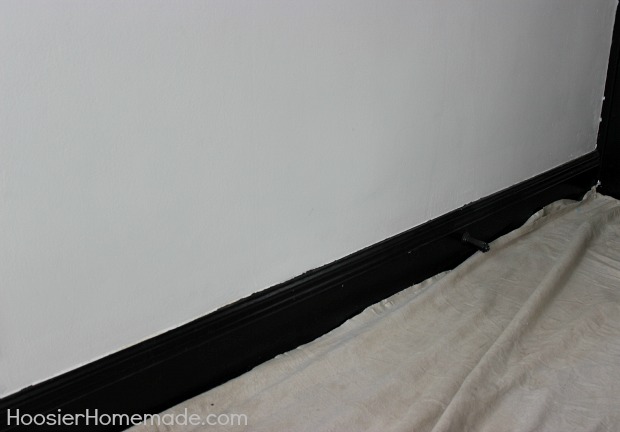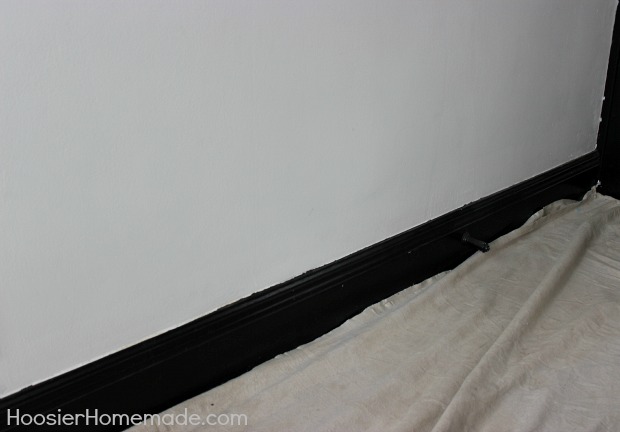 Prep the entire area you are going to be painting, that includes the entire floor area. Remove items from the room that are easily moved and cover the rest with painting tarps. Invest in a good quality canvas tarp, they will last you a lifetime if you take care of them.
Tip: add a tarp to the traffic areas going into and out of the area you are working in to prevent tracking paint into other areas.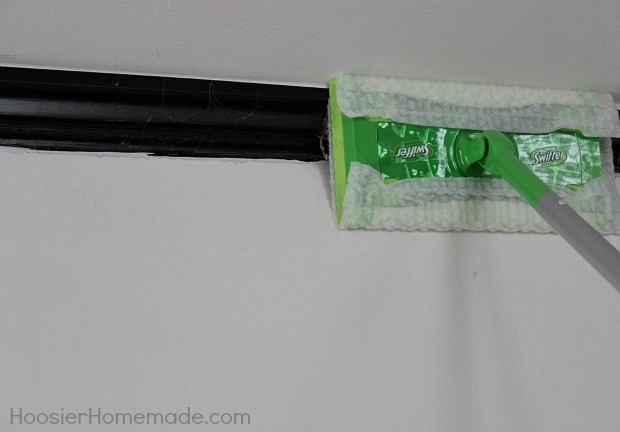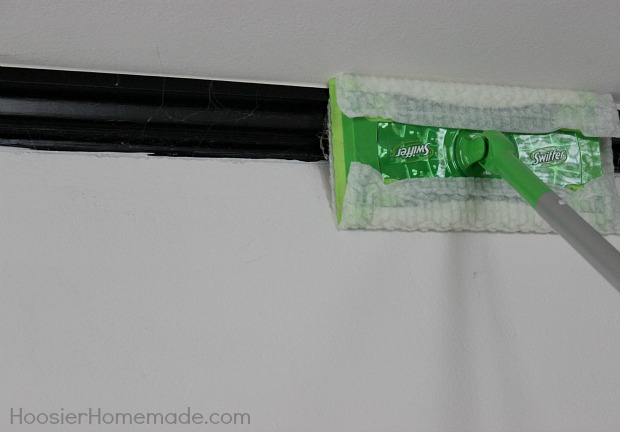 Wipe down the entire area you are painting from top to bottom.
Tip: Use a dry Swiffer Sweeper to keep the dust under control.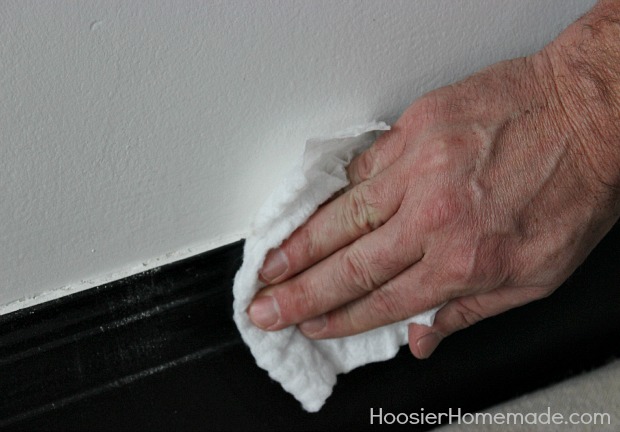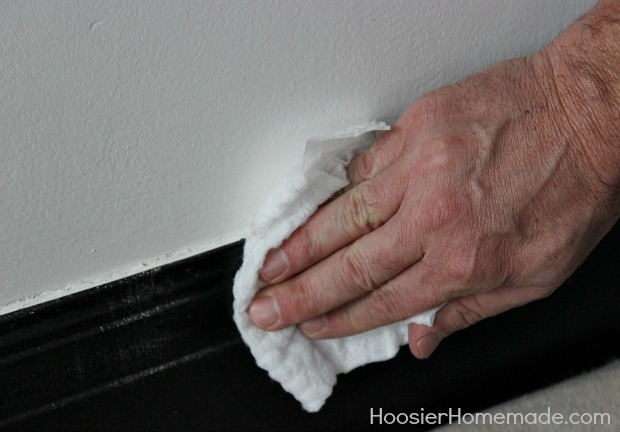 Finish by wiping down the baseboards.
Tip: A folded Swiffer Sweeper sheet works great to follow the contours of moldings.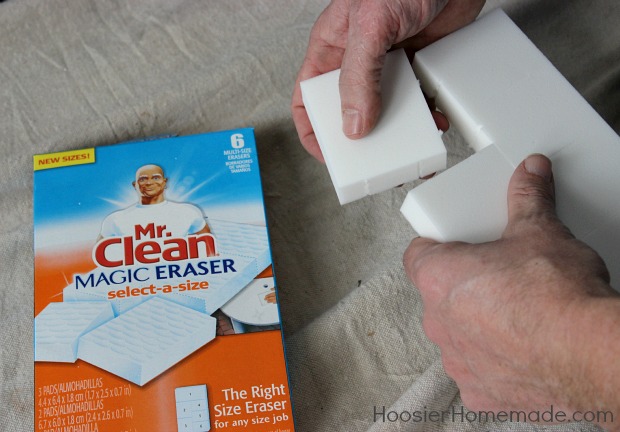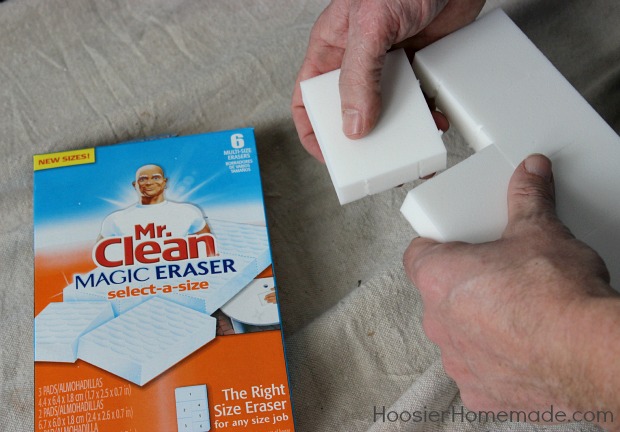 A Mr. Clean Magic Eraser is the ideal tool to clean off any spots on the wall before you paint and with the select-a-size you only need to use as much as is needed for the job.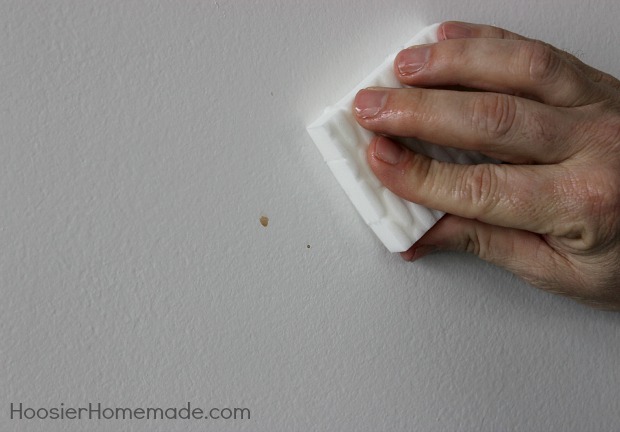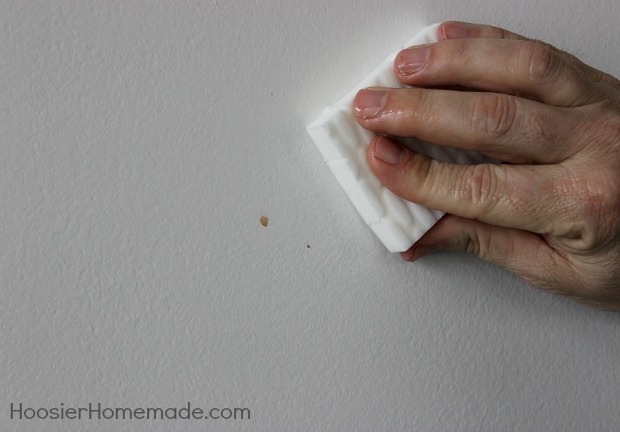 Simple and easy, just wet the Magic Eraser and wipe away the spot.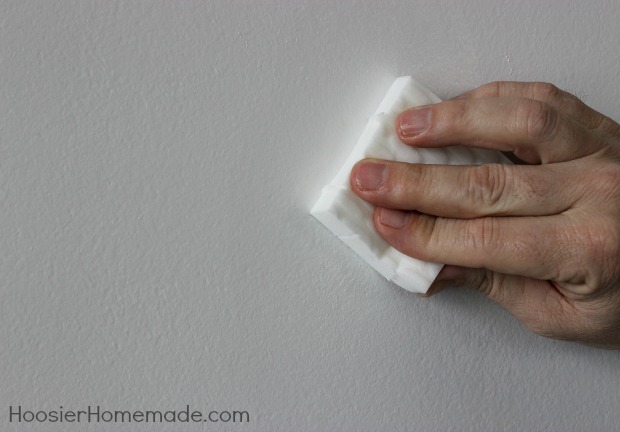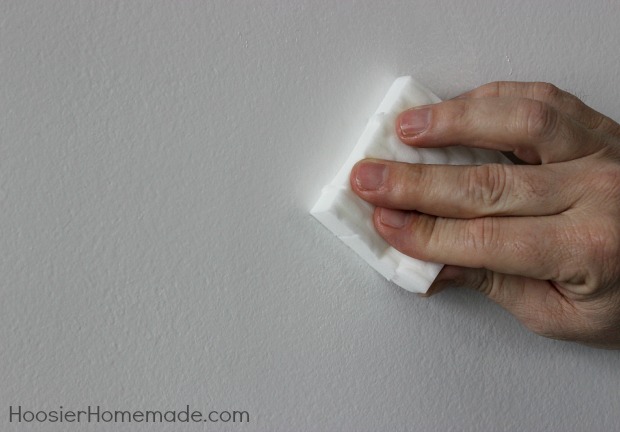 No need to rinse, it leaves no residue that affects the paint. Talk about speeding up the process.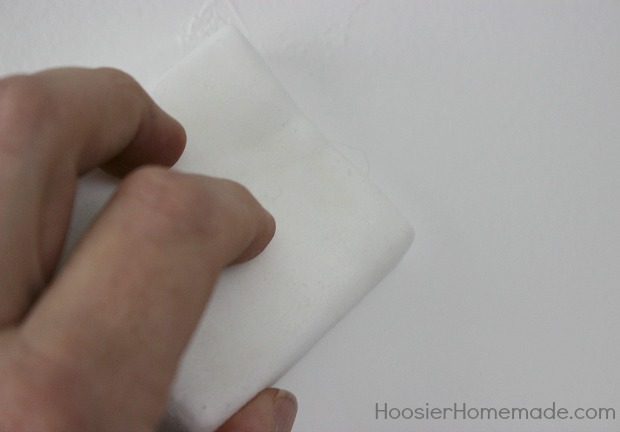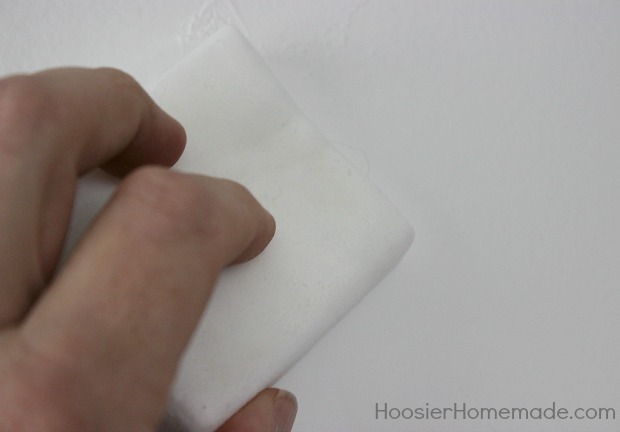 Don't forget to patch any nail holes or wall damage from everyday life.
Tip: Use a Mr. Clean Magic Eraser instead of sanding paper to smooth any patching that you do to eliminate dust.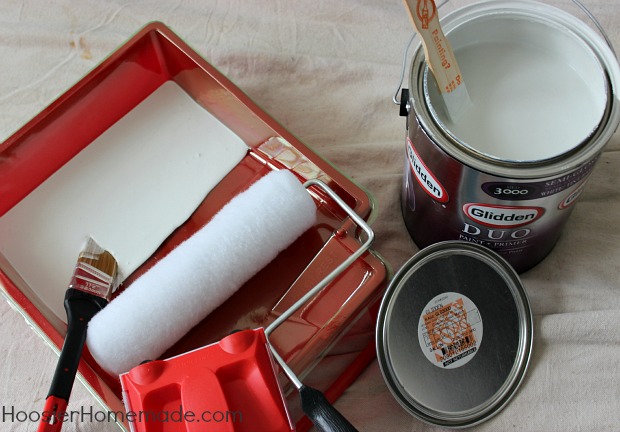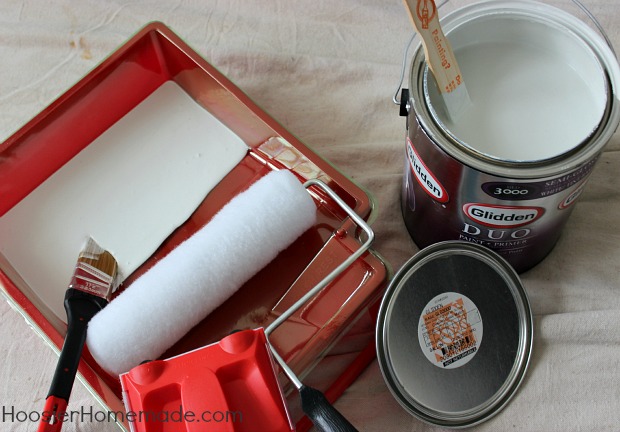 Always use the best quality tools and paint. Before painting you may want to also tape off the area with Frog Tape, we didn't use any this time since the trim will be repainted.
Tip: To cut down on your time use a paint and primer in one product. We used Glidden Duo from The Home Depot.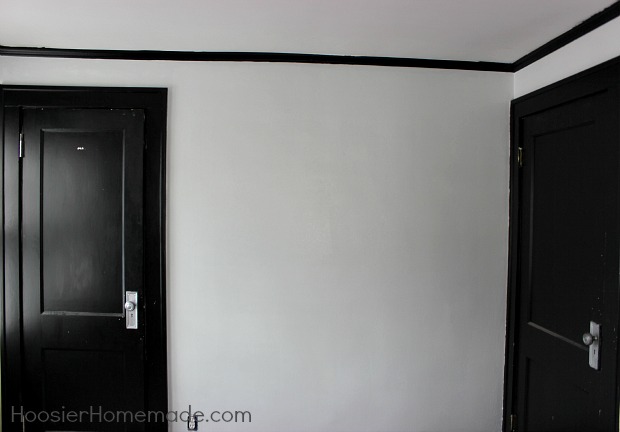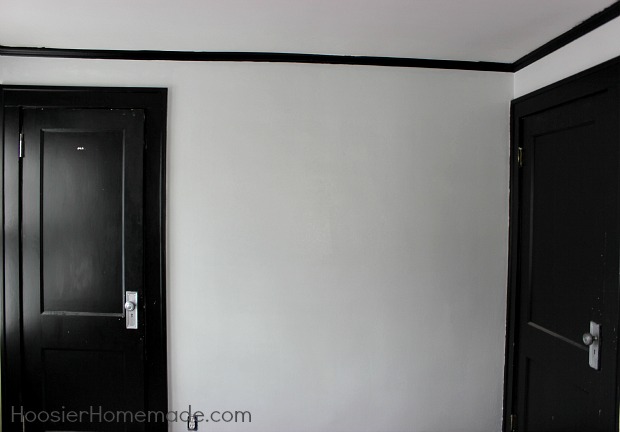 Well it's nice to see a little color back in the room. Now onto the trim and get rid of that black paint. Stay tuned for a whole room make-over!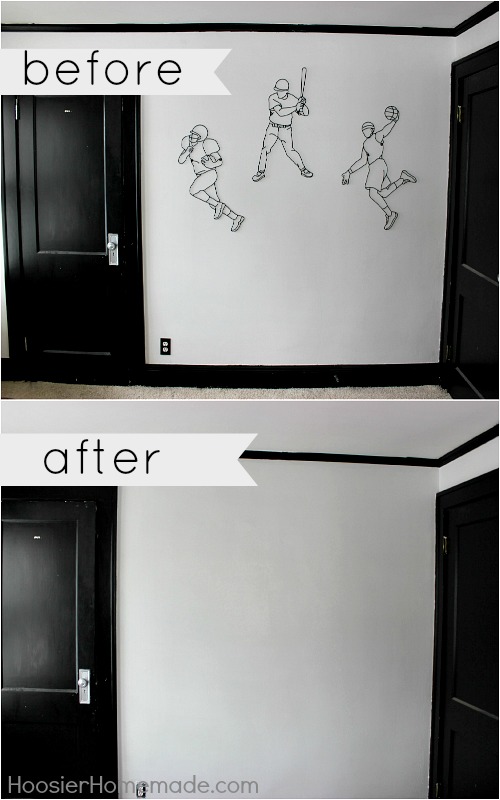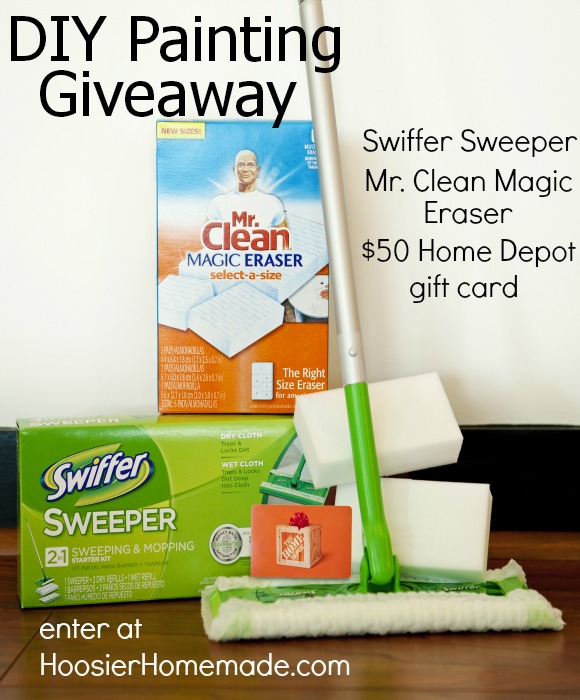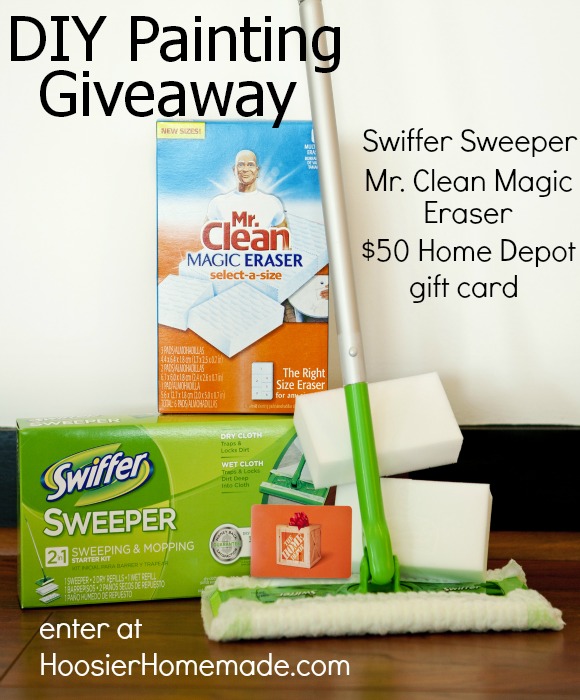 GIVEAWAY GUIDELINES: PLEASE read the Official Guidelines 
GIVEAWAY CLOSED –  Check the Giveaway Winners Page
One lucky Hoosier Homemade winner will receive a DIY Painting #ReadyDoneClean Prize Pack from Procter & Gamble including…
Swiffer Sweeper
 Mr. Clean Magic Eraser Original
$50 The Home Depot gift card
Entries only accepted on this page. Facebook, Twitter or email entries do not count.
Giveaway will remain open until March 22, 2013 at 10 p.m. CST. Winner will be chosen at random, notified by email and will have 48 hours to respond.
REQUIRED ENTRY:
What DIY project will you be working on this Spring?
OPTIONAL ENTRIES: Please leave a separate comment for each entry
Disclosure: Products for review were provided by Proter & Gamble. I received a free sample of the products for the purpose of this review and to facilitate a giveaway.  The opinions expressed herein are those of the author and are not indicative of the opinions of Proter & Gamble or The Home Depot.