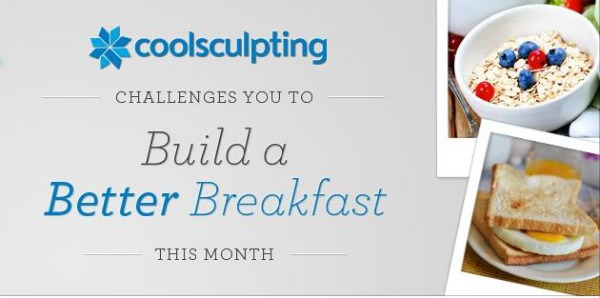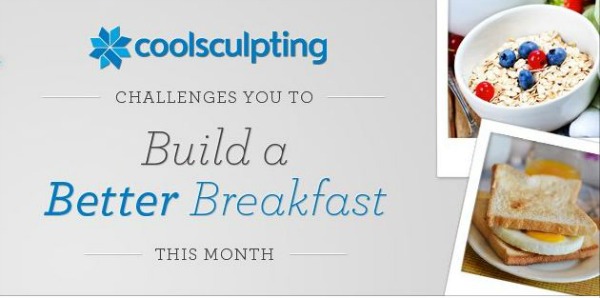 Did you know that eating breakfast has been proven to increase concentration, mental performance and mood? CoolSculpting is challenging you to not only eat breakfast everyday but to eat a healthier one – and they will reward you for it!
CoolSculpting is giving away a new iPad and other great prizes! All you have to do is snap a picture of your healthy breakfast and share it on their Facebook page for a chance to win.


We love breakfast at our house, in fact, at least a couple times per month we have breakfast for dinner. It's not only good for us, but it cuts our grocery bill too! Three of our favorites…Pancake Puffs with Fruit, French Toast Egg in a Hole and Fresh Fruit Smoothies.
Developed by Harvard scientists, CoolSculpting, a FDA-cleared, patented procedure uses a targeted cooling process that kills the fat cells underneath the skin, literally freezing them to the point of elimination. Only CoolSculpting targets fat cells alone, eliminating them in an easy, non-intrusive fashion that exercise and diet can't achieve as quickly or as effectively. Unlike a lot of other procedures, CoolSculpting takes very little time and is pretty simple to fit into your daily life. After your treatment you can typically get right back to your busy day.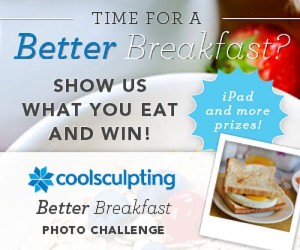 Head on over to the CoolSculpting Facebook page and share what you are eating for breakfast! You could possibly win an iPad or Gift Cards!
Disclosure: This is a compensated post. As always, the opinions are all my own.