We're slowly but surely moving forward with updating the decor in our kitchen, I built the kitchen island awhile ago and it has really added to the functionality of the kitchen, and this weekend I'll finally get around to installing the new Delta Touch2O faucet to the kitchen sink. The biggest problem we have right now is corralling all the hand towels while we're cooking and baking. At any one time there can be 3 to 4 towels floating around the kitchen and inevitably there is never one around when you need one. After much discussion I finally managed to convince Liz that a towel bar with an industrial feel would fit the style of the island. Here's how I assembled the Industrial Towel Bar.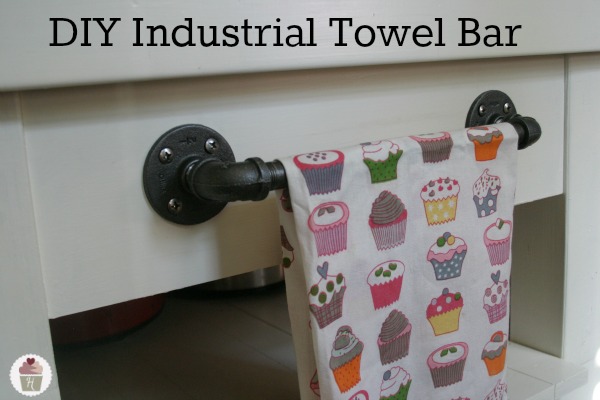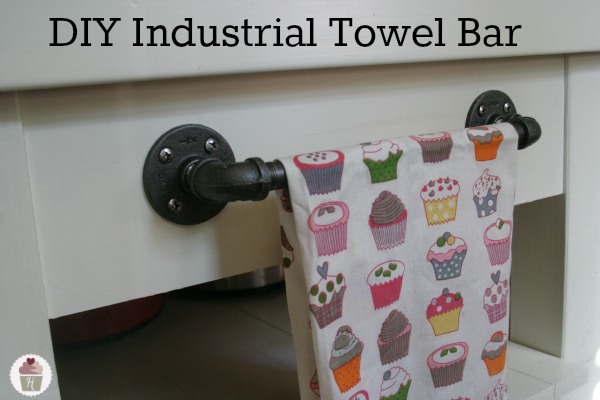 Even though you wouldn't think of pipes and fittings looking good along side the antiques, it really looks pretty cool! We bought all the supplies for less than $20…score!
Let's gather our supplies…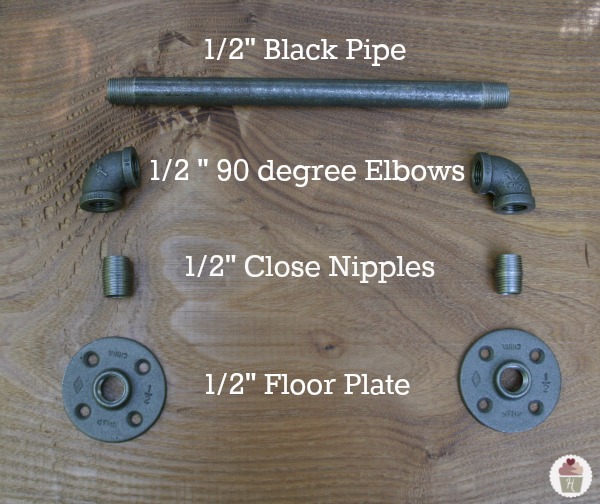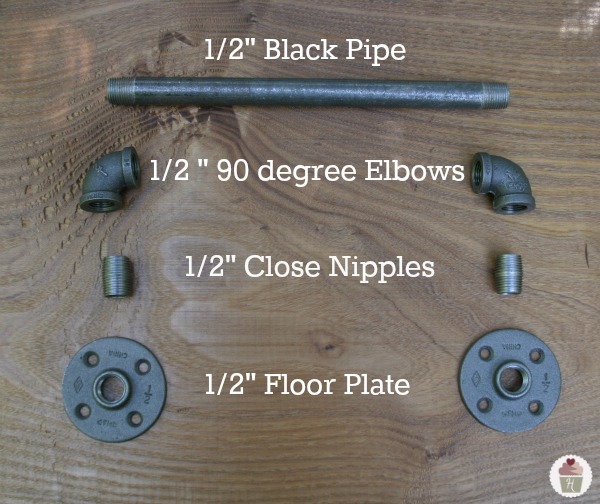 Industrial Towel Bar Supplies
1/2 inch Black Pipe – 12 inches in length, you can use a different length to fit your situation
2 – 1/2 inch 90 degree Elbows
2 – 1/2 inch Close Nipples
2 – 1/2 inch Floor Plates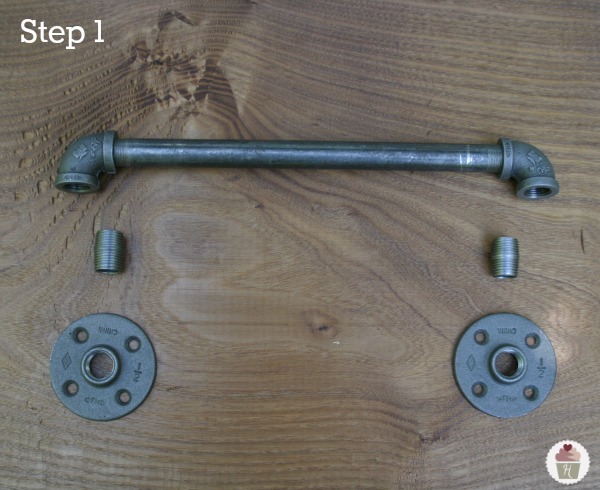 Step 1
Use two 8 inch pipe wrenches or slip-joint pliers and attach the elbows to the ends of your pipe. Cover the jaws of the the pipe wrenches or pliers with a heavy shop rag to lessen the chance of gouging the pipe and fittings.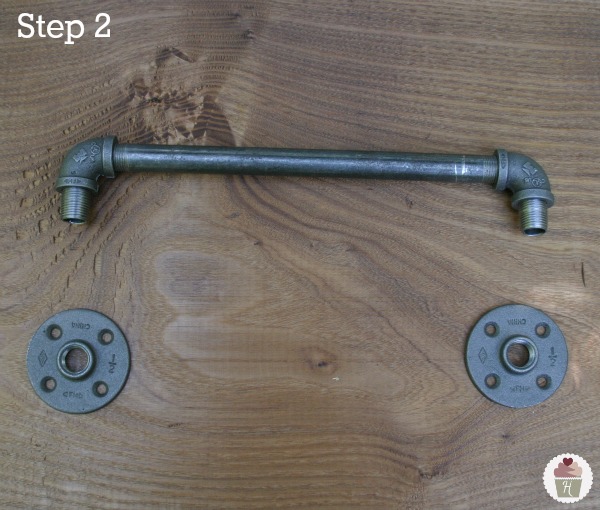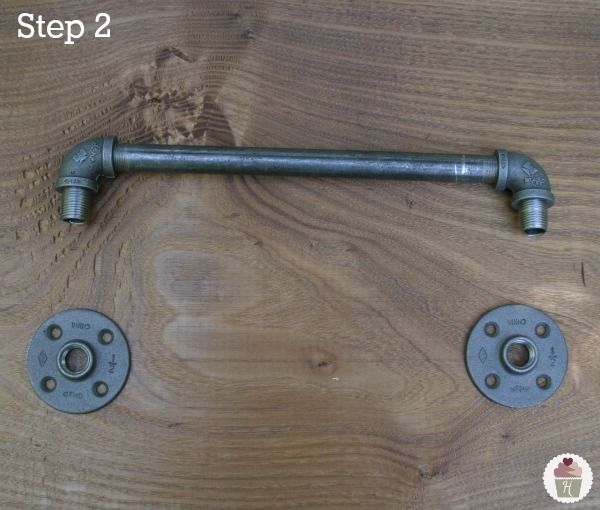 Step 2
Now thread the close nipples into the elbows, do not tighten at this time.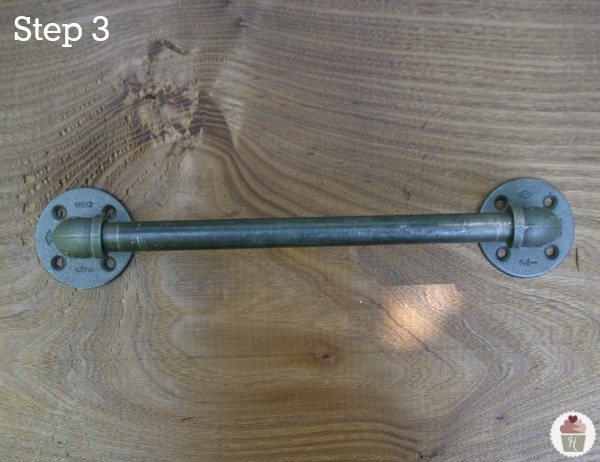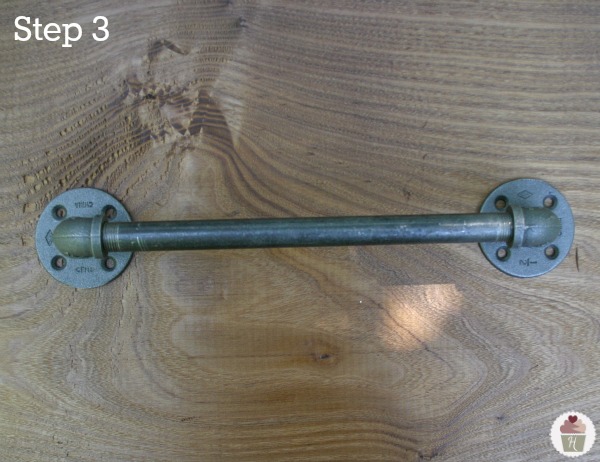 Step 3
Attach the floor plates to the close nipples and tighten by hand only, you don't need to have these connections super tight you're not using it to hold water so just snug it up.
Make any adjustments to the towel bar to get both floor plates to align up flush on the surface you will be mounting the bar too.
Apply a protective coating using a clear polyacrylic, this will prevent the pipe and fitting from rusting. We used Minwax Clear Semi-Gloss Polycrylic.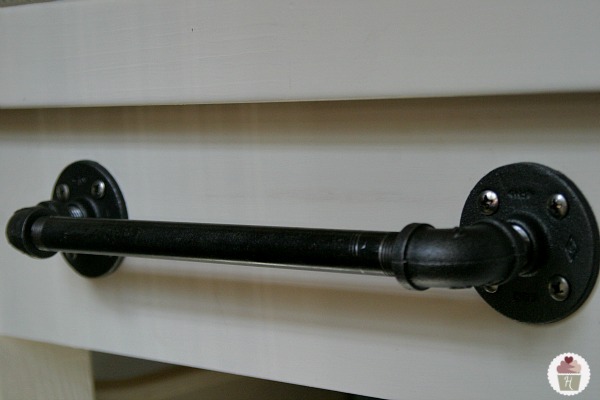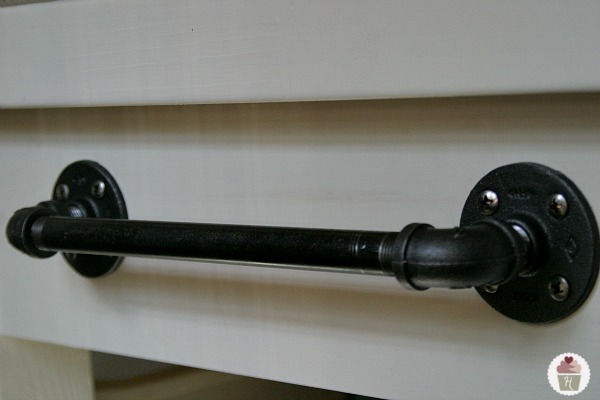 Mounting
Mount the bar using 12 x 1″ stainless steel wood screws. Be sure to pre-drill your holes so you don't split the wood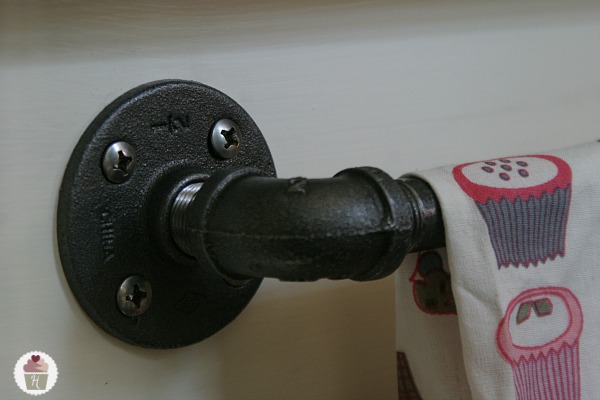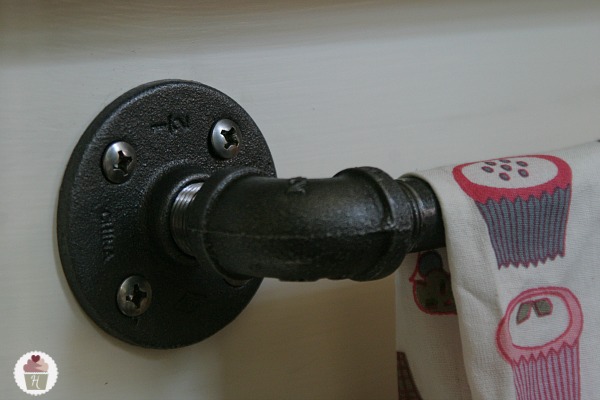 This project was quick and easy, in less than an hour, including drying time, the Industrial Towel Bar was up and ready to use. Follow along with our Kitchen remodeling projects and learn how to build your own Kitchen Island!
Linking to…Made By You Monday, Saturday Night Special , Sundae Scoop Party