Advent calendars are a great way to get the excitement of the holidays going in your home. I can remember doing it as a child and I loved waking up every morning to put up a new day. I have passed on that same fun with my own children. An Advent Calendar Kit would make a great gift at the beginning of the season for a family to enjoy!
100 Days of Homemade Holiday Inspiration continues with Day 13! Each day we are inspiring you with  recipes, decorating ideas, crafts, homemade gift ideas and much more!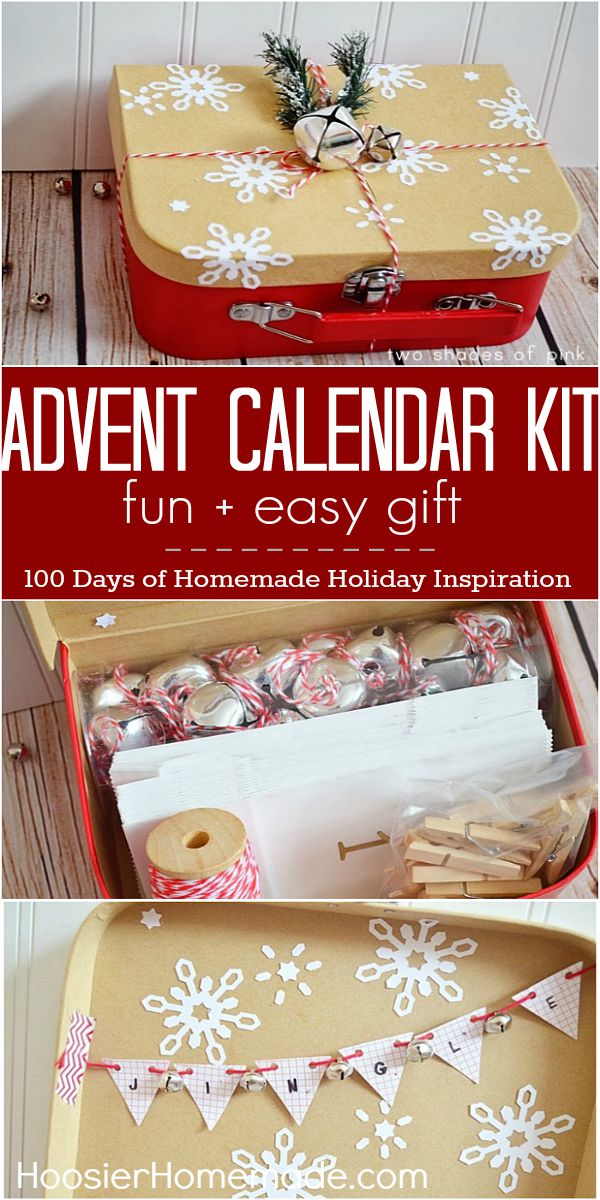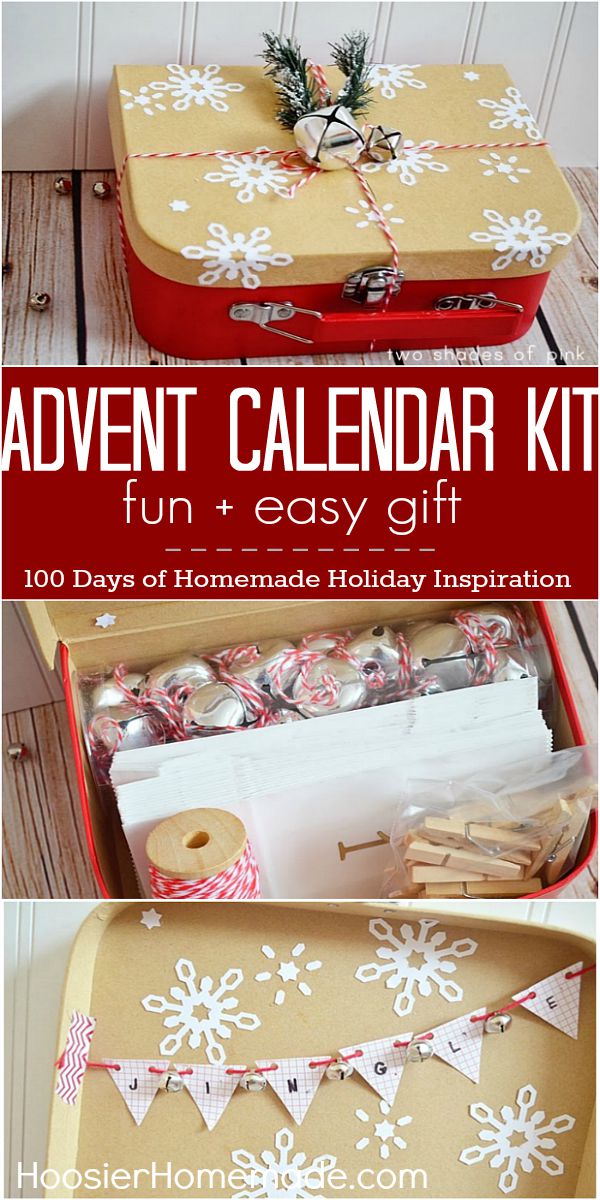 This is a simple way to count down the days until Christmas. If you wanted to make it more elaborate, you could add a message inside each bag about something you are going to do that day (decorate cookies, wrap presents, drink hot cocoa, etc.) that keeps the spirit of Christmas going each day of the month.
Find this Advent Calendar Kit from I Heart Naptime and Two Shades of Pink  by clicking the link below…
Sign up to receive a daily email full of Holiday Inspiration