5 Minute Easter Centerpiece: Spring Inspiration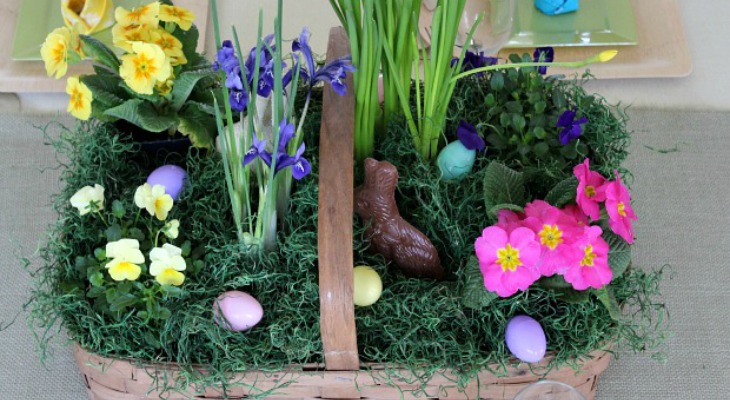 Whenever I entertain, I like to keep my stress and my work to a minimum. I try to get as much out of the way beforehand as possible by putting together food and decorations that require little work on my part. I want to be able to enjoy those that are in my home and not be worried about how everything is going to fall into place. For that reason, a 5 Minute Easter Centerpiece is the perfect way to decorate a table.
40 Days of Spring Inspiration continues with Day 9! Each day we are inspiring you with recipes, decorating ideas, crafts, tips for your home and much more!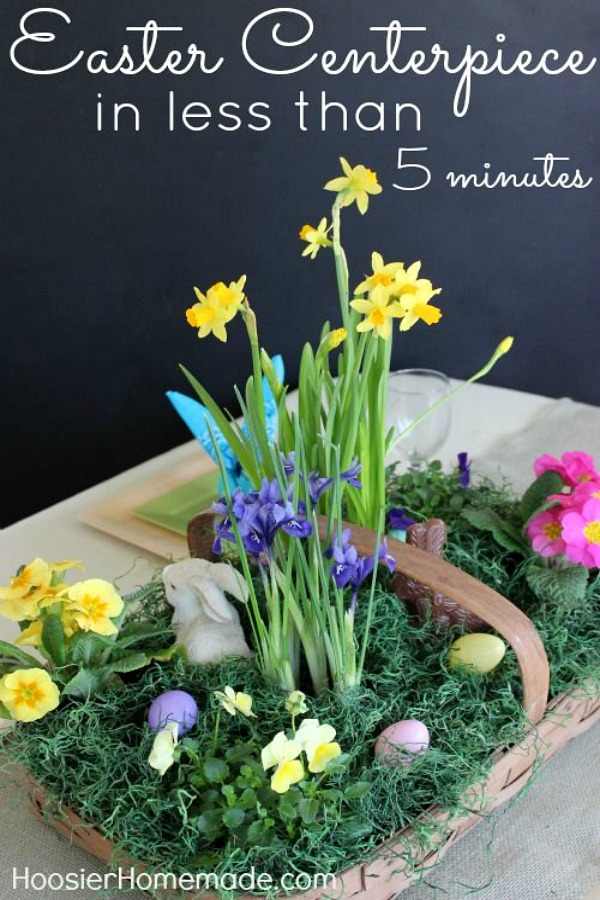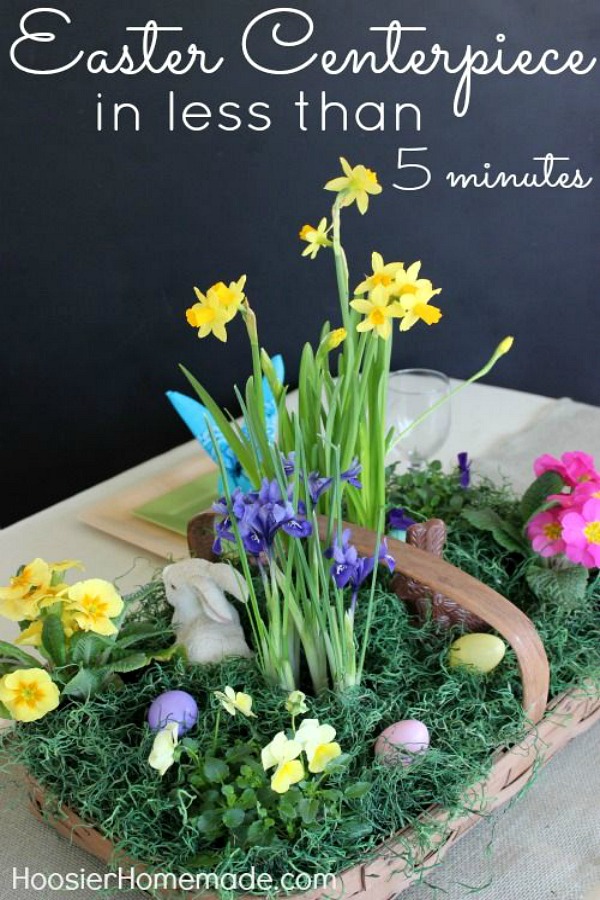 You could absolutely customize this to fit your style and color scheme. It would also be easy to do this for baby showers with pink and blue flowers and some baby toys or for the Fourth of July with red, white and blue flowers and little flags. With these tips, you can always have a beautiful centerpiece for your table in under 5 minutes!
Find tips on creating a 5 Minute Easter Centerpiece by clicking the link below…