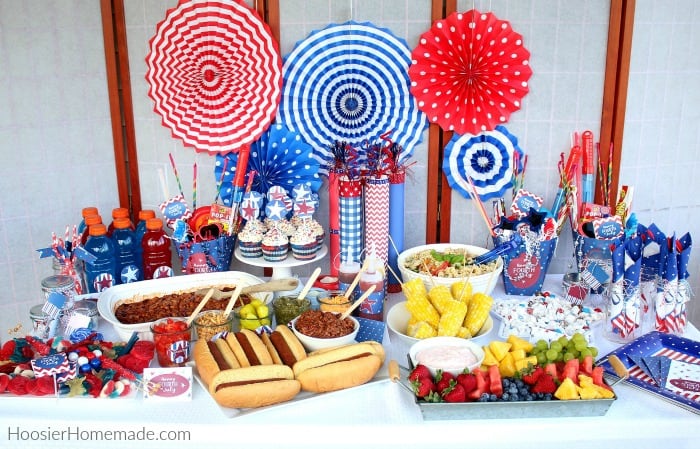 Let's celebrate America with these fun 4th of July Printables! Create an amazing party table with food, treats, take-home treats and much more!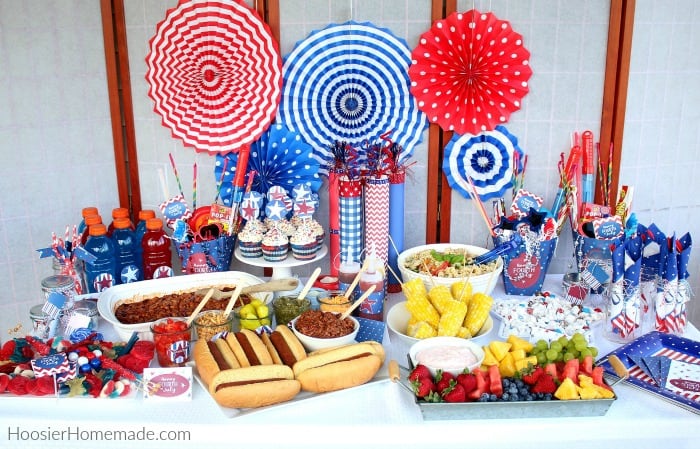 The 4th of July Party Table is featured in our Summer Edition of the Simple Easy Creative Magazine! You can grab your FREE copy now!
Included in this set of 4th of July Printables are –
Cupcake Toppers
Cupcake Wrappers
Tented Cards
Gift Cards
Drink Flags
Treat Buckets
Lollipop Covers
Bottle Labels
Treat Bags Toppers
10 pages of fun!
When you join the Monthly VIP Printables Club you will have instant access to ALL of the Exclusive printables we have shared with this special group!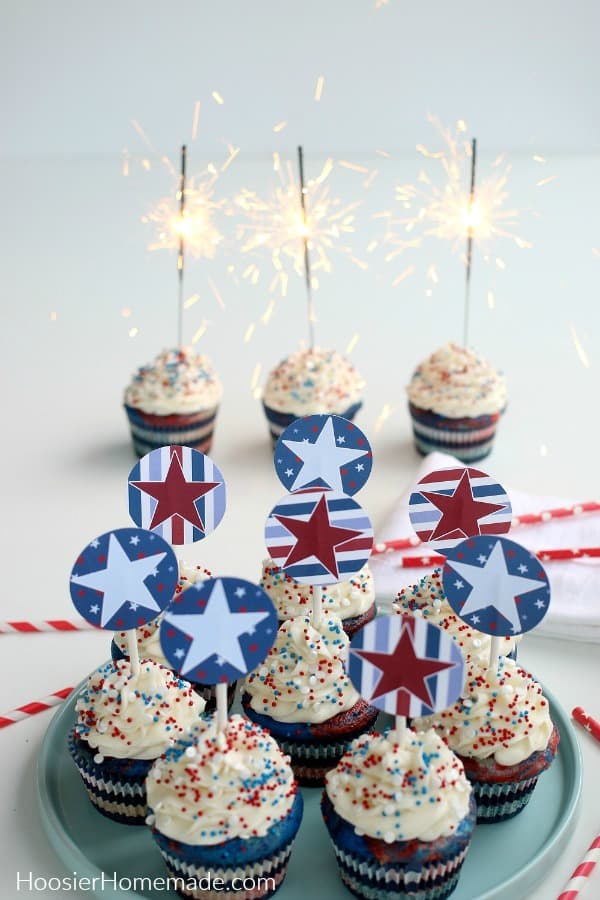 Printable cupcake toppers are really versatile. For the 4th of July Party Table, I used them in a few ways, the first of course – on cupcakes. These easy to make 4th of July Cupcakes start with a vanilla cake mix, then I always add ingredients to make them taste more like homemade.
Then they are topped with Buttercream Frosting, sprinkles and the cupcake toppers.
Printable Cupcake Toppers
Printables – grab them FREE by entering your email below
You will receive an email with the printables. And then save them to your computer or a flash drive and print. I use card stock paper to print on, it's a little sturdier.
To make it easier to cut the circles out, cut each row of toppers with a straight edge cutter or scissors.
Cut out the circles using a 2 inch hole punch.
Use a lollipop stick and tape it to the back of the topper.
Insert the topper into the cupcake.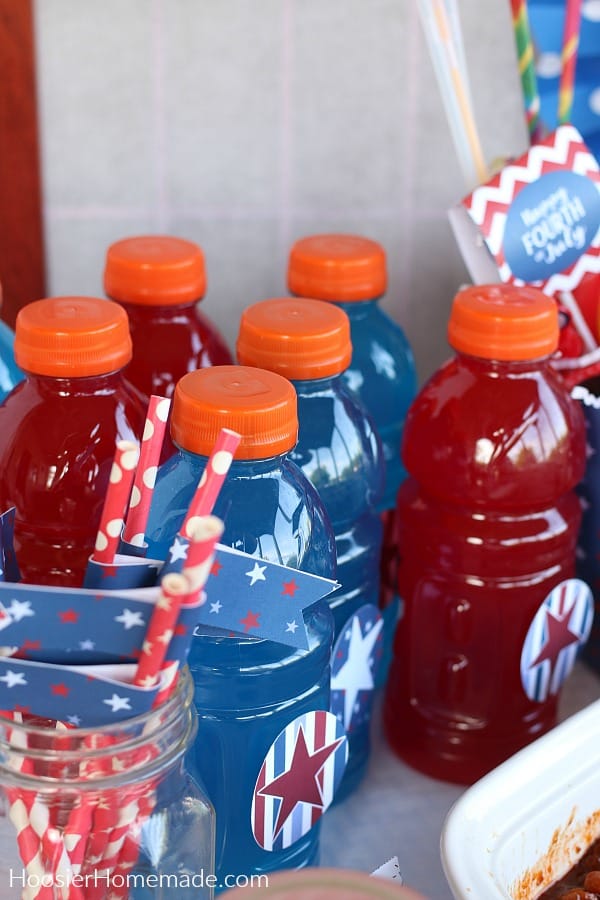 The second way I used the cupcake toppers was on the drinks. And to stay with the patriotic theme, red and blue Gatorade drinks were served. Just remove the labels and tape the cupcake topper onto the bottle.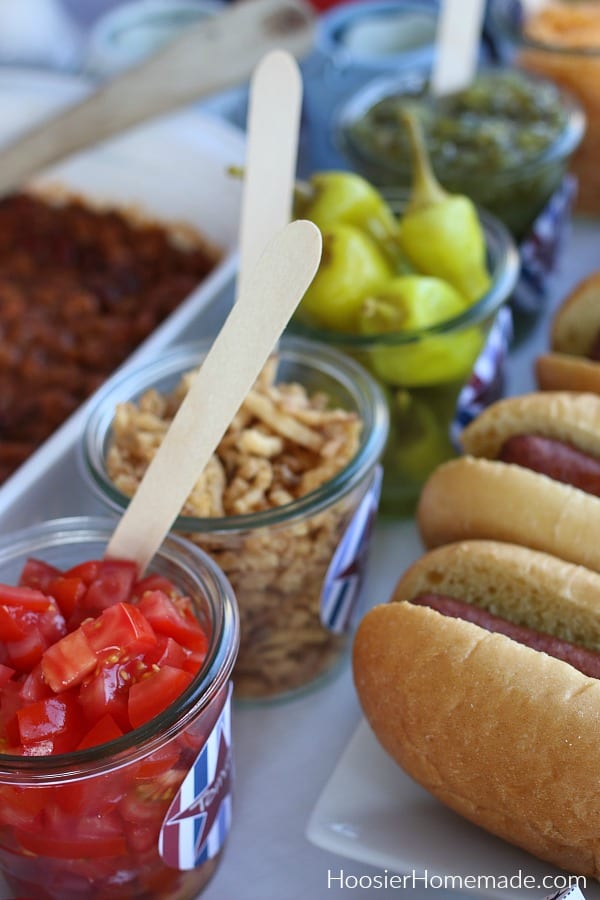 The third way to use the cupcake toppers was for condiments. Use a marker to write the condiment on the cupcake topper and tape it to the jar.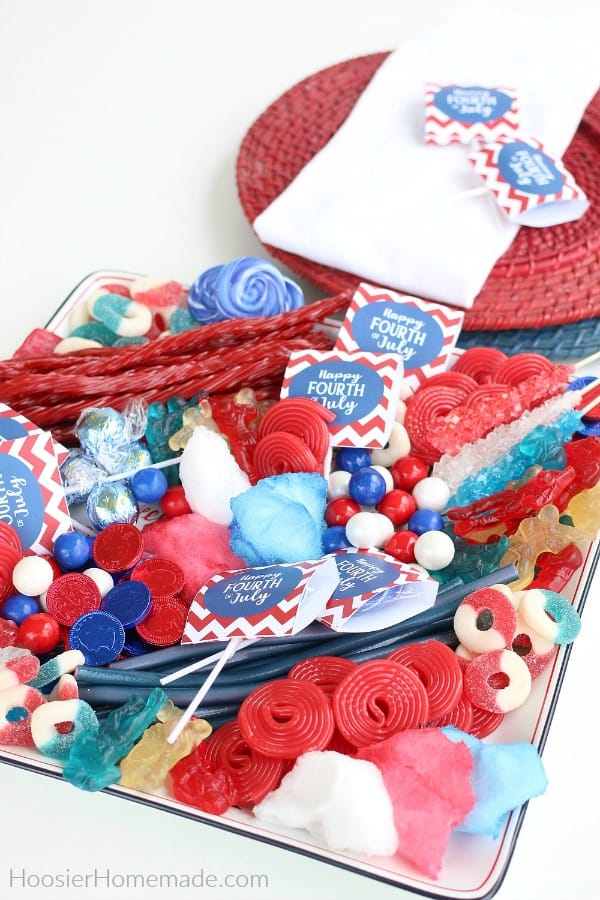 The next printable are these fun Lollipop Covers. They add such a fun element to the 4th of July Candy Tray.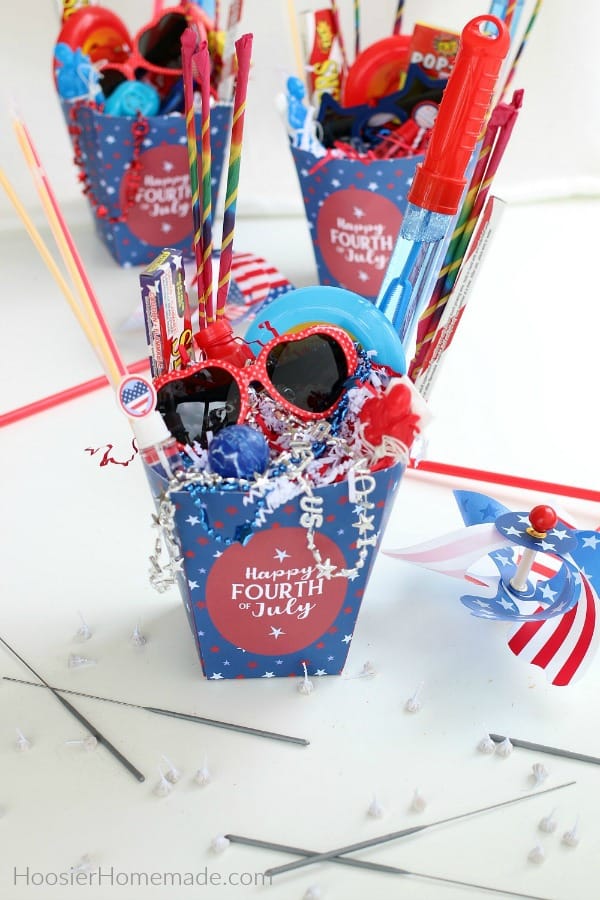 Aren't these buckets so fun? There are endless items to add – popcorn, treats, snack mix or make them into a little gift for the kids. And they would be really fun at the 4th of July Parade or Fireworks.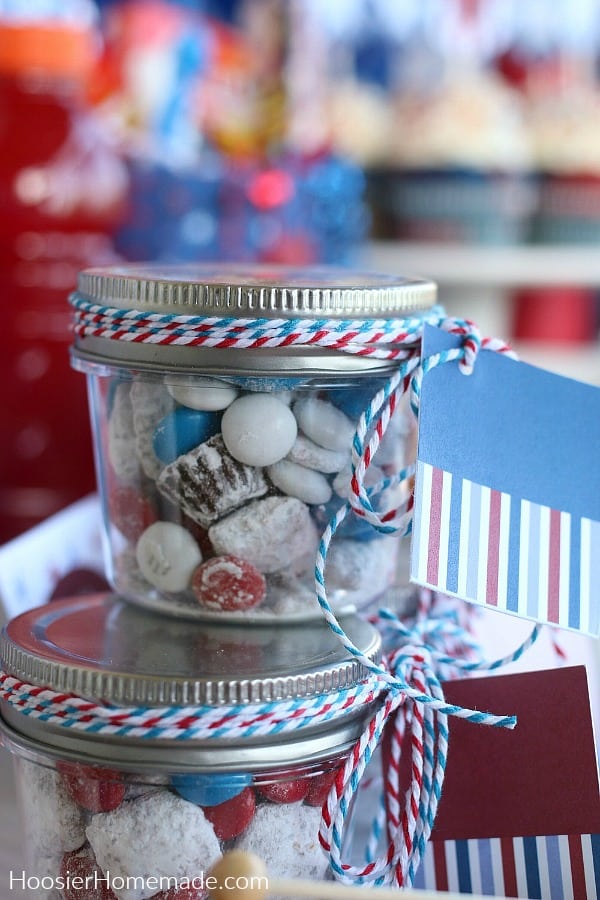 Next up for our 4th of July Printables are these cute gift cards. I got them in half, tied on with Baker's Twine and added them to jars filled with Patriotic Snack Mix. They would be a fun take home treat for kids and the adults.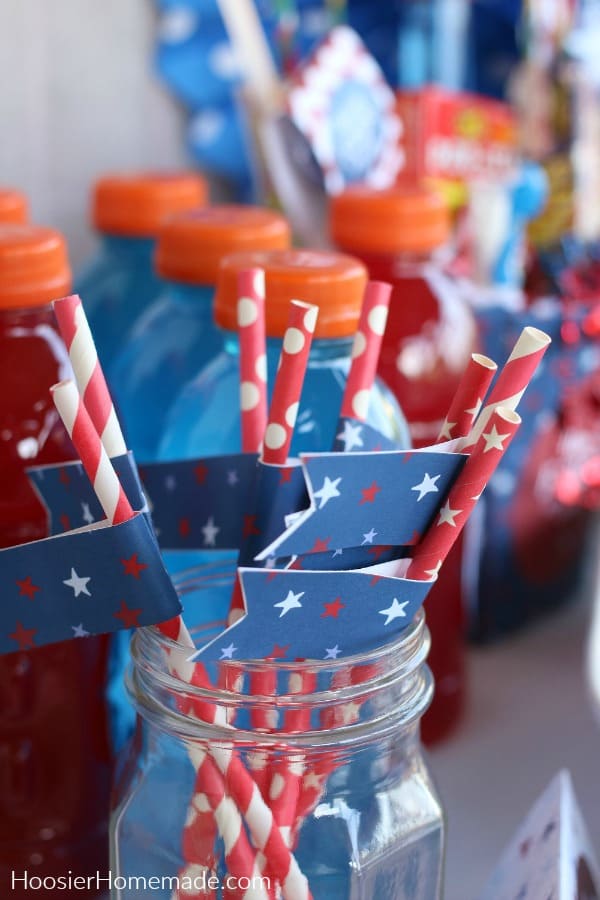 Because we love to add color to the party table, the Drink Flags are added to straws. Cut them out with a straight edge cutter and scissors, wrap them around the straw and secure them together with tape runner.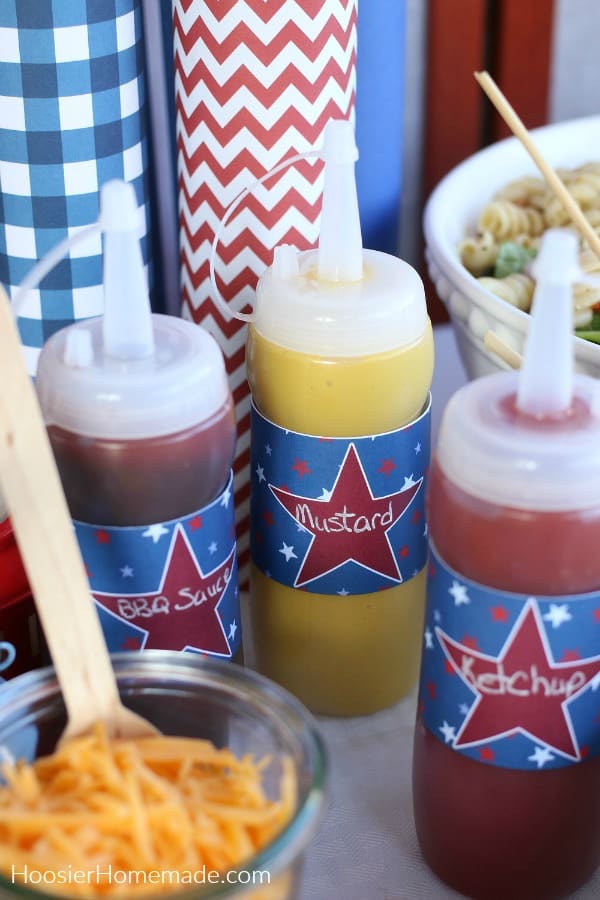 The next printable are Bottle Labels, you can use them around water bottles, or on plastic squeeze bottles for condiments.